Great titles that will take you to even greater heights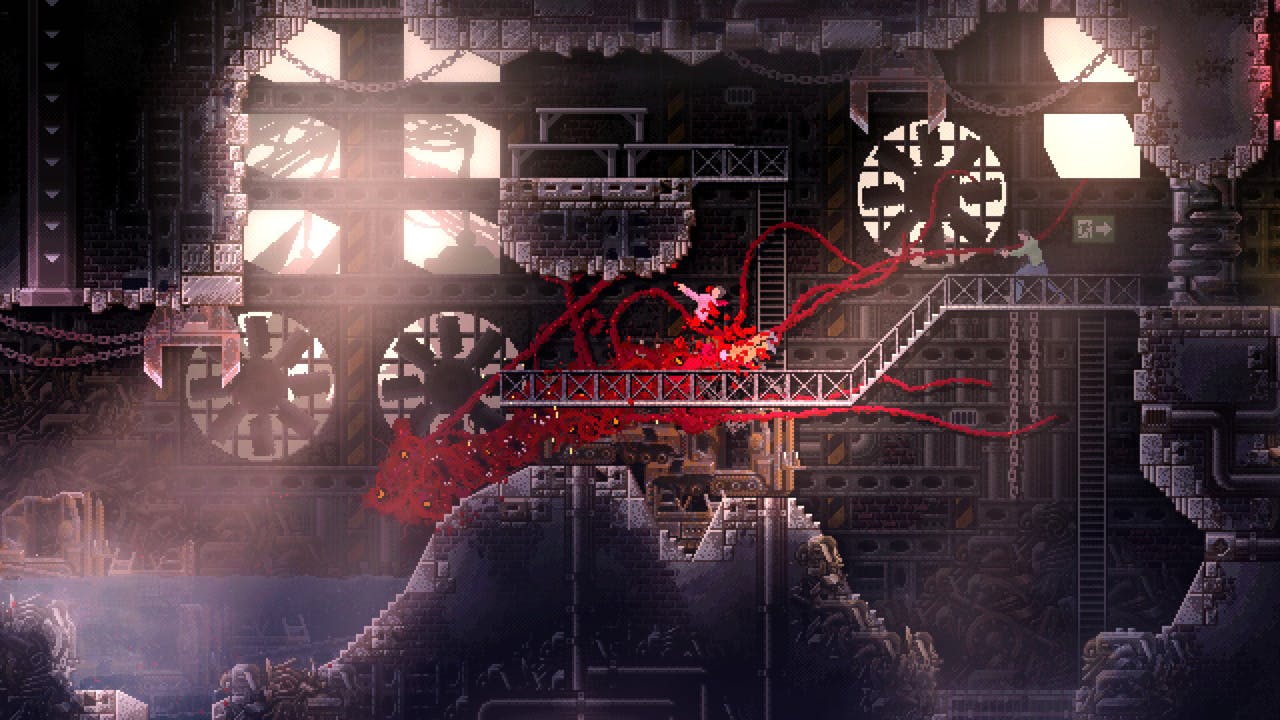 In Mezmeratu discover the world of Mezmeratu! where a group of U.S.O (Unidentified Submarine Objects) have stolen the voice of the giant marlin fish that with its song brings...
Platformers provide some of the most satisfying experiences available in gaming - it's a great feeling to go from struggling to make the most simple jumps to performing deft manoeuvres with ease.
When it comes to PC platforming, indie developers lead the way. It's incredible how many ways they've found to shake up the simple formula of leaping from platform to platform.
The following games feature stunning visuals and innovative mechanics, and many manage to tell fantastic stories within the constraints of the genre. So, without further ado, let's have a look at some excellent indie platformers that will take you to new heights.
Hollow Knight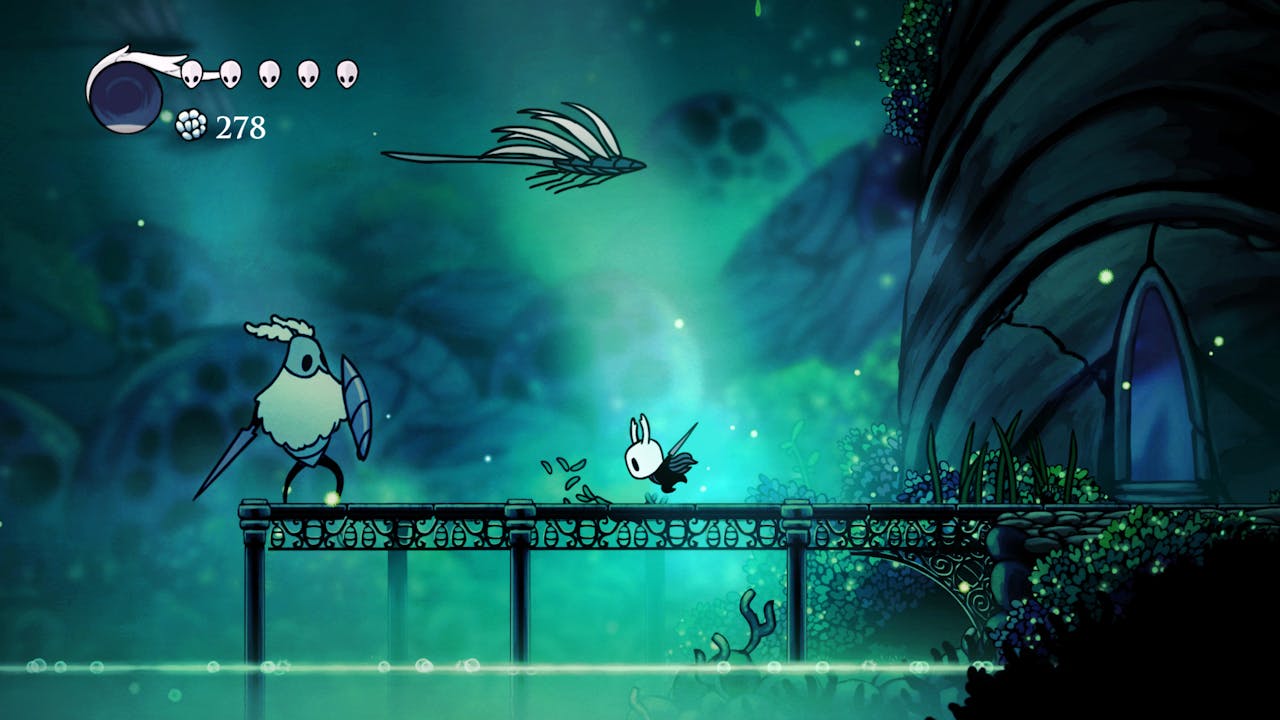 Hollow Knight brings the exhilarating boss fights and melancholic mood of Dark Souls to a gorgeous hand-drawn world inhabited entirely by bugs. You play the titular Hollow Knight: a cute beetle on a mysterious quest across Hallownest, a dead kingdom filled with insects who have lost their minds.
A metroidvania centred around exploration and backtracking, Hollow Knight is enormous, with tons of secret areas to uncover when you venture off the beaten track. The game's setting and story is unique and carefully thought through, and its characters convey distinct personality through their designs, animation and dialogue.
Pair that with a combat system that is simple but responsive, and it's not hard to see how Hollow Knight earned its 'Overwhelmingly Positive' Steam rating.
Cuphead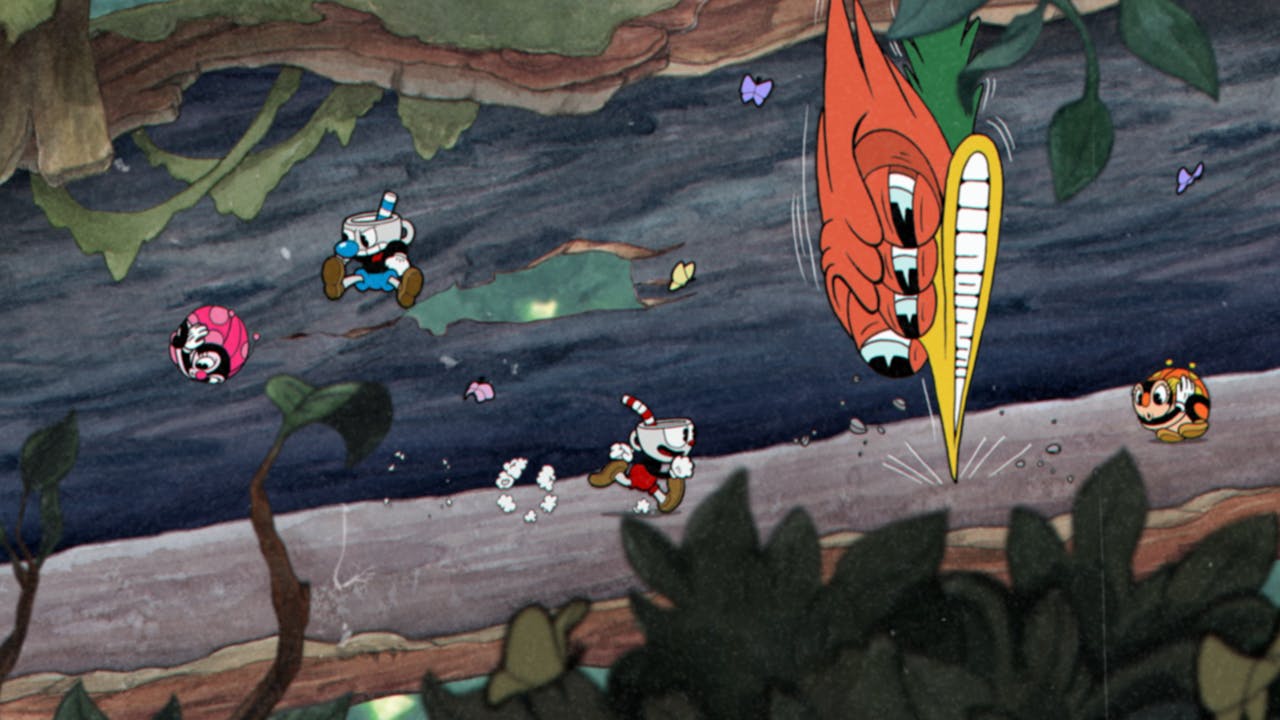 A brilliant art style, paying homage to 1930s cartoons like Steamboat Willie, is Cuphead's most obvious draw, but eye catching visuals are just one of the many reasons it deserves to be in your library.
This side-scrolling adventure is fast paced, with an arcade-y 'run and gun' feel that makes it one of the most stressful and challenging platform games of recent years. Cuphead's boss fights require quick reaction times and even quicker fingers in order to dodge projectiles and come out on top.
Varied enemy design is another of the game's strengths. Over its many levels you'll be fighting carnivorous vegetables, murderous mermaids – oh, and The Devil, each creature beautifully animated in authentic cartoon style.
Everyone loves a good video game soundtrack, and Cuphead's BAFTA-winning jazz score really cements that 30s feel.
Limbo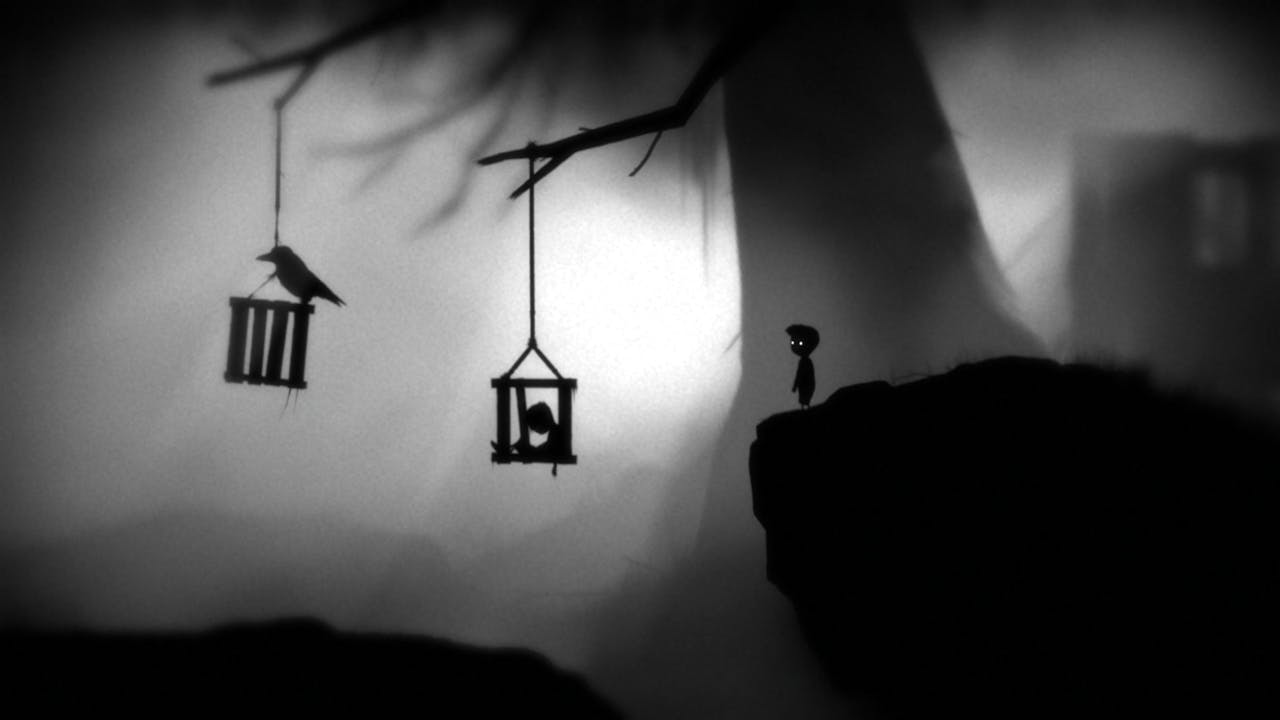 A decade on, the black and white, puzzle-filled Limbo remains one of the best platformers available for PC. This classic indie darling scooped up awards and nominations when it launched in 2010, and it's as much a must-play now as it was back then. Despite mostly consisting of silhouettes, Limbo's sombre world oozes atmosphere, due both to the game's visuals and its sound design.
As you move from forests to caves to an industrial complex, you'll tackle tricky puzzles and terrifying foes. The game is out to get you: before your time with Limbo is finished, your mute protagonist will have been decapitated, burned, crushed, electrocuted, and skewered by the pointed limb of gaming's scariest spider.
Ori and the Will of the Wisps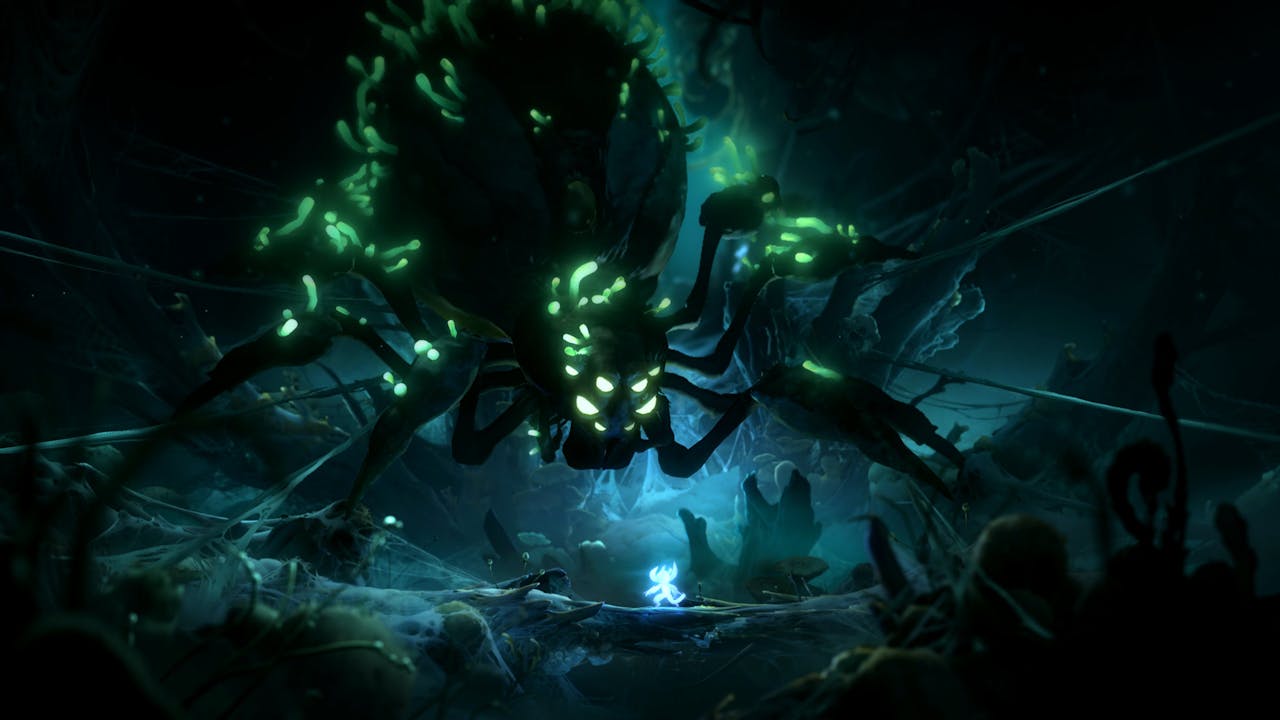 The best word to describe Ori and the Will of the Wisps is enchanting. Its vibrant, beautifully-lit world feels straight out of the pages of a fairy-tale. Despite its many challenging platform sequences and tense battles, just looking at the screen and allowing the gentle piano soundtrack to wash over you evokes a feeling of peace.
In Will of the Wisps, you play a spirit creature, Ori, on a quest to reunite with your friend Ku, a baby owl. As you progress, you unlock new abilities for combat and platforming, improving your capabilities in both. With the full arsenal unlocked, movement becomes a joy, though the game continues to up the ante with increasingly fiendish jumping puzzles.
Carrion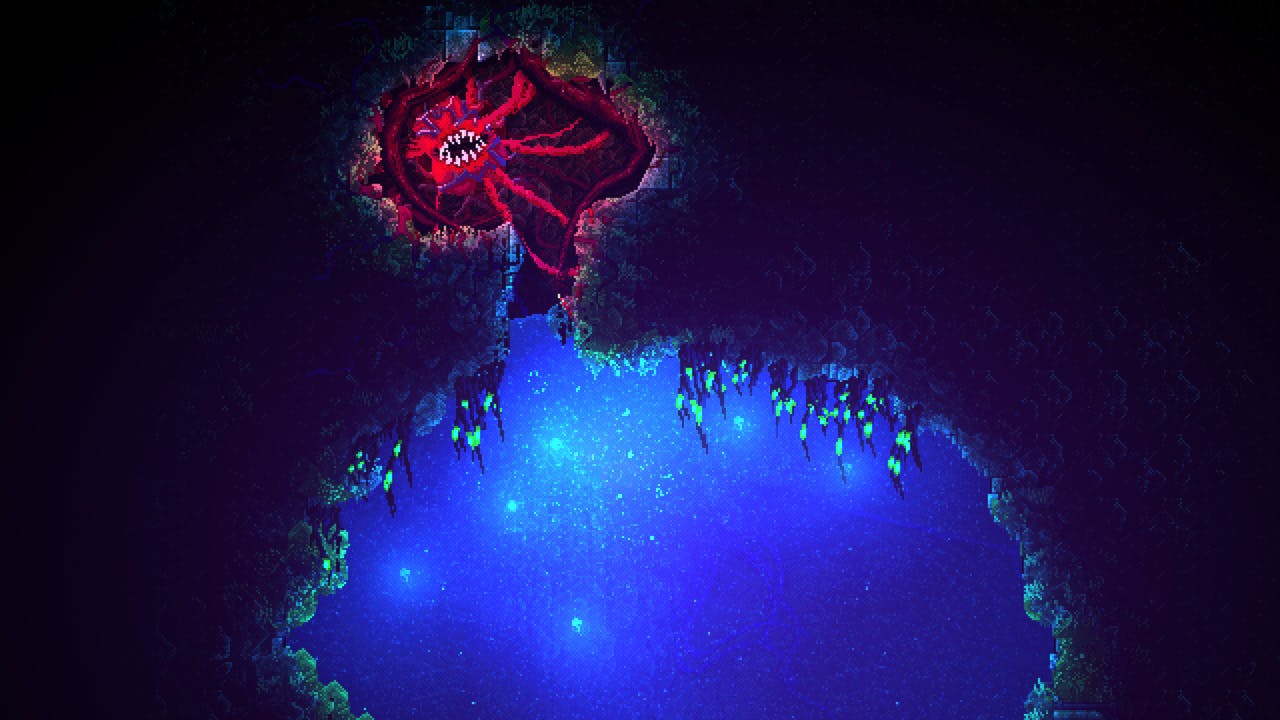 A new platformer from Phobia Game Studio, Carrion is described as a 'reverse horror game'. It's packed with monster movie mayhem, and you play the part of the monster.
In Carrion your character is a disgusting tentacle beast of meat and sinew. As you attempt to escape the laboratory that birthed you, you'll rampage through dozens of feeble, squishy humans, adding their bodies to your amorphous, blobby mass. The game has a very unusual movement style, as right from the word go, you have the freedom of movement to climb walls, or even slither along the ceiling.
Later levels introduce more challenging encounters, but these remain satisfying. Whether you're skulking in vents, using ambush tactics on tougher enemies, or rearing up in one horrifying, unstoppable mass against feebler opponents, you never stop feeling like a creature from a monster movie.
Mezmeratu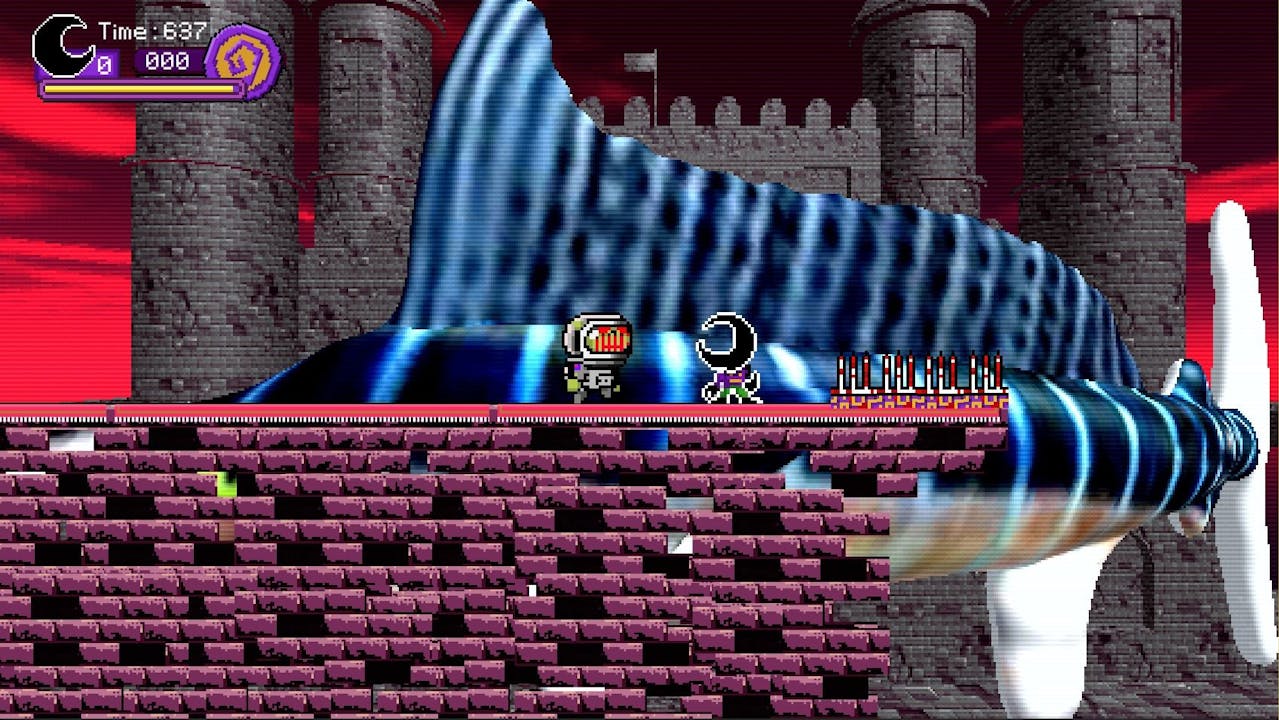 A platform-hell adventure but with some roguelite elements, Mezmeratu lets you discover a new world from the creator of Baobabs Mausoleum, full of surrealistic horror villages, stinky talking characters, impossible rogue platforms and... and a giant fish kidnapped inside an owl's beak!
You'll experience horrid, morbid and monstrous graphics in the purest PSX style, and enjoy it all with the unmistakable polygonal vibration. Not everything is jumping and dying, meet a good number of characters on the ridiculous island of Mundoworld!
The story that the inhabitants tell you will be generated procedurally, each game has a different story, all based on the lyrics of 90s punk rock songs!
Find fantastic Indie platformers and many more officially licensed Steam PC keys right here on the Fanatical Store.
-
Article by Matt Bassil
---
---
Share this post