A look at some of the big names that have left an even bigger impact on the industry we know today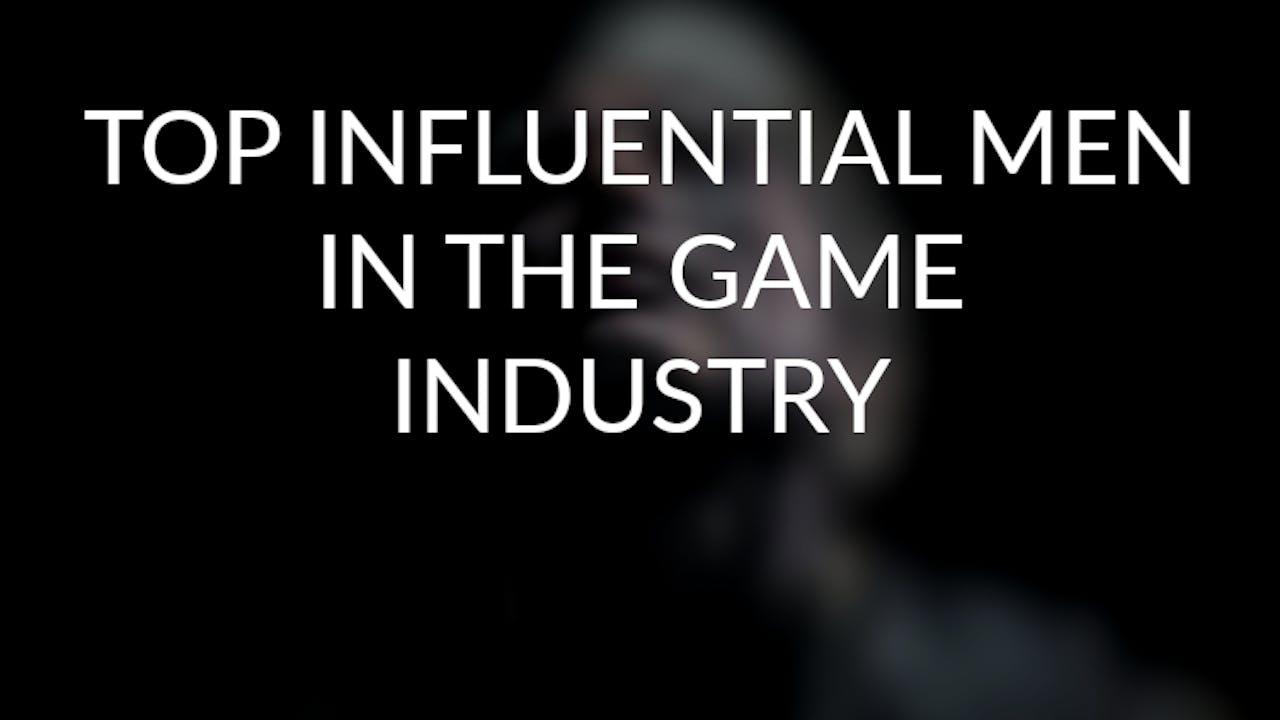 The game industry is one of the biggest of the entertainment sector, making billions in revenue each year and further expanding the potential of technology for a wide variety of consumers across the world.
It's surreal to think that all those decades ago, when mini steps were being made into creating household consoles and PCs, that it would eventually become the phenomenon that it is today. Of course, we wouldn't be where we are today without pioneers and leading names in the industry - whose passion for building, evolving and promoting these technological wonders have helped the game industry surpass limitations and excel as a global success.
As part of International Men's Day, we decided to take a brief look at the history of the game industry and some of the iconic men who played a role in shaping the industry's future. Of course, there are so many fantastic people to choose from, and we'd be here all day trying to mention them all, but for now here are our top picks from the list of influential chaps out there.
Ralph Baer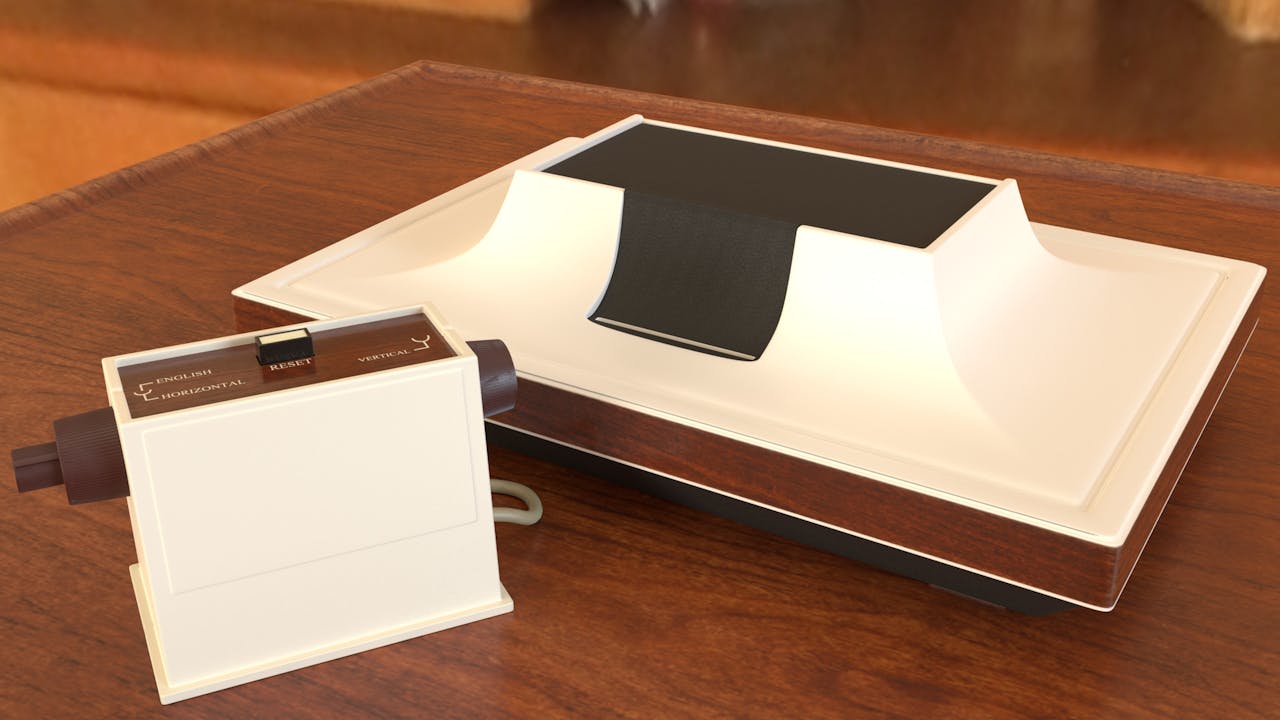 Born Rudolf Heinrich Baer (personally we prefer this name, especially at Christmas), Ralph Baer played a fundamental part in shaping the video game industry's consoles by when he created the Magnavox Odyssey.
The Odyssey was the first commercial home video game console and released in 1972 in North America, before heading to the UK in 1973 and Europe in 1974 respectively. The console came with two wired controllers, as well as featuring the first console light gun, which was available to purchase separately.
It was a short lived distribution as the Magnavox Odyssey was discontinued in 1975, but Ralph Baer's creation sold 350,000 units - 69,000 in its first calendar year - which is pretty decent going. That wasn't the end of Odyssey as a number of dedicated consoles under the Odyssey brand were released over the 70s.
Baer's original console also featured a basic ping pong game, which was actually the inspiration behind Atari's very successful 1972 arcade game 'Pong'.
Image credit: Artstation.com
Shigeru Miyamoto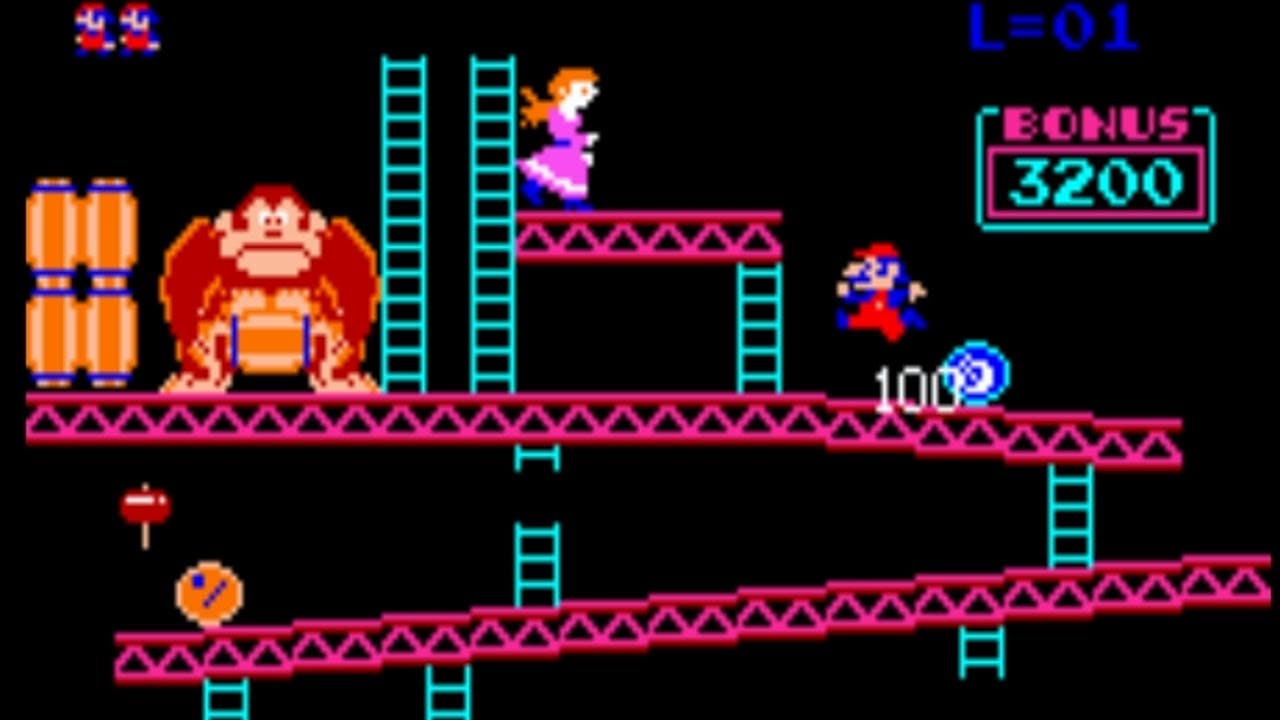 It's not often that a supporting video game character branches off into one of the biggest first-party franchises in existence - and it might never had happened without Shigeru Miyamoto.
The Japanese video game designer began life at Nintendo back in 1977, but it was in 1981 when one of the game industry's most loved characters was born - please welcome 'Jumpman' or as a few of us on best friends terms would call him... Mario!
Mario starred in the game 'Donkey Kong' as the protagonist who had to climb a series of platforms avoiding obstacles being thrown by a giant ape in order to save damsel in distress 'Pauline' - great name!
The Mario brand started to catch people's attention, with Miyamoto adding Mario Bros to his roster in 1983. Since then, over 200 games have been created under the Mario franchise - as well as various other merchandise and media - which resulted in it being one of the top 10 highest-grossing media franchises of all time, estimated at over $36 billion!
After what was deemed a 'commercial failure' with Radar Scope, Nintendo turned to Miyamoto to, essentially, save the company - and it's fair to say that he did just that!
As well as bringing Mario into our lives, Miyamoto is also one of the key figures behind the creation of The Legend of Zelda franchise too.
Jordan Mechner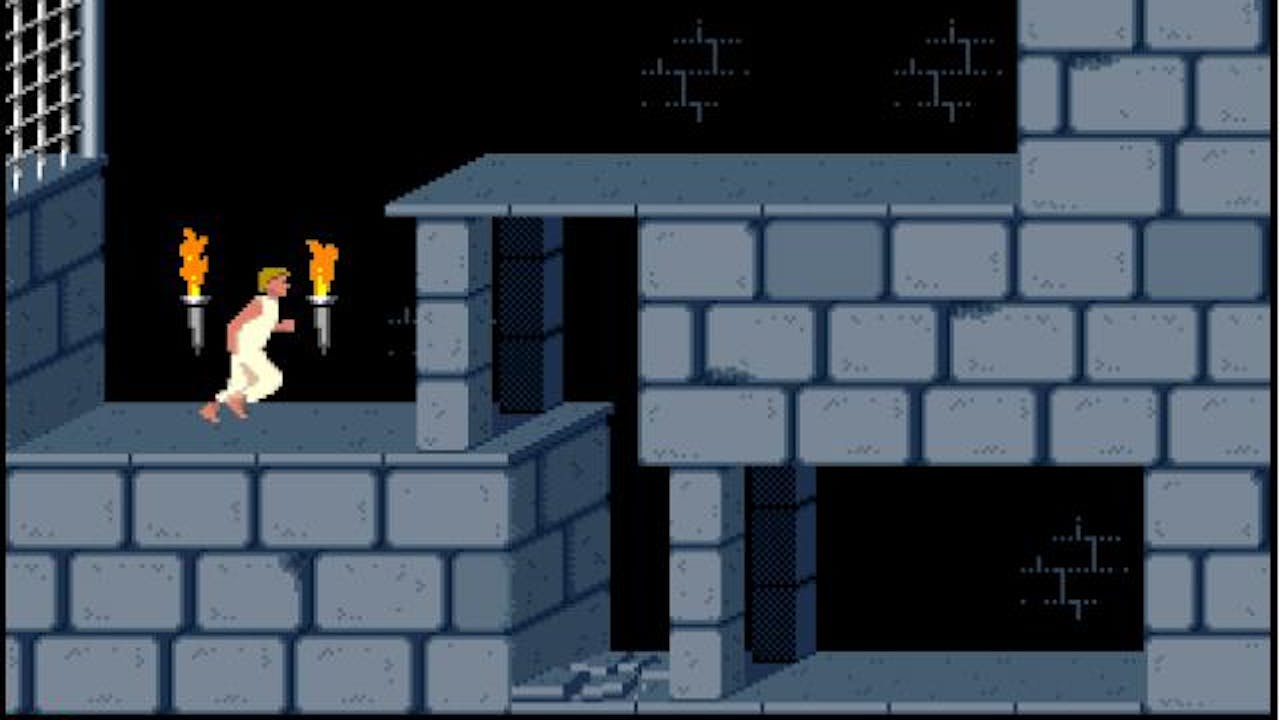 New York-born Jordan Mechner has headed down multiple media/entertainment career paths in his lifetime, but it was the game industry where it all began. While studying at Yale University, Mechner was busy developing his own games for the Apple II - nope, that's not an iPhone, it was one of the first home computers!
His first game projects, Asteroid Blaster and Deathbounce, were unfortunately rejected by Hayden Software and Broderbund. But third time's a charm, as they say, as Mechner's martial arts action game Karateka was accepted and published by Broderbund in North America - with the game shooting up the Billboard software chart to number one.
But it was his second game in 1989 that would lead the way to a highly-popular, multiple platform selling franchise that is still a hot topic today - Prince of Persia. The original game didn't sell as he'd hoped, but one of the core elements of what makes this game unique is that Mechner was the first developer/programmer to introduce realistic character movement to video games.
Mechner walked away from the game industry for a number of years to focus on other projects, including travel and attending film school, before returning to design and direct the Prince of Persia 2: The Shadow and the Flame game in 1993. He would then go onto work alongside Ubisoft for the Prince of Persia reboot Prince of Persia: The Sands of Time, which was acclaimed and received multiple nominations.
Putting his film school studies to good use, he was also the executive producer of the Prince of Persia movie by Disney, based on the game franchise, that starred the likes of Jake Gyllenhaal, Gemma Arterton and Ben Kingsley!
Hideo Kojima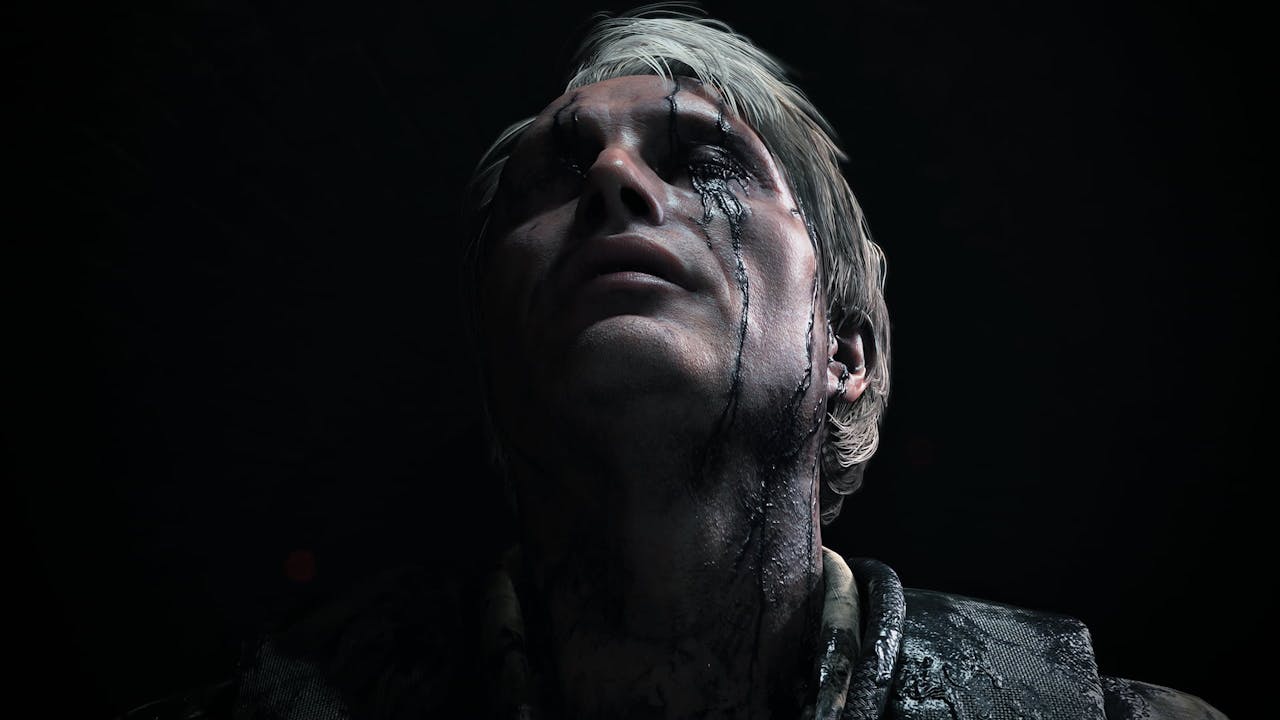 Younger gamers will no doubt have heard of this man, what with him holding two 2019 Guinness World Records for 'most followed video game director' on both Twitter and Instagram. It's fair to say that Kojima has always had a unique, artistic approach when it come the game projects that he's worked on, including his most recent release Death Stranding, the first title to be developed under Kojima Productions as an independent studio.
His passion and talent for games was most notable during his time under Konami, where he designed and wrote Metal Gear for the MSX2 in 1987. Many would agree that Metal Gear spawned a new genre of games and has heavily inspired the stealth genre leading up to modern releases that we see today.
He later put his expertise to creating the critically acclaimed Metal Gear Solid in 1998 - producing near enough every game in the Metal Gear series up until 2015 (except Metal Gear Survive) - and the Zone of the Enders series.
Despite splitting from Konami and taking Kojima Productions solo, Kojima shows no signs of slowing down as he and the team look to create their next game project following Death Stranding's release on PlayStation 4 and PC. To date, Kojima has scooped several awards for not only his games, but also his contribution and talent - including being featured in the AIAS Hall of Fame Award at the 19th Annual D.I.C.E. Awards, receiving a Lifetime Achievement Award at the Brasil Game Show, and being given the a BAFTA Fellowship title during the British Academy Games Awards in 2020.
He's now the second most awarded person in Japan for video game awards, tailing Nintendo's Shigeru Miyamoto. Above all, many critics, industry professionals and gamers have praised Kojima for his approach to real-life topical events, and even foreseeing similar future events years before they've occurred within his game narrative.
Reggie Fils-Aimé
There have been some big names and big shoes to fill at Nintendo over the years, one of which is already in this list, but who could forget Reggie Fils-Aimé. The American dedicated 16 years of his career to the Nintendo family, and is arguable one of the key figures behind turning the company into a major player within the console market.
Who can forget his introductory showcase speech during E3 in 2004, in which he said "My name is Reggie. I'm about kicking ass, I'm about taking names and we're about making games!"
Since then, Reggie became a somewhat cult hero among the Nintendo family and wider audiences, and never backed down from an opportunity to get involved in the marketing and promotion side of things - while also purposely making a fool of himself. The Super Smash Bros fight with the late Nintendo President Satoru Iwata was one of many pretty awesome videos that he and the team created, as well as the comical "my body is ready" during the Wii Fit reveal.
His role as President of Nintendo of America came to an end in 2016, replaced by Doug Bowser (great surname), yet Nintendo fans and gamers across the world still enjoy and reminisce of Reggie's crazy antics, and his efforts to help grow the Nintendo brand to a larger audience.
Gabe Newell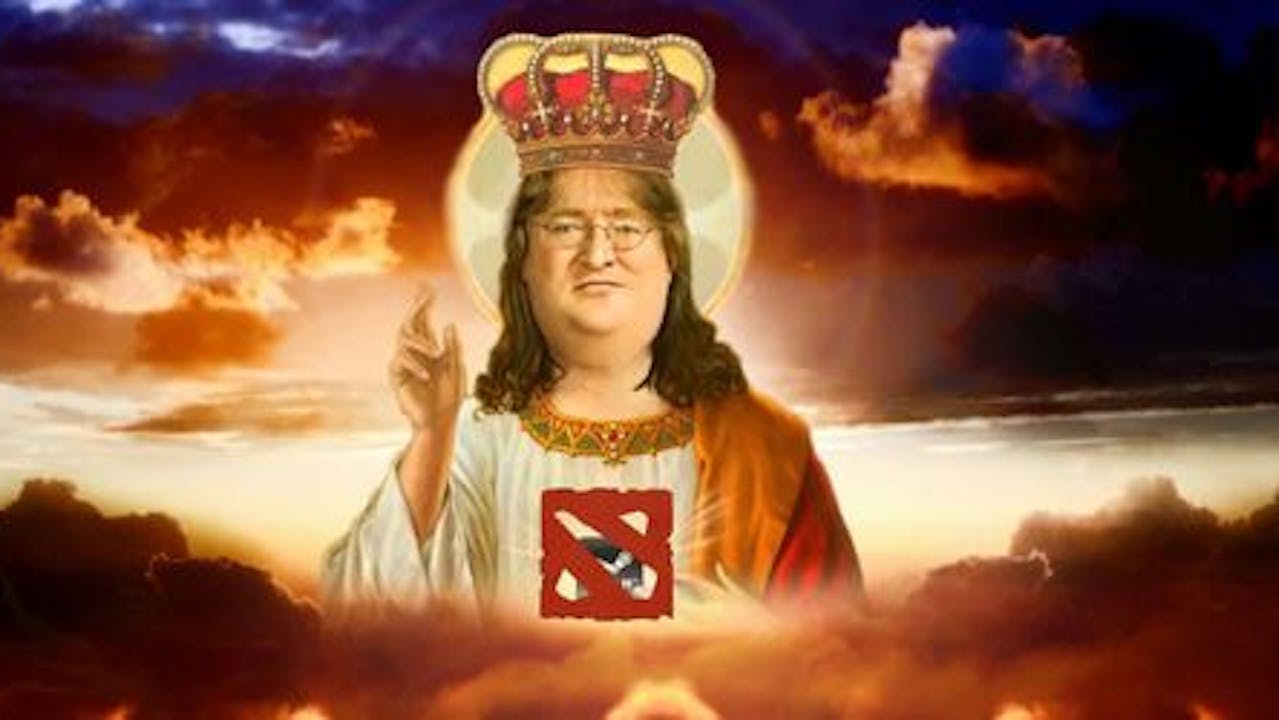 Let's be honest, Fanatical wouldn't be stood here today (wait, can we stand - do we have virtual legs?) selling you officially licensed Steam PC games, if Steam wasn't invented in the first place - and that's down to one man, Gabe Newell.
The American is the co-founder of Valve Corporation, the developer of the software distribution platform Steam, which we hope some of you know about!
Newell's journey didn't start out as the straight and narrow 'graduate to CEO' story, he didn't actually finish his degree at Harvard University and left midway through to join Microsoft - however, it wasn't all bad as he helped create the first iterations of the Microsoft Windows operating system... not bad, aye?
Together with fellow Microsoft colleague Mike Harrington, the duo left their roles at the company to set up Valve, and the rest is history. They used funds through the development of Half-Life and the GoldSrc game engine to set up Valve, and it was during the production on Half-Life 2 that Newell spent a lot of time focusing on his 'Steam' project.
The Steam platform became the largest digital distribution platform for PC gaming, with over 34,000 games and over 95 million monthly active users as of 2019. His efforts working in the industry, especially within the PC and digital markets, saw him added to the Academy of Interactive Arts & Sciences Hall of Fame in 2013, as well as appearing Forbes' 100 richest people in the United States in 2017.
---
---
Share this post