Top PC games included in the Platinum Collection - Build your own Bundle May edition
Some of the highly-rated titles you can choose
It's time for our newly refreshed monthly Platinum Collection, exclusively on Fanatical! Build yourself a top-tier gaming bundle for your PC and enjoy superpowered savings....
When it comes to your next purchase, don't settle for gold, go platinum! Create your own line-up of jaw-dropping, entertaining Steam PC titles with the May edition of the Platinum Collection - Build your own Bundle.
Featuring 22* PC games to choose from, many of which are new-to-bundle picks, you'll have a huge variety of highly-rated AAA and Indie titles that'll blow your next gaming session out of the water - with grand action-adventures, strategy combat, and so much more!
If you're looking for ideas on which games you should choose, we've rounded up our top pick of PC games included in this exclusively curated bundle.
Kill It With Fire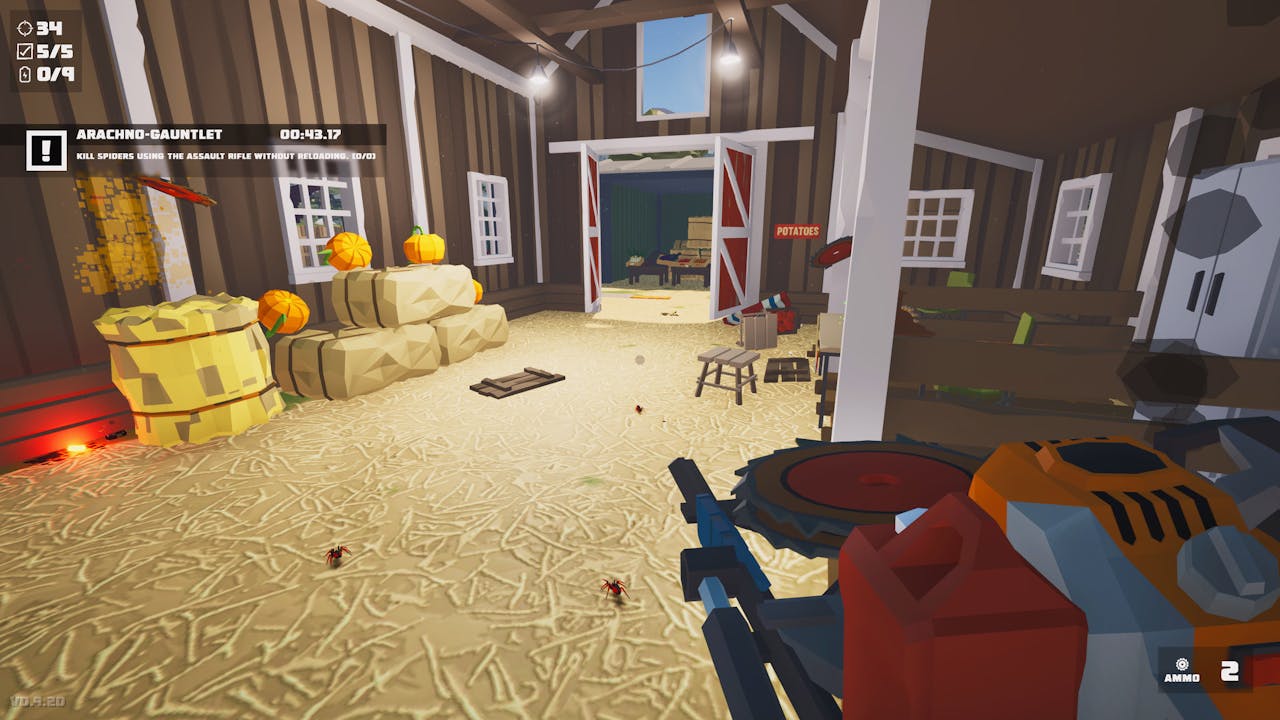 Steam rating: 'OVERWHELMINGLY POSITIVE'
The spider - mankind's most ancient and deadly nemesis. As a licensed Kill It With Fire exterminator, it's time to fight back! Assemble your arsenal of increasingly excessive weapons, track spiders across suburbia, and burn everything in your path!
To defeat spiders you must exploit their one weakness: FIRE... or bullets, explosions, throwing stars, getting 'smushed' by stuff...pretty much anything, really!
But that doesn't mean it'll be easy - first you've got to find the spiders. Use state-of-the-art arachnid tracking technology to pinpoint your target's location among hundreds of potential hiding spots - then, torch everything and smash the spider with a frying pan after it runs out. It's the only way to be sure.
Horizon Chase Turbo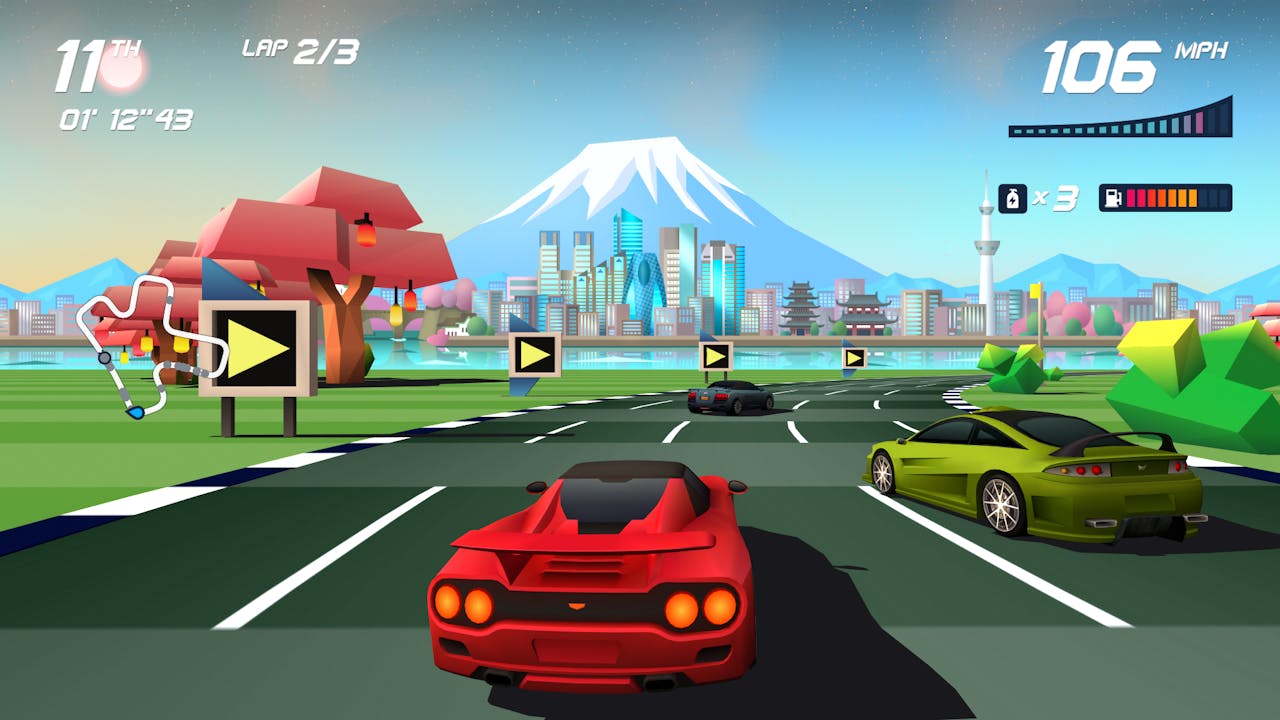 Steam rating: 'OVERWHELMINGLY POSITIVE'
Horizon Chase Turbo is a racing game inspired by the great hits of the 80's and 90's: Out Run, Lotus Turbo Challenge, Top Gear (SNES), Rush, among others. Each curve and each lap in Horizon Chase Turbo recreates classic arcade gameplay and offers you unbound speed limits of fun. Full throttle on and enjoy!
The game brings back the graphics context of the 16-bit generation and creates a style that is inspired in the past without letting go of its contemporaneity. The apparent polygon and secondary color aesthetic accentuate the visual beauty of the game, resulting in a unique and harmonic atmosphere.
You'll feel the retro soul of the game on a completely modern body.
Metro: Last Light Redux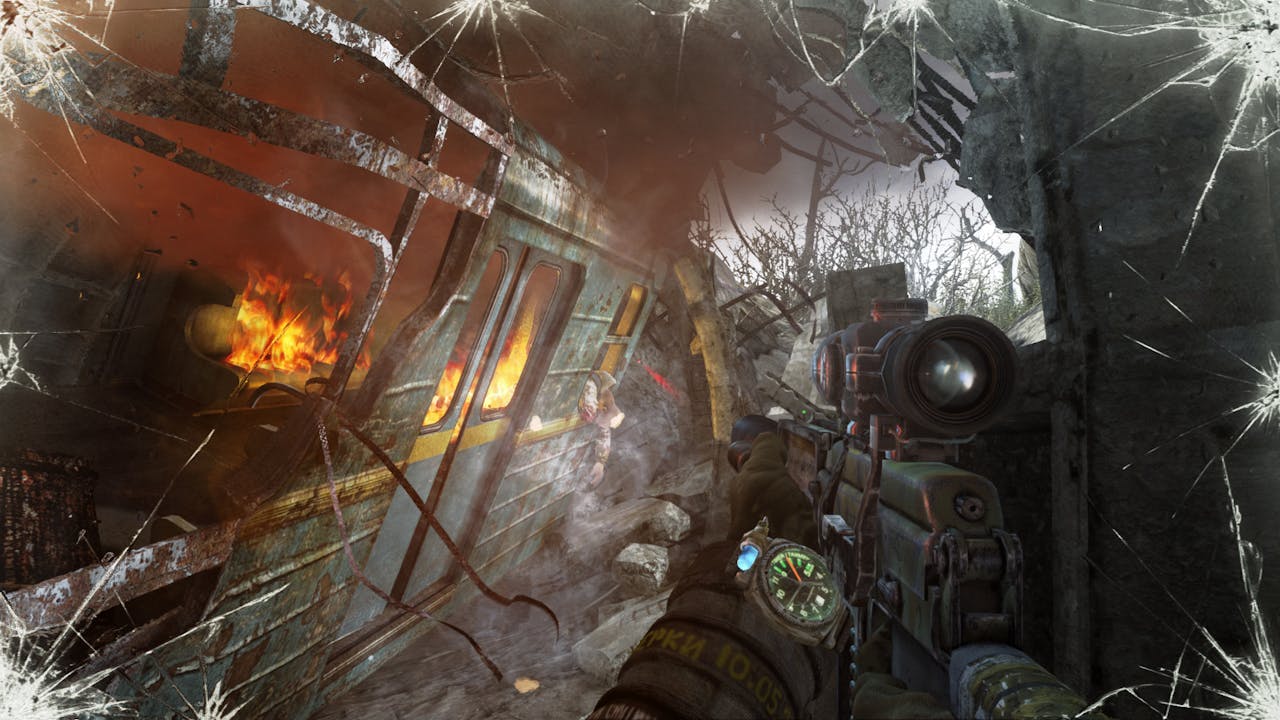 Steam rating: 'VERY POSITIVE'
Metro: Last Light Redux is the definitive version of the critically acclaimed 'Metro: Last Light', rebuilt in the latest and greatest iteration of the 4A Engine for Next Gen. Newcomers will get the chance to experience one of the finest story-driven shooters of all time; an epic adventure combining gripping survival horror, exploration and tactical combat and stealth.
This definitive version also includes all previously released DLC, adding 10 hours of bonus single-player content to the huge solo campaign. Fans of the original game will notice new features and gameplay improvements, including new melee animations, the ability to check your watch and ammo supplies on the fly, and new full-body player animations.
Witness one of the most atmospheric worlds in gaming brought to life with stunning next-gen visuals at 60FPSBrave the horrors of the Russian apocalypse - equip your gasmask and an arsenal of hand-made weaponry as you face the threat of deadly mutants, human foes, and the terrifying environment itself!
Saints Row IV - Game of the Century Edition
Steam rating: 'VERY POSITIVE'
The epic conclusion to the game that changed all the rules! The Saints have gone from the crackhouse to the White House - but the Earth has been invaded and it's up to you to free the world from Overlord Zinyak and his alien empire.
As the US President with homies new and old by your side, and an arsenal of superpowers and strange weapons, you must save the world in the wildest open world game ever. Leap over buildings. Kill people with your mind and run through tanks - those are some of the most mundane powers you will wield in your quest to stop an alien menace hell-bent on destroying the Earth.
Seamless drop-in, drop-out co-op, a Saints Row standard, has also been improved. The only thing better than one malicious super-powered President is two.
With Saints Row IV - Game of the Century Edition, you'll get to experience the base game and over 25 DLC packs!
Tannenberg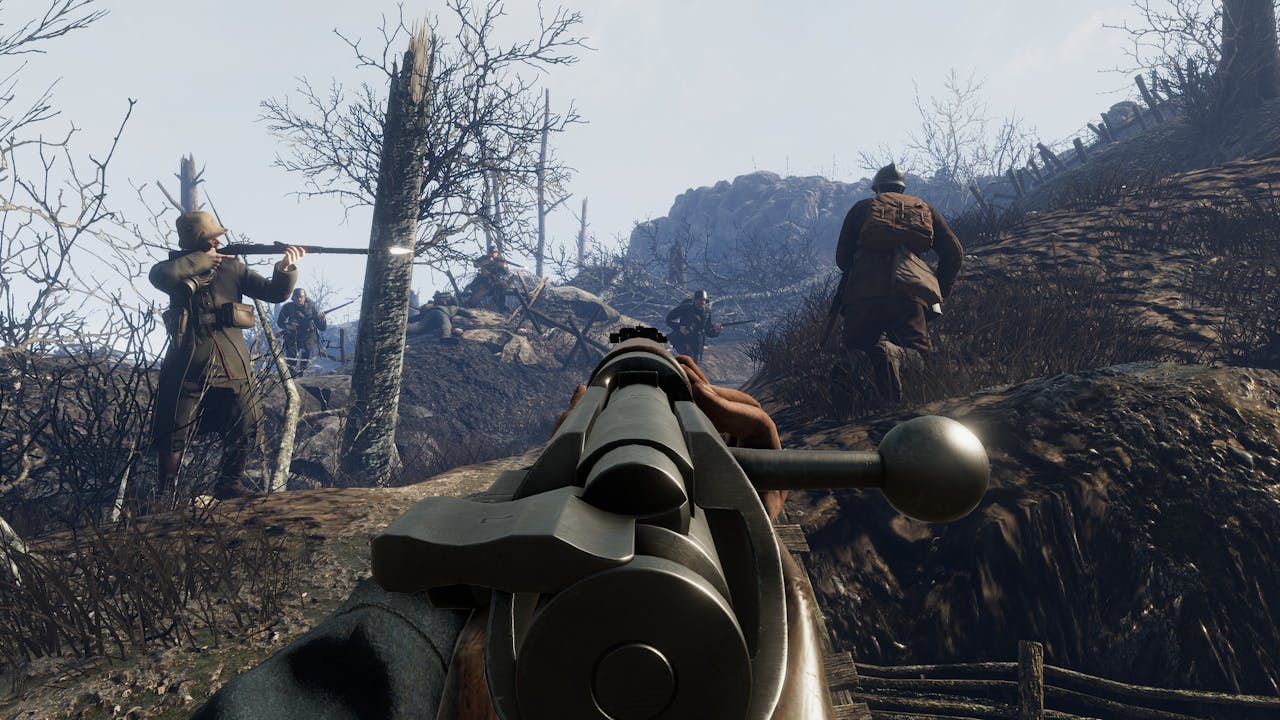 Steam rating: 'VERY POSITIVE'
Tannenberg brings the massive battles of the Eastern Front in WW1 to life with 64 players fighting for control of key sectors of the battlefield, each one offering a distinct strategic advantage. Warfare between the Russian Empire, Germany, and their allies offers a fresh experience for first person shooter players and history enthusiasts alike.
There are seven squads, 50+ weapons, eight large maps that give players tactical freedom, and a 64 player game mode with full AI bot support so you can experience epic battles at any time!
Everything has been recreated with the same attention to detail seen in Verdun, the first entry in the WW1 Game Series. Extensive research has been conducted, with uniforms recreated to the tiniest detail and weapons modelled to exact references.
The maps use realistic props and terrain layouts based on locations from the hilly forests of Galicia to Polish villages subjected to scorched earth tactics and more!
---
---
Share this post