Current and upcoming games that are swashbuckling fun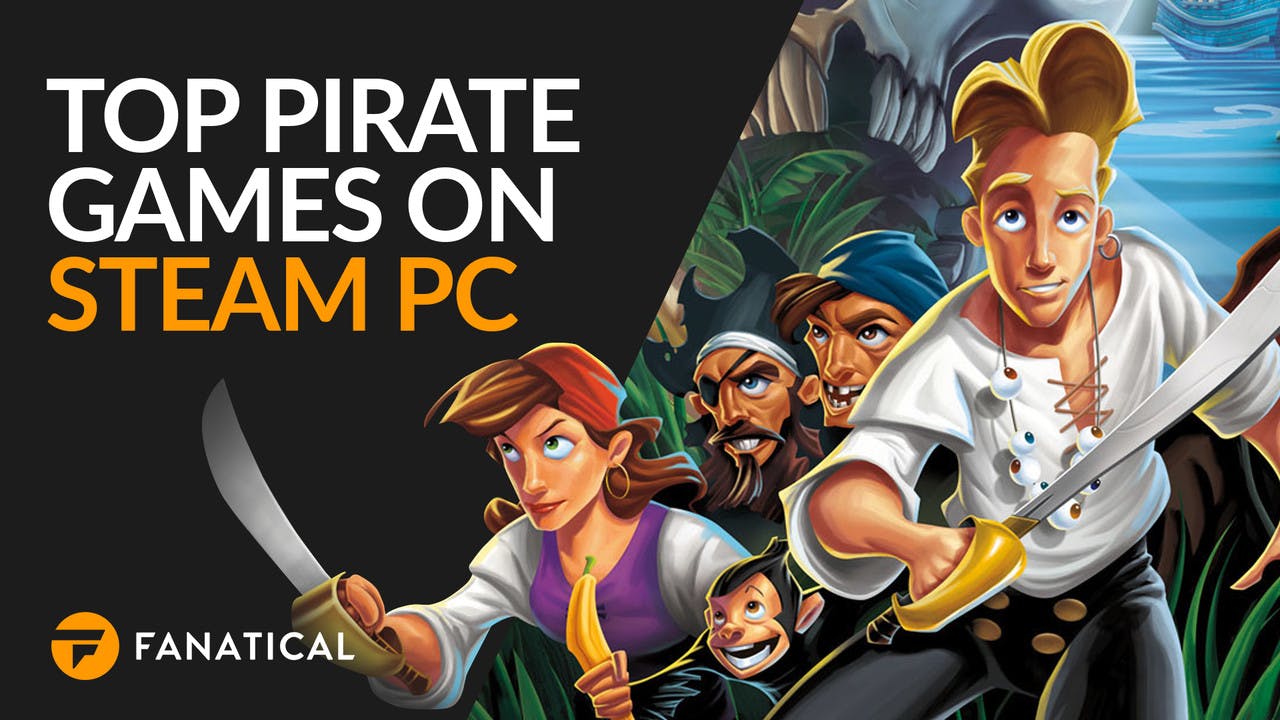 Take to the battlefield and experience glorious, over-the-top anime action with your ONE PIECE: PIRATE WARRIORS 4 Steam PC key. Over 40 playable warriors to choose from!
Feeling the cool sea breeze flow through your virtual hair whilst aboard a bustling pirate ship is among one of the enjoyable pastimes of a gamer - we all do it... right?
Journeying across the open seas searching for hidden treasure and battling the elements, as well as fellow pirates and sea monsters, makes pirate-based games a 'mast' play genre. There are a number of pirate games already available to play, dating back to the 1980s, with some incredible AAA and indies recently released and arriving later this year.
Here, we take a look at our pick of the top pirate games available now and coming soon to Steam PC.
The Secret of Monkey Island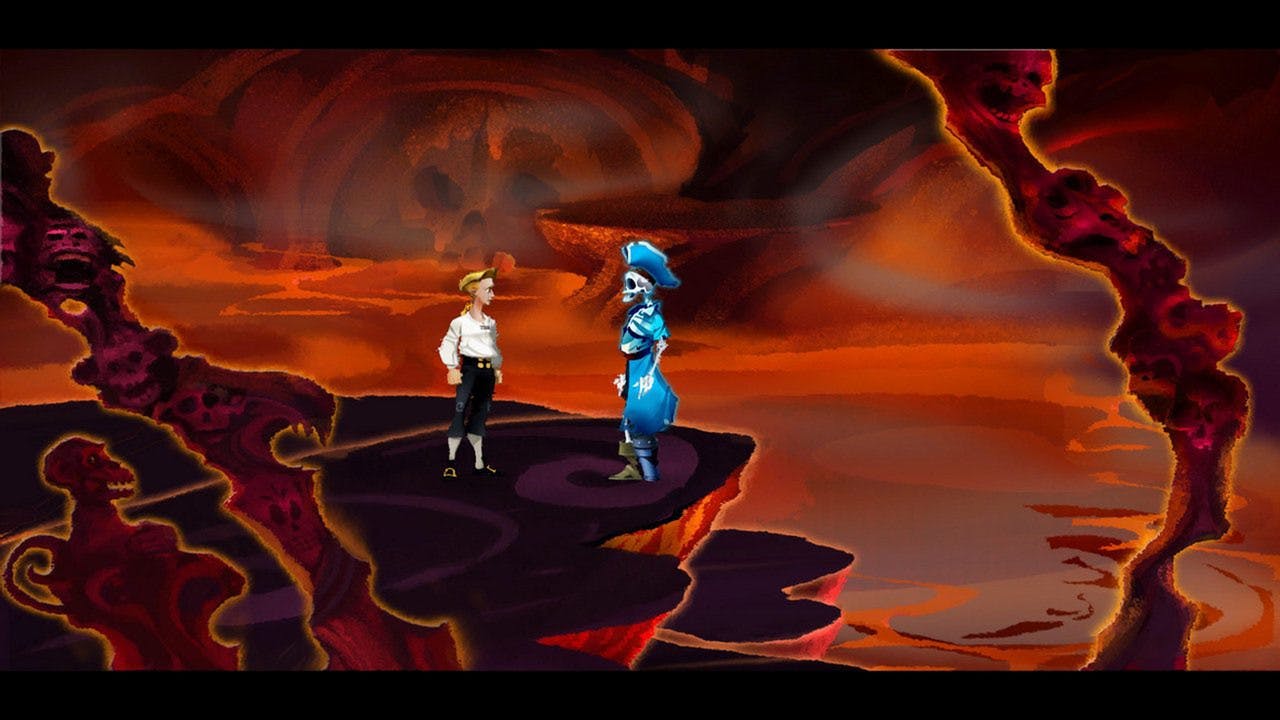 The Monkey Island franchise has been well-received since it was first introduced in the 1990s, and the special edition of the original game currently has 'Overwhelmingly Positive' reviews on Steam. The story follows the hilarious protagonist Guybrush Threepwood, who has been lured to the port of Mêlée to begin his search for the lost treasures of Monkey Island.
If clever enough, he will win the confidence of Mêlée's pirates and find himself blown by the winds of fate toward the terrifying and legendary island - an adventure that would chill the bones of even the most bloodthirsty buccaneer.
Catching up with modern times, the reboot has an all-new re-imagined contemporary art style, re-mastered music score presented in full orchestrated detail, complete voice over using the original Monkey Island franchise cast, and scene-for-scene hot swap allows for seamless transition between the special edition and classic modes anywhere and at any time.
Pillars of Eternity II: Deadfire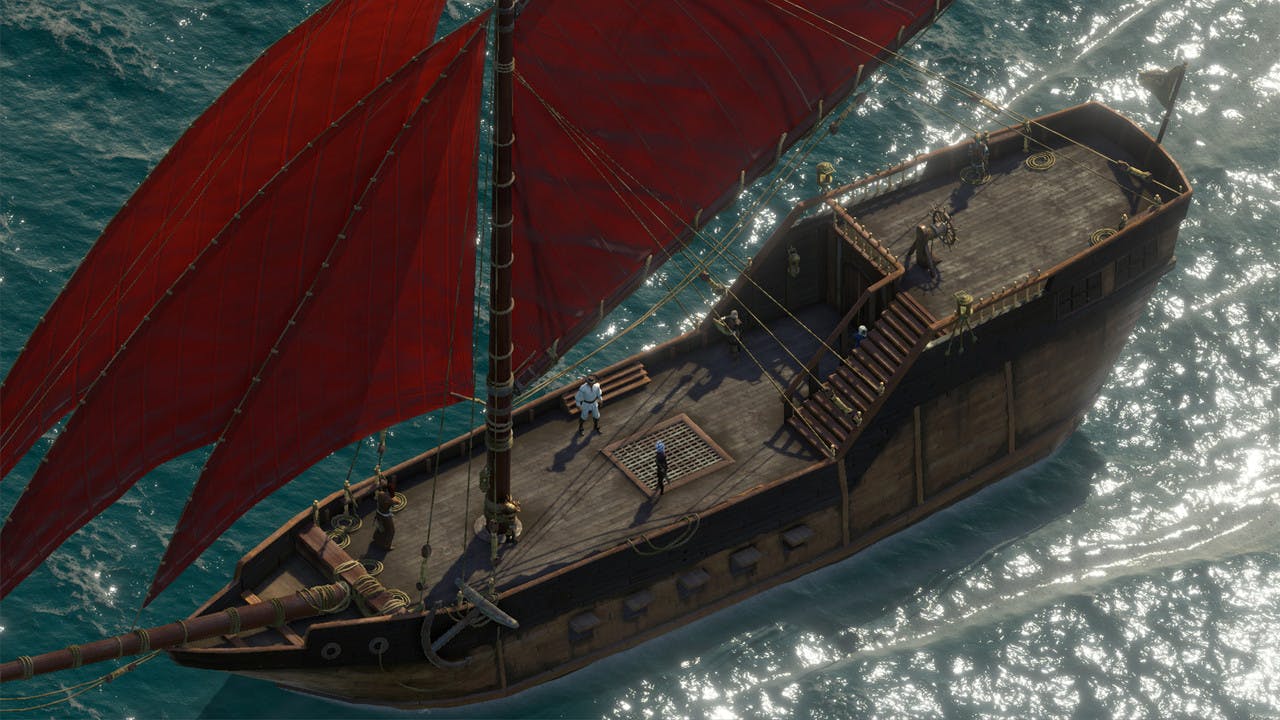 Soon-to-be released Pillars of Eternity II: Deadfire takes players on a new adventure via both land and sea, as players return to the role of the Watcher - tasked with exploring the vast Deadfire Archipelago in search of a rogue god.
The sequel to the multi-award-winning RPG, Pillars of Eternity, has a living breathing world - creatively built on hand-painted backgrounds integrated seamlessly with 3D models, dynamic weather and lighting, and stunning visual effects.
As well as four sidekicks, you can select from seven unique new and returning companions to accompany you on your journey. Watch how they react to each other through the all-new companion relationship system – or create your own custom party members from scratch.
Better still, if you played the original PoE, you can choose to import your customized Watcher character over, or start afresh.
Assassin's Creed IV: Black Flag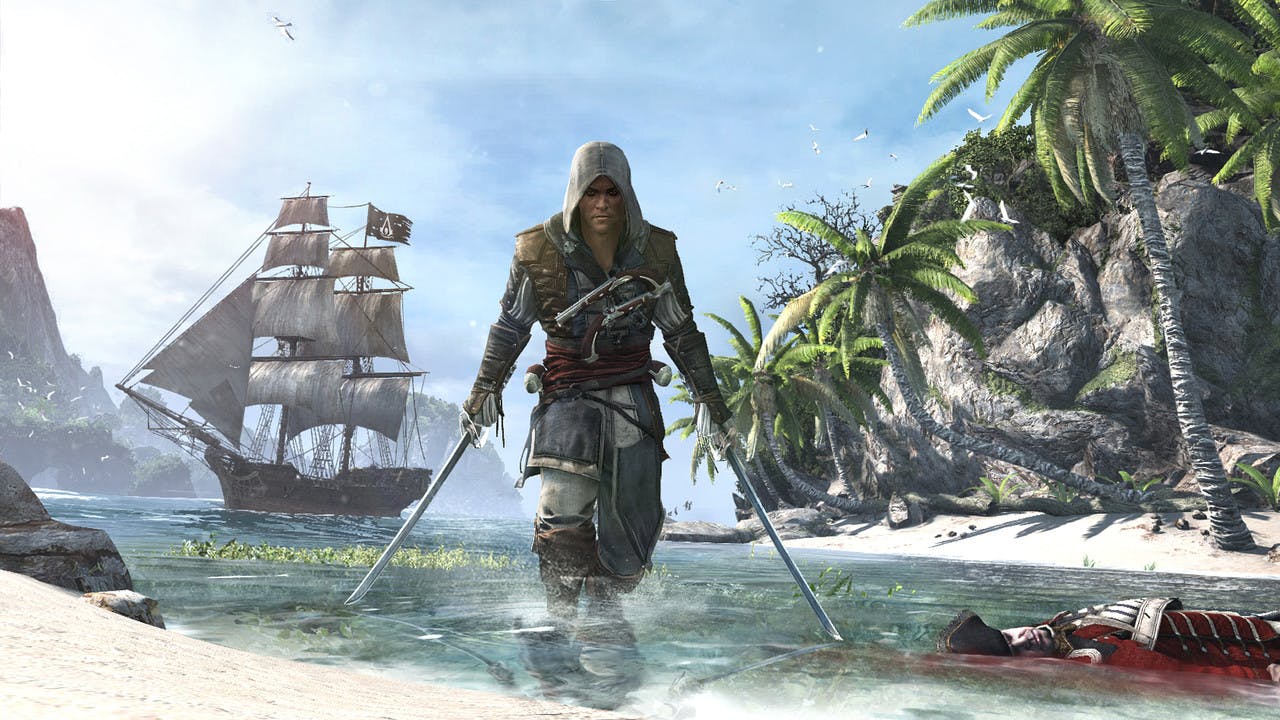 Black Flag was a refreshing change from the AC universe's usual city-roaming, fast-travelling options seen from 2007 to 2012, introducing large-scale oceans to explore via your own customizable ship. An historical conflict between the Assassins and the Templars continues in the latest action-adventure game from Ubisoft, with Welsh privateer-turned-pirate Edward Kenway being the latest assassin to join the creed.
Of course, players still has access to land and various mission styles, fast travel points, etc., that have appeared in the majority of AC games - but the addition of naval exploration and battles out among the rocky waves was fantastic - and no doubt helped towards its 'Very Positive' overall rating on Steam.
Please note: Black Flag is only available as a Uplay game on the Fanatical Store.
Blood & Gold: Caribbean!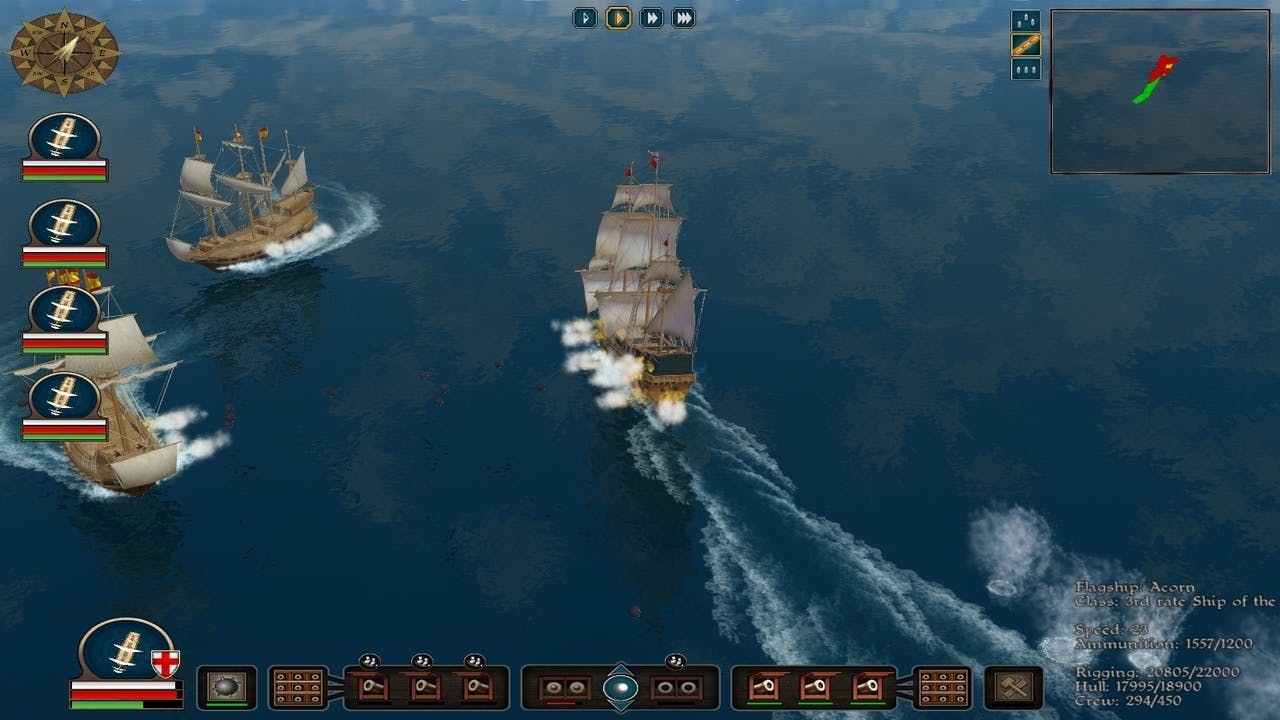 Set in the pirate era of XVII Century Caribbean, Blood & Gold: Caribbean! is a blend of economic strategy and open-world RPG, powered by the Mount & Blade: Warband engine. Players are encouraged to gallivant around and create their own adventure across the high seas.
You could start out as a mercenary, accept an assassination mission, collect your reward, walk into a tavern and spend it all in a game of blackjack - or pick up a lady offering 'pleasure at a cost', lend 'protection services' to her procurer, and get hit with a stool in your face during a street fight.
Sound too awkward? There's also the possibility that you might be enslaved and sent to work in a mine, escape with your fellow prisoners, beat all the guards, then rob convoys with an army of former slaves - saving some gold to buy your first plantation and get rich by trading sugar. There are so many ways in which to live out your life in the world of Caribbean!
ONE PIECE: PIRATE WARRIORS 4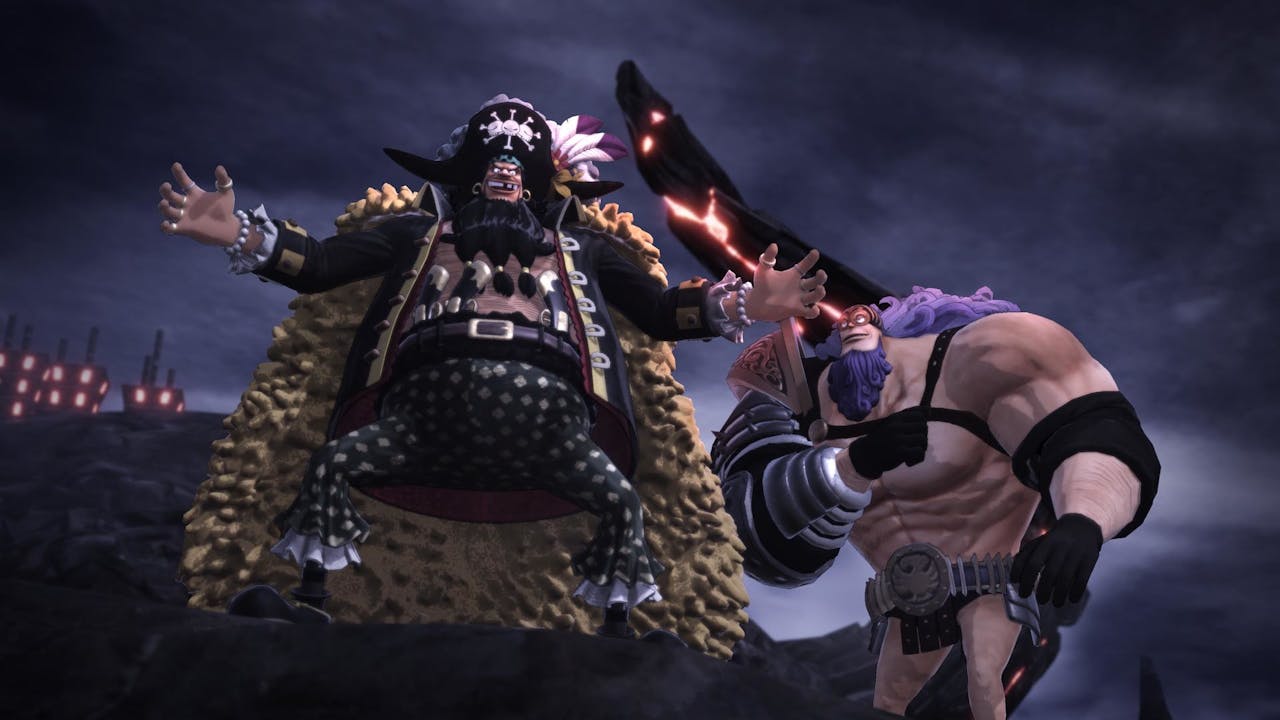 Although you won't be controlling grand ships in sea voyages, you can expect people of swashbuckling combat in ONE PIECE: PIRATE WARRIORS 4. In this action-packed title from Bandai Namco, you follow Luffy and the Straw Hats from the beginning as they make their journey through different islands in dramatic episodes set in the original and new story arcs, in the hopes of finding the illustrious treasure - the One Piece.
Choose from over 40 playable characters and battle hordes of enemies in evolved and exhilarating musou action. Don't think that you have to go it alone as you can team up with friends to fight the hordes in co-op.
Sid Meier's Pirates!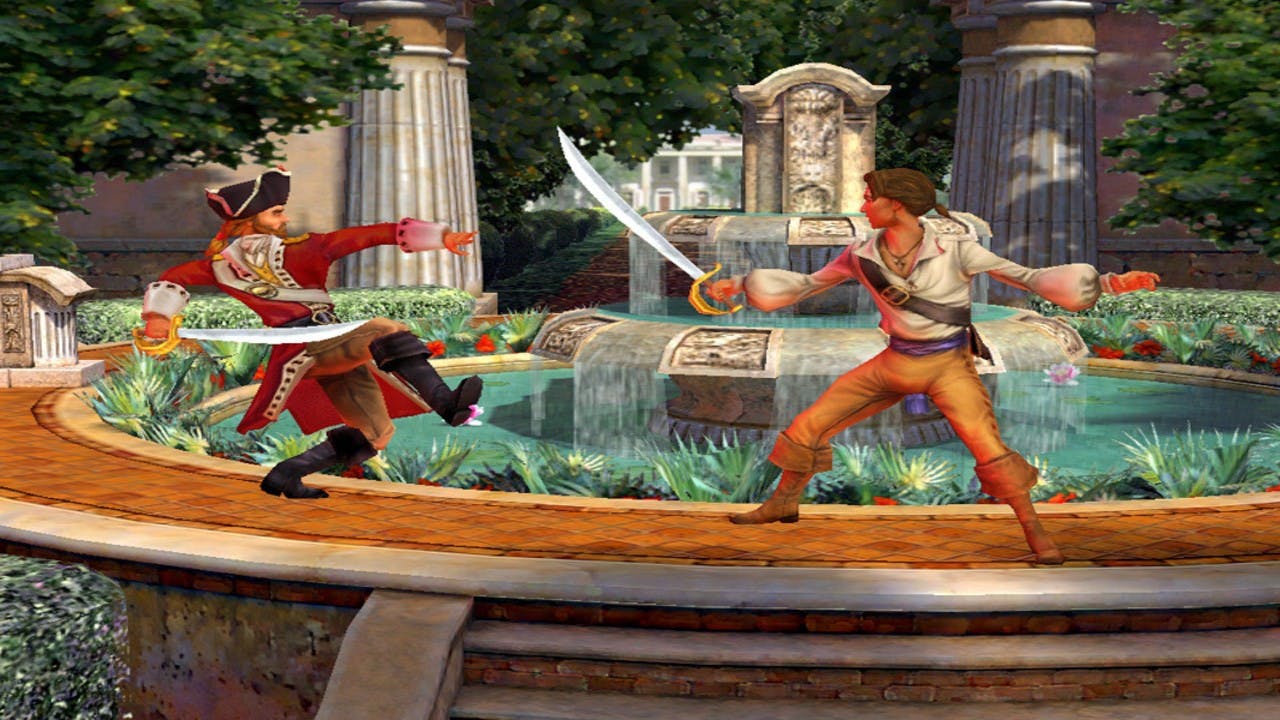 The 2004 Steam PC Sid Meier's Pirates! is a mega colorful reboot of the original game released in 1987 for the likes of the Commodore 64 and NES, and the Pirates! Gold remake. Players are able to sail around the Caribbean, marauding all on the high seas or allying your ship and crew as a privateer in search of riches - the life you choose is up to you.
Face dogged enemies, raid unsuspecting villages, woo fair maidens, avoid capture or dig for buried treasure. Discover what it takes to become one of the most famous pirates in history!
Man O'War: Corsair - Warhammer Naval Battles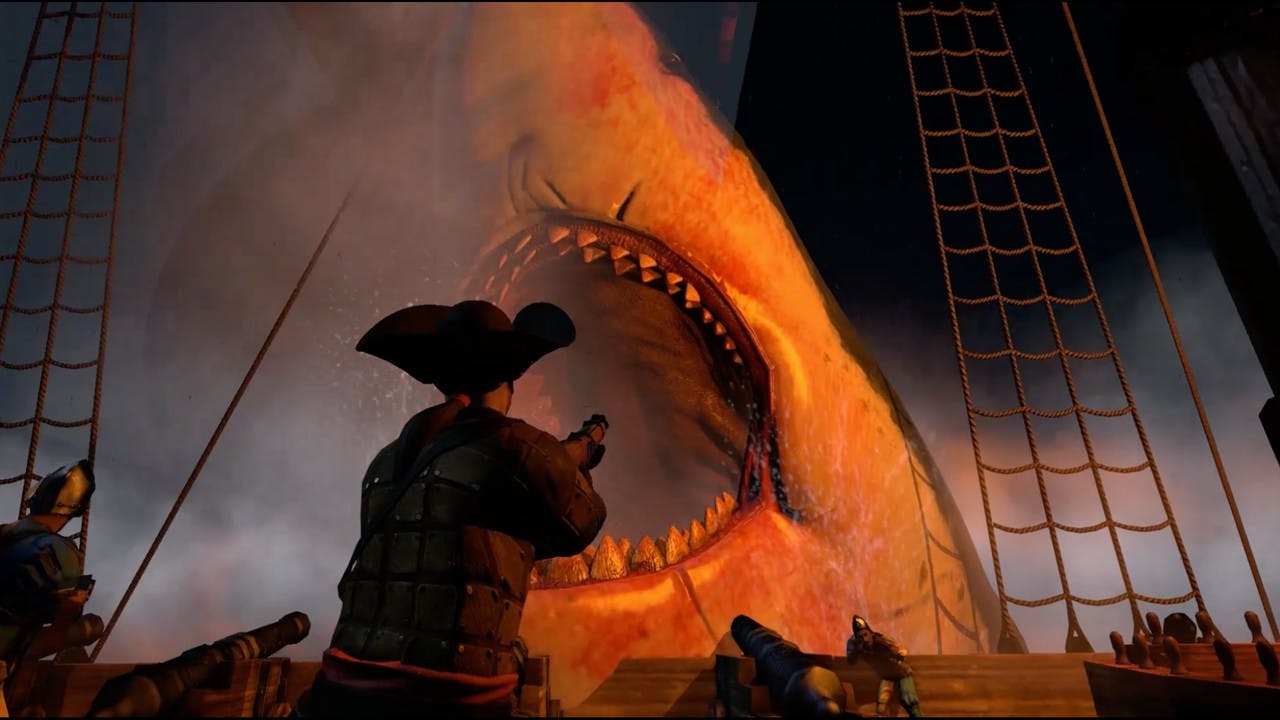 Gigantic sharks, tanks on water and rodent-men jumping aboard your ship for a severe act of fisticuffs - it's all kicking off in Man O'War: Corsair - Warhammer Naval Battles. Engage in epic naval combat and explore the oceans of the Warhammer world based off the Man O' War tabletop game.
As well as sea battles, engaging in boarding actions with enemy vessels sees you walking the deck, weapon in hand, attacking enemies. Loot the vessels or sink them, the choice is yours. Fierce storms and monstrous foes lurking on ships and in the deep, dark ocean make this a voyage like no other.
Skull & Bones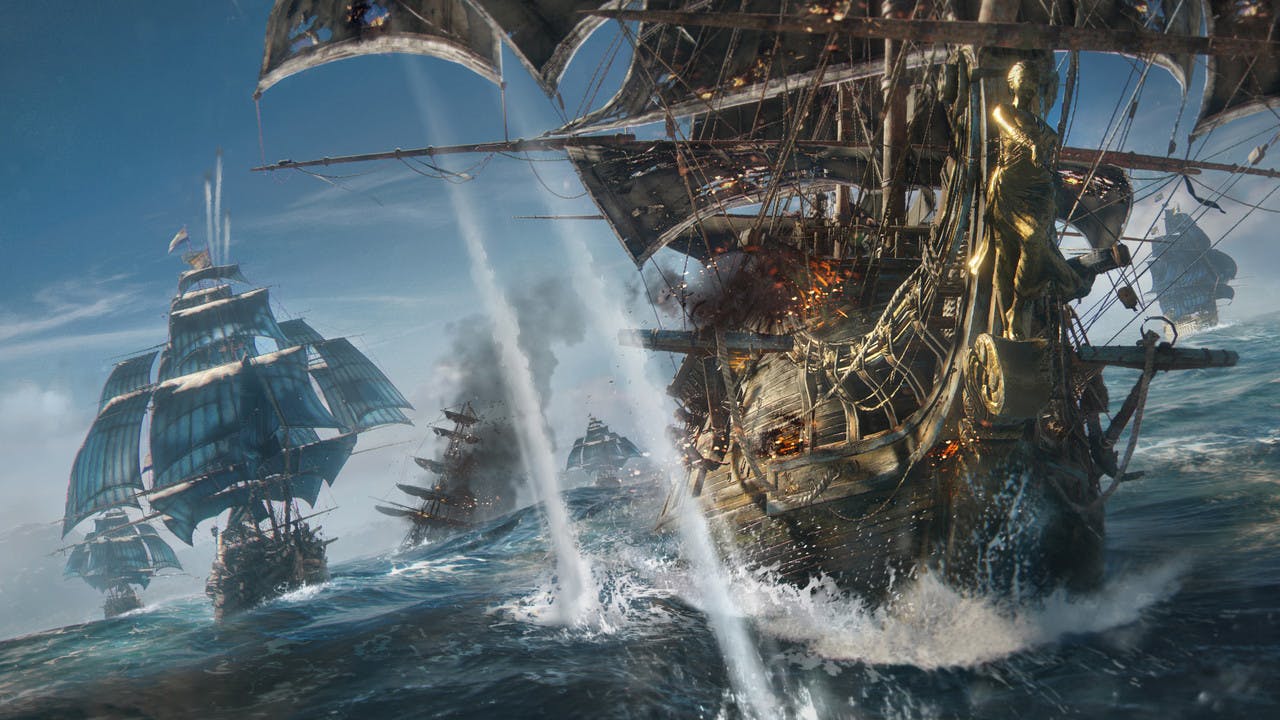 Now, there isn't much to go on for Ubisoft's upcoming adventure game Skull & Bones, but from what we saw at E3 2017, it looks very promising. During your journey to become the ultimate pirate kingpin, you will build a fleet of ships you can customize, prey upon lucrative trade routes, and take down rival pirate captains, memorable characters or players.
In order to survive in this ruthless ocean, you will have to ally with other pirate captains to form the most influential pirate gang, becoming too big to fail and joining the endless struggle for supremacy of the Indian Ocean. Early footage has shown that the game will feature a multiplayer mode where the team with the most loot obtained from fallen enemies, wins.
Windward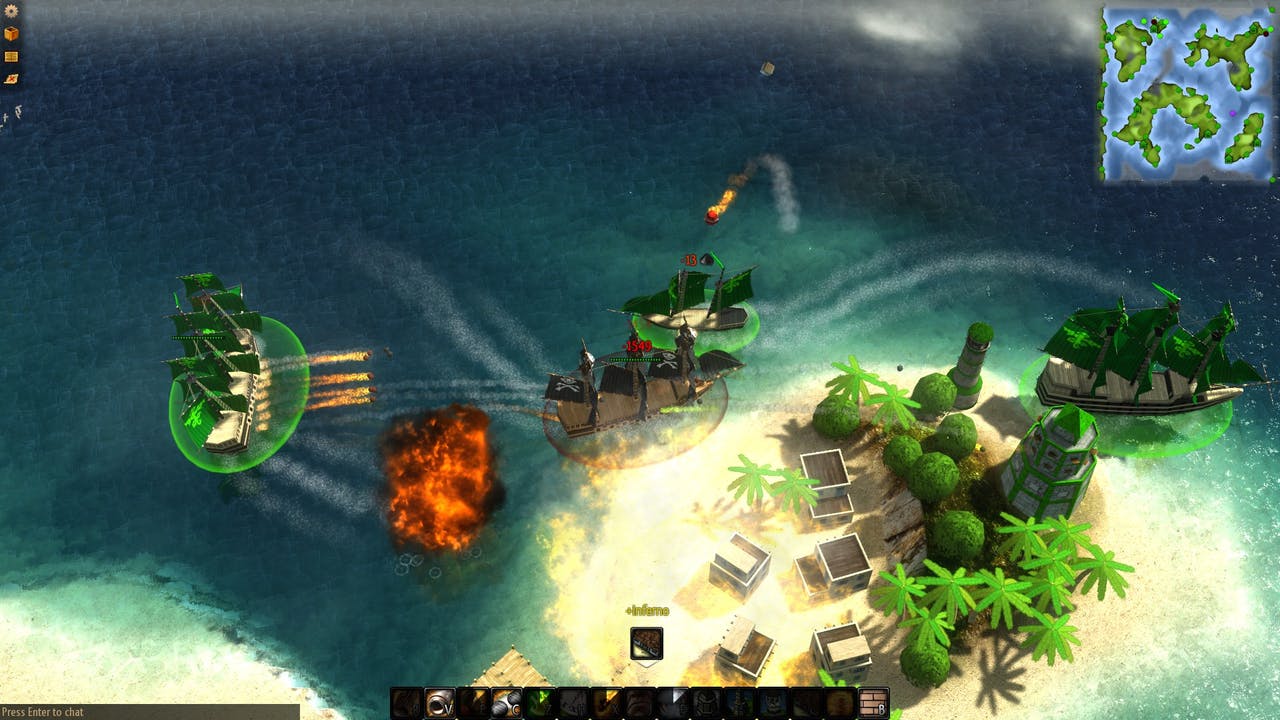 Windward is a fully procedural co-op game, but can be played and enjoyed in single-player. You can design your own custom faction then sail away into an adventure full of pirate fights, trading with towns, doing quests or simply exploring.
As you explore the world and get farther away from your starting area, the game will become progressively more difficult - but so will the rewards. Throughout all of this you can expect the pirates to put up a fair fight, as the AI is bound by the same rules as the player: they have sight, and must explore the map before they can know what's there.
Blackwake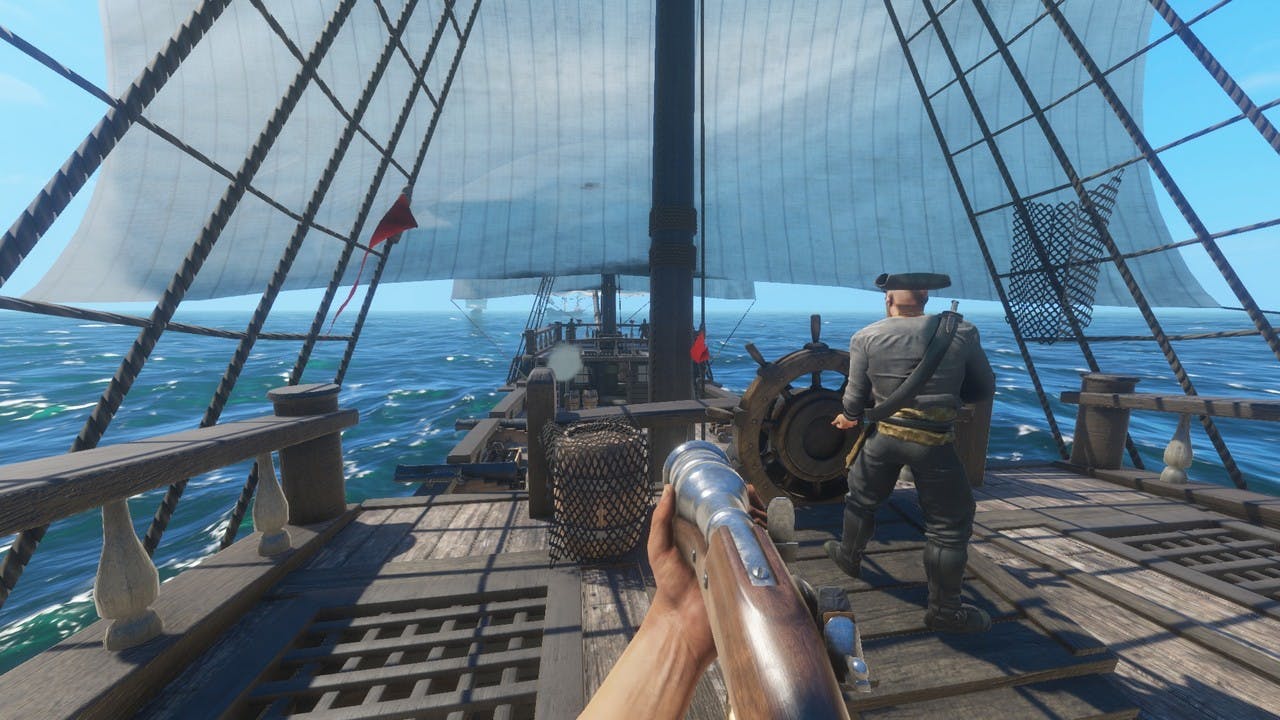 Rated 'Very Positive' on Steam, Blackwake is a multiplayer naval FPS focused on teamwork and co-operation. Name your ship, change its colors and make it known in tales told as you sail the seven seas in search of loot and opposing ships.
Change your appearance and outfits to display your skill, time played and persistence as a fellow crewman. If you're part of the crew, you may help the ship in any way you see fit without being forced to a role.
You can be the part of the gunnery crew by loading cannons and firing at the enemy, or the master of repairs by keeping the ship afloat by patching holes in the ship, repairing sails, or pumping out water.
Tempest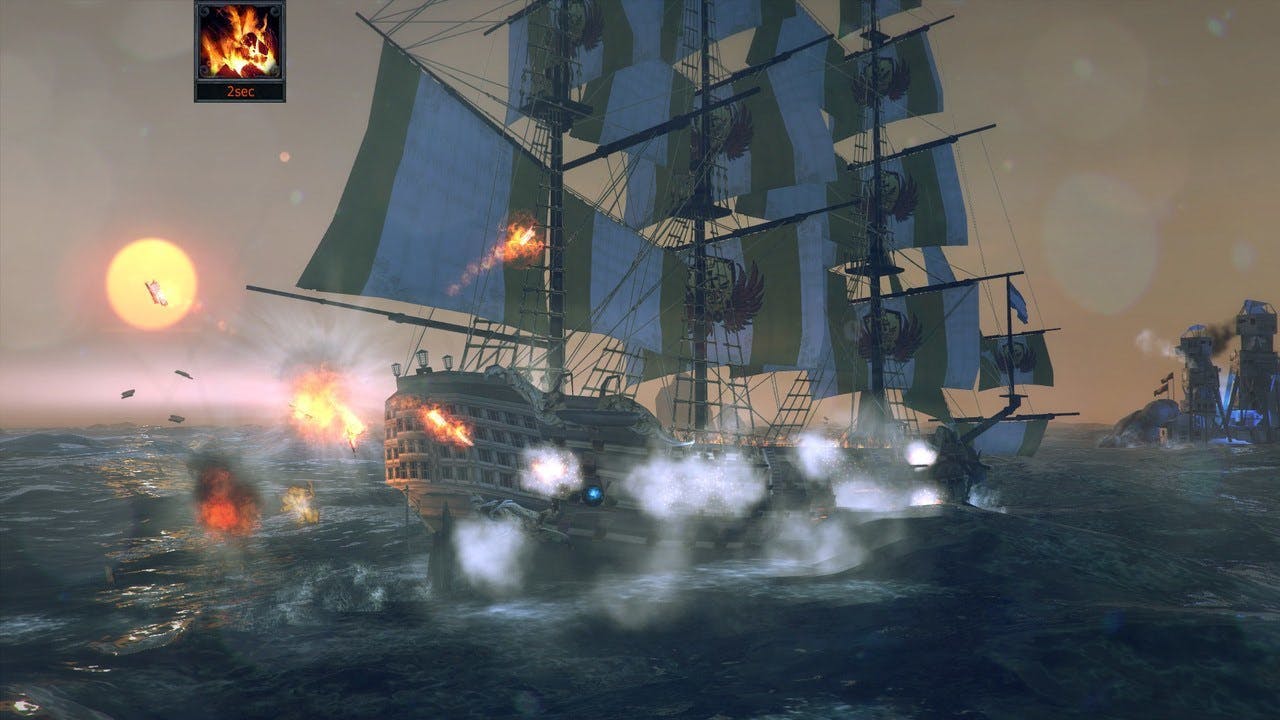 As you navigate the dangerous waters in Tempest, you won't just catch up with merchants, you will also encounter fellow pirates, creepy followers of a mysterious cult and terrible mythical monsters - including the Kraken, Leviathan and other infamous creatures.
Your ship can be customized in many ways as you're free to change almost everything – from the color of your flag and sails to the ship's hull and figurehead. Players will experience limitless sailing in real-time across three regions and dozens of islands, as well as hundreds of quests.
Worth a mention (not the game title)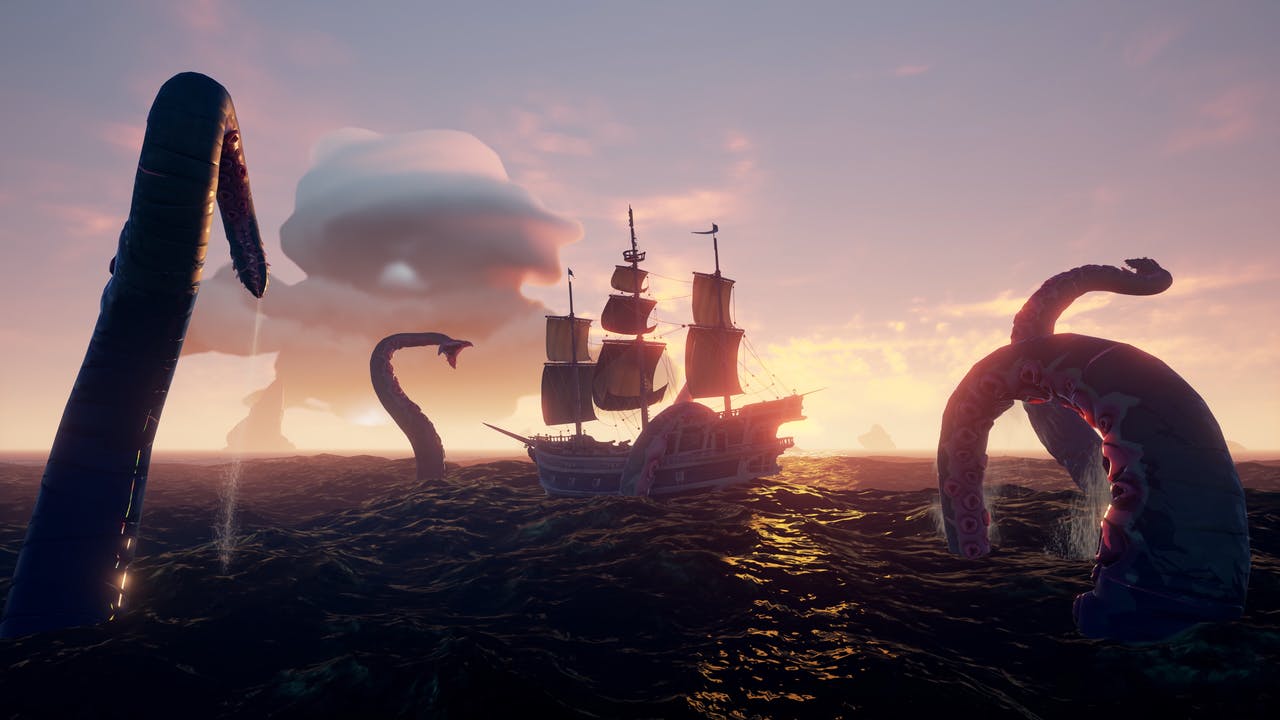 Credit: Xbox Wire
Although they're not on Steam, these two pirate-themed games are certainly worth a mention in our list of top pirate games:
Sea of Thieves
Released in March 2018, Sea of Thieves had over two million players in the first month, 283,000 of which were PC gamers. Players embark on quests, collect loot and engage in combat with other players - and there's also the option to lock a fellow crew member below deck if they aren't pulling their weight.
For what the game lacks in in-game content, it makes up for with fun first-person adventures with friends and fellow players.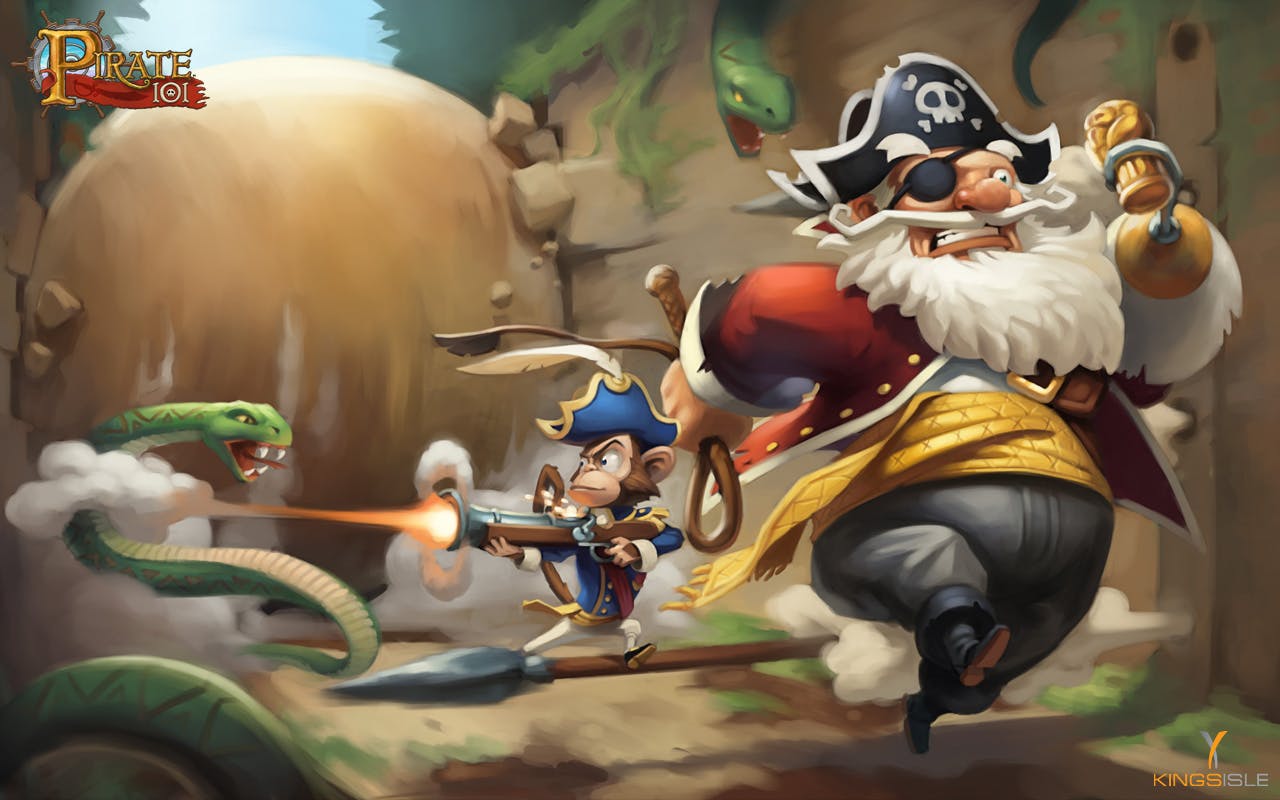 Pirate101
MMORPG Pirate101 is set in the fictional universe of the Spiral, divided into several worlds. Launching six years ago, the game features turn-based combat system and allows players to complete quests, sail ships, befriend companions and battle enemies.
Parents also love this game, we assume, because of its strict online safety features compared to other popular MMOs.
---
---
Share this post