Lose yourself in futuristic worlds solving many, many puzzles with these games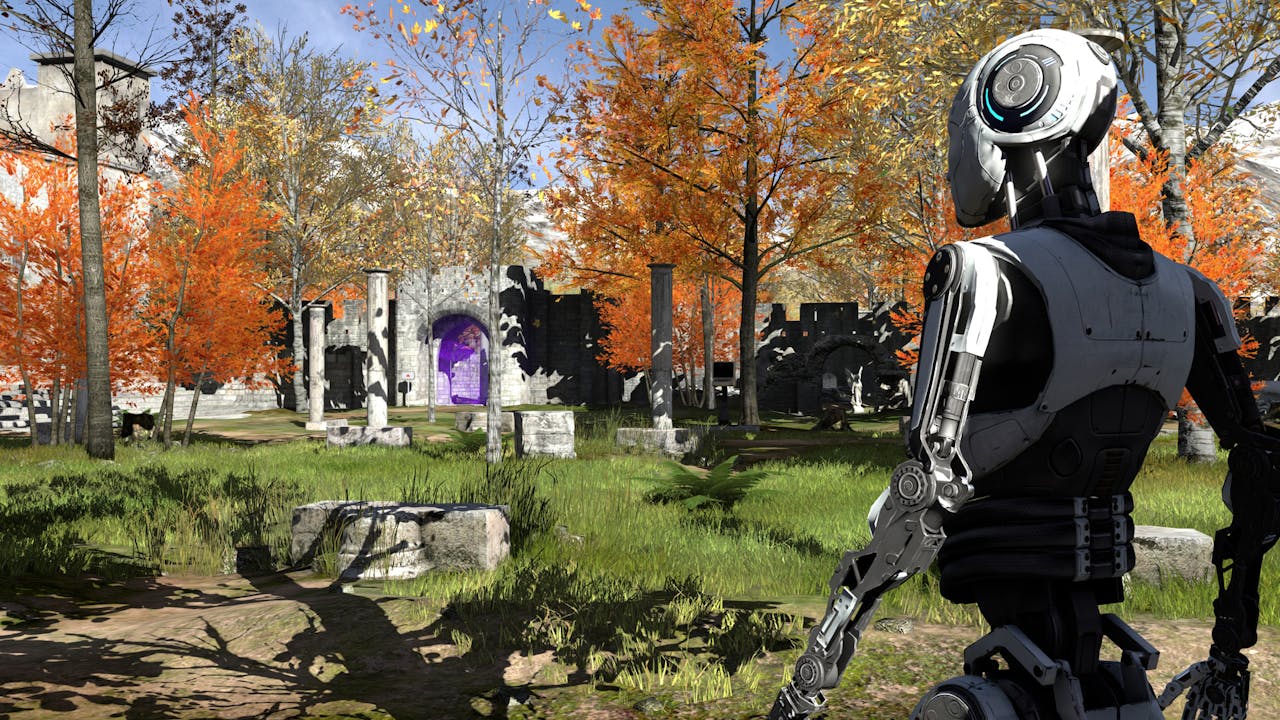 Filament is a laid back, story-rich and fully narrated puzzle game centred around solving sets of cable-based puzzles whilst exploring an abandoned spaceship.
Finding a good puzzle to solve can be so rewarding and has a variety of benefits for our well-being.
Studies have shown that those of you who like to solve puzzles in games, and other forms of entertainment, can improve you memory and gain better problem-solving skills, as well as lowering stress levels and improving your mood. There are lots of puzzle-based games out there to enjoy, and many have a futuristic vibe about them - allowing us to venture in weird and wonderful environments to crack some codes, unlock doors and solve those trickt riddles.
Here, we've rounded up some top sci-fi puzzle Steam PC games that you should check out.
Portal 2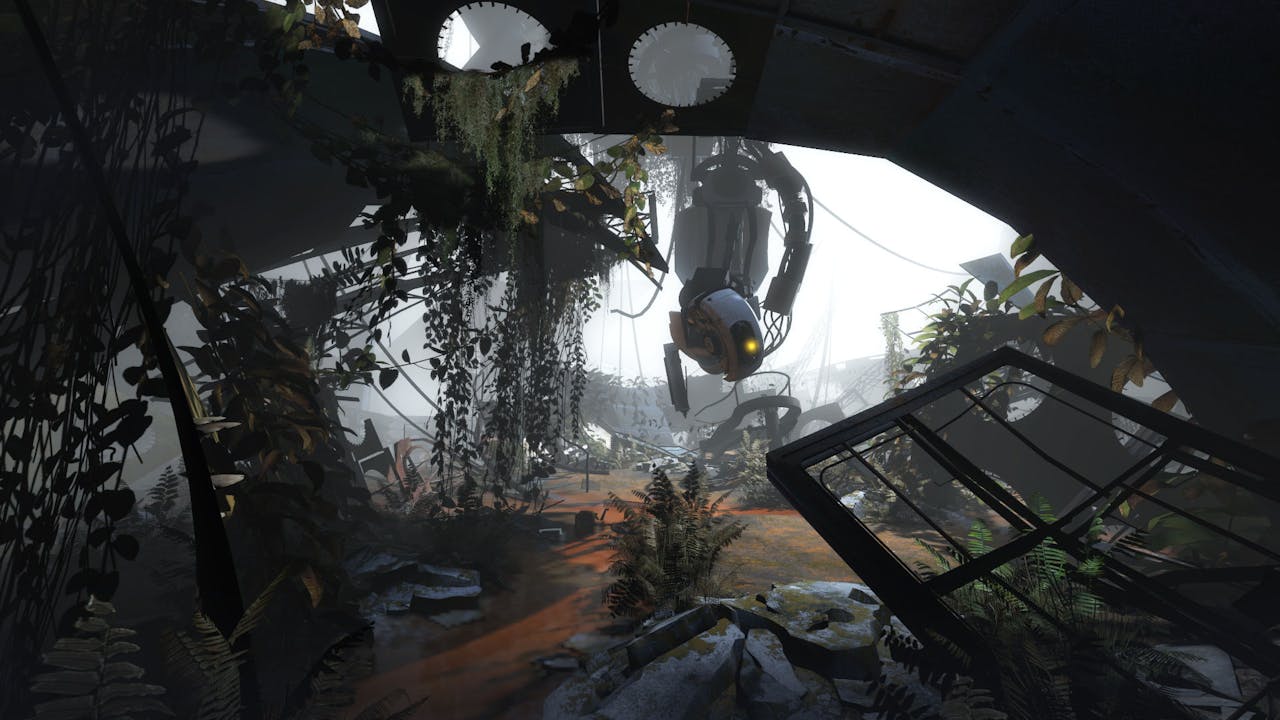 Rated 'Overwhelmingly Positive' on Steam, Portal 2 takes the award-winning formula of innovative gameplay, story, and music from the original Portal game and adds advanced physics and co-op gameplay.
Portal 2 introduces a cast of dynamic new characters, a host of fresh puzzle elements, and a much larger set of devious test chambers. You'll explore never-before-seen areas of the Aperture Science Labs and be reunited with GLaDOS, the occasionally murderous computer companion who guided you through Portal 1.
The two-player cooperative mode features its own entirely separate campaign with a unique story, test chambers and two new playable characters. This mode forces you to reconsider everything you thought you knew about portals.
Success will come from not only acting cooperatively, but also thinking cooperatively!
The Talos Principle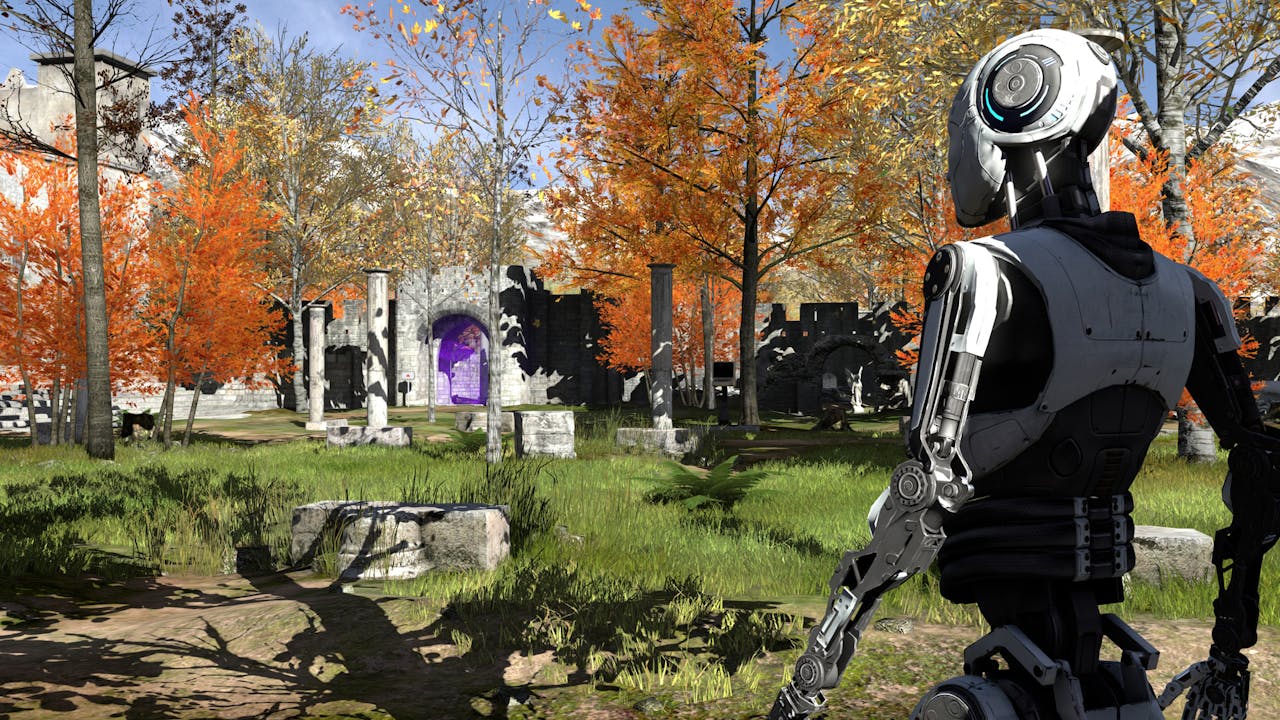 For those venturing into The Talos Principle, you'll choose your own path through the game's non-linear world, solving puzzles your way. Overcome more than 120 immersive puzzles in a stunning world where you'll need to divert drones, manipulate laser beams and even replicate time to prove your worth - or to find a way out.
Explore a story about humanity, technology and civilization. Uncover clues, devise theories, and make up your own mind!
Filament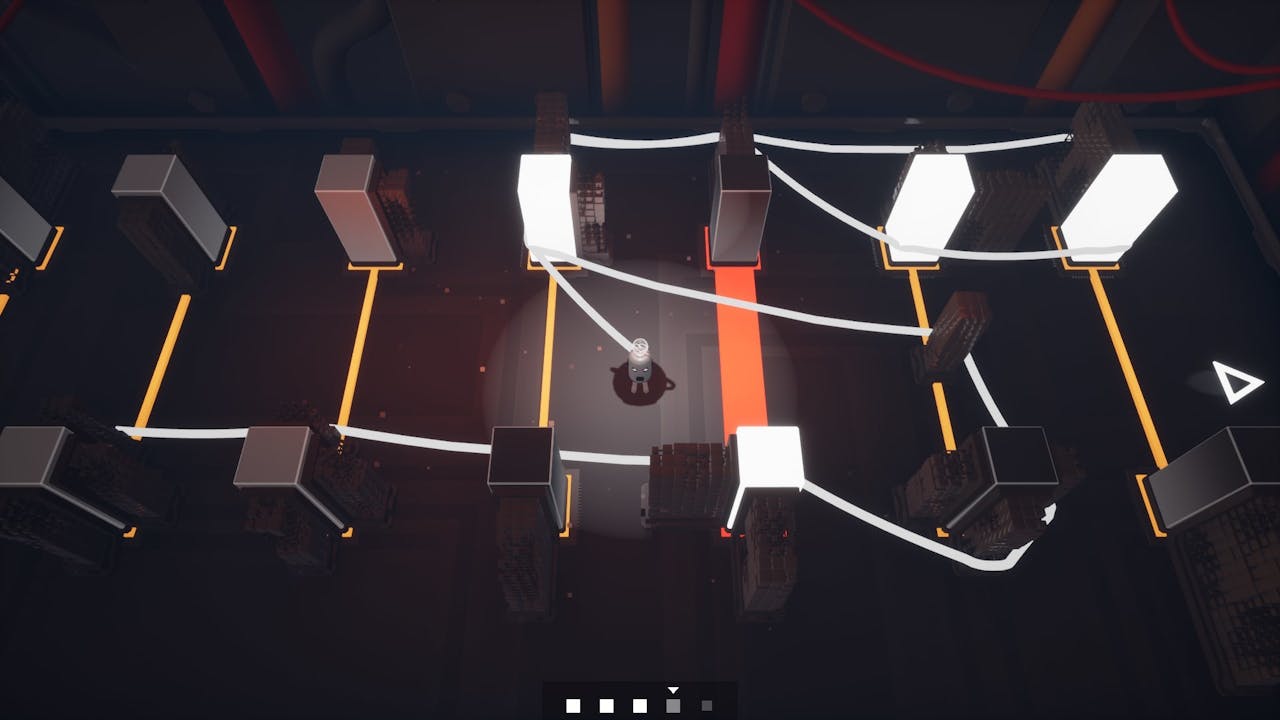 A single-player game with complex yet ultra-addictive puzzles, Filament challenges you to board the Alabaster, and then challenges you to leave!
You'll need to search for crew logs, messages and records, as well as personal items and knick-knacks found around the ship, on your quest to find out what has happened aboard this mysterious ship. Learn who the crew were, and maybe in doing so, find out why they left.
Freely explore the ship, solving over 300 challenging and varied puzzles. Approach them at your leisure, in (almost) any order you like.
The Turing Test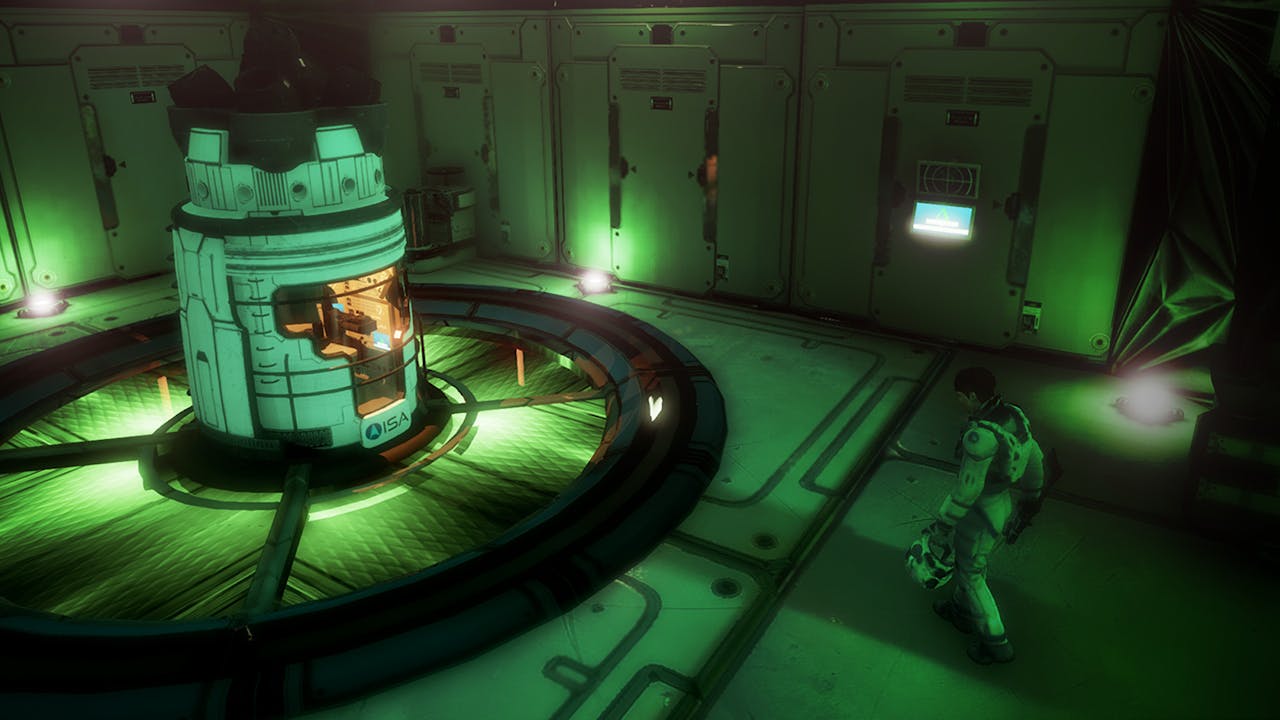 Set on Jupiter's moon, Europa, The Turing Test is a first-person puzzle game that sees you take on the role of a International Space Agency (ISA) engineer, sent to discover the cause behind the disappearance of the ground crew stationed there. Harness the ability to transfer power between machines using your 'Energy Manipulation Tool' providing a unique twist on gameplay mechanics and puzzle logic.
You'll also need to learn the significance of player control as you switch between multiple perspectives to solve The Turing Test's most challenging puzzles. Discover a story with multiple layers of depth and conspiracy; challenging concepts of human morality and giving freedom to players to form theories about the fate of ISA's crew members!
Nauticrawl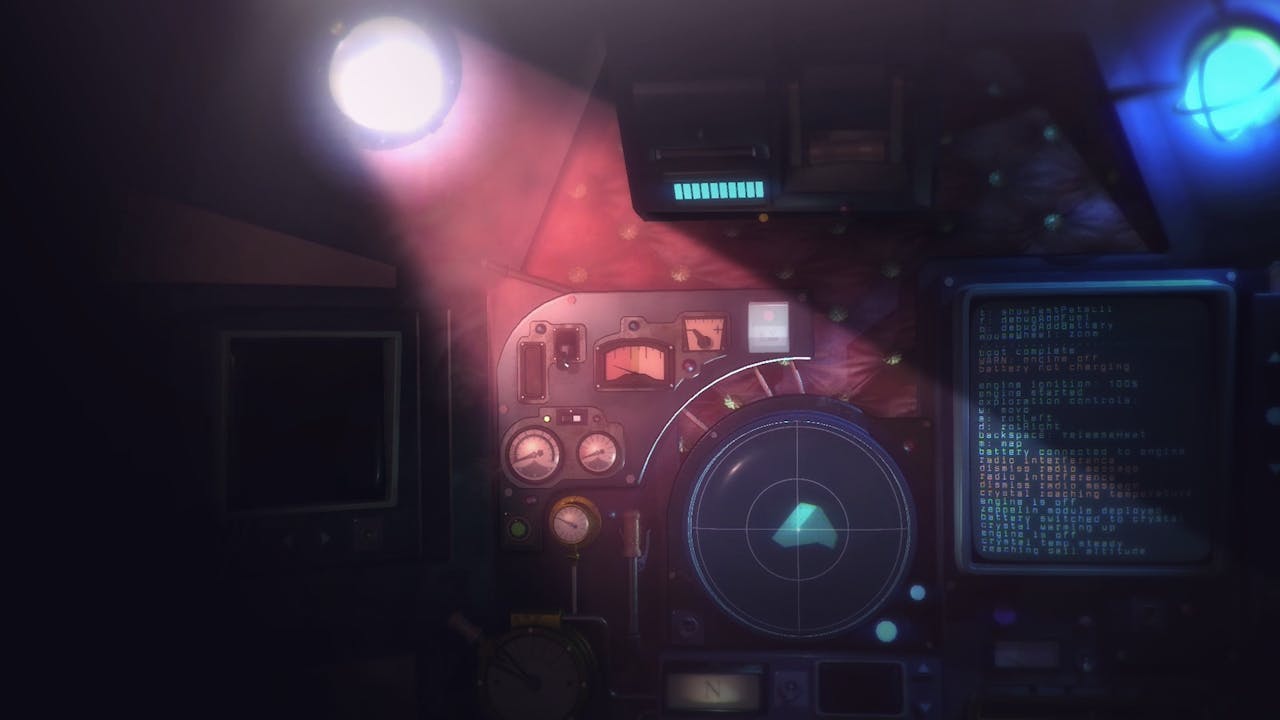 In Nauticrawl, your only way to escape a hostile planet is in a stolen, enigmatic machine. You'll have to Pull levers, hack devices, and puzzle out how to pilot the 'Nauticrawl' transportation - it's only supposed to be piloted by ruling elites, so your only hope of survival could also be your demise!
This challenging puzzle game unfolds through turn-based exploration, as you puzzle out how everything fits together. Begin each run anew, but bring with you what you've learned along the way.
Get your officially licensed Filament and Filament Marmalade Edition Steam PC keys from Fanatical now!
---
---
Share this post