Mods, mayhem with friends and endless possibilities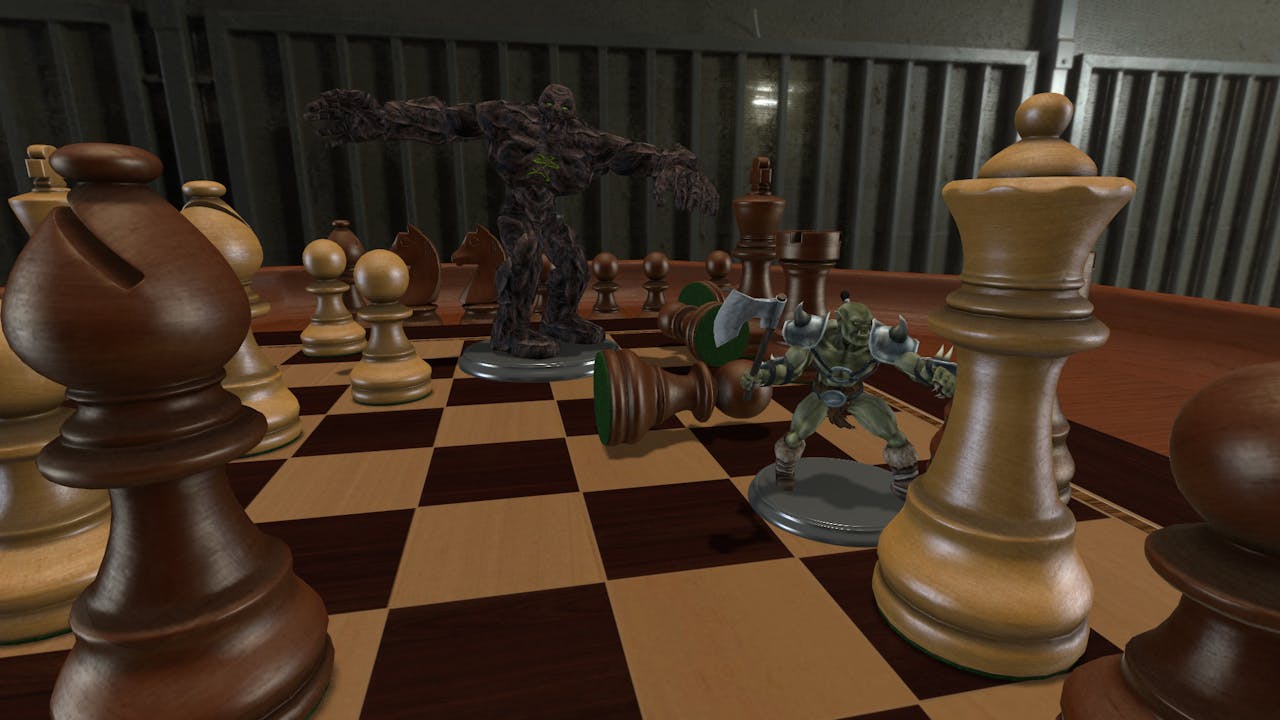 The art of table tops is here for all to see in Tabletop Simulator, an epic game that was built for Saturday nights.
A lot has changed in the world today. To limit the spread of COVID-19, the World Health Organization has started the #HealthyAtHome campaign to further encourage folks to stay at home and not go out.
Among their recommendations are making "time for doing things you enjoy" - what's more fun than a game?
You can rejuvenate those board game nights of old in these modern times of social distancing with Tabletop Simulator. Play a melange of your tabletop favorites in the safety and comfort of your own home with this fun-filled casual sim. If you really want to get into the feel of playing a tabletop game, Tabletop Simulator even has VR Support for the HTC Vive, Oculus Rift, and the Valve Index.
There also a ton of mods that make Tabletop Simulator virtually endless when it comes to gaming possibilities, and below we've highlighted some of the top ones to try out - as well as some of the many reasons why you should pick up the game if you haven't already!
Top mods from the community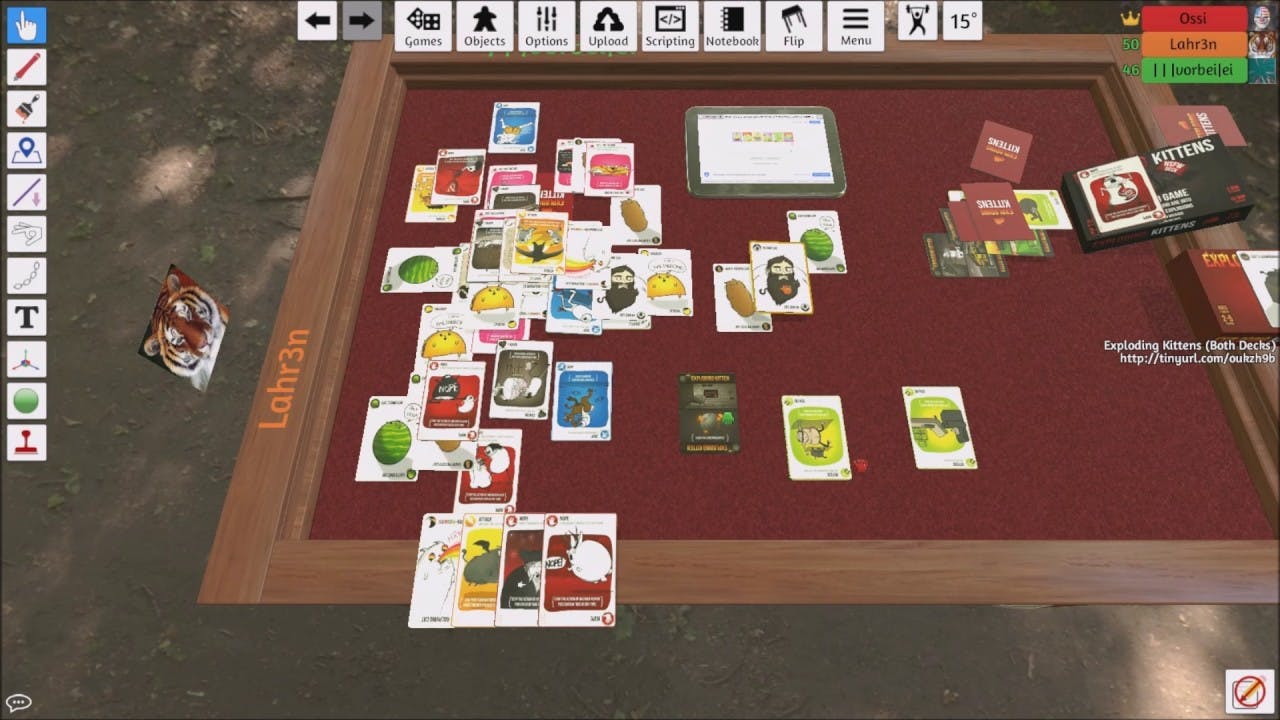 Once you have a copy of Tabletop Simulator, you'll want to head over to its Steam Workshop page to check out the bountiful selection available. You can either do this from your Steam Library or from within the game itself.
Search for whatever game you're in the mood for from the thousands of mods available!
There are some really quirky mods for Tabletop Simulator. Whether it's 'Cones of Dunshire' from Parks & Recreation or even a Vaping simulator for those who like to use animated plumes of smoke puff across the screen. Getting the goofy ones out of the way, here are some fun mods available for Tabletop Simulator appropriate for those who want something slick to play that doesn't come with a 1,000 page rulebook:
LOVE LETTER: This simple game for 1-4 players kind of a various on Go Fish with a medieval theme. There are also versions based on The Hobbit and Batman (?!?).
HERO QUEST - MASTER EDITION: This is a fun take on a board game that is a simplified version of Dungeons & Dragons meets Gauntlet for 1-4 players. Play as a Barbarian, Dwarf, Elf, or Wizard as you venture through dozens of maps through a handful of campaigns.
TICKET TO RIDE - EUROPE: A solid take on a classic board game that even kids can get into. Requires at least 4 players. Don't let its simple looks fool you. Fun even if you aren't a trainoholic.
TRIVIAL PURSUIT: Who doesn't love a good round of trivia with 2-4 players? This take on the classic features Lord of the Rings and Doctor Who cards.
BOSS MONSTER COLLECTION: A spiffy card game for 2-4 players focused on building and adventurer your heroes through a dungeon full of monsters and power-ups inspired by your favorite retro 8- and 16-bit video games of yore.
BATTLESHIP: A 2-player game where guessing and logic help you defeat your opponent's naval ships. Also the basis for a rubbish Liam Neeson movie.
CLUE: Known as Cluedo outside the US, Clue is a murder mystery board game for 2-4 players with some fun characters you can play as (I'm a Professor Plum man myself). If you like Agatha Christie or the recent Knives Out movie, you'll get a kick out of this one.
FACT OR CRAP: A rapid-fire game for 2-4 people where all you have to do is correctly state whether a nugget of trivia is fact or crap.
EXPLODING KITTENS: This unique card game for 2-5 people has you trying to avoid the dangerous titular Exploding Kitten card from getting in your deck. Humorous artwork make this even funnier than you might think from this game's absurd title.
CARDS AGAINST HUMANITY: A naughty little game for 2-4 people where you come up with comedic ways to finish filthy scenarios. Please don't play this with your parents unless you want to know things you'd rather not.
Have your friends join the fun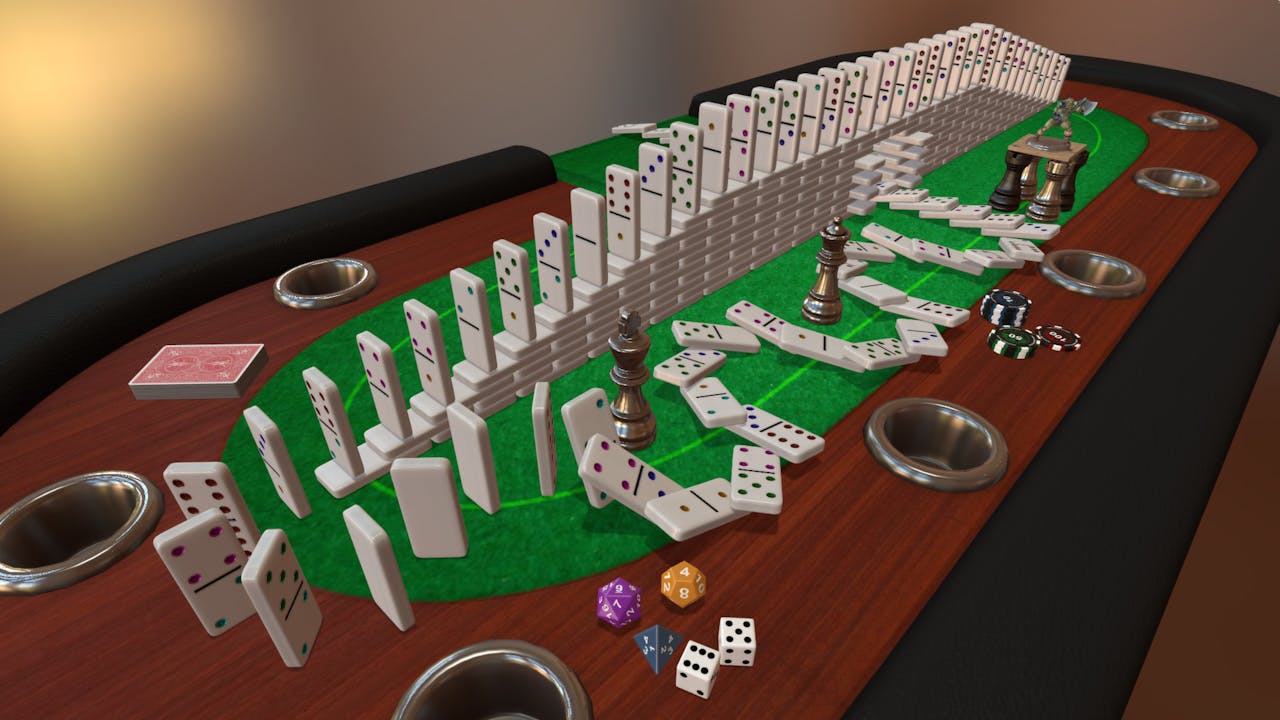 A board game is typically meant for more than one player, so get a gaggle of friends into the fun with a Tabletop Simulator 4-Pack. It's important to note the person who buys it should not already have a copy of the base game.
If that's the case, buy the 4-pack and share the 3 gift keys with your friends. Each player will need their own Steam account.
It's worth noting that you cannot do cross-region trading with this system, so please make sure your ducks are all in a row before picking up this 4-pack. Once you've got it, you can play 15 base games with your friends to start.
All your base games are belong to us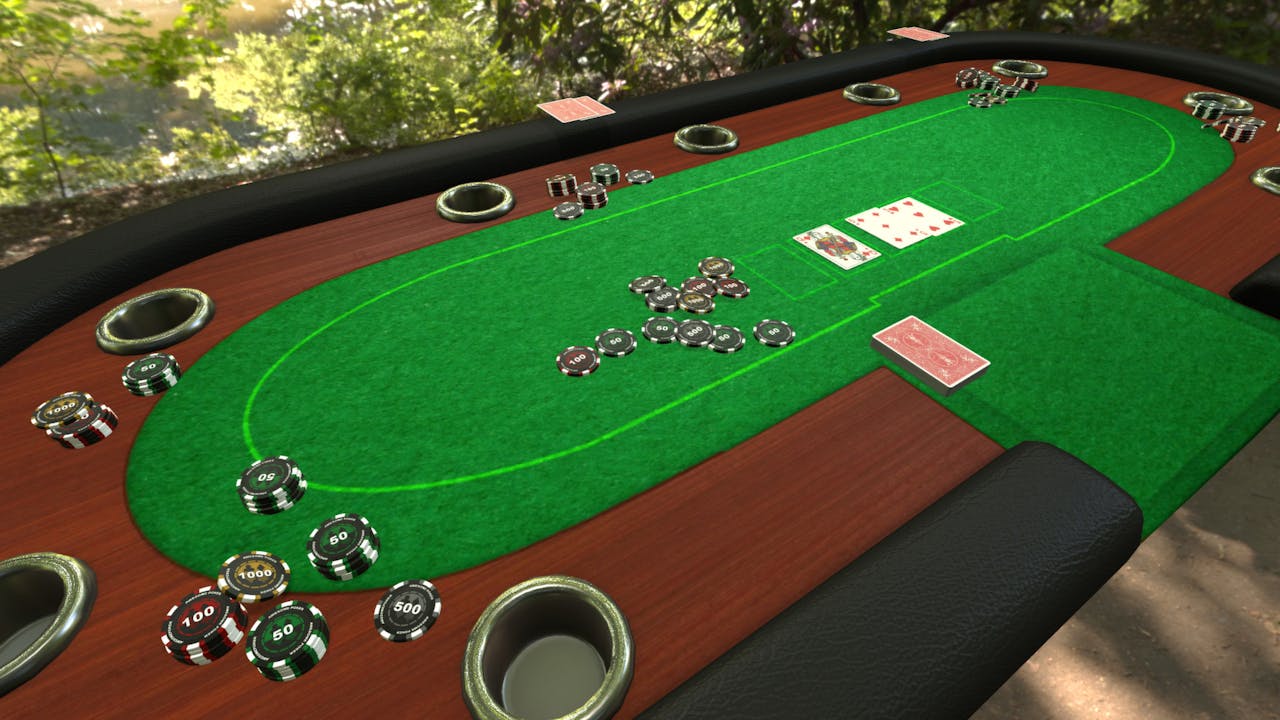 Before you even dig into the free mods or even dozens of paid DLC available for Tabletop Simulator, the 15 base games included will keep you busy for oodles and oodles of evenings. Playable on both Mac and PC, Tabletop Simulator's included games feature such favorites as Poker, Chess, Checkers, Go, Mahjong, and more!
The inclusion of these classic base games is a masterstroke. You can get started playing a game right away with people online where you don't have to learn the rules.
These are games everybody knows, and Tabletop Simulator flat out comes with them. Sweet!
The greatest adventure is here... if you're bold!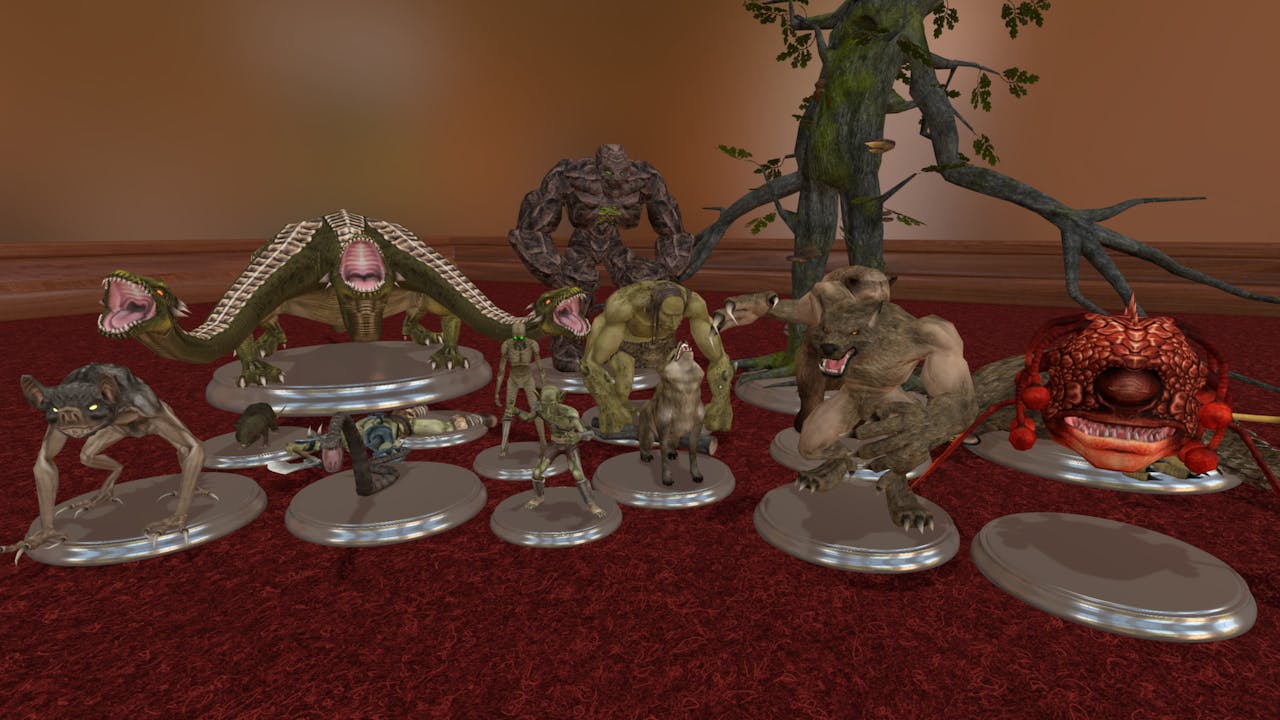 OK, OK, so you've had your fun dipping your toe in the water with Checkers or Chess in the wide world of Tabletop Simulator. What if I told you one could play such rich tabletop RPGs favorites like Dungeons & Dragons or Warhammer 40K through Tabletop Simulator. Well, with user-created scenarios made with the included RPG Kit, you can.
Although not quite the same as setting face to face with your friends, as MagikarpUsedFly says on his YouTube channel, "it's pretty goddamned close!"
It's also a good way to learn if you want to give it a spin. Same thing goes for Dungeons & Dragons. The amount of mods for Tabletop Simulator you can get is bananas; most are free, but a few are paid DLC.
Can't stop, won't stop when you tabletop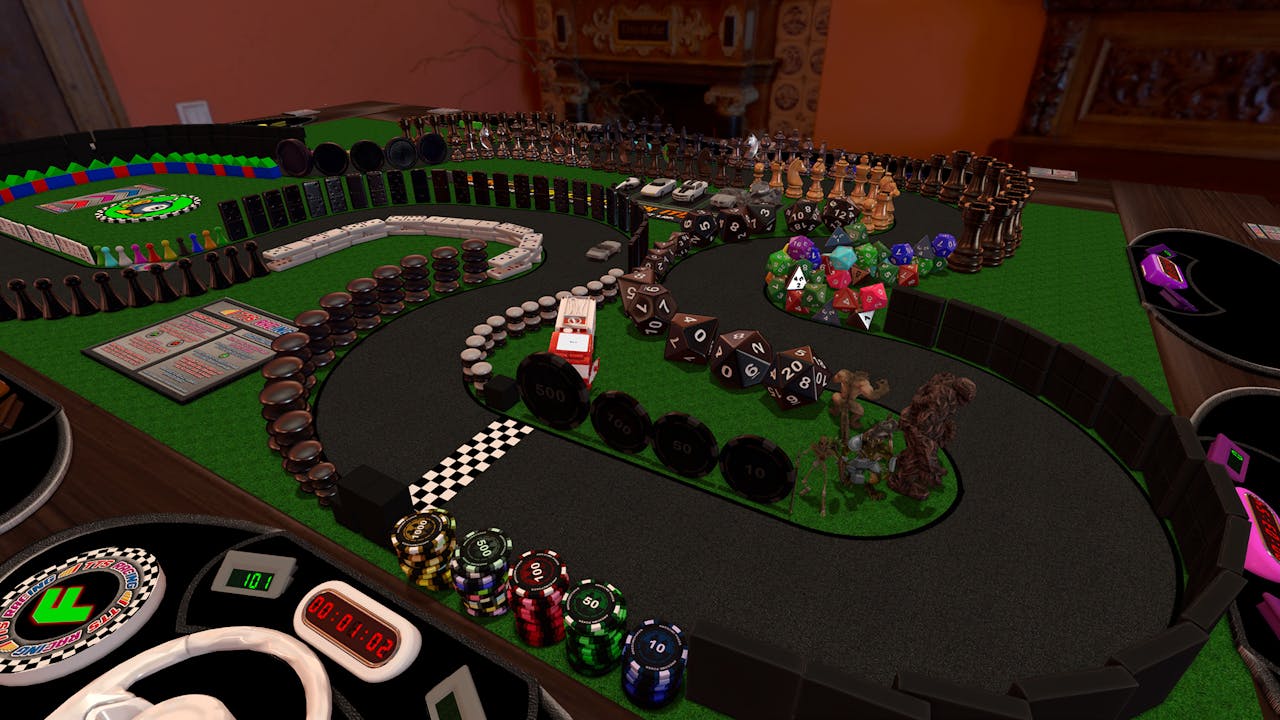 Tabletop Simulator is one of the most compelling games out there thanks to its thriving mod community. There's no time like the government mandated stay at home present to get a copy of Tabletop Simulator.
We offer officially licensed Steam PC keys for both the single license and 4-Pack versions of Tabletop Simulator. Personally, we recommend the 4-Pack because it's always more fun to play with friends, you know.
-
Article by Mat Bradley-Tschirgi
---
---
Share this post