A look at games that are 'fangs-favorite' with players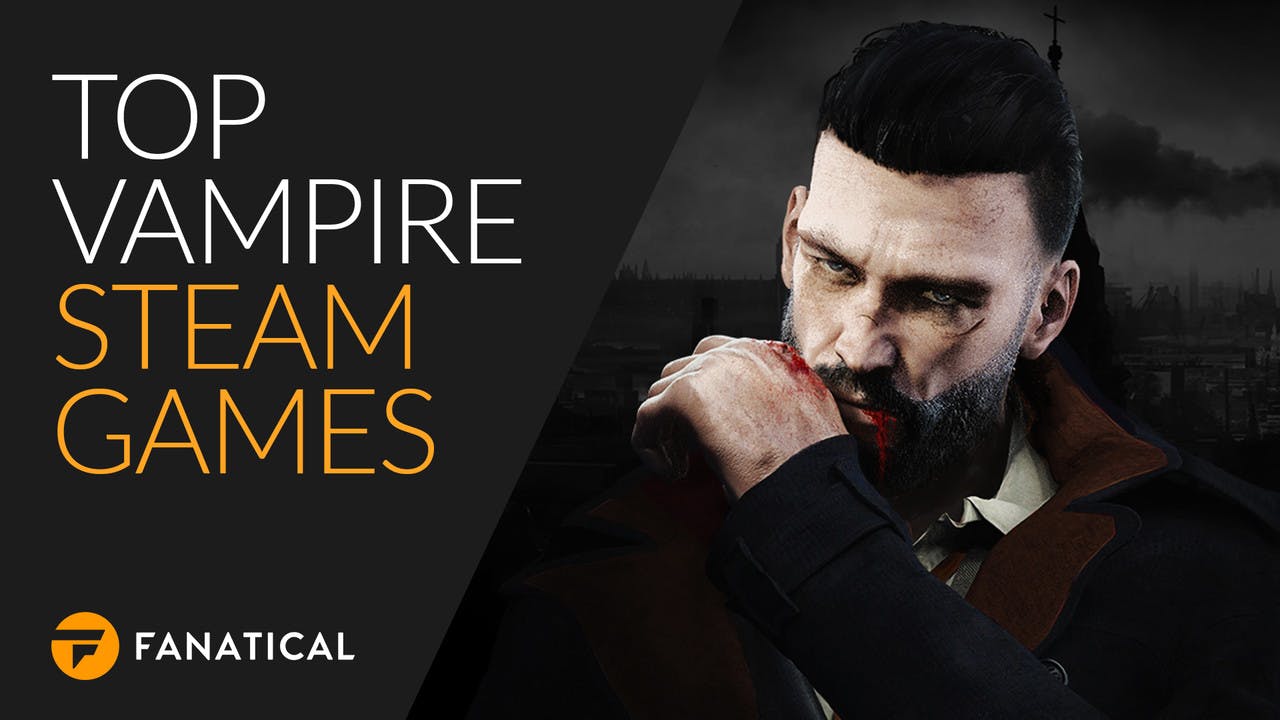 Dracula and his dreaded undead minions have risen from their coffins and murky graves for many a century, preying on the living in search of blood and increasing their armies with unlucky victims. The fictional 'Prince of Darkness' has inspired many movies, TV shows and video games over the years - whether it's the man-vamp himself or characters with similar blood-sucking characteristics.
We've rounded up some of the top vampire Steam games which have received predominantly positive reviews on Steam, as well as one which we're quite excited about when it launches next month.
So, here are some of the top vampire games to sink your teeth into.
The Incredible Adventures of Van Helsing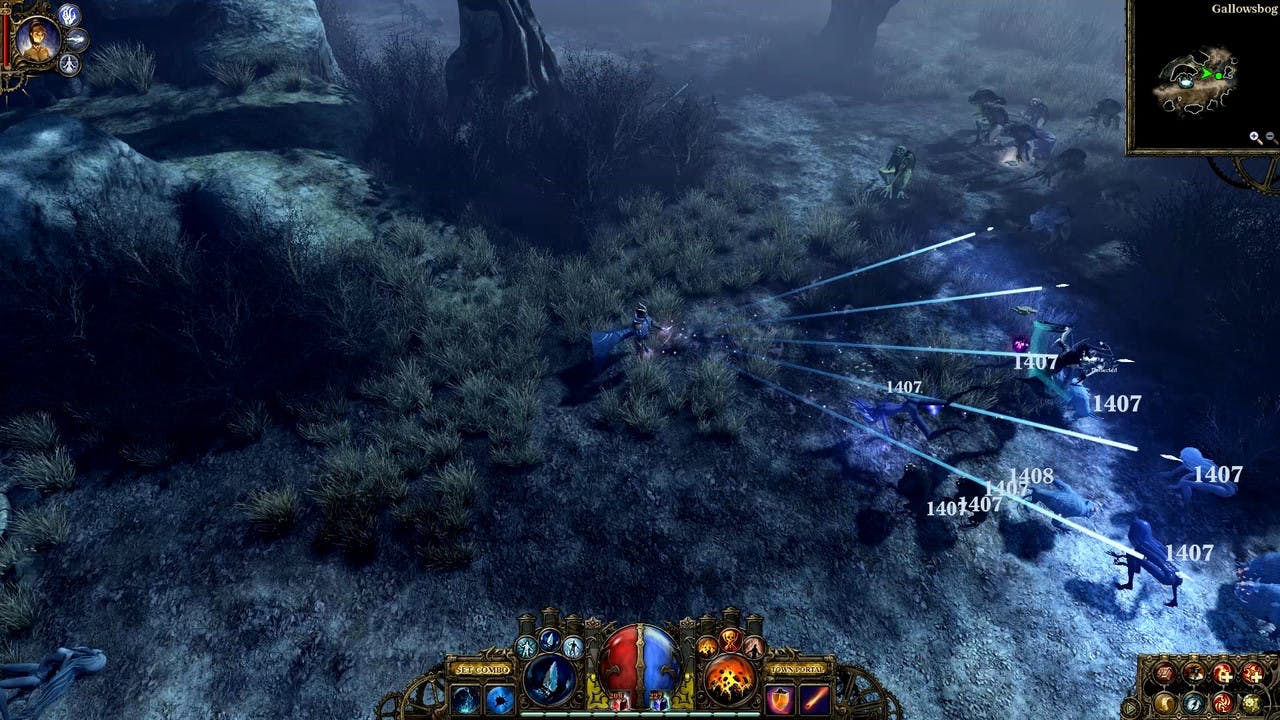 A deadly adventure awaits as you explore the savage wilderness in the mountains and the soot-stained brick districts of a grim metropolis in action RPG The Incredible Adventures of Van Helsing. Taking on the role of the monster-hunter extraordinaire, players will venture through the gothic-noir world of Borgovia, where mad science threatens the fragile peace between monster and mortal.
Fight fierce battles against supernatural foes with diverse skills and abilities, as well as modifying your skills on the spot with a unique power-up system. You can also customize your character through a detailed level-up system where you decide which skills and abilities you'll need for the hunt.
Overall Steam rating - Very Positive
Nosferatu: The Wrath of Malachi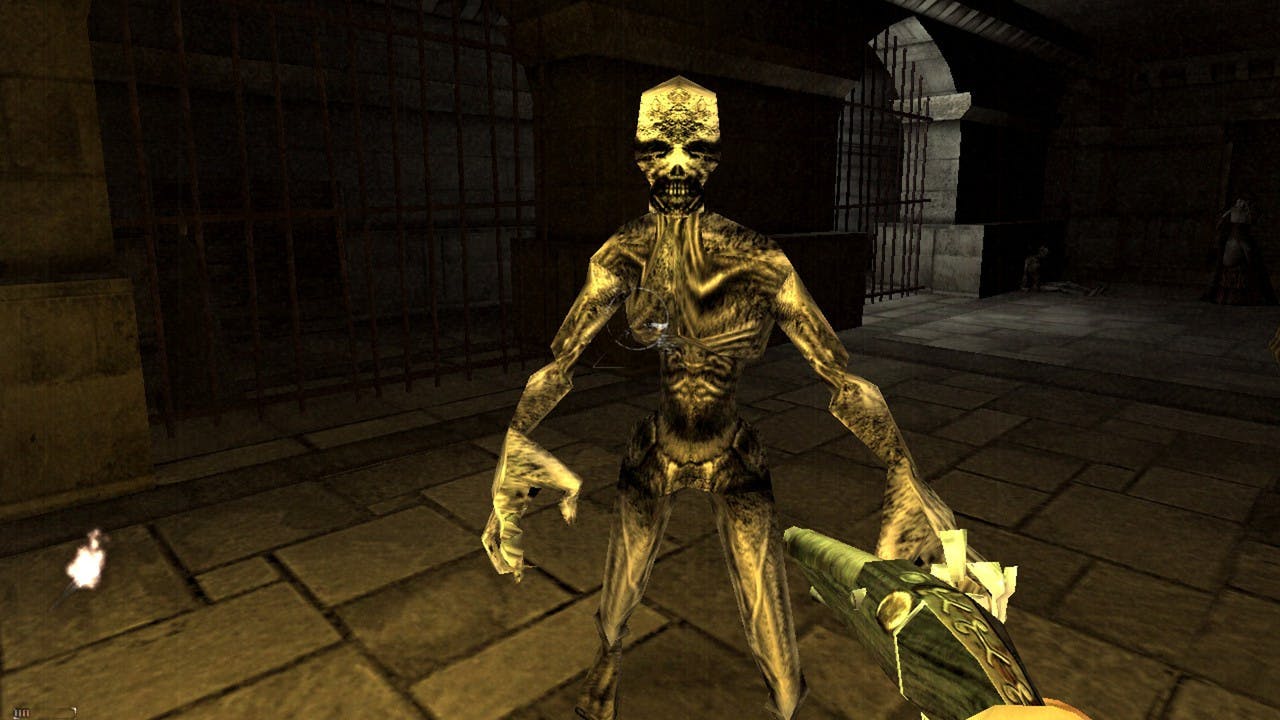 The highly intense FPS survival horror Nosferatu: The Wrath of Malachi sees players battling creatures of the night in an attempt to escape from castle Malachi. The massive gothic castle with hundreds of rooms awaits your arrival, with enemies appearing in 'shock style' from everywhere.
Players will use classic vampire slayer weaponry like holy water, crucifixes, and wooden stakes or old-fashioned firearms like flintlock guns and muskets - and some vampires can only be slain with specific weapons, which challenges the player's weapon tactics.
Overall Steam rating - Very Positive
Dracula: Love Kills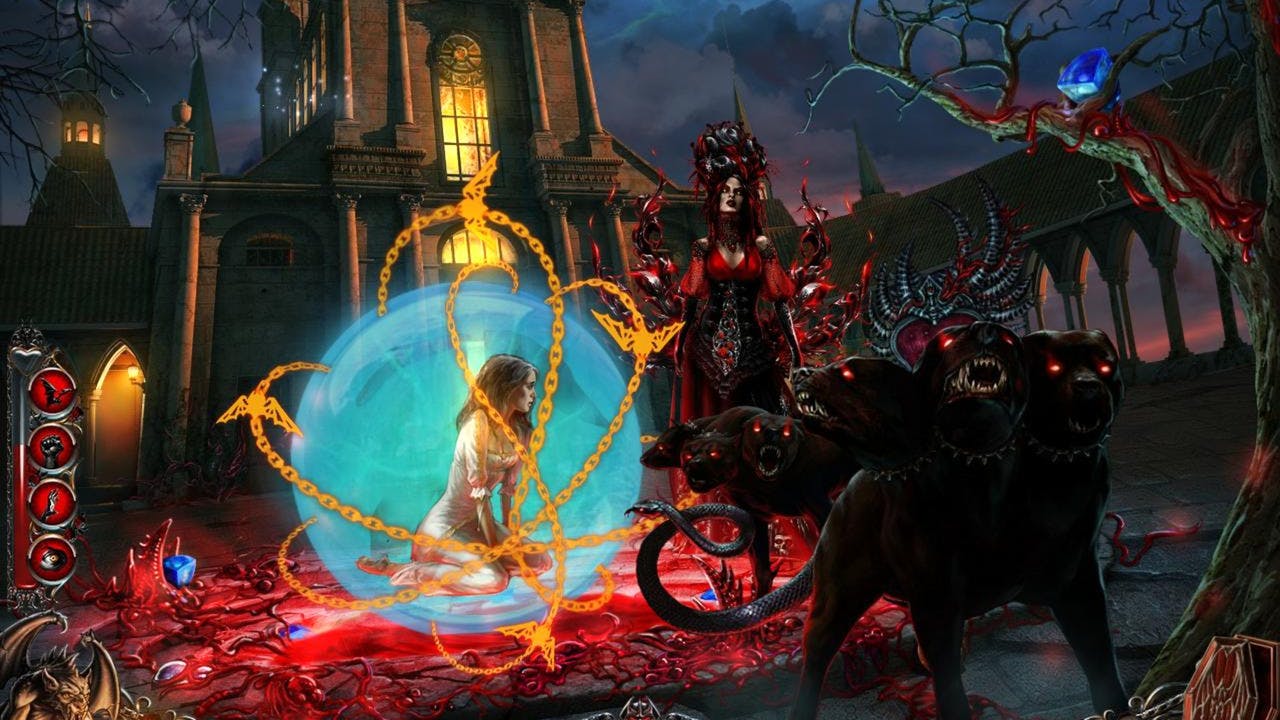 So, Dracula actually plays a 'hero' role in Dracula: Love Kills. The Prince of Darkness and his long-serving nemesis Van Helsing are forced to create an alliance when the Queen of Vampires emerges from the ashes of history, seeking to destroy the world of humans and rule over its ruins.
The adventure puzzle game takes players down a very different path to that of most horror games involving blood suckers, using fewer 3D animations for a more retro click and point experience.
With over 40 locations to explore and multiple challenging puzzles, there's plenty to discover.
Overall Steam rating - Very Positive
Vampire Legends: The True Story of Kisilova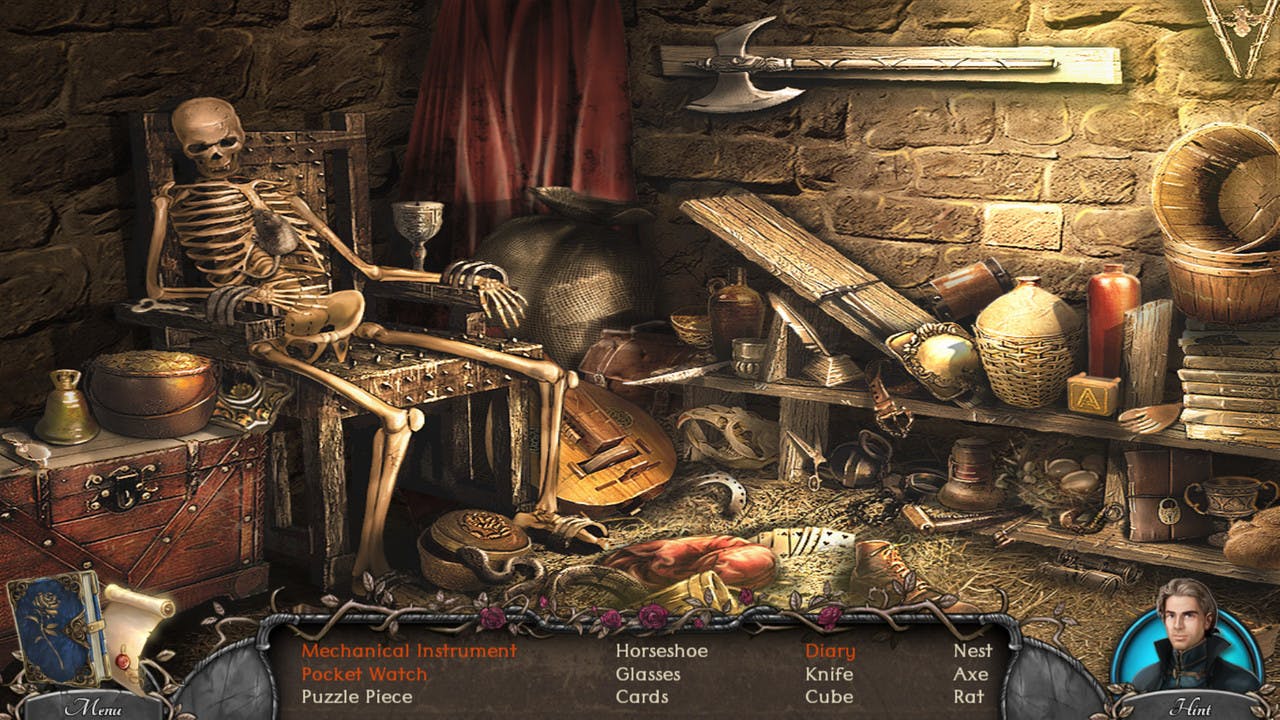 Travel back to 18th century Europe, 50 years on from the great plague of Habsburg, and uncover the mysteries of the first documented case of vampirism in Vampire Legends: The True Story of Kisilova.
This point and click adventure sees players travel through 62 hand-painted areas depicting remote lands, with an additional six challenging mini-games and 21 scenes with hidden objects.
Question the witnesses, explore every nook and cranny in the town and solve many puzzles as you discover who the mystery hooded figure really is.
Overall Steam rating - Very Positive
Castlevania: Lords of Shadow 2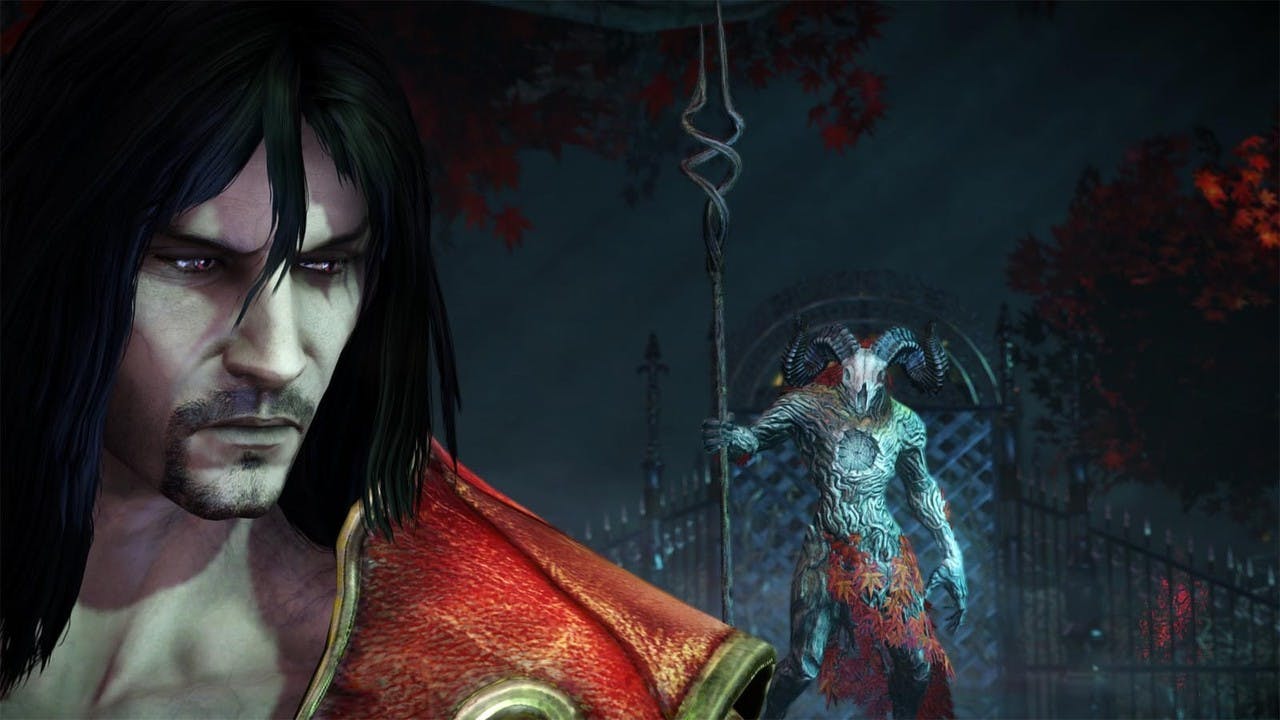 The Castlevania series was born in 1986 on the NES, and since then the games have become more vast and more graphically enhanced as technology has evolved. The latest in the long-running franchise is hack 'n slash action-adventure Castlevania: Lords of Shadow 2 - in which players take up the role of Gabriel Belmont, who has now become the infamous Dracula after the events of Lords of Shadow and Mirror of Fate.
Awoken after centuries of slumber, weakened and yearning for release from his immortal bonds, Dracula must reclaim his powers and make a pact with Death, to defeat Satan and gain eternal rest. Blood is everything as Dracula faces both his nemesis and his descendant's unyielding quest for revenge, in this final, dramatic battle between good and evil.
Overall Steam rating - Very Positive
BloodLust Shadowhunter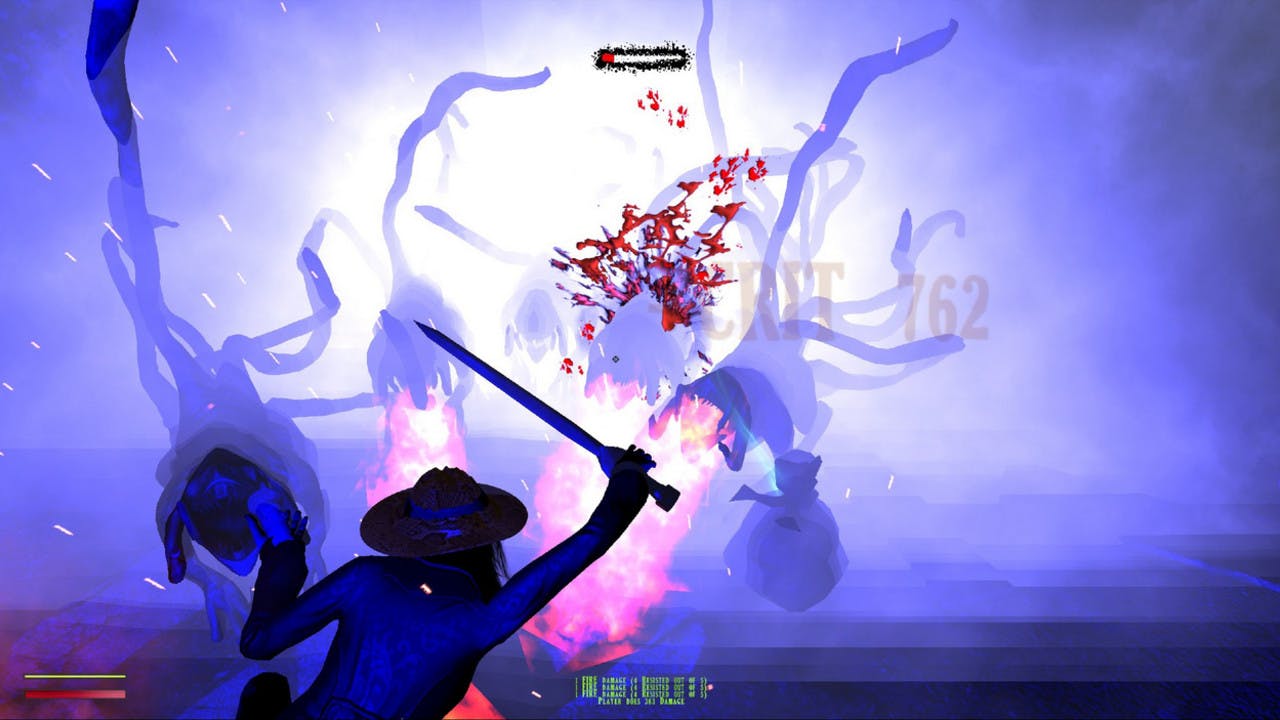 Dungeon-crawling, action RPG BloodLust Shadowhunter allows players to explore extremely deep dungeons, passages, asylum basements, tunnels, sewers, and caves in search of secrets, traps, and rare loot - all while battling various enemies and creatures in order to uncover the truth behind a dark society.
Sire Others with your "Embrace" to build your family of minions, and increase Vampire disciplines, skills, talents and attributes to become a stronger warrior. Hidden from light, this Dark City is yours to uncover and explore however you desire.
Hide in the shadows, while traveling underground or interact with factions directly under their noses using the art of the embrace, seduction and persuasion to mask where your true loyalty lies.
Overall Steam rating - Very Positive
Legacy of Kain: Defiance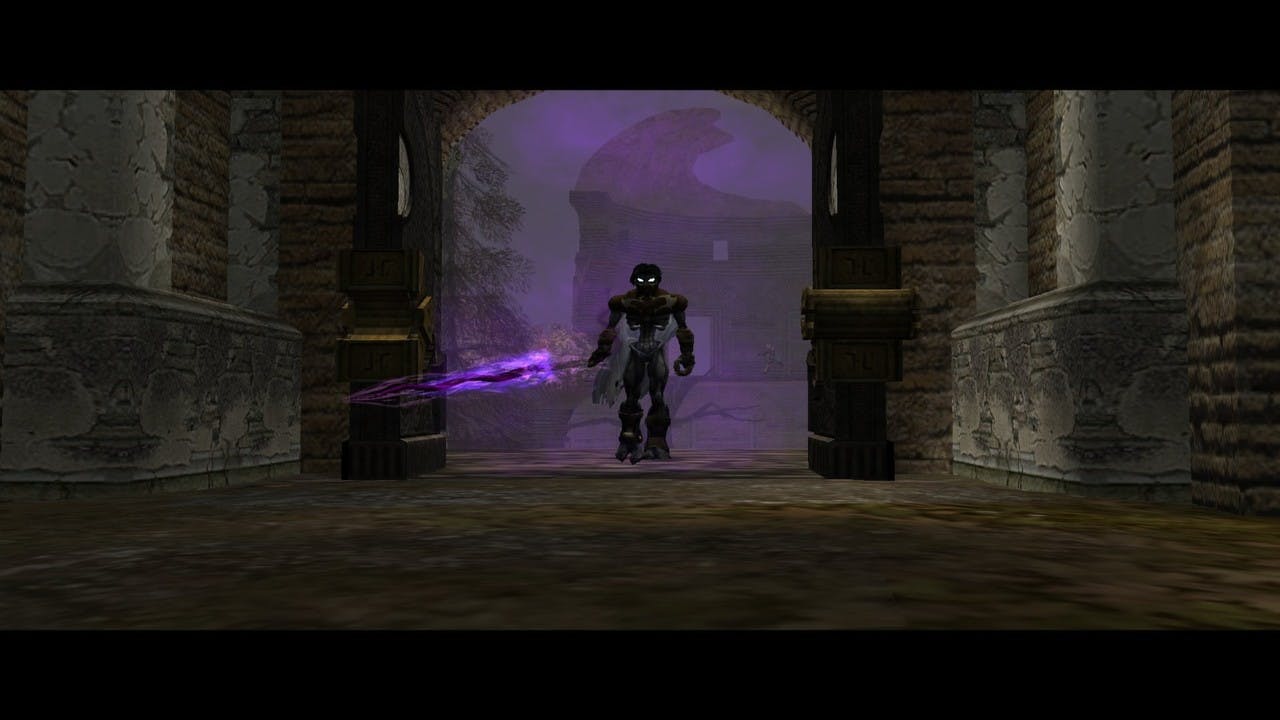 We've highlighted Legacy of Kain: Defiance - the fifth game in the franchise - as one of our top picks for its nostalgic action adventure gameplay that hooked us in the early 2000s. You control of two powerful and highly evolved vampires, Kain - an all-powerful demigod - and Raziel, a demonic angel of death.
Each equipped with a legendary sword, Kain & Raziel must battle through a world loaded with conflict and intrigue as they attempt to unravel their destinies and defeat the dark forces that seek to condemn their world to eternal damnation.
Overall Steam rating - Very Positive
Bloodrayne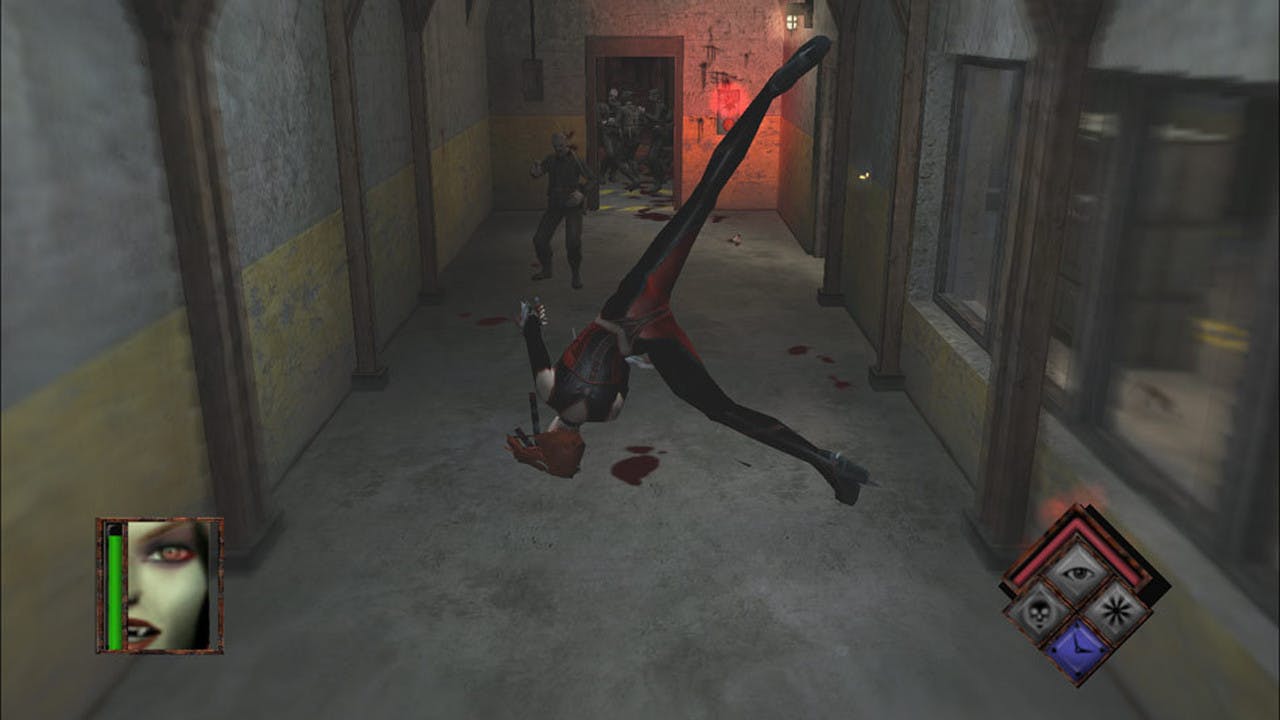 Looks like the World Wars had a secret battle going on if Bloodrayne is anything to go by. The action TPS follows the adventures of Agent BloodRayne, a killing machine for The Brimstone Society - a top secret fraternity that hunts down and destroys supernatural threats.
Protagonist Rayne must face the elite Nazi army and prevent them from releasing horrific creatures in their quest for the artifacts. Starring the seductive, super-lethal, supernatural heroine, this original action horror game unleashed the red headed dhampir on the world.
Overall Steam rating - Mostly Positive
Vampire: The Masquerade - Bloodlines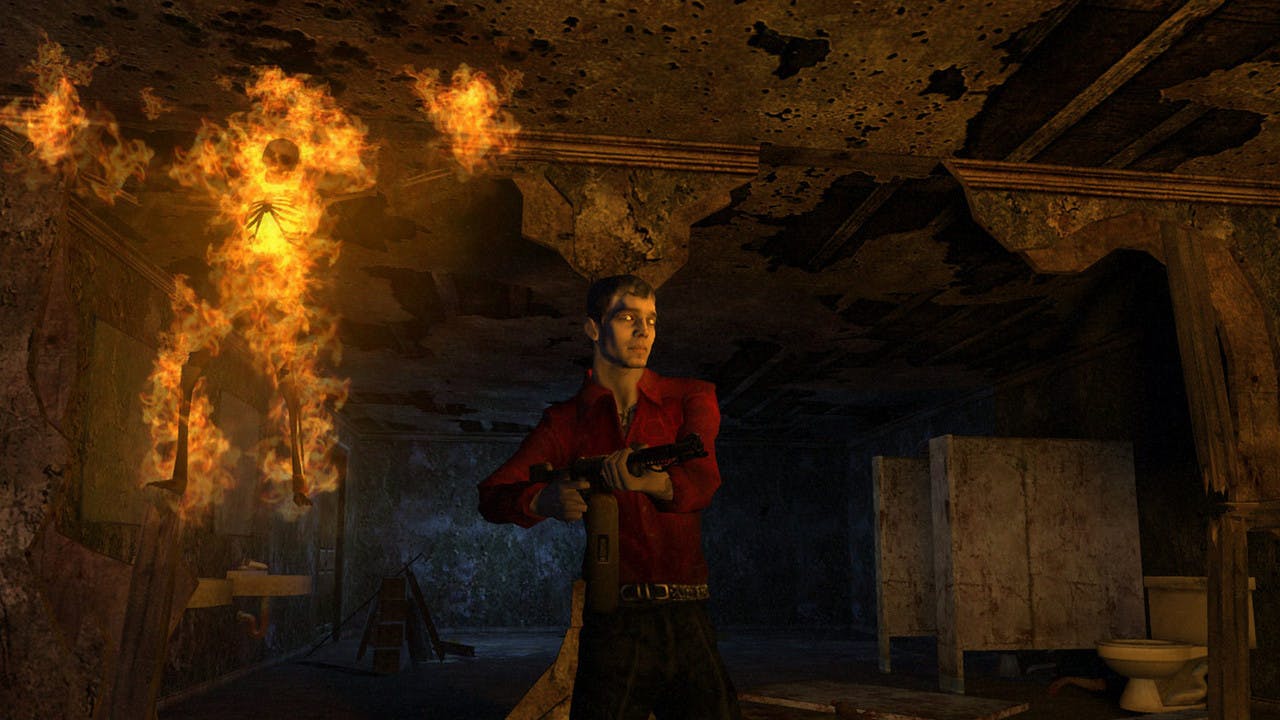 In its prime, Vampire: The Masquerade - Bloodlines delivered a new type of RPG experience, with traditional RPG elements, graphical richness, immediacy and brutal FPS combat. Players will develop their character's powers, interact with other characters and embark on story-driven quests as they battle mortals and other vampires with an incredible array of vampire powers and weapons.
Player reviews stated that Bloodlines had one of the best facial animations for its time, which is pretty neat considering not a lot of developers make such an effort with character facial expressions.
Overall Steam rating - Very Positive
Vampire in the Sands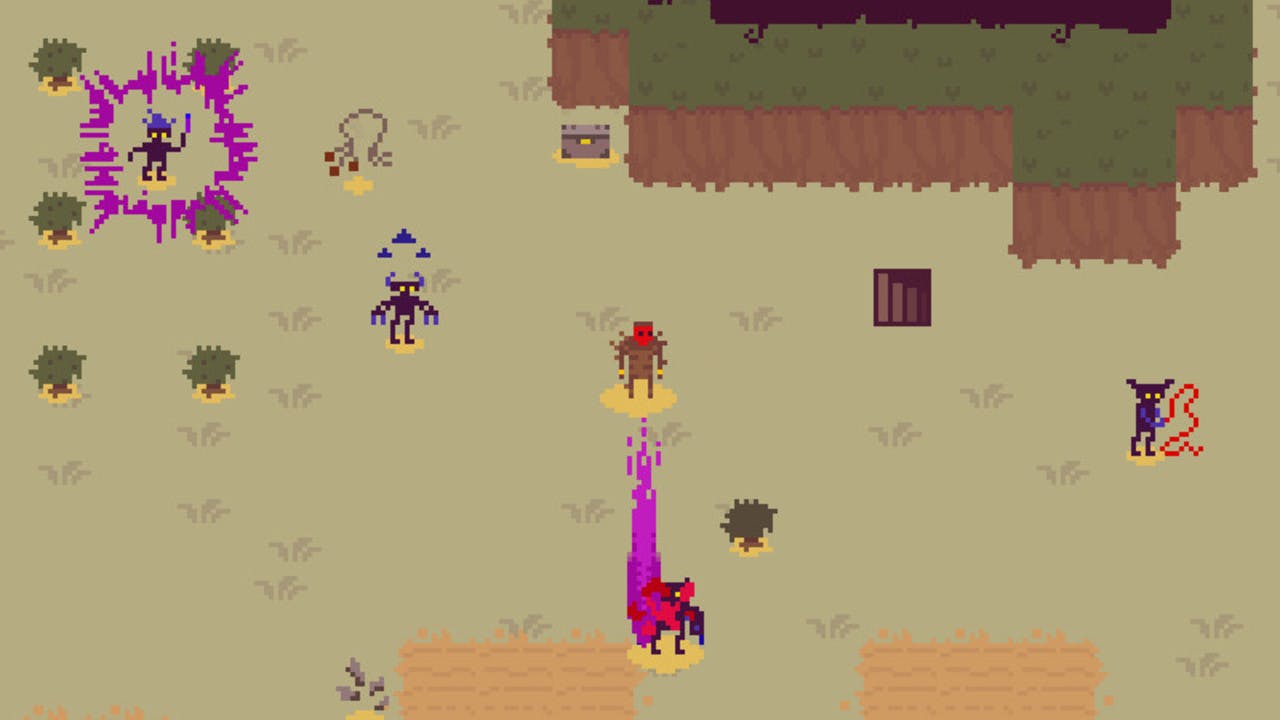 Vampire of the Sands is a punishing action dungeon-crawler with roguelike elements. It's an unforgiving and harsh reality - where even a single hit will send you to your grave if you are not always vigilant.
Players will feel their blood pressure rise as they delve further and further into the game, hunting down 58 unique items while managing sparse resources. With over 100 different monsters, including dreaded vampires, you'll have to have your wits about you to survive.
Overall Steam rating - Mostly Positive
Vampyr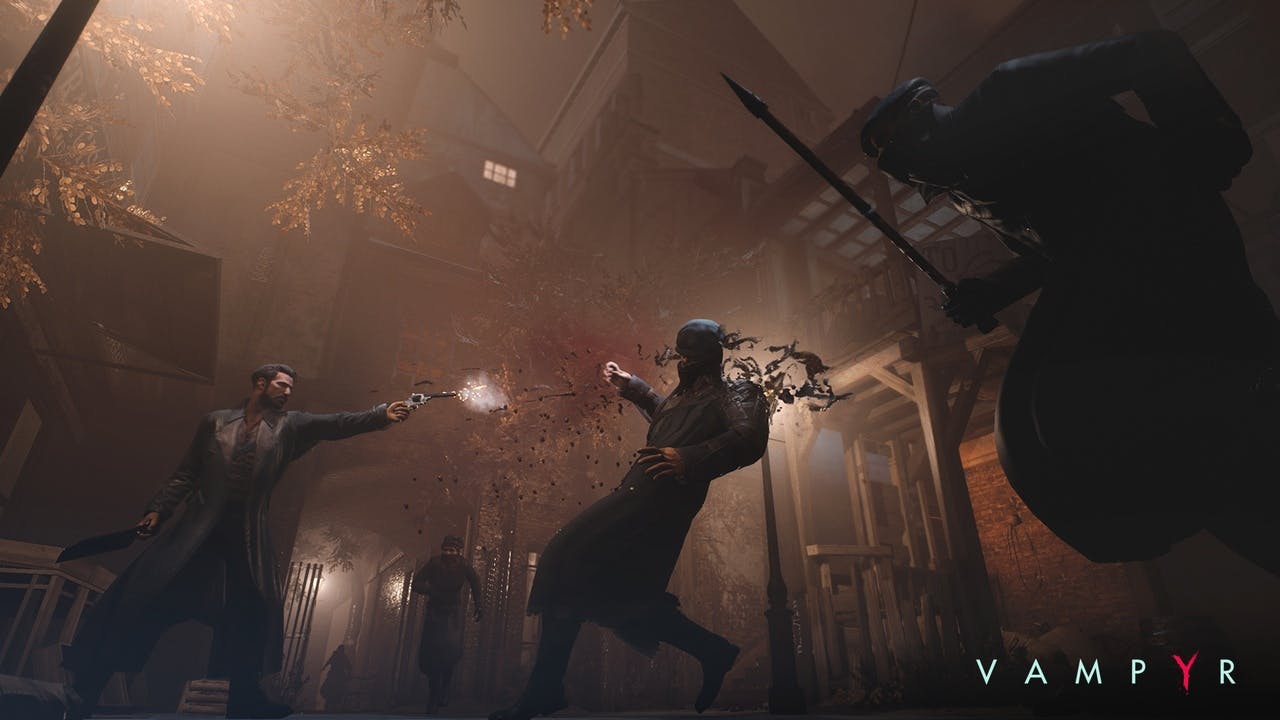 Taking the vampire video game genre to a new narrative level, Vampyr allows you to quench your thirst as a newly-formed vampire and venture through 1900s England as Dr. Jonathan Reid.
Desperate to find a cure to save the city's flu-ravaged citizens, yet cursed to feed on those you vowed to heal. The characters you meet and the way you react with them will change the course of history for London, strike up a conversation and choose from multiple dialogue options.
Dr Reid's supernatural powers grant him super strength during combat, as well as the ability to quickly move to nearby locations and control the shadows to surprise his enemies. Throw foes into the air and strike them with deadly blows – but be sure to drink blood midway through a fight to recharge your powers.
Overall Steam rating - Mostly Positive
---
---
Share this post