Immerse your self in new worlds with our top picks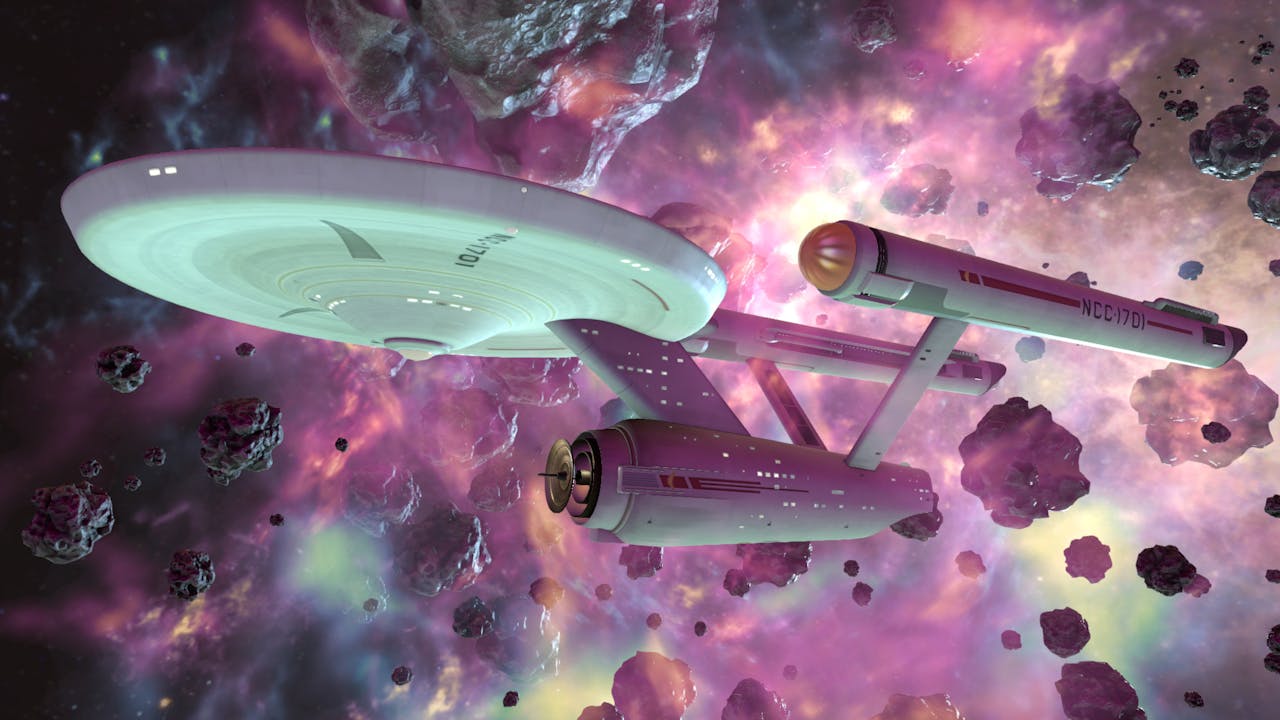 VR has skyrocketed in popularity over the years on the PC. Whether you have an HTC Vive or an Oculus Rift, the games keep getting more and more immersive.
Why don't we take a look at the top VR PC games that you need to play?
"So anyway, I started Blaston..."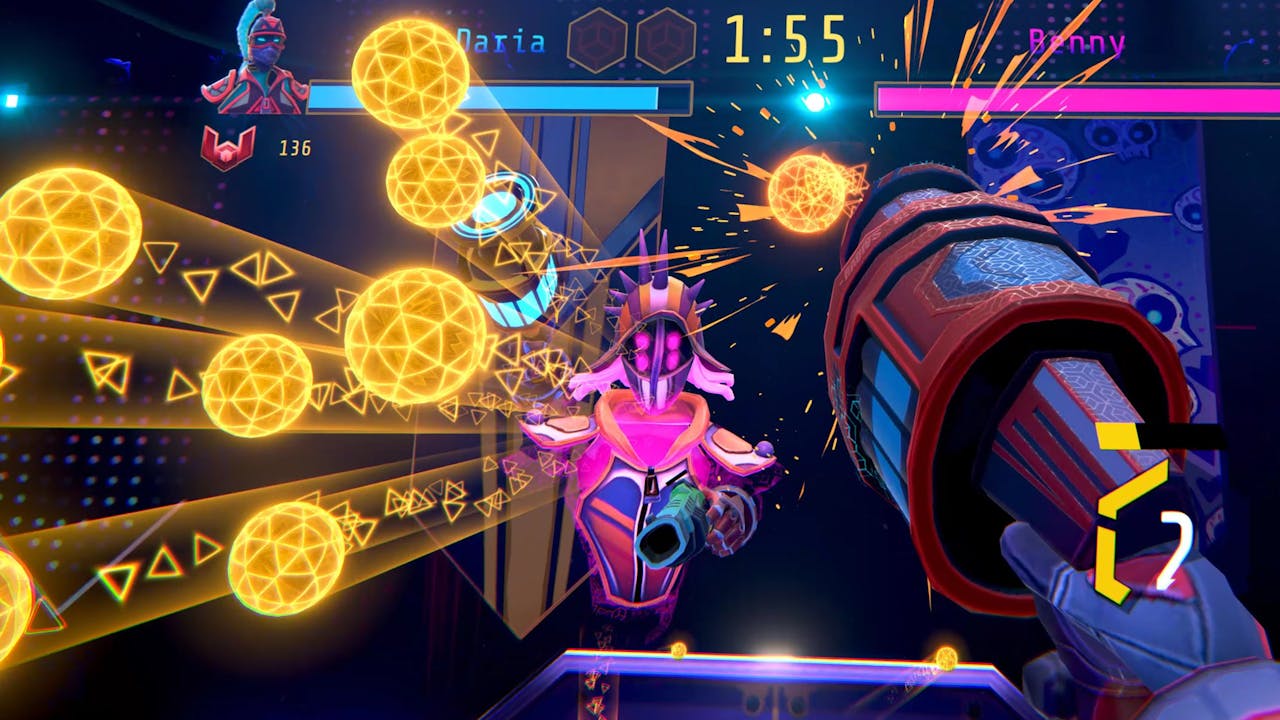 Move over Neo, there's new bullet dodging in town!
Blaston is a simple concept, but executed to perfection. In the game, you'll dodge and weave to avoid incoming attacks from another player, whilst trying to put your own combo together to take their health bar down to zero.
The game is very tactical, with different weapons and spawn times making it as much about strategy as your fancy footwork. The game can be played with friends, or online with real-time duels allowing you to face off against players from around the world.
Swinging Swingstar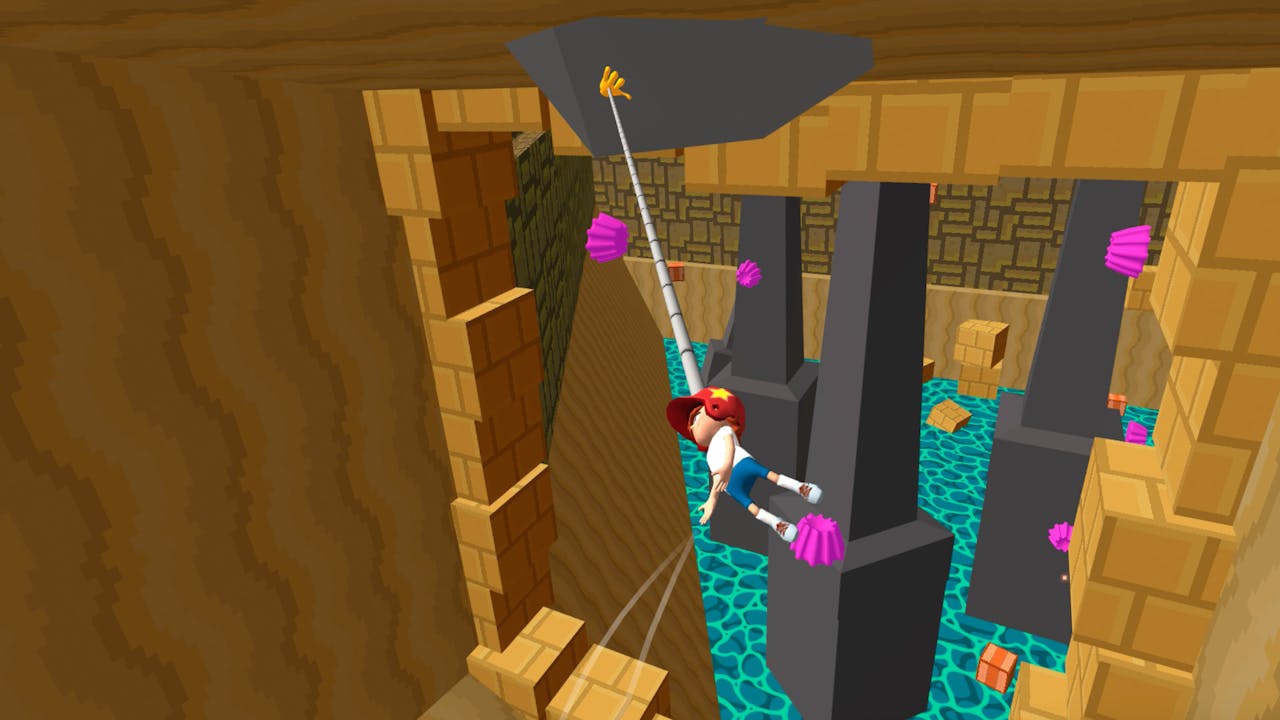 SwingStar VR is a pleasant third-person puzzler with 30 levels to power through and dozens of stars to collect. Use your sticky hand mounted on your helmet to swing Tarzan style from object to object.
An enjoyable experience, this game won best VR Game in the 2016 Bit Awards.
Can you beat Drago?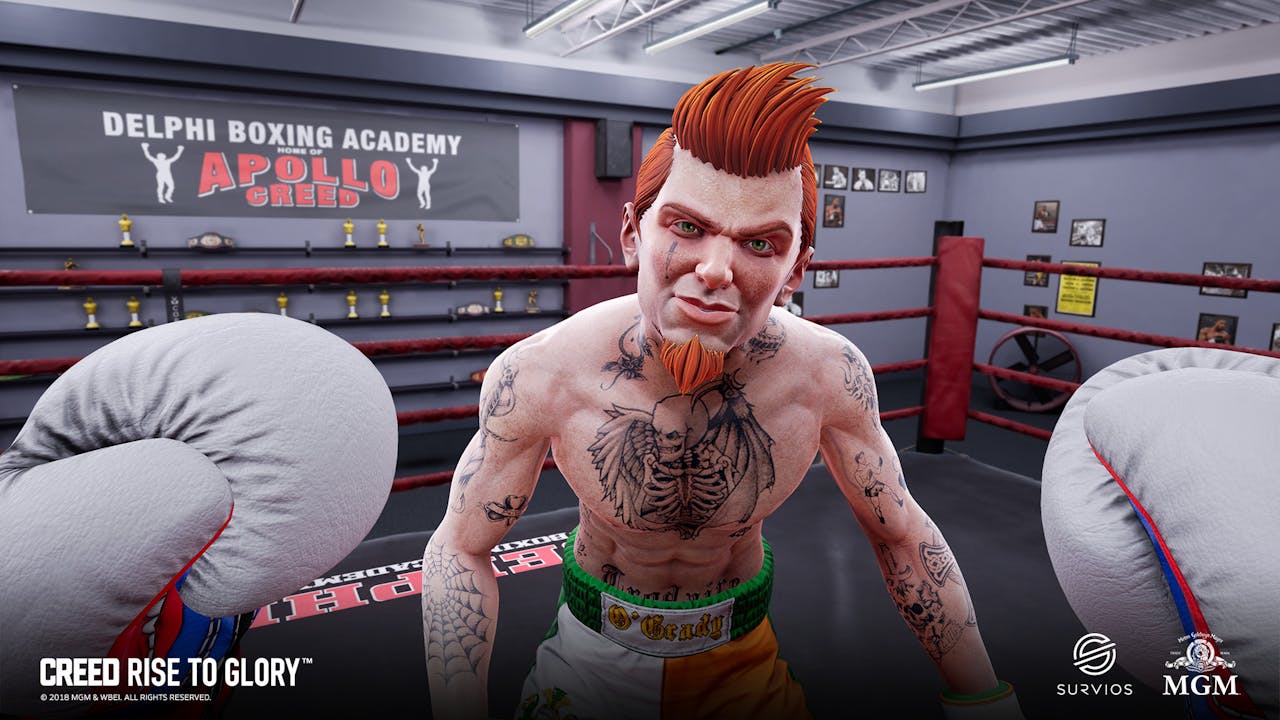 Put up your dukes and get in the ring with Creed: Rise to Glory. Inspired by the titular film, battle against fighters as Adonis Creed. The recent Creed II update added in new characters from the latest movie in the series.
Old-school fans will love the Rocky Legends update featuring classic pugilists from the legendary Rocky series.
Time for some Timelock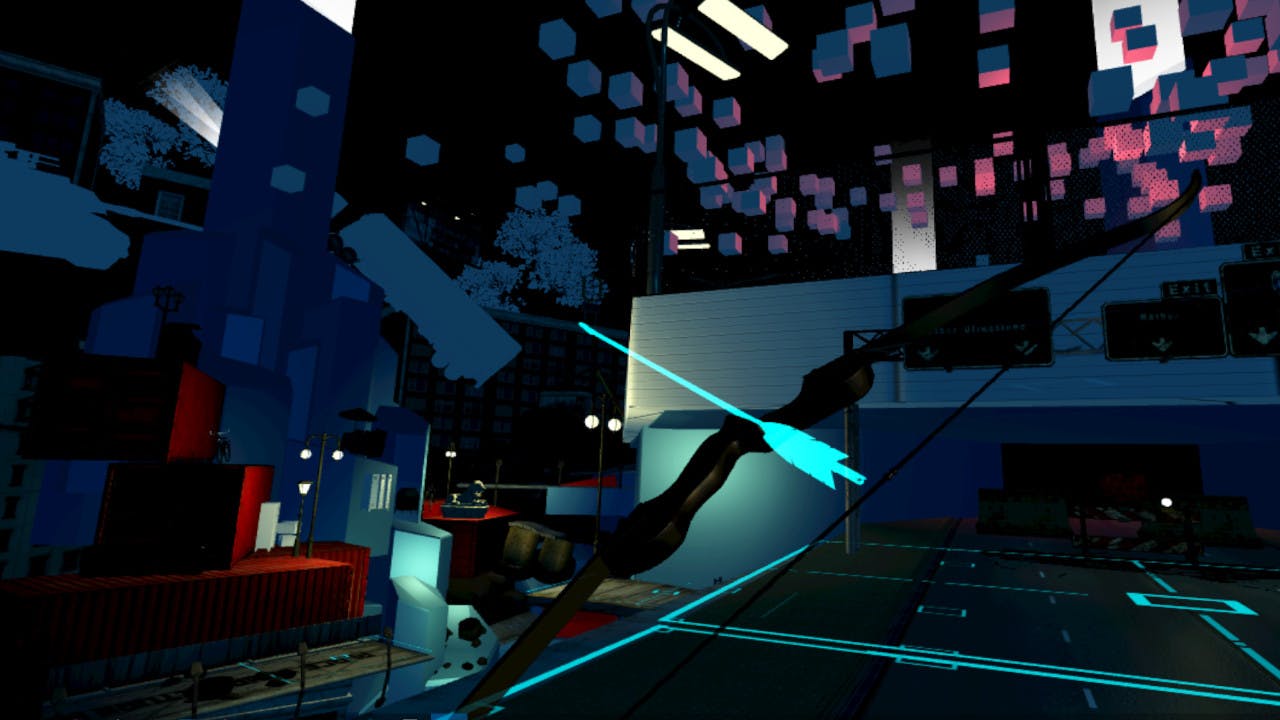 If you like a bit of time travel in your games, TimeLock VR will blow your mind!
Shift items between timelines, battle neon green nasties, and use your noggin in this clever combo of action and puzzles.
Warp speed number nine!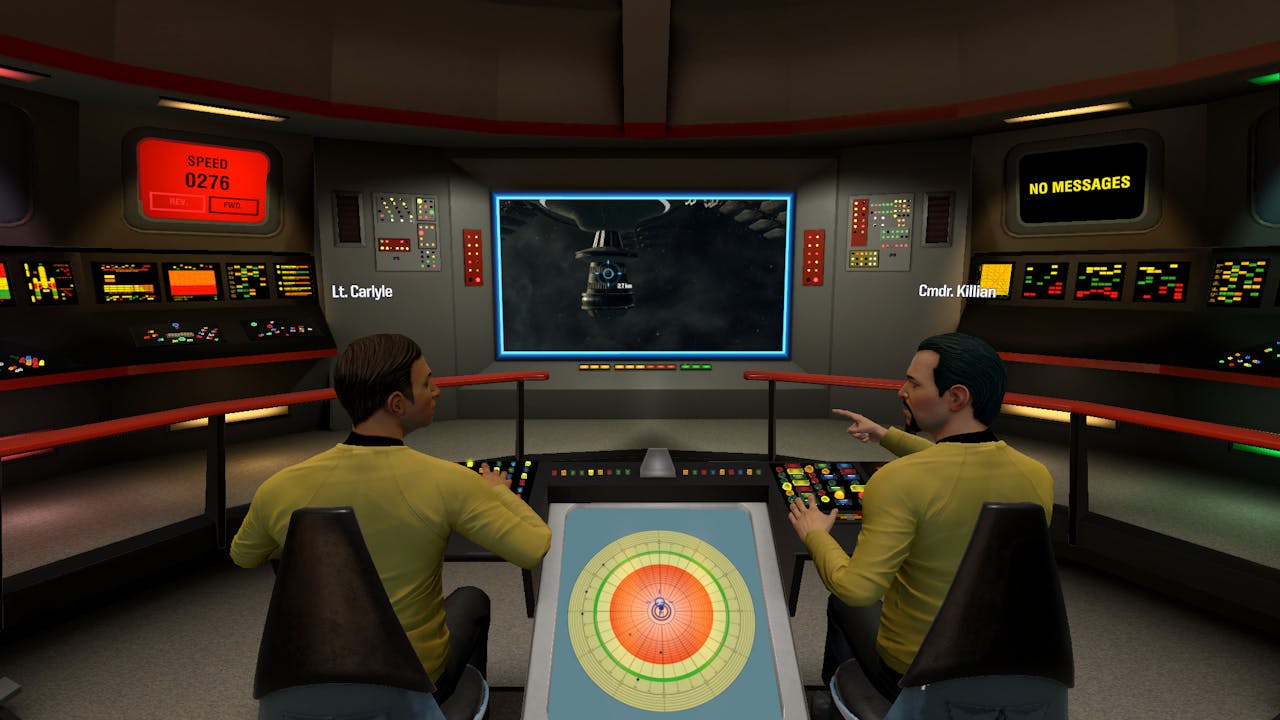 One of the more authentic Star Trek experiences to date, Star Trek: Bridge Crew lets you and some friends take different positions on the U.S.S. Aegis. Play missions while barking commands and trying to fulfil your side of the bargain by pushing knobs and touchscreens.
The core game is based on Star Trek The Original Series, but there is DLC that adds new missions and gives things a TNG veneer if that's more your thing.
More hamster than you can handle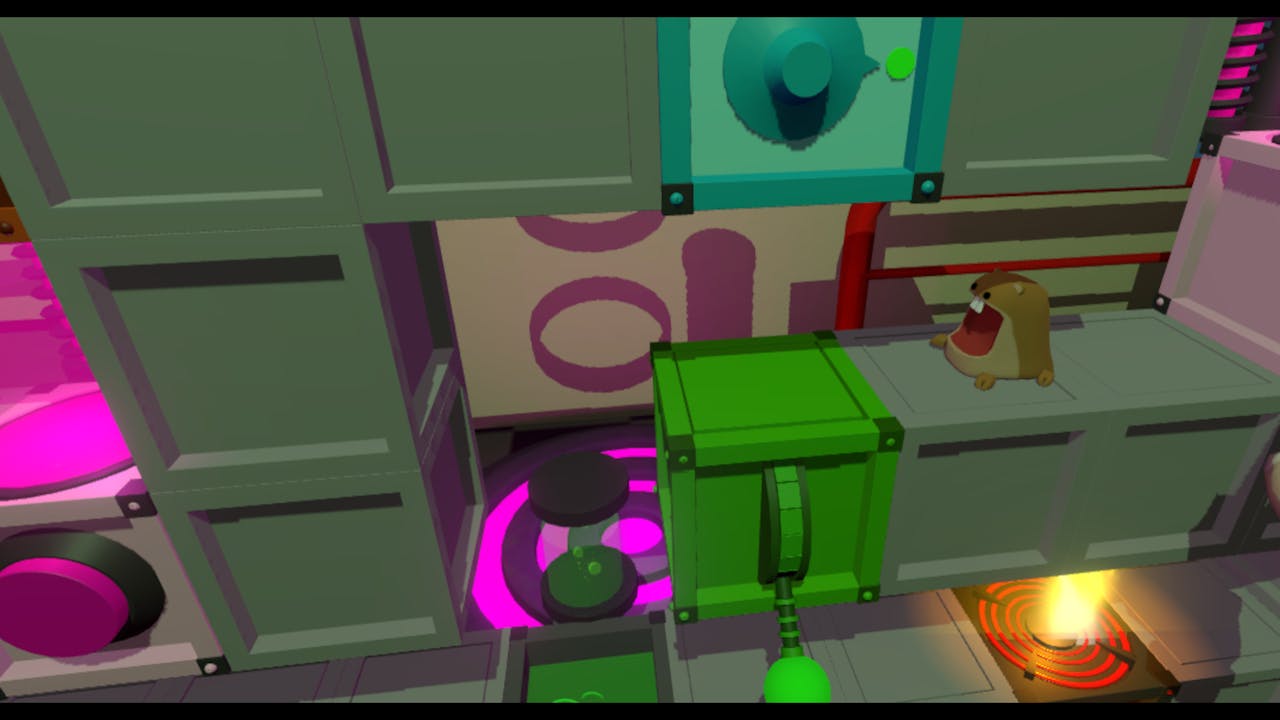 Think you can handle a hamster? How about a whole mess of them headed to their doom?
A kind of spin on Lemmings, Henry the Hamster Handler has several levels where you run around trying to save the hamsters from their demise through intense mechanical puzzles. When you need a break, there's a handful of mini-games to keep things fun including, yes, Whack-a-Hamster.
Tackling the slopes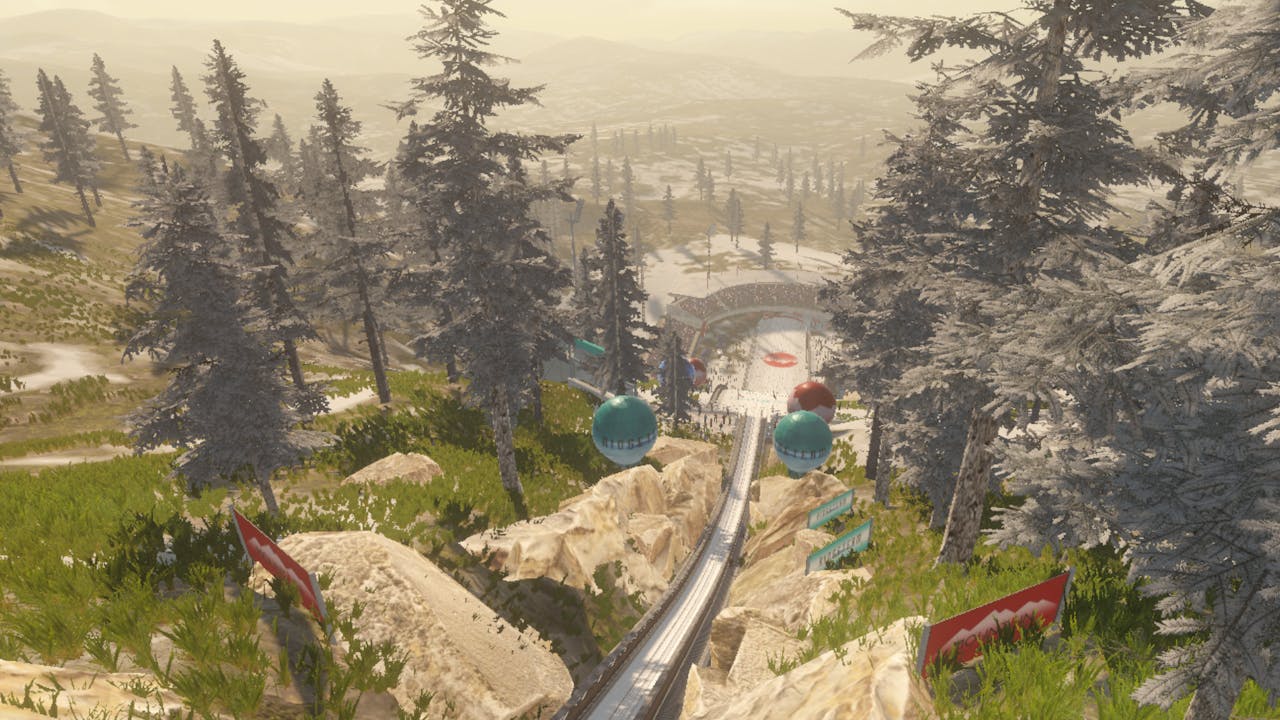 Strap on your skis and see if you can set a new record with Ski Jumping Pro VR. Tackle either the Career Mode or the Quick Jump mode as you customize your player with dozens of accessories through oodles of events set all around the world.
Get a taste of the real thing with this awesome experience.
Ground control to Major Tom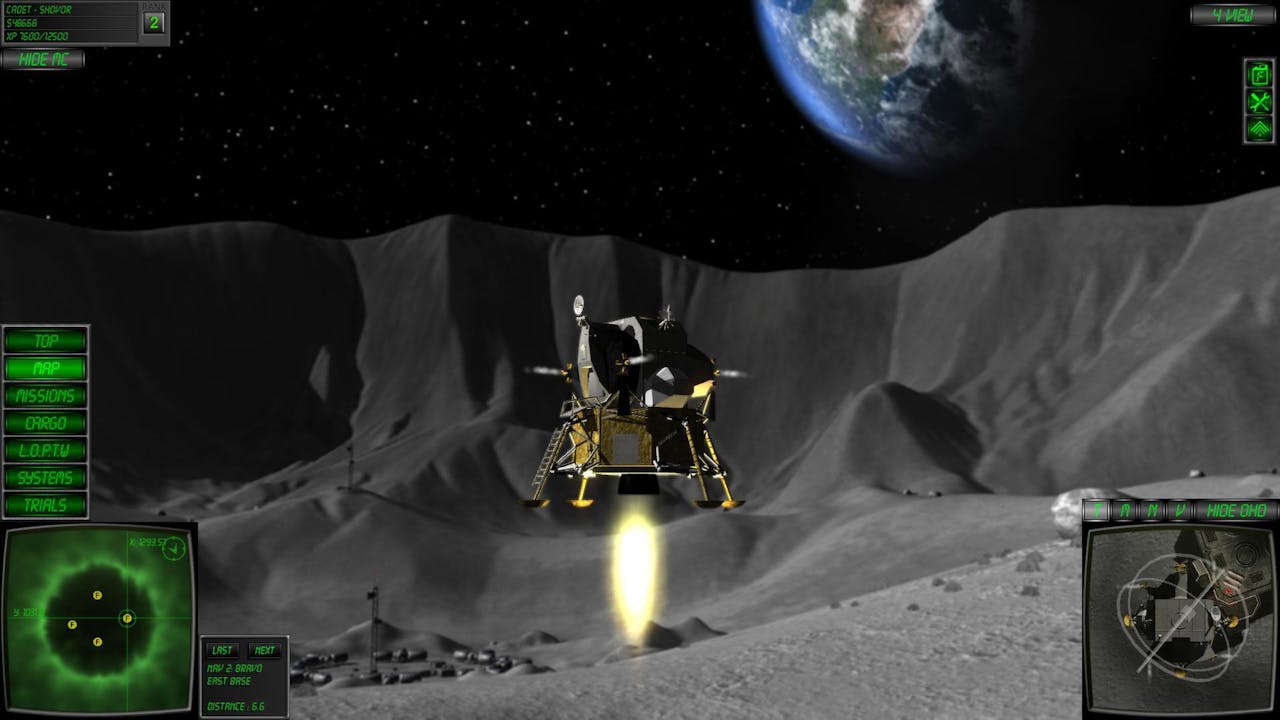 Let's face it, flying a space vehicle is something many of us will never experience… That's where Lunar Flight comes in!
Pilot through various missions using actual Newtonian space physics in this acclaimed VR title inspired by the arcade game Lunar Lander. Upgrade your lander with money won from missions.
It's rare when a space game takes physics into an account, so this is a fun one for those in the right frame of mind!
Overthrow the Overcorp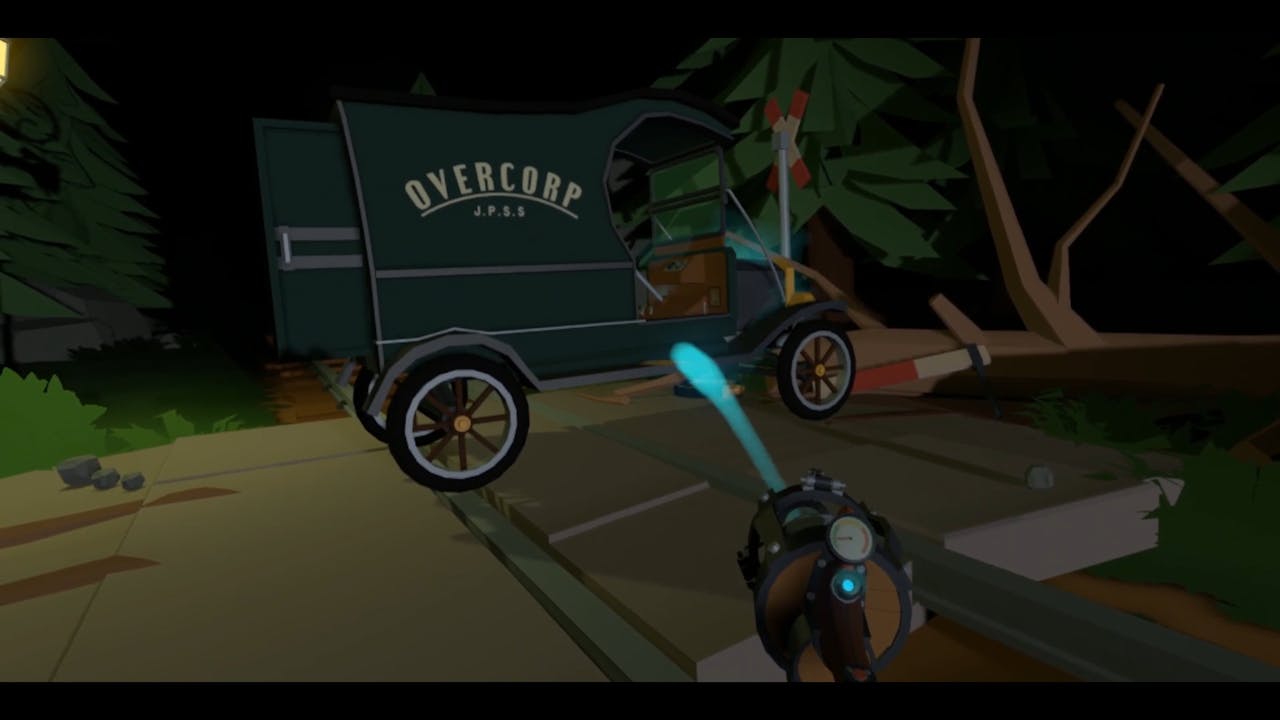 Conductor is a puzzle, action-adventure VR game that takes place in a post Industrial apocalypse. You are on the run from Overcorp and on your way to safety, but to get there you'll have to take control of a locomotive and clear anything that stands in your way with the help of your gravity cannon.
The game sees you solve puzzles by using tools and wit, as you defend yourself from the forces of Overcorp. You'll visit multiple stations, each with unique puzzles and challenges, and manipulate the environment and objects around you with your trusty Gravity Cannon.
You're finally awake... and in VR!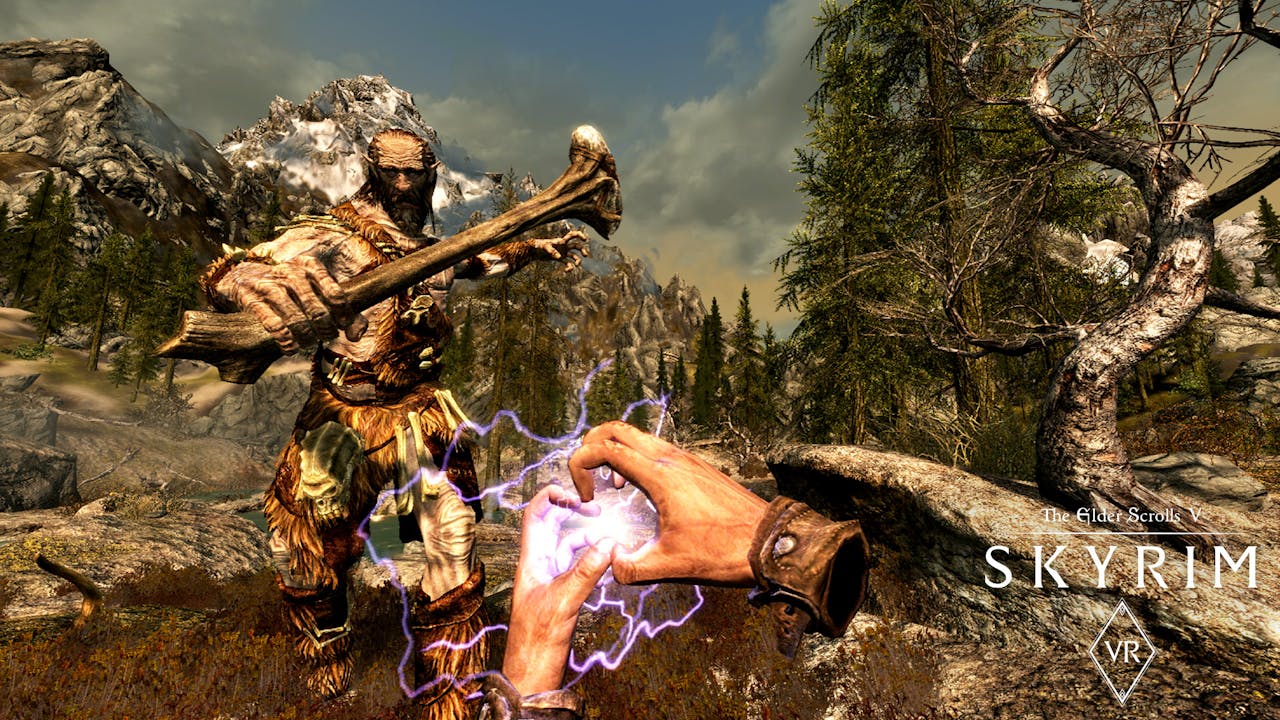 Winner of more than 200 Game of the Year Awards, The Elder Scrolls V: Skyrim, is also able to be played in VR.
The giant RPG title takes you through the fantasy landscape and story with only your headset and controls for company. You'll fight dragons, wield unstoppable powers, and even use your Elven Bow to shoot wings off butterflies.
The VR element of the game makes Tamriel even larger in scale than before with dizzying cliffs, dark ruins, and dangerous water all more realistic and terrifying.
Skyrim VR is really outstanding and innovative for the technology, and with the whole game to play, including three DLC, there's little reason not to play this epic masterpiece.
Feel the burn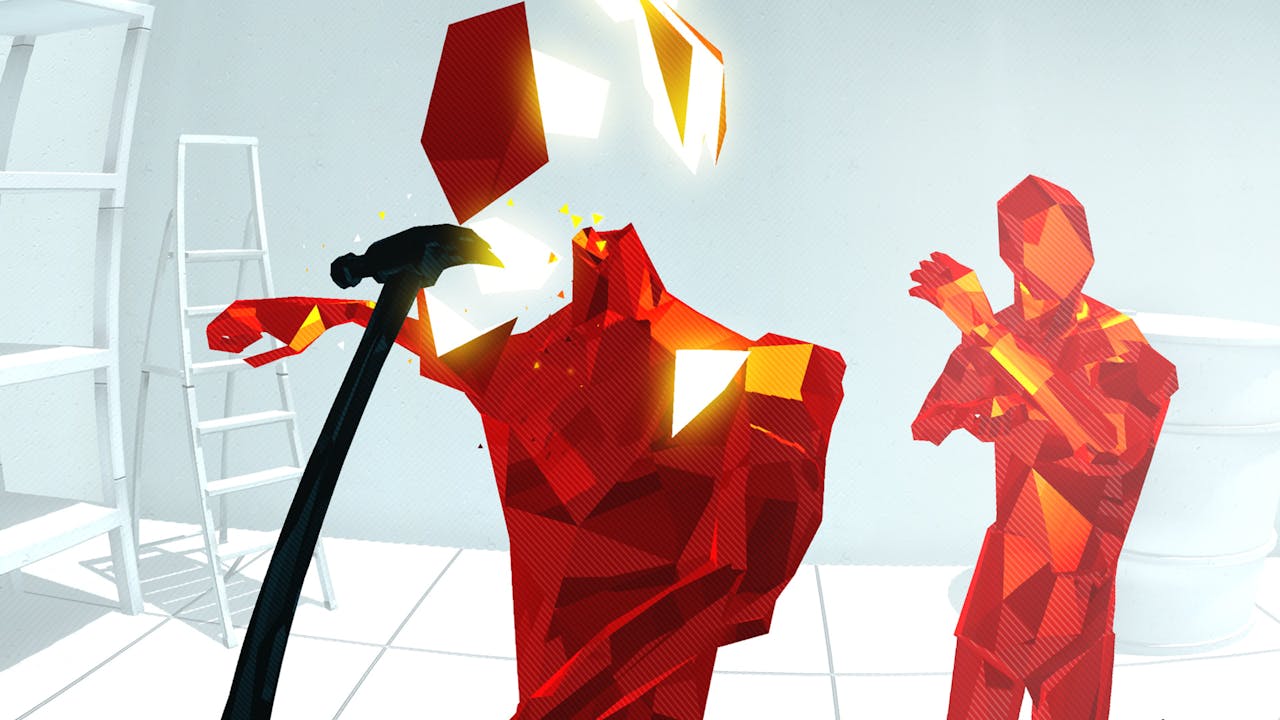 SUPERHOT is a game which is more suited to VR than a controller!
Within the game, your movement controls time. If you don't move, neither do your attackers. This makes the game a lot more tactical than regular shooters, though it's still fast-paced and more than a blast to play.
In fact, the feeling when you've got two attackers within touching distance and you manage to pull off a double kill with seconds to spare really gets the adrenaline pumping.
Within the game, there's a variety of weapons to use. You'll slice through enemies with a knife as well as perform headshots with the shotgun.
All of these can be dual wielded to feel even more awesome than you already will when playing the game!
Arizona Sunshine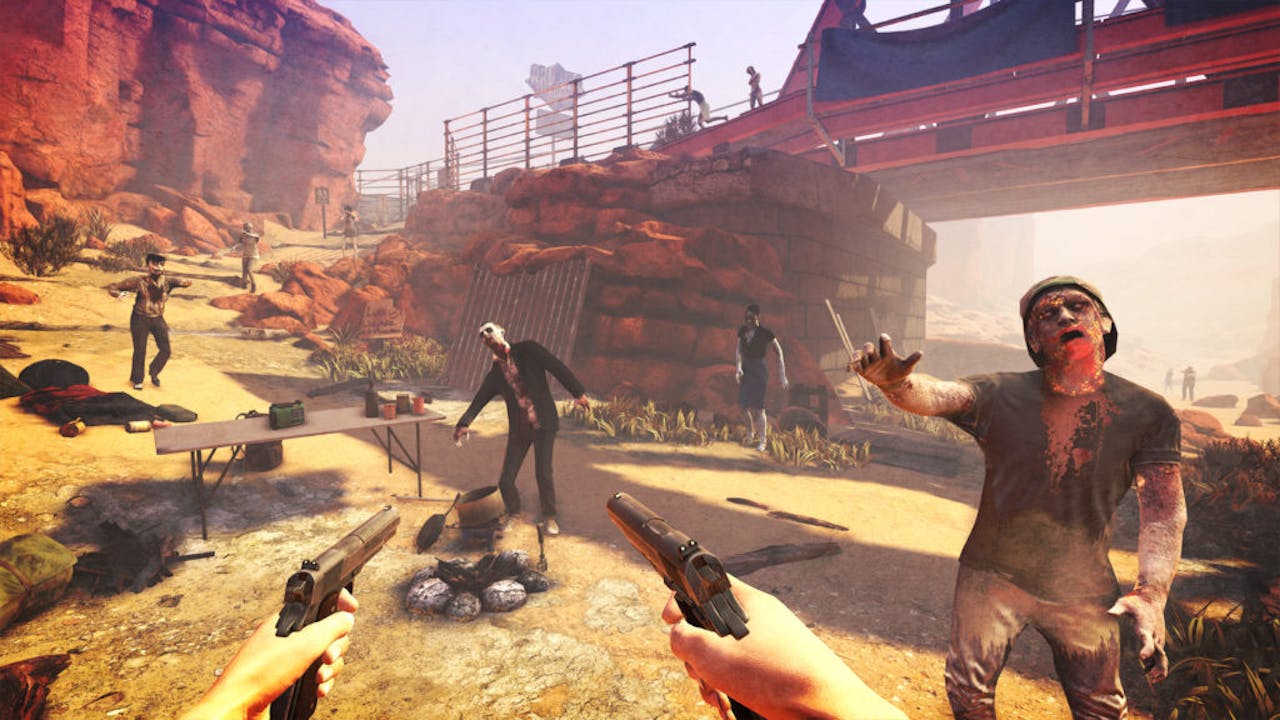 Zombies are pretty scary. OK, they're a LOT scary. But they're even more frightening in VR.
Arizona Sunshine puts you in the midst of a zombie apocalypse where you can get up close and personal with undead hordes. Where you can fight them solo, or in co-op with 3 friends.
The shooter game puts over 25 weapons into your hands... virtually of course, each with a realistic feel like you're actually shooting the gun! The variety will keep you busy too with a trusty pistol, through to the deadly sniper all able to be picked up in the open-world map.
It's not just shooting zombies and done though. There's a campaign where you can scavenge the environment, loot undead enemies and most importantly.. survive the attack!
Who doesn't love VR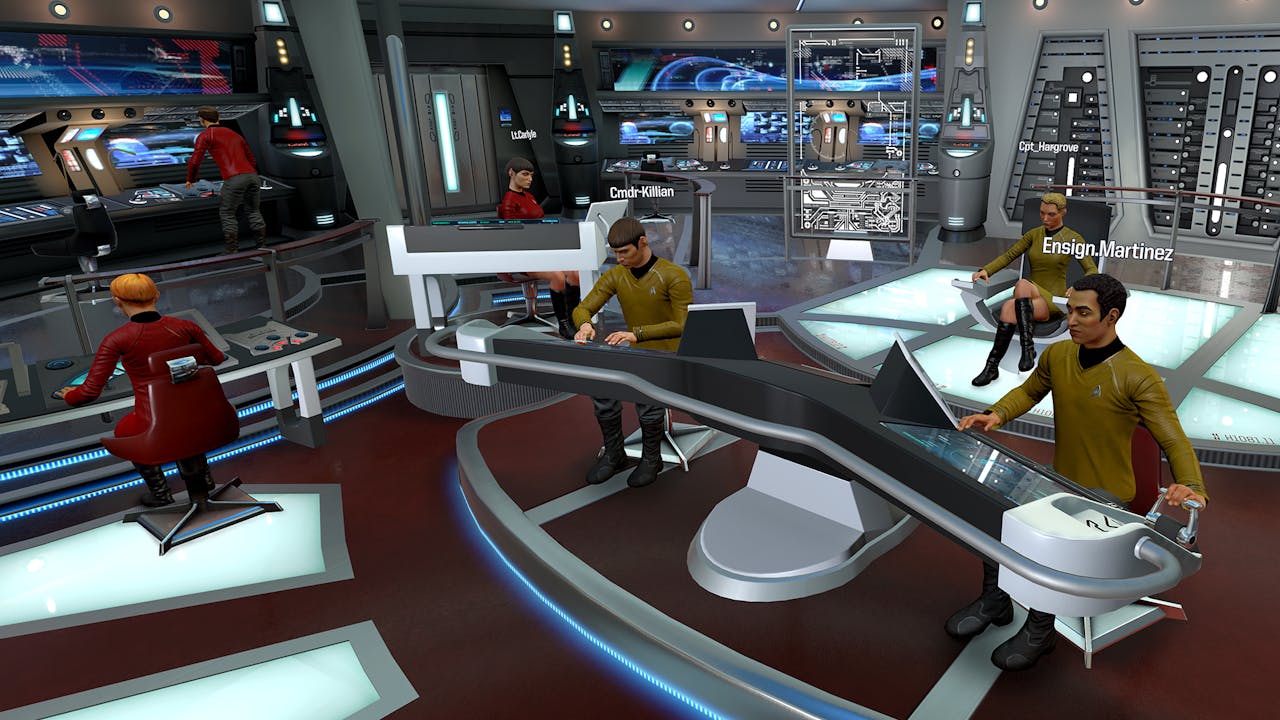 There are so many fun VR games to play on PC right now, you might as well snag a few!
Check out our officially licensed VR PC games on the Fanatical Store now.
Article by Mat Bradley-Tschirgi
---
---
Share this post