The PC chillers and thrillers that gamers need to play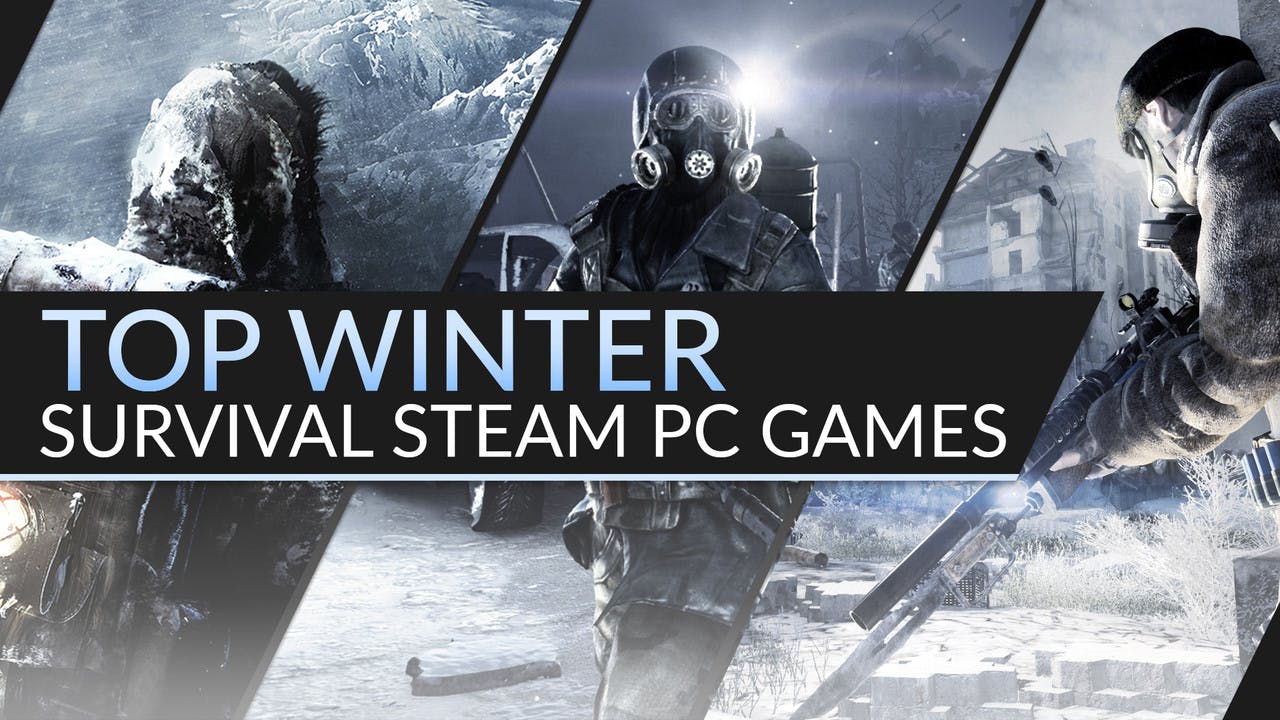 Brave the horrors of the Russian apocalypse and get immersed in the Moscow Metro in this stunning bundle of post-apocalyptic shooters!
Video games can trigger our survival instincts in many ways, whether it's fending off monsters in an eerie dark dungeon or gathering resources and sheltering from environmental dangers.
When developers opt for a wintry setting, this opens up lots of opportunities to test players, while also creating a beautiful world of white to explore. Temperatures dropping, blistery winds and losing your way in up-to-your-knees snow - these are just a few examples of how winter-based games can create an interesting, challenging environment on top of gripping narrative and 'chilling' audio.
Here, we've highlighted some of the top winter survival Steam PC games that we think you should check out.
Metro series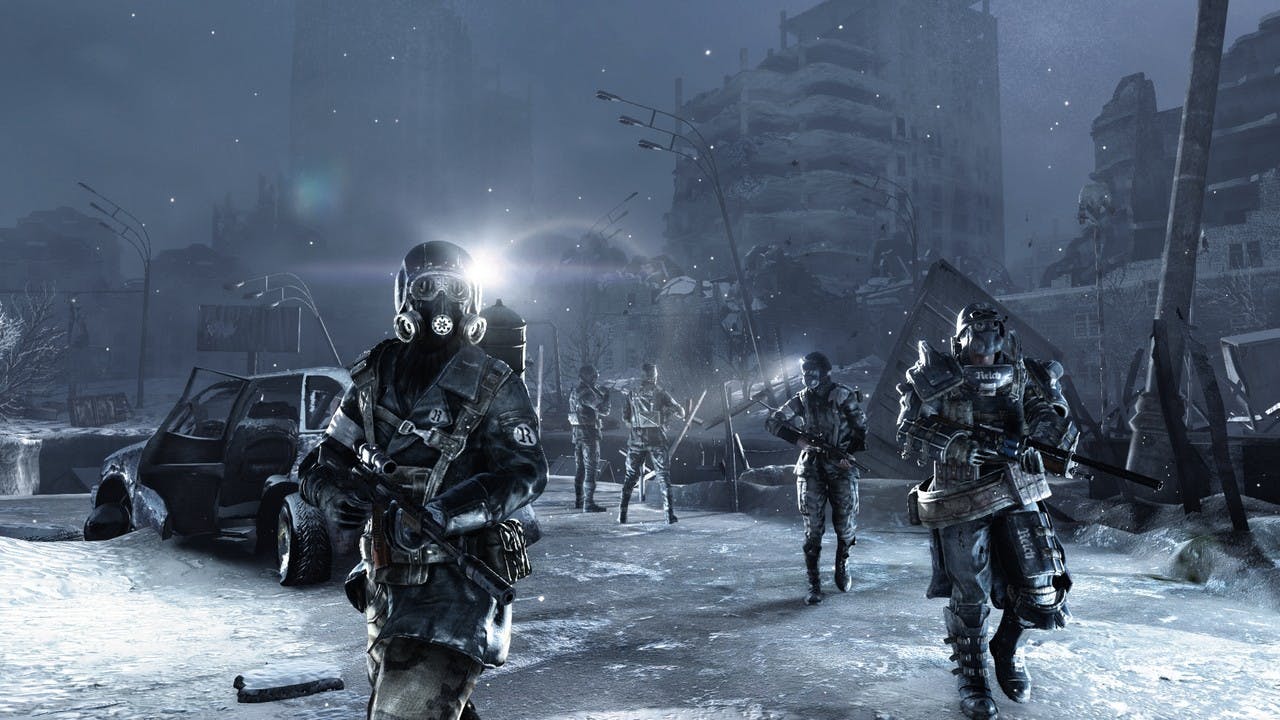 STEAM RATING: 'Very Positive'
Quite possibly two of the most exciting story-driven shooters, Metro 2033 and Metro Last Light - available together in the remastered Metro Redux Bundle - take players on a post-apocalyptic adventure. Combining thrilling survival horror, combat and stealth, gamers will discover the unique world of Metro transformed with incredible next generation fidelity.
The games follow the journey of protagonist Artyom, one a small populated group residing in the underground Metro system in Russia, battling for survival in deprived living conditions and against mutated, radioactive creatures on the surface.
Players will have to ration bullets for combat and currency, as well as dealing with limited oxygen masks on the surface that can become cracked and foggy.
ICY: Frostbite Edition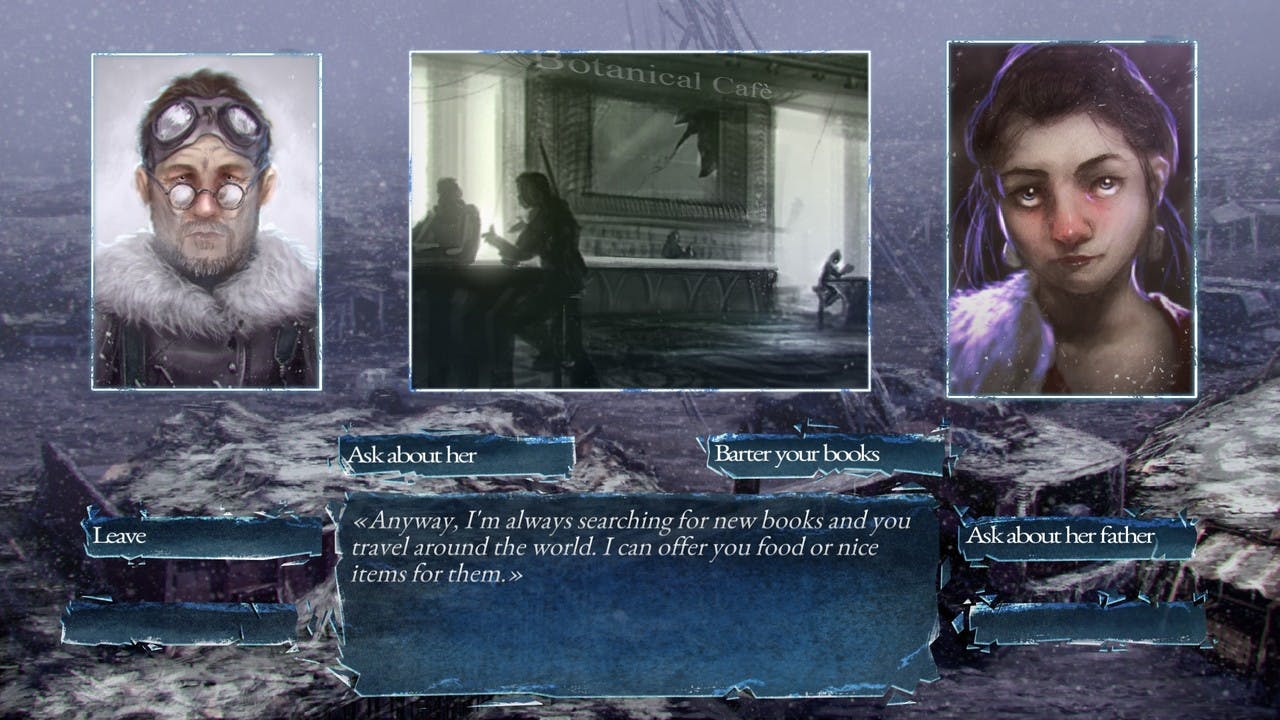 STEAM RATING: 'Very Positive'
Remastered and 'cooler' than ever, ICY: Frostbite Edition is a narrative-driven post-apocalyptic survival RPG set in a new Ice Age where your life and the lives of your followers hang on every decision you make.
Players must create their own character using a detailed stats system that influences their abilities to hunt, travel, scavenge, communicate across the white wasteland. The game features more than 400 pieces of detailed hand-drawn artwork - depicting a harsh wintry world.
Frostpunk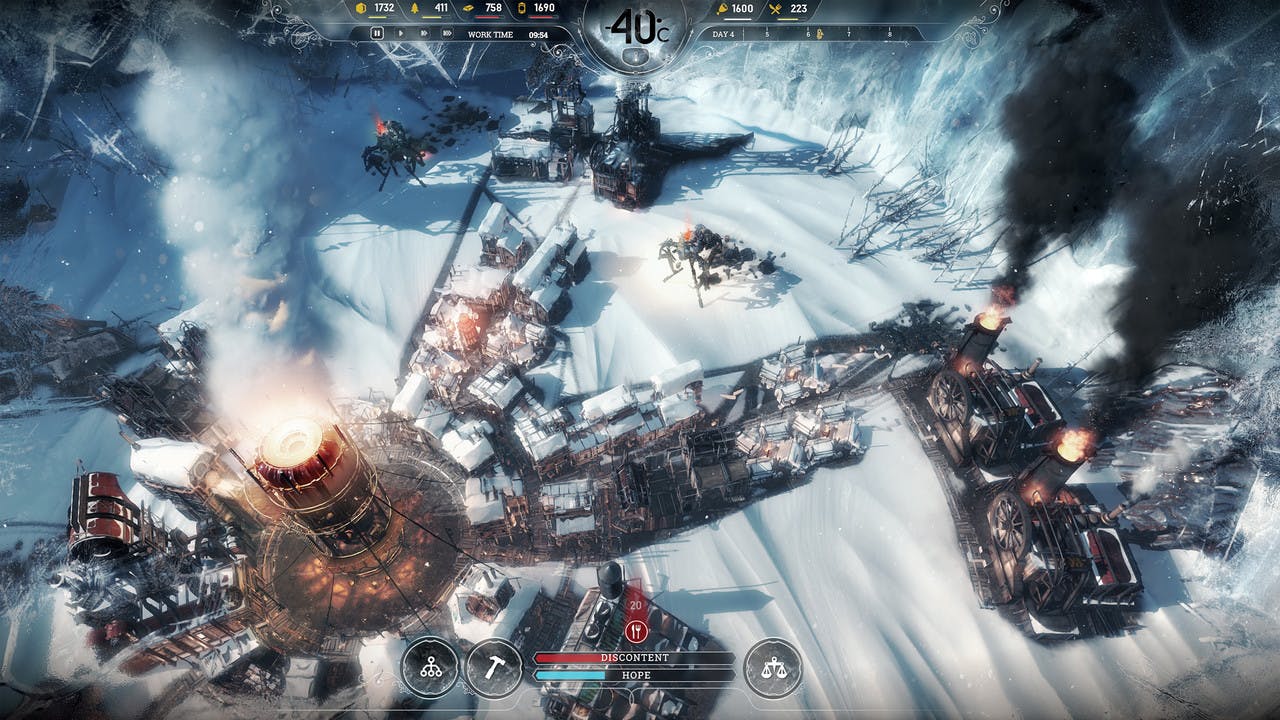 STEAM RATING: 'Very Positive'
It's time to put your leadership and strategy skills to the test as you're pushed to the brink of extinction in simulation strategy Frostpunk. Surviving harsh weather conditions is a daily struggle for your city, workers must harvest resources to keep the fires burning.
Players must establish laws, as well as decide on their citizens' working routine, healthcare, food provision and other crucial aspects of everyday life. Maintain their hope and contentment – the moral condition of your society is as important as securing the basic means to keep them fed and safe.
Failure to keep your people happy will see the hope bar decrease and discontentment rise.
Near Death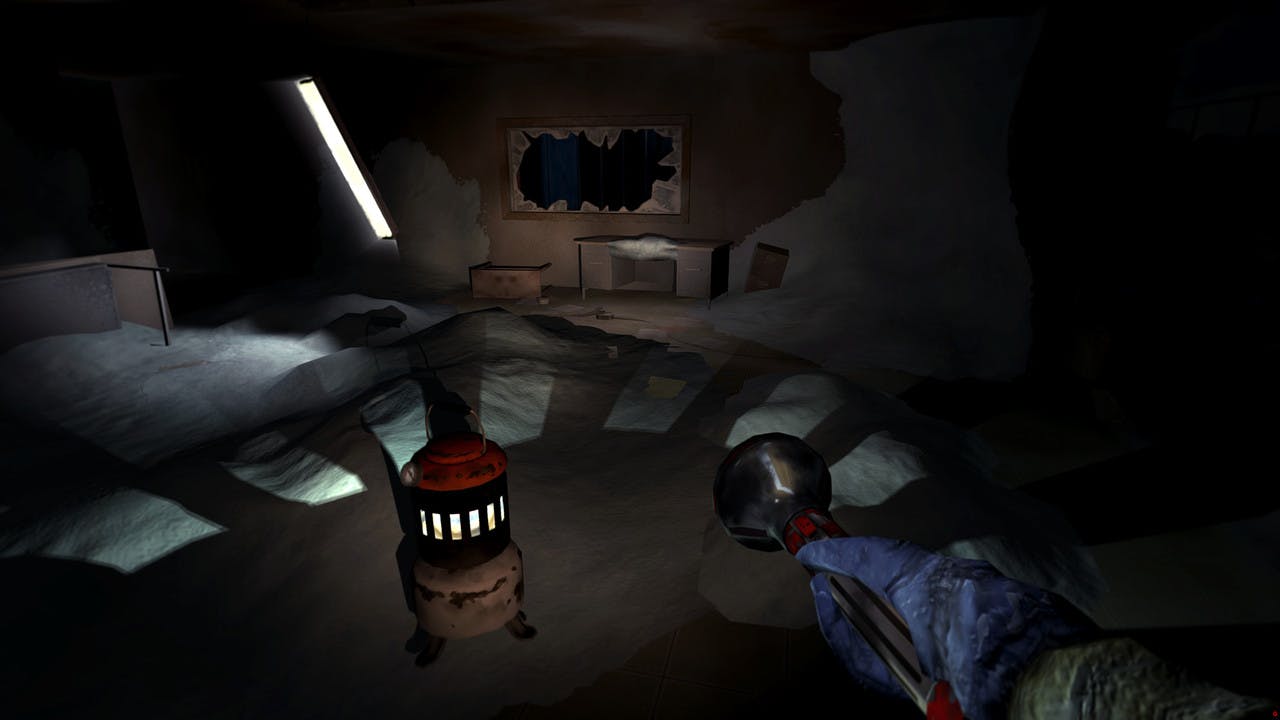 STEAM RATING: 'Very Positive'
With temperatures 100 degrees below zero and weather conditions worsening by the day, gamers will have to fight for survival in Near Death. After your plane crash-lands in Antarctica, the player must take shelter in an abandoned research facility in the midst of a deadly blizzard - searching for resources, blueprints and upgrades that will enhance your capabilities and increase your ability to withstand the cold.
Mark your way with light trails in zero-visibility storms, melt frozen obstacles to explore the base in search of much-needed supplies, create pockets of warmth with a personal heater, and more.
The Long Dark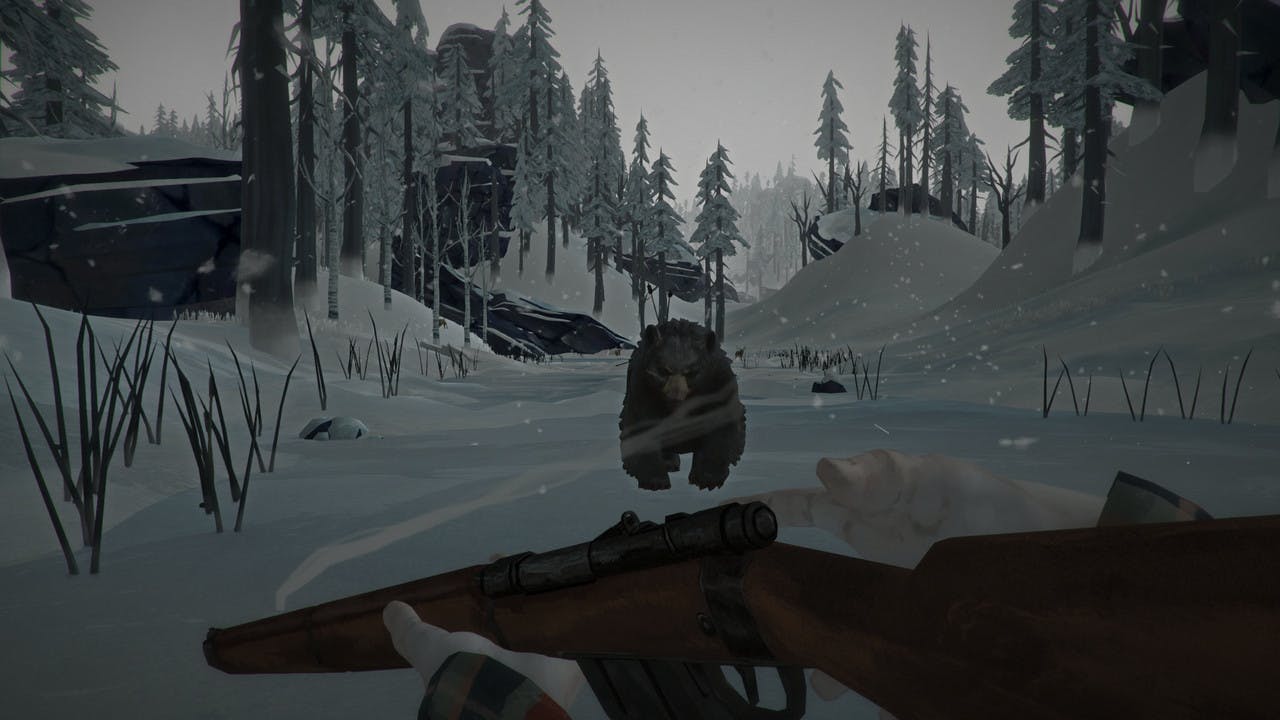 STEAM RATING: 'Very Positive'
There are no zombies or monsters, just Mother Nature... and some angry bears!
The Long Dark is an exploration-survival that challenges players to think for themselves as they explore an expansive frozen wilderness.
The game is set in the aftermath of a geomagnetic disaster, where supplies are short and the winters are long - like 'Game of Thrones' long. Players will need to manage their health, hunger and energy as well as fending off whatever dangers lie in the snowy woods.
---
---
Share this post