Total War: Warhammer II Curse of the Vampire Coast expansion announced
Zombie pirates, giant crabs and new Legendary Lords arrive this November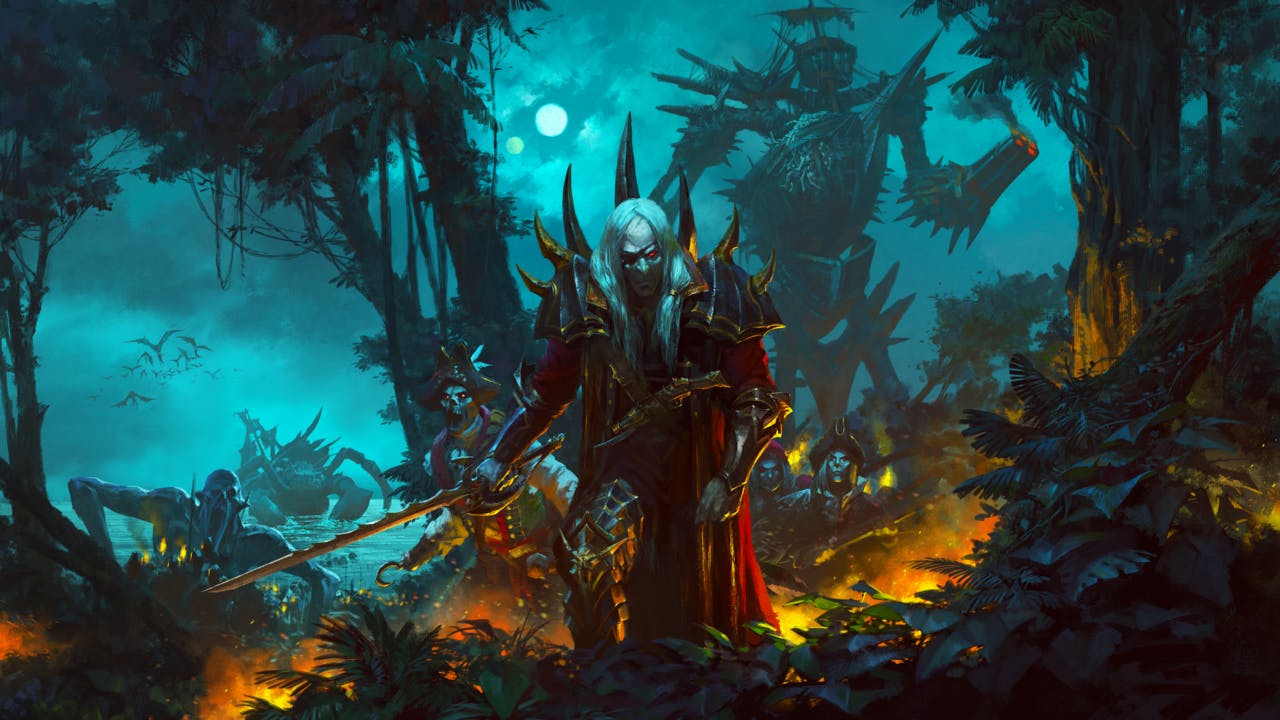 Prepare for a battle to control the great Merwyrm Amanar beast in action strategy Total War: WARHAMMER II - Curse of the Vampire Coast DLC expansion.
Total War: Warhammer II will be getting a 'fang-tastic' expansion next month, after Creative Assembly and SEGA announced the arrival of Curse of the Vampire Coast.
Arriving on November 8th 2018, players will get to play as one of four Legendary Pirate Lords - each with their own hordes of musket-wielding zombie deckhands, horrific maritime monsters and ghoulish revenants - as they venture along Lustria's easterly coast. The expansion for the turn-based map, real-time strategy game also features a new Lore of Magic, pirate-style campaign mechanics and unique new methods of customization, giving players a vast array of new tools to command.
The objective, raise you Lord's infamy level and prepare for a spectacular endgame battle to control an ancient beast.
The Great Vortex has awoken Amanar, an ancient creature known as a Merwyrm, which terrorizes the Vampire Coast, attacking ports on a whim and summoning colossal sea-storms in its wake. With your Legendary Lord, you'll need to locate and empower the fabled Star-Metal Harpoon – the only weapon capable of bending the beast to your will, and securing your reputation as the most infamous pirate lord on the high seas.
This is the fourth expansion released for WARHAMMER II - with previous DLCs including Rise of the Tomb Kings, The Queen & The Crone and Blood for the Blood God II.
Curse of the Vampire Coast is available to pre-purchase now from Fanatical, and requires the Total War: WARHAMMER II base game to play.
---
---
Share this post