Create alliances and tactically eliminate enemies with these Steam PC games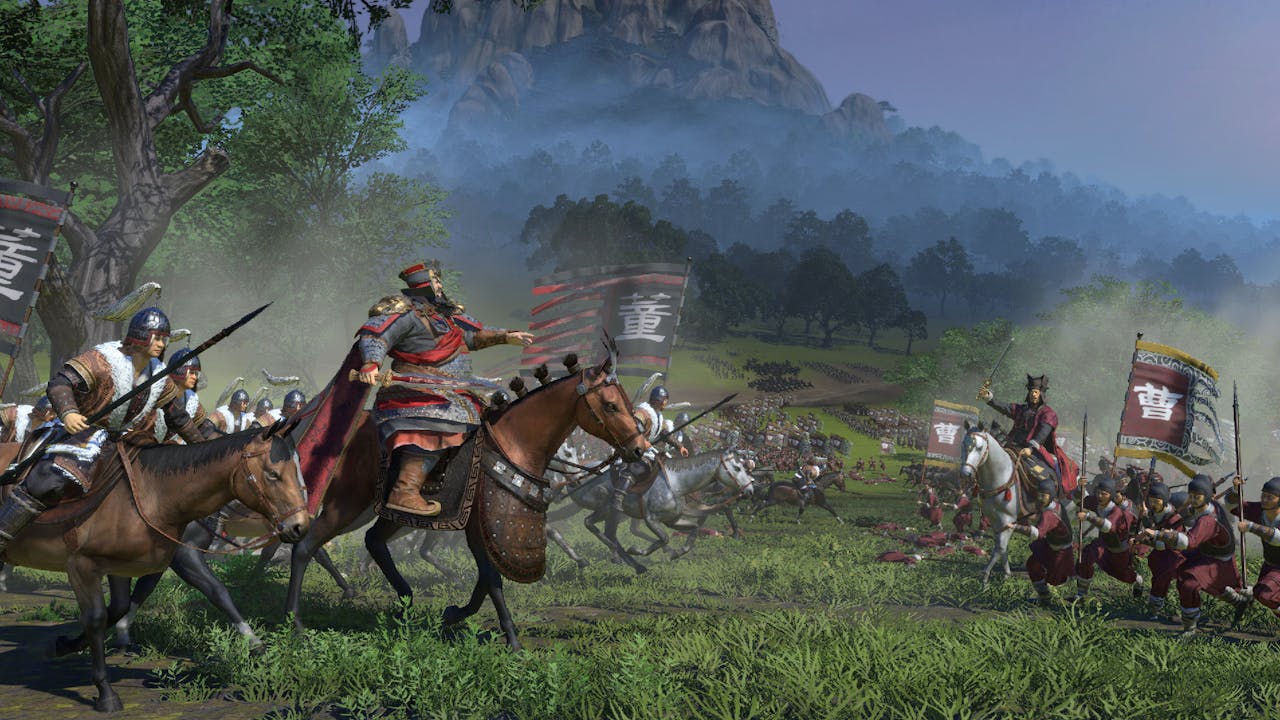 There's something quite addictive about turn-based strategy games, the anticipation of the enemy's next move and the uncertainty of how your next step – on and off the battlefield – will affect your progression in the search for glory.
Turn-based games can either be, as mentioned above, strategic combat where you and the opposing player or AI take it in turns to attack – or a method of moving through a game world with restricted access per turn – making each turn that little bit more important.
A number of franchises have produced quality turn-based strategy games over the years, drawing us into mythical and historical surroundings to live out our virtual lives as dictators, leaders and saviours and humanity.
Whether you fancy trying out a new genre of gaming, or you're just looking to play some more great games, we take a look at some of the Steam PC turn-based strategy games, and game series, on the Fanatical store that you should check out.
Total War series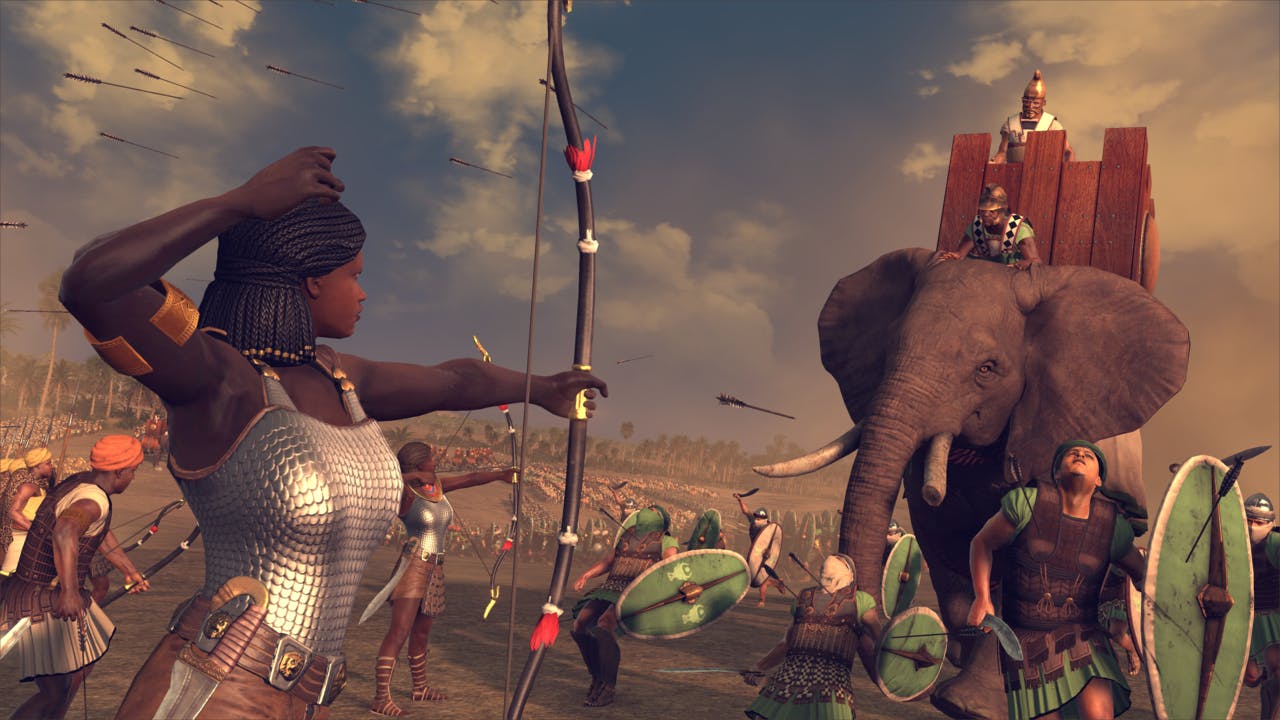 Way back when, the year 2000 to be exact, Creative Assembly released Shogun: Total War - set during the 'Warring States' period in Japan, also known as Sengoku jidai. From there, the Total War franchise grew and grew, acquiring a huge fanbase and producing critically-acclaimed PC games.
Battle sequences are played in real-time, but the game's core mechanics is based around turn-based strategy. Players use turns to move their troops and units, sending them into battle, to defend settlements and approach other factions to begin diplomatic discussions over trading, alliances and peace treaties.
From the rise of the Roman Empire in Rome: Total War and Total War: Rome II to the realms of Total War: WARHAMMER and Total War: WARHAMMER II, the series has covered a vast array of historical and fantasy worlds for players to conquer, or destroy. Creative Assembly re-vamped the Total War experience with the first game of their new 'Saga' series - A Total War Saga: Thrones of Britannia - which has made significant changes to gameplay, including the removal of the hero skill tree system and the addition of dilemmas.
The most recent entry in the Total War franchise took players to Ancient China to choose from legendary Warlords and conquer the realm in Total War: Three Kingdoms.
X-COM series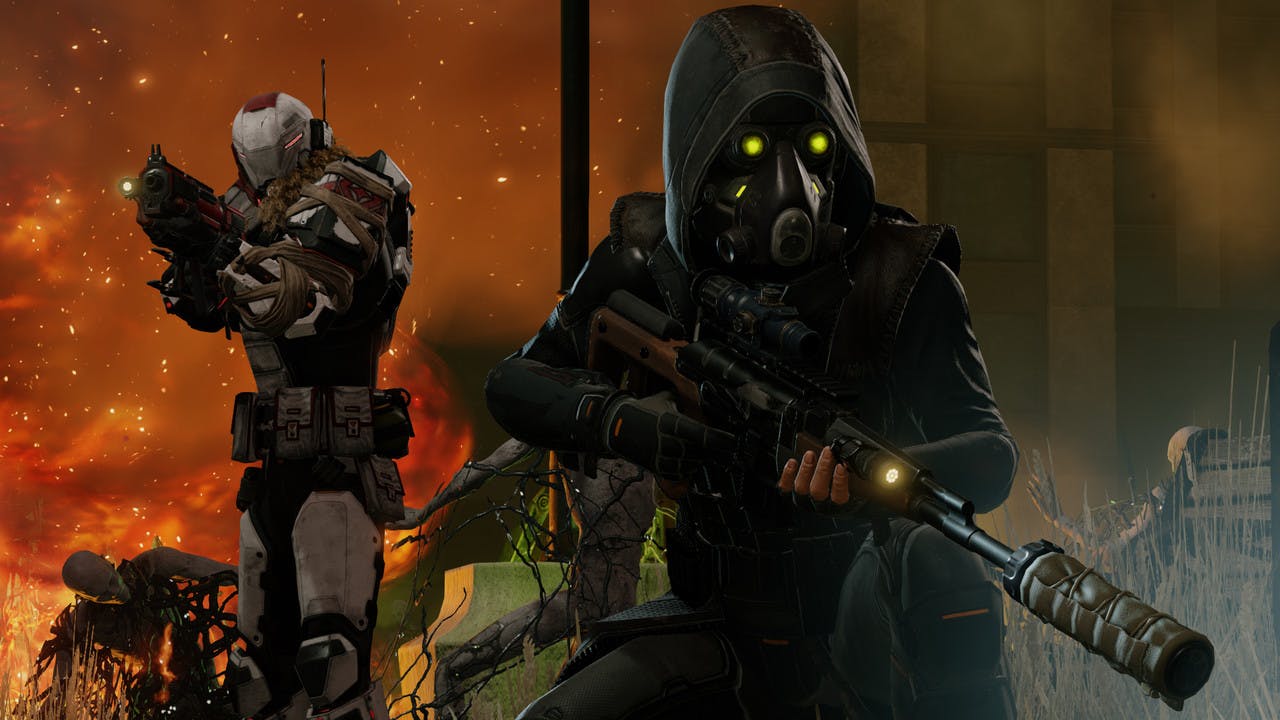 Beginning in 1994 with UFO: Enemy Unknown, the X-COM series has catered for a number of gaming genres - including real-time strategy, simulation, action RPG, tactical shooter and action adventure.
From 13 games and DLC expansions, around four of those predominantly feature turn-based tactical combat, where an an elite international organization tasked with countering alien invasions of Earth. Aside from the original trilogy (UFO: Enemy Unknown, X-COM: Terror from the Deep and X-COM: Apocalypse), the turn-based genre did not feature in the franchise again until 2012, when X-COM Enemy Unknown launched - which went onto scoop an award for best strategy game that same year.
Four years later, XCOM 2 made its way onto the scene, which was nominated for six awards in 2016. You're facing the extinction of the entire human race, good luck soldier!
The most recent entry in the popular series is XCOM: Chimera Squad, which features an all-new story set five years after XCOM 2 and includes a new combat feature and 11 unique human & alien agents to choose from.
Sid Meier's series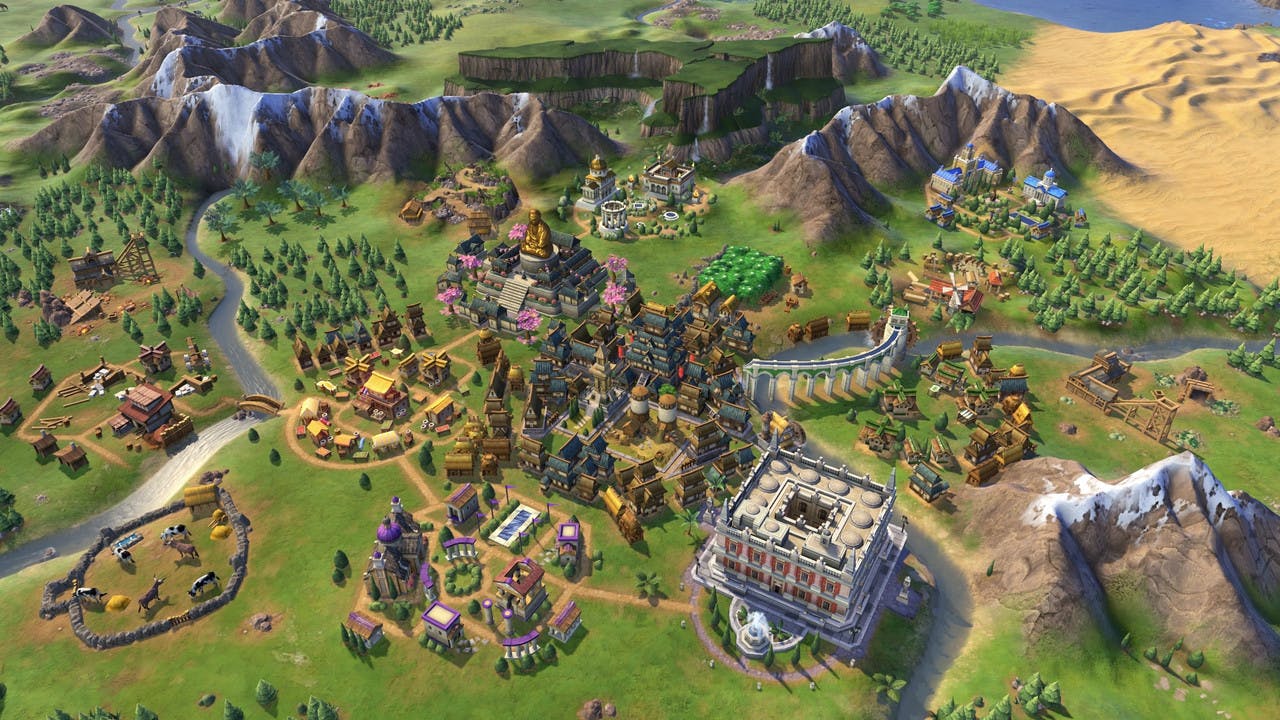 Canadian Sid Meier rarely gets the spotlight despite his name being plastered across multiple game titles, it's usually the games themselves that get all of the attention. There's nearly 50 games credited to Sid, with the Civilization series being among the most popular.
Throughout these games, players encounter vibrant lands where they must build, and maintain their own civilization - in some cases following historical leaders who each have their own traits and influences. The most recent Civ game launched back in 2016 with Sid Meier's Civilization VI, which sees players wage war, conduct diplomacy, advance culture, and go head-to-head with history's greatest leaders - from the Stone Age to the Information Age.
There's also the Sid Meier's Civilization VI Platinum Edition, which includes the base game, the Civilization VI: Rise and Fall and Civilization VI: Gathering Storm expansions, and six Scenario Packs.
Order of Battle: World War II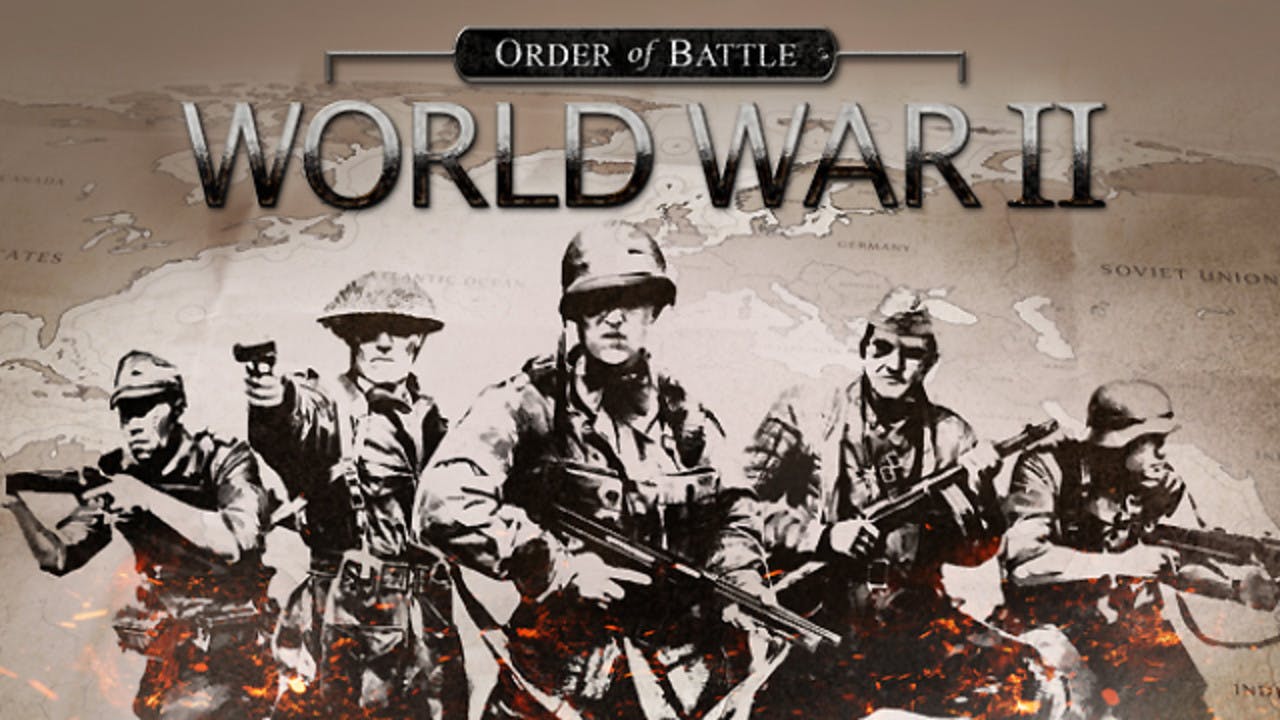 Free-to-play Order of Battle: World War II is a fine choice for wargaming, and it's free. The game features turn-based, hex-based tactical gameplay in a World War II setting - as well as a detailed 3D game map, over 700 different units, unique commanders that can be attached to the player's units, and 20 different specializations.
There are a range of modes for players to choose from. Players jumping in for the first time can make use of the Boot Camp and then progress to the campaign, while others will find the custom maps and modes, as well as a number of multiplayer options, just as appealing.
BattleTech (MechWarrior)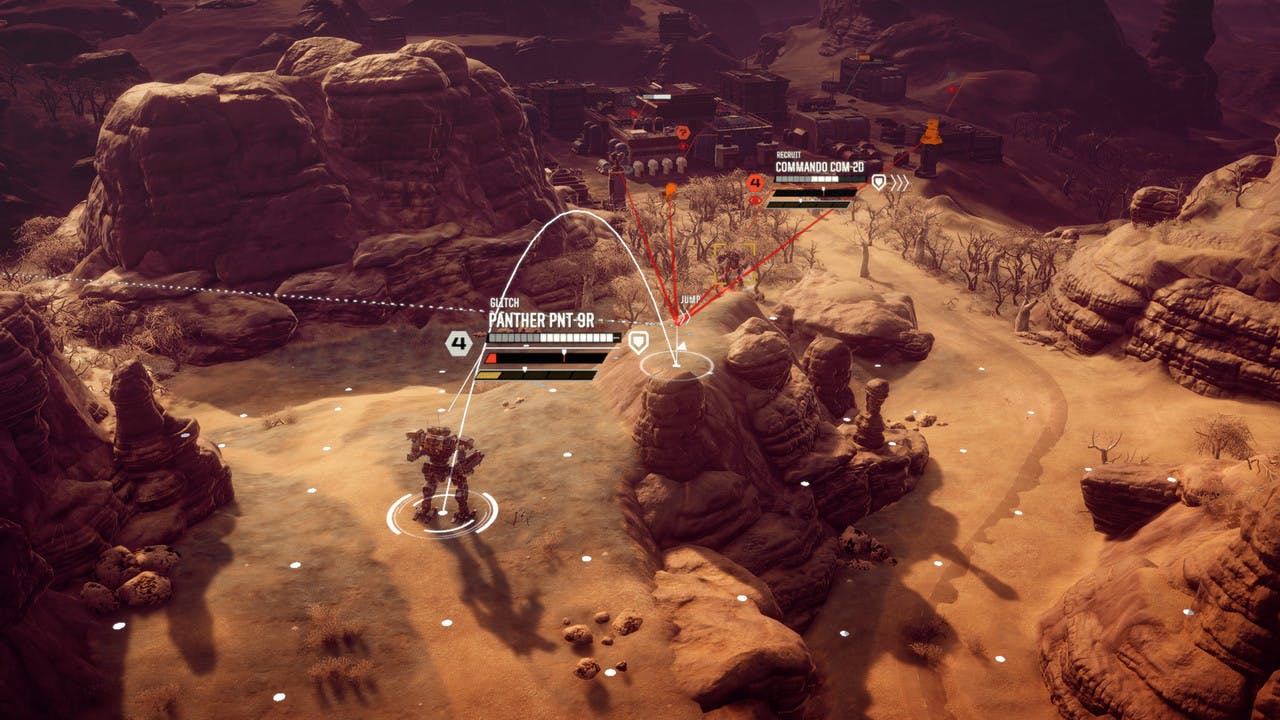 From a tabletop board game to a long-serving video game series, BattleTech - also known as MechWarrior - a wargaming and military science fiction franchise which launched in 1984, with the first video game launching in 1988. For the majority of the 90s and early 00s, the series fell under the MechWarrior name, in which players control huge Mech Tanks in combat.
In 2018, BattleTech re-emerged, taking influence from its tabletop days and combining it with current gen graphics to create a turn-based strategy game. Using over 30 BattleMechs available to deploy into battle, players will prep their army and make tactical decisions to stay one step ahead of the opposition, as well as using terrain, positioning, weapon selection and special abilities to outmaneuver and outplay.
The game has scored positive praise on Steam and from critics, and if you love huge well-armored mechanical robots, this is worth checking out!
Warhammer 40,000 - Sanctus Reach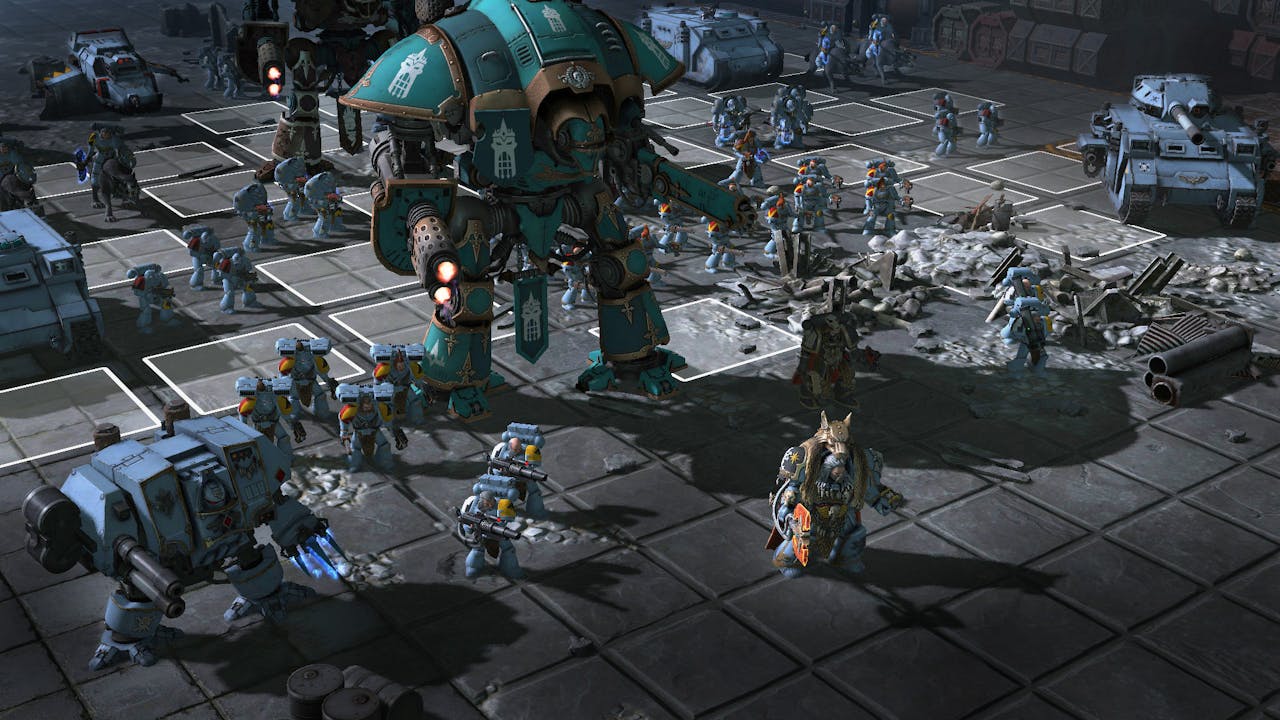 In turn-based tactical strategy Warhammer 40,000: Sanctus Reach, you'll lead either the Space Wolves Space Marines through a gripping, brutal campaign or lead the green tide of the Orks in skirmish battles.
Experience fast, immediate, deep, impressive gameplay and take command of several dozen different authentically crafted units and heroes, each with their own unique and extremely detailed 3D models that bring the universe of Warhammer 40,000 to life. Spend your points, make your list, choose your deployment, and lead your army into battle.
Make use of your units' different abilities, strengths and weaknesses, and level up these skills to carry over different scenarios. Choose from a vast array of weapons, make a wise use of the terrain and choose your tactics wisely!
---
---
Share this post