Two Point Campus Hands-on First Impressions
By Pezh J.
- 4th Aug 2022
Games
Class is finally in session!
In Two Point Campus it's time to spin academia on its head! Got a yearning for learning? Or just keen to build an educational masterpiece? Campus is jam-packed with new...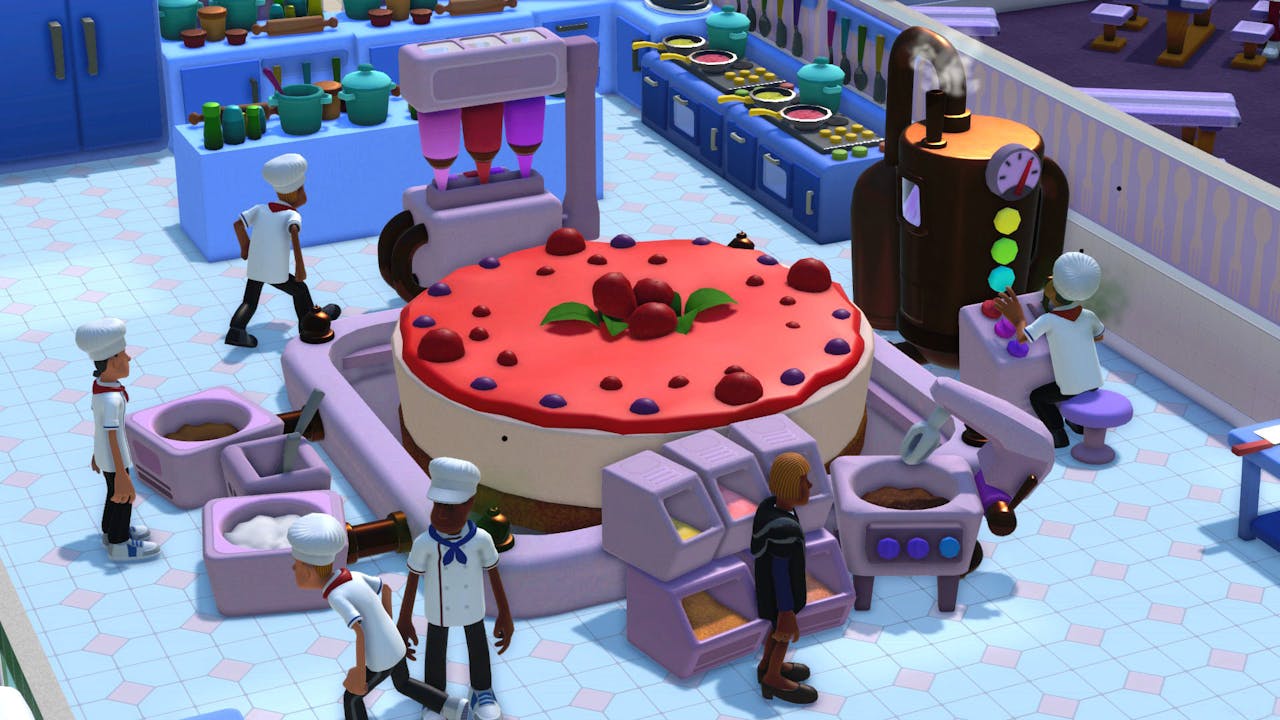 We've finally gotten our hands on Two Point Studios' latest title, Two Point Campus, and it's been difficult to put down. Lucky for you, we've managed to pry ourselves away from it to give you some first impressions!
If you're a big fan of Two Point Studios' first release, Two Point Hospital, then you're in for a treat with Two Point Campus. Two Point Campus takes all of the familiar mechanics and managerial aspects of the first game but grants you the ability for greater customisation, as well as ironing out a few of the more frustrating micro-management aspects in the previous title for an altogether more streamlined experience that is still brimming with substance.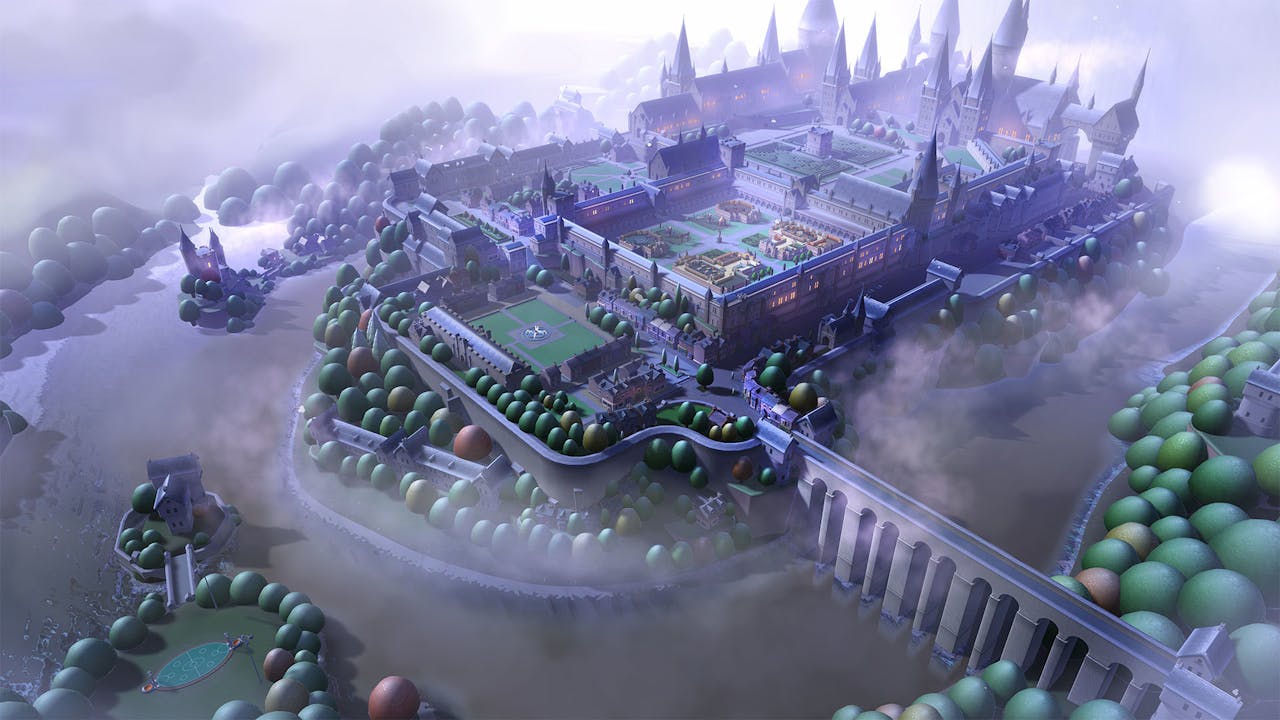 You start your university management journey at Freshleigh Meadows, a tutorial level that eases you into the mechanics of course management, beginning with the introductory course Scientography. You have an existing campus building already, but the game guides you through the necessary rooms needed for the course and hiring your first teacher who requires Scientography qualifications. From here, you learn more about the various aspects of caring for your students as the school year starts. You need to provide bathrooms for both staff and students to use, a comfortable dormitory for your students to store their stuff and rest in, and a lounge area for the students to kick back and relax. A shower room will also come in handy to ensure your average campus hygiene stays at a pleasant and respectable level!
The game only expands from here, as you need to provide more facilities as the university expands and your students reach higher levels of their classes. You can create libraries for the students to study in as well as complete their course projects, and if a particular student is at risk of failing their course, you can give them dedicated time with a private tutor to bolster their grade.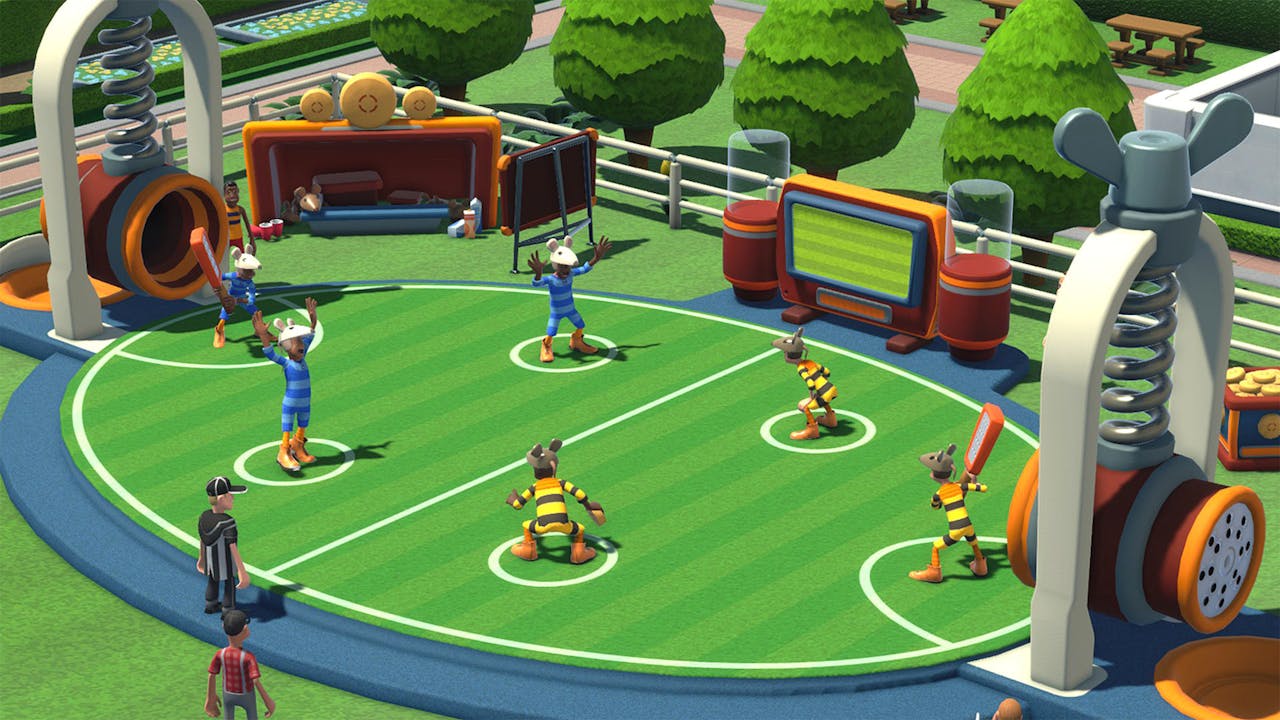 Two Point Campus's progression functions much like it did in Two Point Hospital. Each campus has three different Star Rating levels to achieve, each with an escalating level of difficulty in requirements to pass. Earning a star on a campus will usually unlock the next, but make sure you put the time and effort to gain the remaining stars, as you'll unlock more courses and items for your current and future academic enterprises. Completing challenges and further star levels will grant you Kudosh, a currency that returns from Two Point Hospital, that you carry throughout all your campuses and allows you to permanently unlock new items for your campuses.
With a dozen campuses to playthrough, there's plenty here to keep you hooked for hours. From being able to design your own campus buildings and grounds, to working out exciting entertainment and party schedules for your student unions, the solid mix of creativity and management in Two Point Campus means that there's something here for everyone.
In Two Point Campus it's time to spin academia on its head! Got a yearning for learning? Or just keen to build an educational masterpiece? Campus is jam-packed with new...
Two Point Campus releases on the 9th of August 2022. Grab your notebooks, backpacks and energy drinks, we'll see you on the first day of class!
---
Share this post