Ubisoft announces Assassin's Creed Valhalla - Full reveal premiere trailer to come
The big announcement trailer lands very soon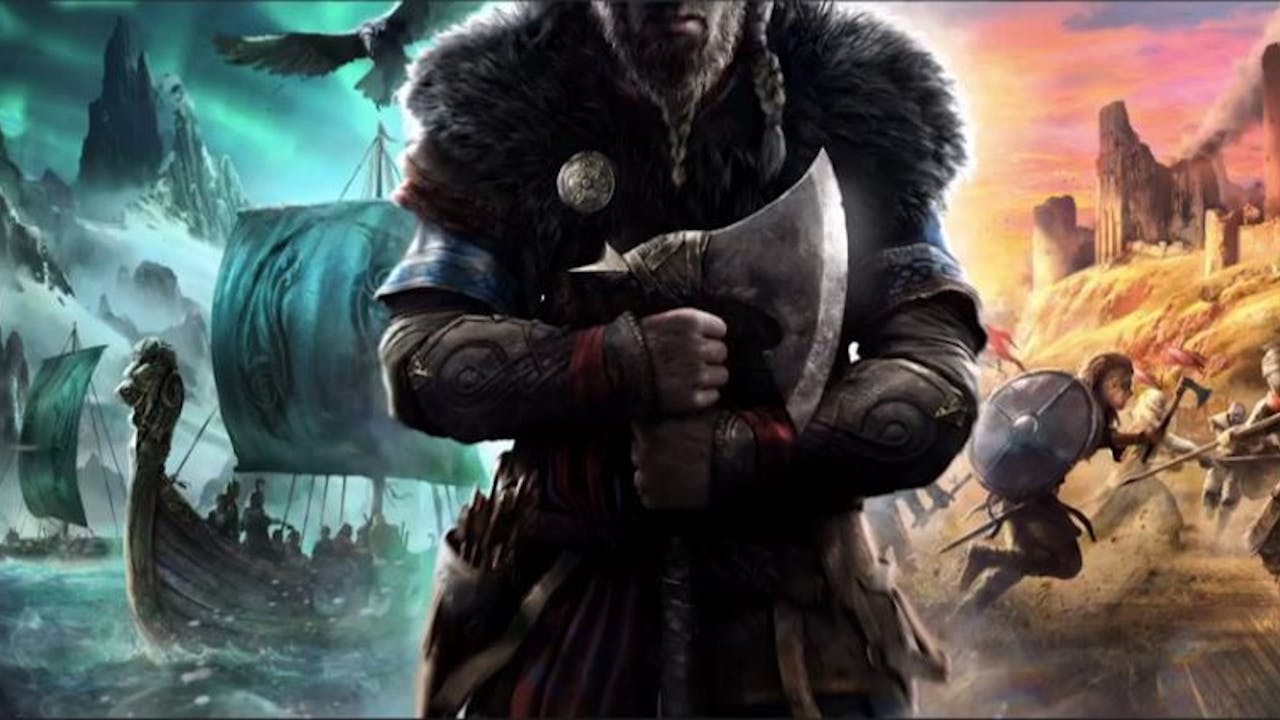 The new Assassin's Creed title has been officially confirmed as Assassin's Creed Valhalla in a brief statement by Ubisoft today (April 29th).
Rumors have been circulating for some time that the series would venture into Viking/Nordic territory after alleged details of an 'Assassin's Creed: Ragnarok' - as well as YouTuber JorRaptor's video on the Tom Clancy's The Division 2 Easter egg, which appeared to show an in-game image of a Viking warrior clutching the Apple of Eden, an ancient orb that has appeared throughout the AC game series as a source of advanced supernatural power, which the Templars often seem to be trying to find.
Amazon Germany was also in a spot of bother after listing an 'Assassin's Creed Ragnarok Valhalla Edition' for the PlayStation 4 back at the start of 2020, which from the name confirmed today wasn't far off.
Earlier today, Ubisoft unveiled a live stream (below) in which Australian digital artist Kode Abdo, AKA Bosslogic created a cover image that shared details of the game's main character and setting via unique digital art session that lasted over eight hours... fortunately for you, the updated video below has been sped up!
At the end of the live stream, after hours of careful creativity, fans were treated to the 'full picture' followed by messaging that the full world premiere trailer will arrive tomorrow (April 30th) at 8am PDT / 4pm BST / 5pm CEST. Assassin's Creed Valhalla will be the 12th game in the main AC series, following Assassin's Creed Odyssey that launched in October 2018.
Fingers crossed that the reveal will tell us more about the protagonist, the map and whether AC Valhalla will launch on PC, Xbox One and PlayStation 4 - or potentially debut on the Xbox X Series and PlayStation 5.
---
---
Share this post