A helping hand 5,000 miles away, all thanks to video games!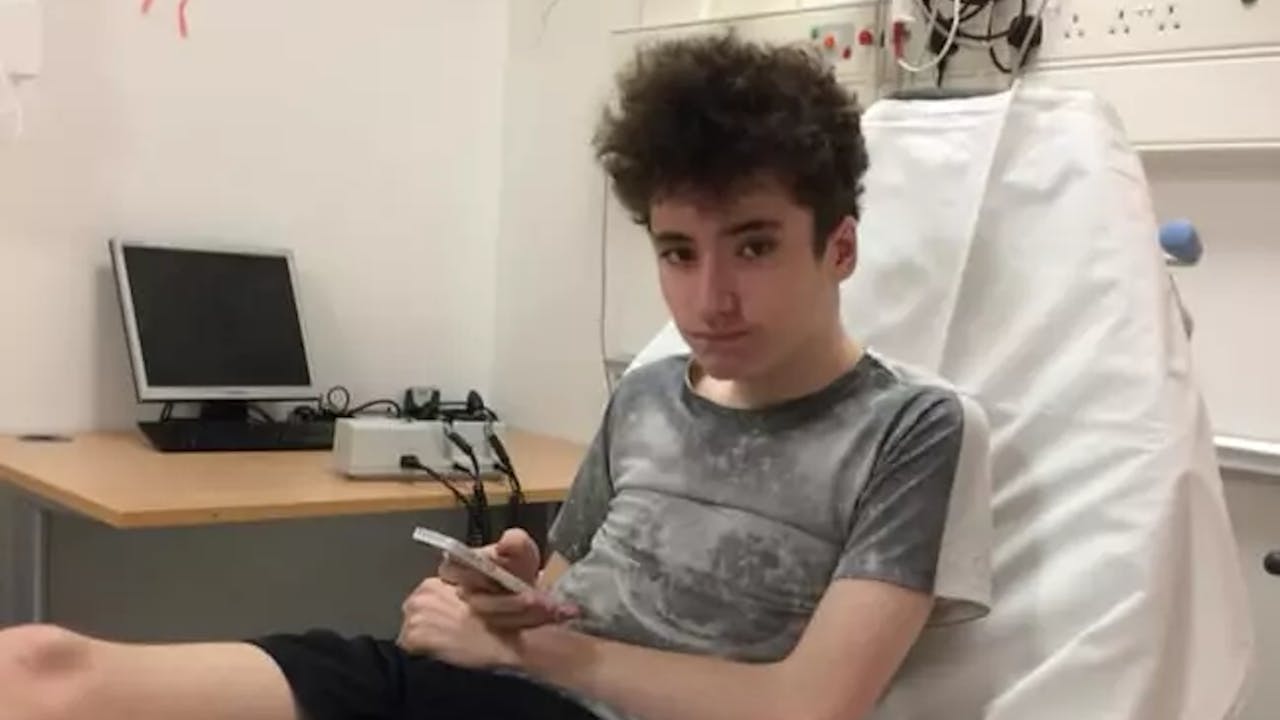 We often hear about how video games and time spent in front of the screen can 'melt our brains' causing all sorts of health problems - but for one UK gamer, playing video games was actually a lifesaver.
We're not talking to the extent of BD-1 firing out a Health Canister or Lifeline activating a D.O.C. Heal Drone (modern references for you there), but when 17-year-old Aidan Jackson felt unwell and reportedly had a seizure, his online gamer friend acted quickly.
In a recent report by Sky News, Aidan was in his bedroom at home in Widnes, Cheshire, playing a game with American friend Dia Lathora when he become unwell. The teen, who had previously suffered a seizure in May 2019 (pictured above) decided to turn his mic towards his bed while he laid down to rest, keeping Dia in the loop on what was happening.
Dia told the UK newspaper the Liverpool Echo "I just put my headset back on and I heard what I could only describe as a seizure, so obviously I started to get worried and immediately started asking what was going on and if he was OK. When he didn't respond I instantly started to look up the emergency number for the EU.
"When that didn't work I just had to hope the non-emergency would work, it had an option for talking to a real person... and I can't tell you how quickly I clicked that button."
Fortunately, Dia's efforts from some 5,000 miles away paid off, with the emergency services locating Aidan's address.
Caroline Jackson, Aidan's mum, also told the Liverpool Echo: "We were at home watching TV and Aidan was upstairs in his room. The next thing we noticed was two police cars outside with flashing lights.
"I assumed they were in the area for another reason and then they ran up to the front door. They said there was an unresponsive male at the address.
"We said we hadn't called anyone and they said a call had come from America. I immediately went to check on Aidan and found him extremely disorientated."
She added "We are extremely thankful for what Dia did and shocked that we could be downstairs and not know anything was happening. Dia had our address but didn't have any contact numbers, so it was amazing she managed to get help from so far away.
"I've spoken to her and expressed our thanks - she's just glad she could help. Aidan is a lot better and hopefully everything is OK when he has his appointment at the hospital but he's doing well."
Comments on Sky News' YouTube channel were a mixture of delight and, of course, some humor.
YEAH YUKERSON said "This might be the best thing I see all day" - while David Marjason said "The girl and boy gamer meet in real life and they then live happily ever after..."
obmitty1 joked "Moment of silence for the Teenage Boy who can't close his door anymore..." - and Louis 494 said "Texans are underrated for how nice they are, always good-spirited."
---
---
Share this post