Ultimate Team has 100 FUT ICONS for the first time in FIFA 21
Ferenc Puskás, Samuel Eto'o and Nemanja Vidić are part of the 11 new additions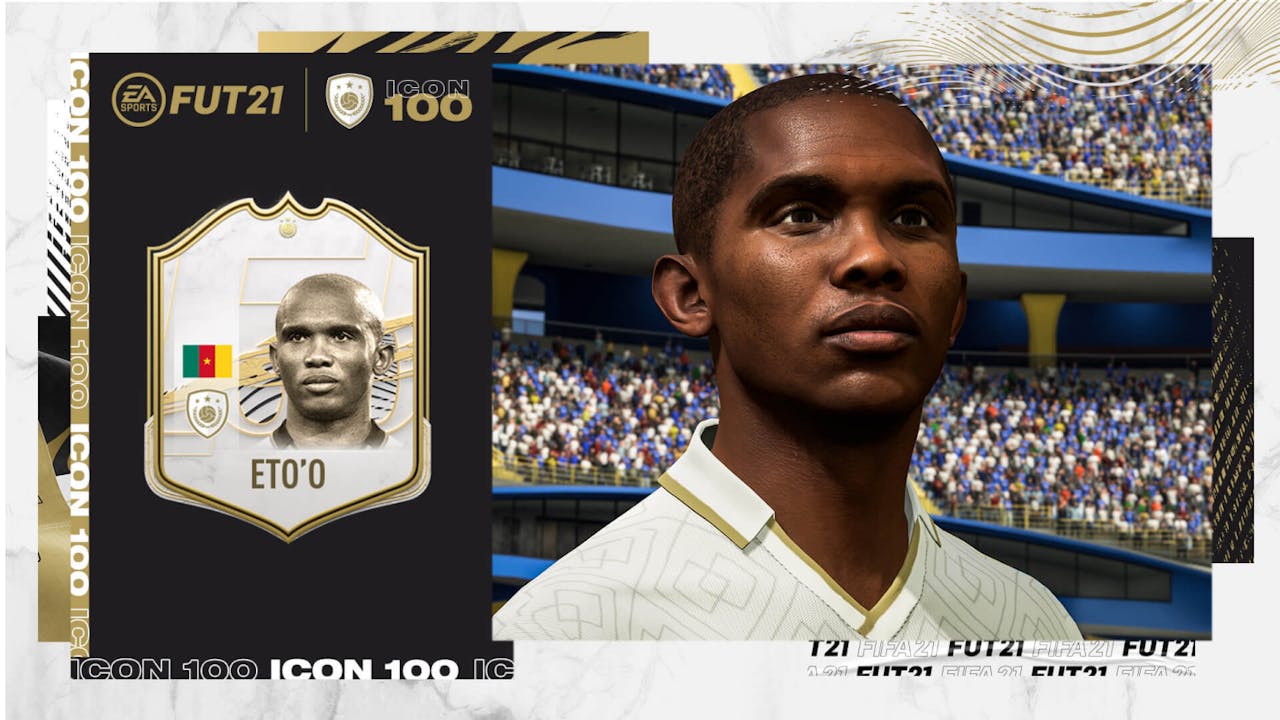 Electronic Arts' mammoth football (soccer) franchise FIFA is being updated for the 2020/21 season on October 9, 2020 with FIFA 21. Part of the changes includes new icons for the vastly popular Ultimate Team game mode.
For those of you that don't know, Ultimate Team; or FUT for short, is the mode in which gamers can build their own dream team out of over 17,000 players in FIFA 21. These players will get special cards based on their real-life form or special events - such as Halloween. This makes it FIFA's most popular Esports format to date with the tactics of building your squad a key part in the mode.
It's not just players from the existing 2020/21 squads that are in the game. Rare FUT ICON cards can be found in packs, in which include some of the best players to have ever graced the game. These include Brazilian magician Pelé, the only England captain to win the World Cup, Bobby Moore, and the hand of God himself, Diego Maradona.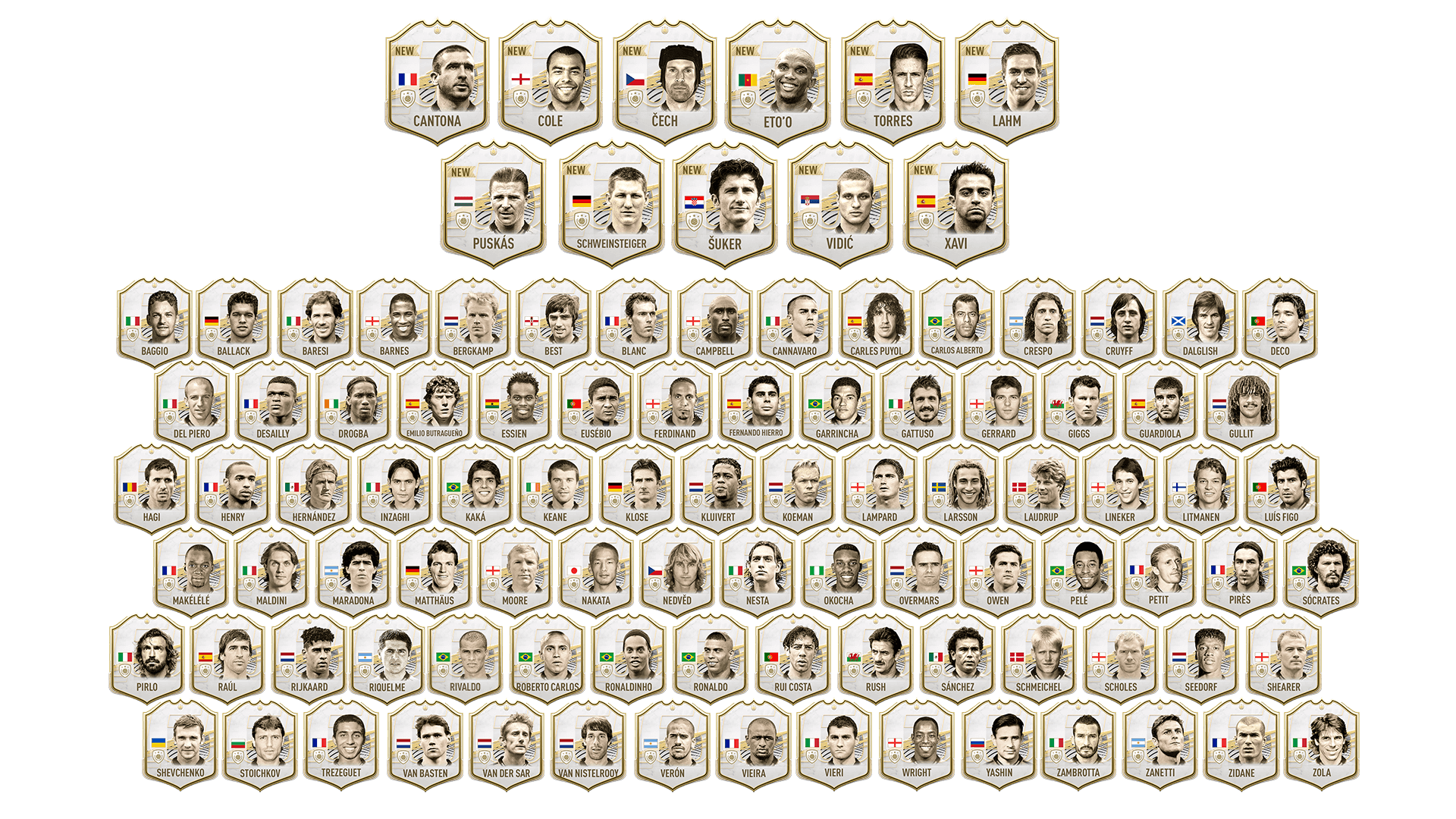 For the first time, the game mode has reached 100 FUT ICONS with 11 new legends joining the elite roster. These are as follows.
Eric Cantona
From a King to an ICON. Eric Cantona was a player who made history every time he stepped onto a pitch. Stylish, wily, maverick talent with a ferocious competitive drive, his approach to the game was totally unique in England. Four Premier League titles, two FA Cups, some larger than life moments and 73 goals later, his impact is still felt today. In Manchester and beyond. All hail King Eric.
Petr Čech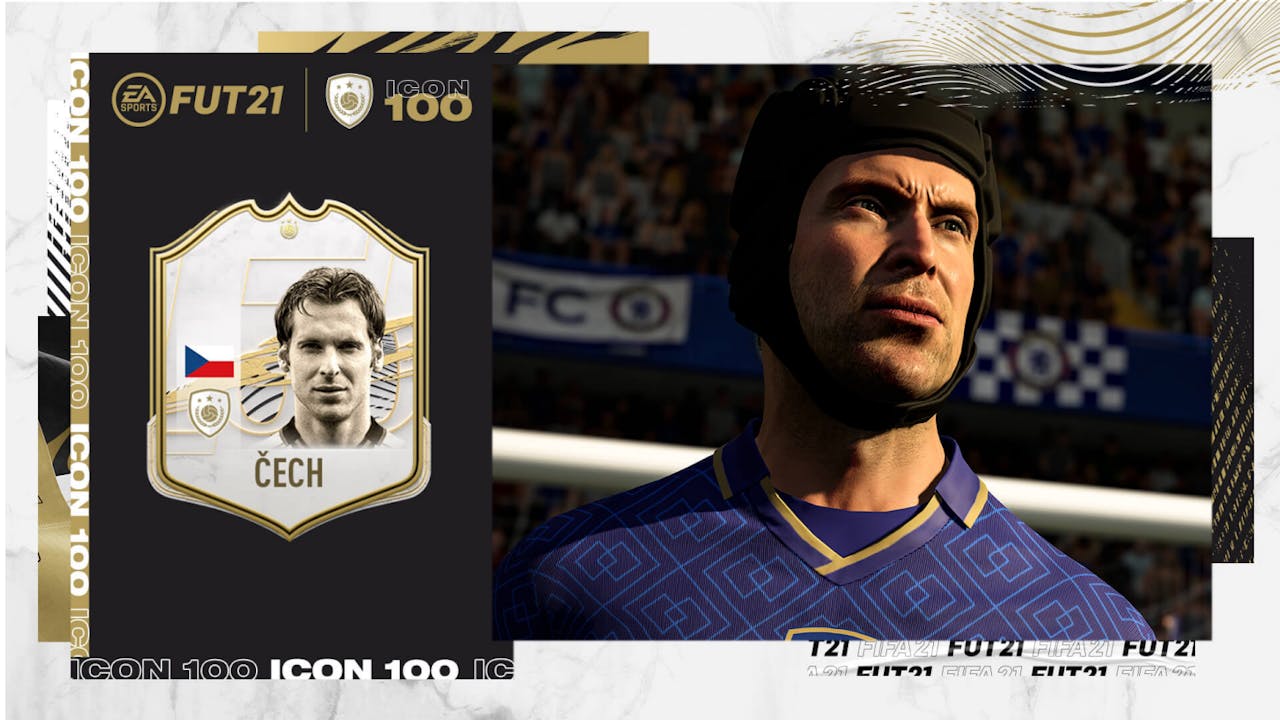 Petr Čech's incredible consistency between the sticks laid the base for Chelsea to win four Premier League titles, four FA Cups and a UEFA Champions League trophy. Čech was famed for his concentration, leadership and he always had a bit of magic in his gloves for the right occasion. It's no surprise he holds the record for most clean sheets in Premier League history.
Ashley Cole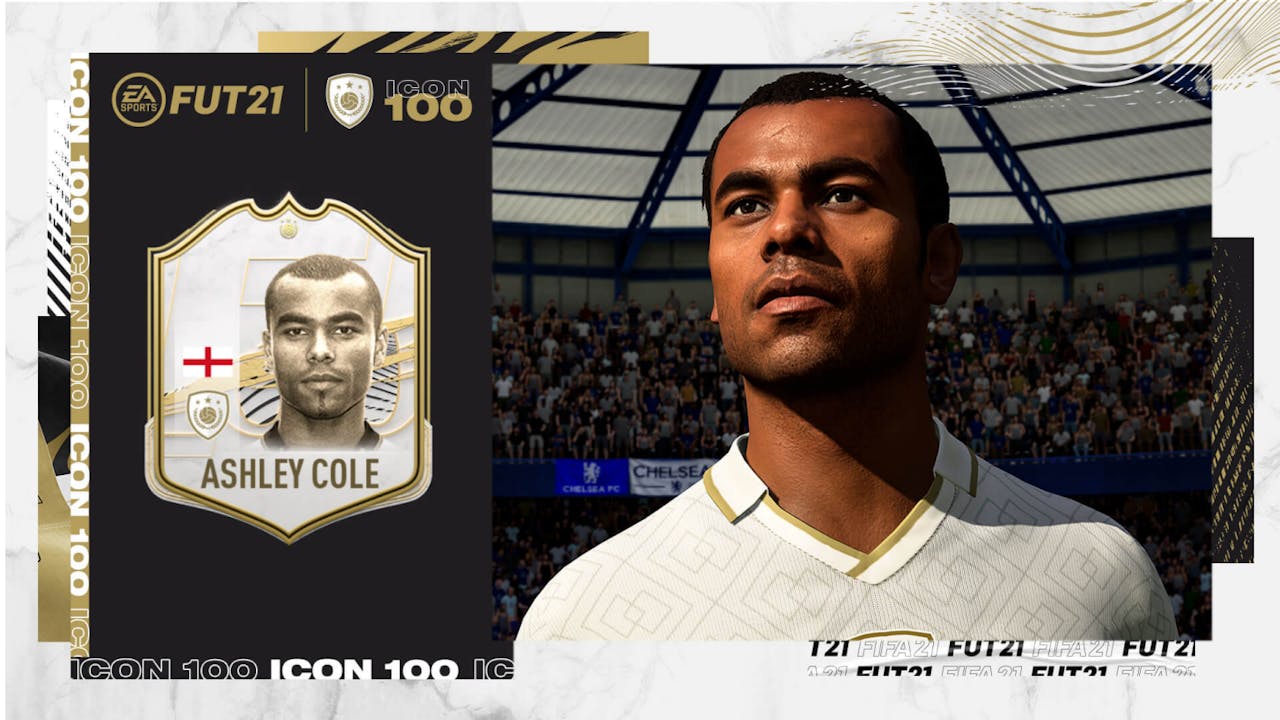 After being a part of the record-breaking Invincibles, Ashley Cole moved to Chelsea to continue his legendary career. Known for bombing forward and contributing to the attack in his early days, later on he became more diligent and tactical. Cole excelled at both sides of the game, which is why he played 107 times for England - becoming the most capped full-back in English history, earning himself a claim to being the nation's greatest ever left back.
Samuel Eto'o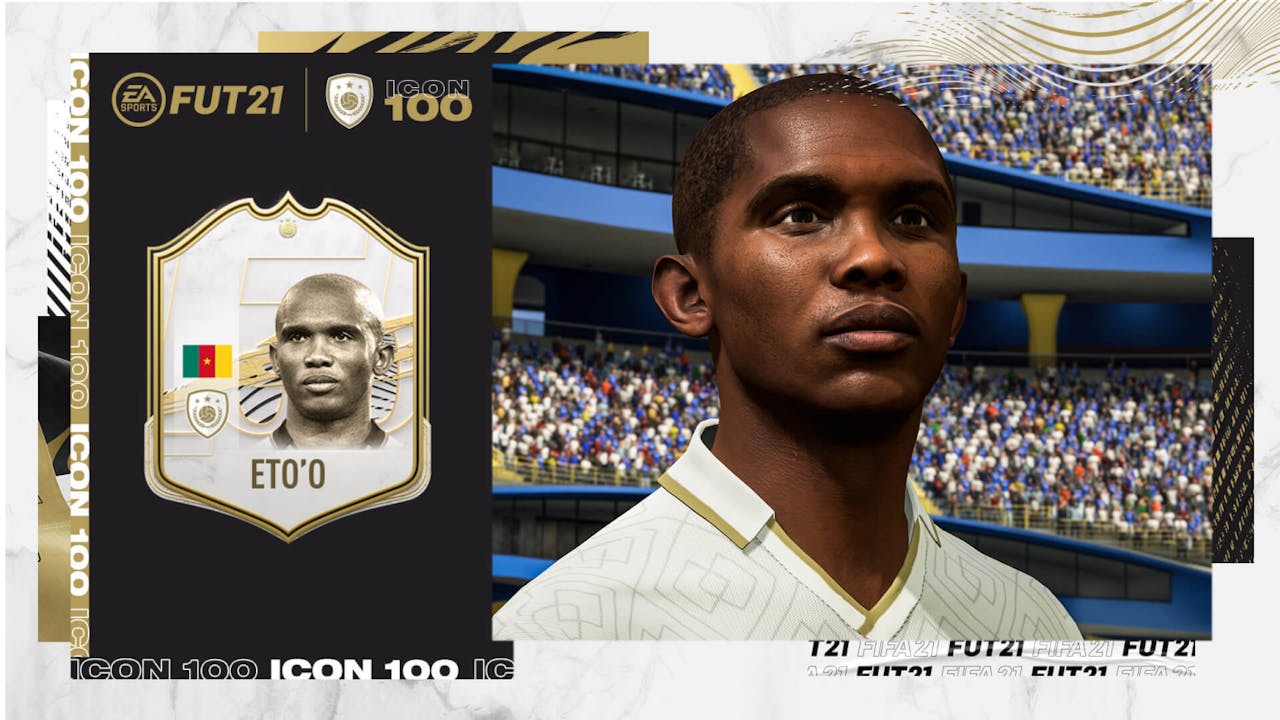 Widely regarded as one of the greatest African players of all-time, Samuel Eto'o was a titan. Devastating finishing, coupled with pace, trickery and a grafty tactical nous, Eto'o preceded his own reputation. Goals wherever he went vaulted his teams to UEFA Champions League glory on three occasions, with Eto'o scoring in two finals. A marksman on the pitch and an arrow for humanitarian causes off it, Eto'o was more than just a striker. He was a creator, facilitator and leader. A legend, in the truest sense.
Philipp Lahm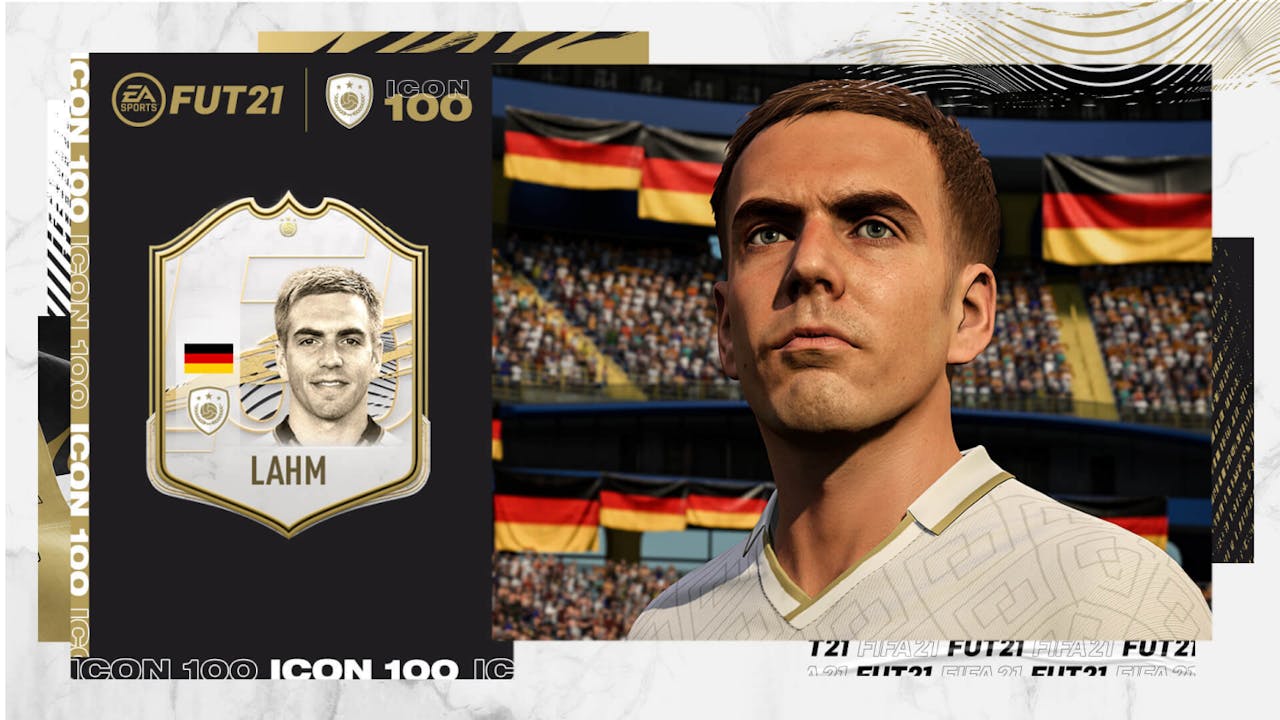 A consistent, technically complete footballer, Philipp Lahm's name is associated with excellence. His tactical versatility, whether deployed in his native role of full-back, or pushed further into midfield, Lahm's diligence, grit and grace made him a competitor who led by example. Over 20 career titles including the FIFA World Cup and UEFA Champions League make Lahm a player who will be studied for years to come.
Ferenc Puskás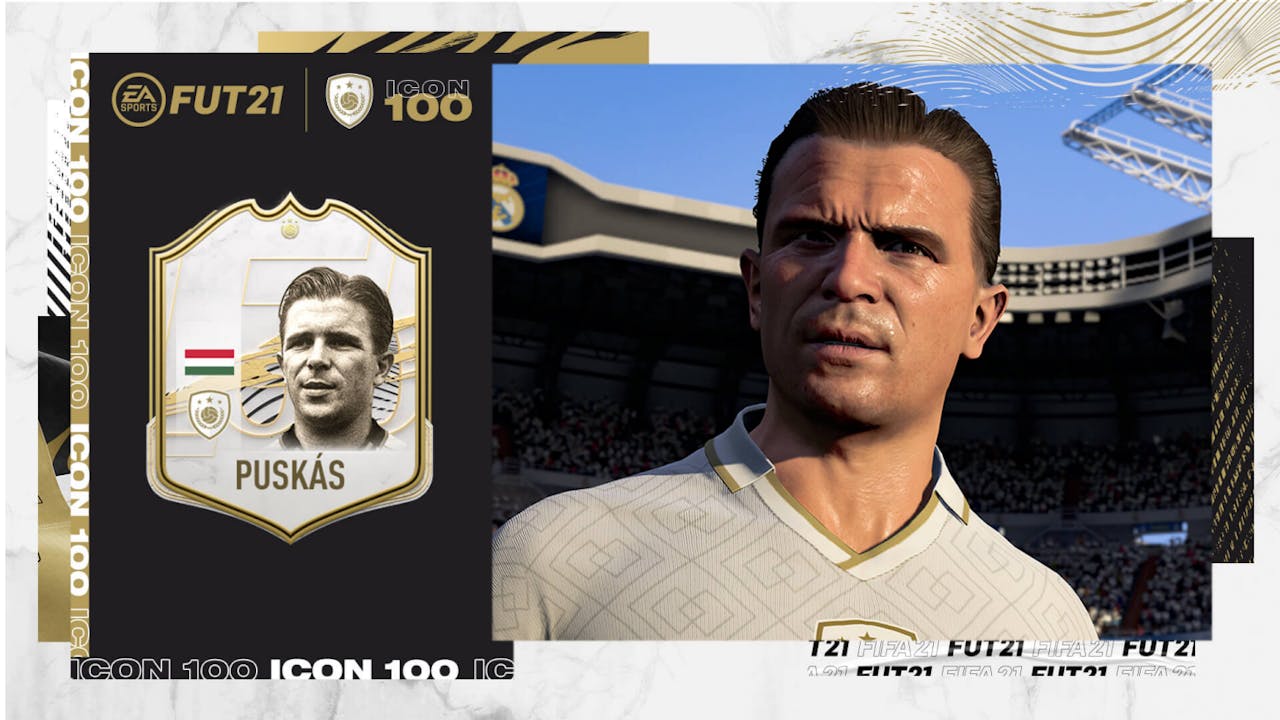 There are few players who stand as tall as Ferenc Puskás in football history, let alone Real Madrid's near-fictional club lineage. Widely recognized as one of the greatest forwards ever, Puskás drove Madrid to three European Cups, with his dribbling ability, movement and perfect timing contributing to some of Real Madrid's most glorious moments. He also carried Hungary to a FIFA World Cup final - amassing 84 goals in 85 appearances for his nation. The FIFA ''Puskás'' Award is given to the scorer of the best goal each year. You can only imagine what the man it's named after's goals were like.
Bastian Schweinsteiger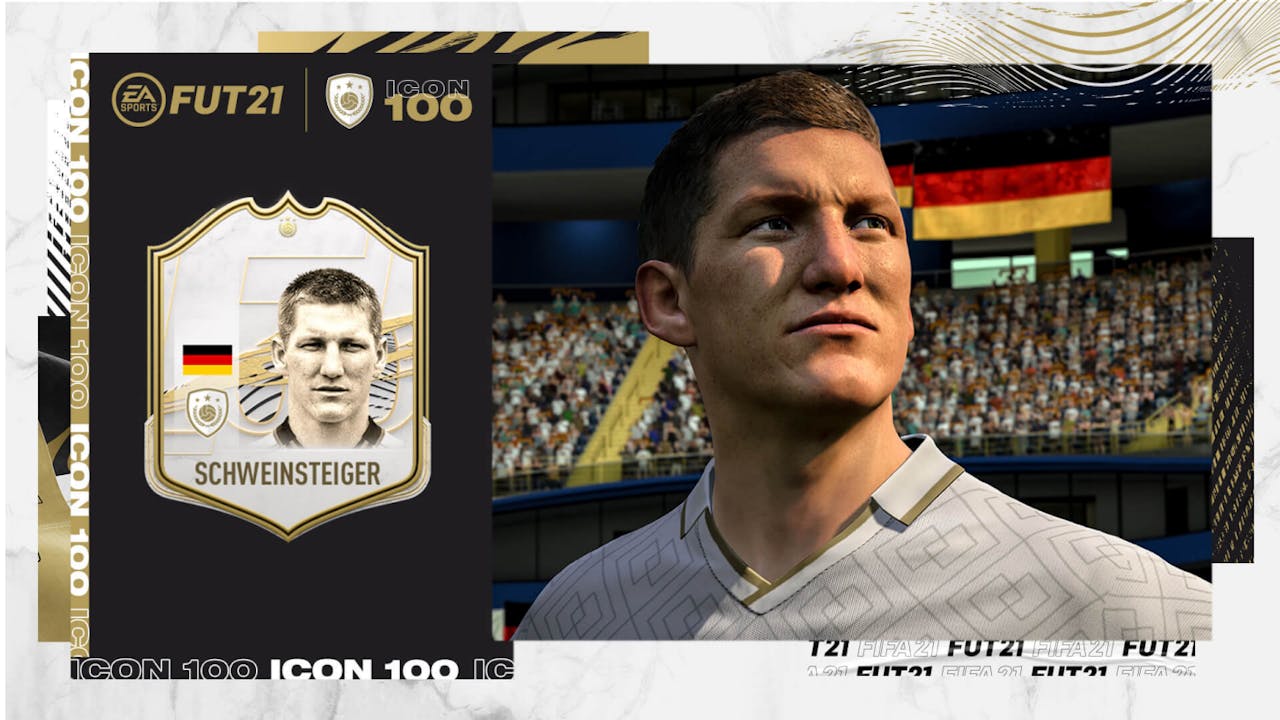 A vital cog of Germany's golden generation, Schweinsteiger's solidity, technique and craft created a new template for German midfielders. Initially a winger, after moving into the center of midfield his ingenuity and drive earned him eight Bundesliga titles and one UEFA Champions League trophy as captain - as well as the honor of leading Germany to the FIFA World Cup in 2014.
Davor Šuker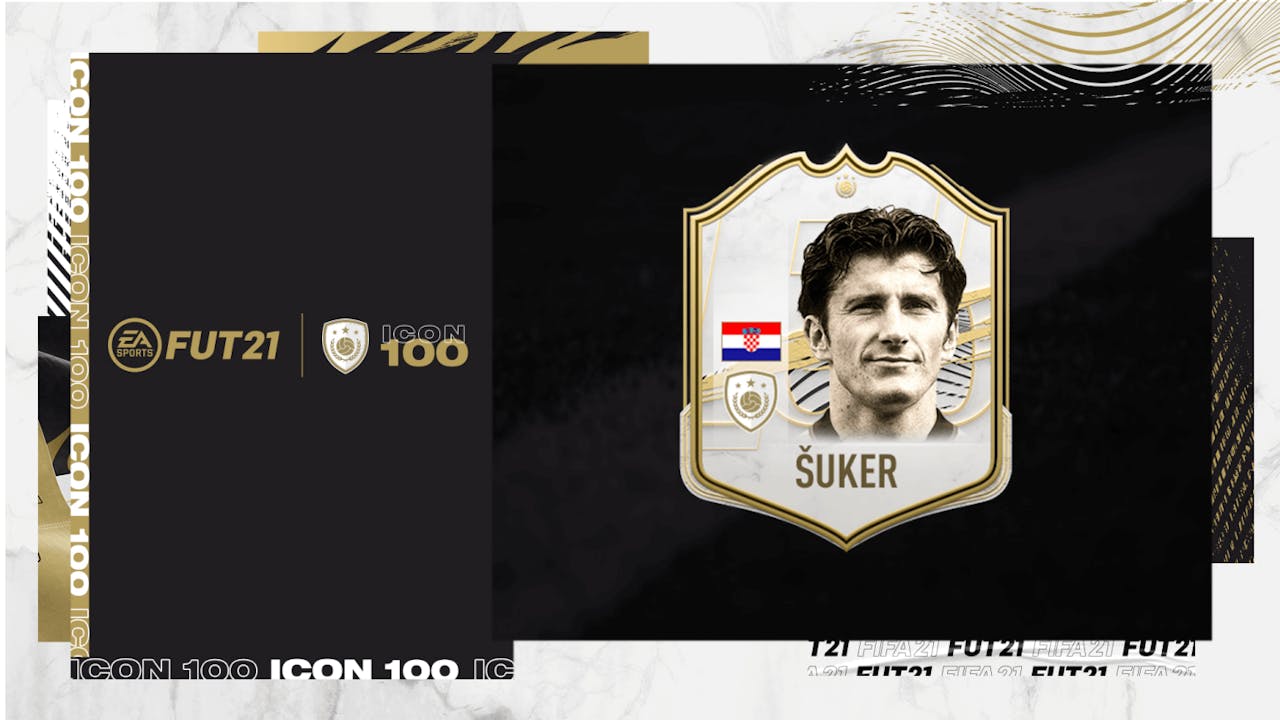 Croatia produces many stars, but Davor Šuker might be the most iconic of them all. After pulling up trees at Sevilla, he moved to Real Madrid and firmly planted himself as one of his generation's best strikers. Firing Los Blancos to a league and UEFA Champions League double in the 1997-1998 season. Šuker also fired Croatia to the FIFA World Cup semi-finals in 1998, winning the Golden Boot with six goals in seven games. He remains Croatia's all-time top scorer with 45 goals. Šuker inspired a nation.
Fernando Torres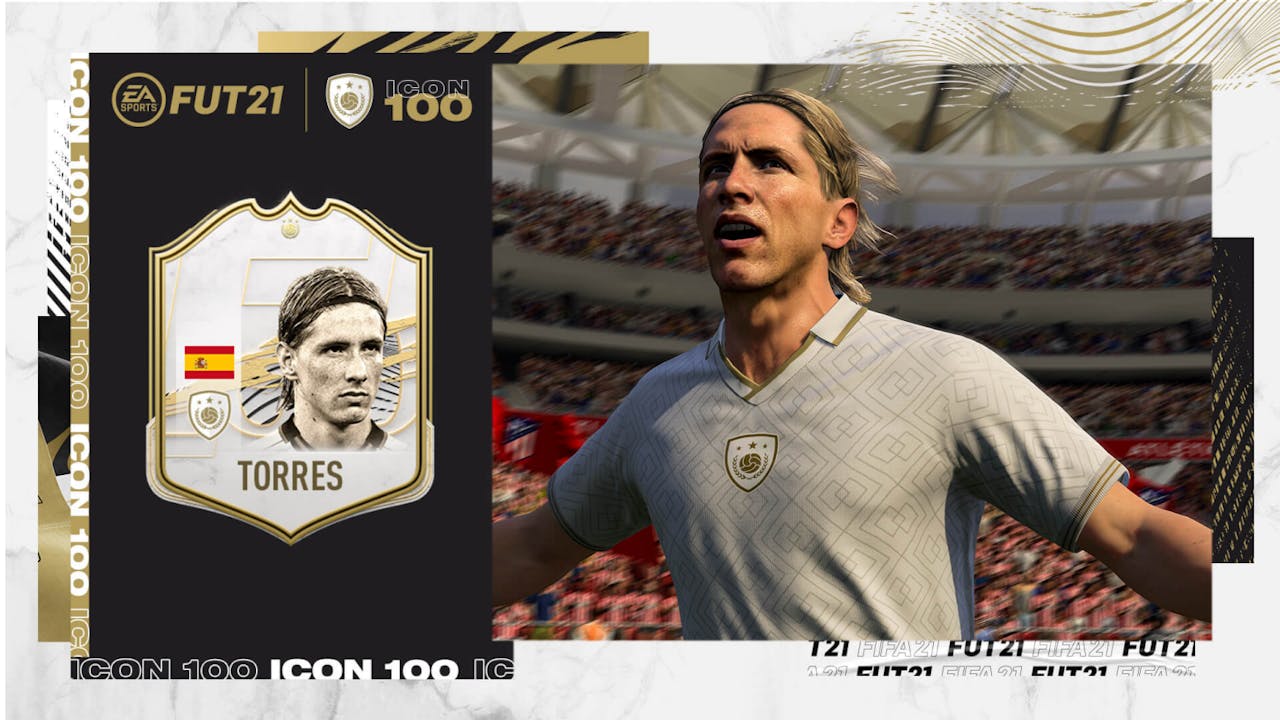 Fernando Torres stands as one of the most feared strikers of his generation. Bursting onto the scene at Atlético de Madrid scoring 82 goals in 214 apps, it was at Liverpool where El Niño set the game alight. Fusing strength, skill and killer instinct, Torres terrorized defenses for club and country. Scoring in two UEFA European Championship finals in addition to a vital goal for Chelsea on their way to winning the UEFA Champions League, Torres was a striker of the ages, for big occasions.
Nemanja Vidić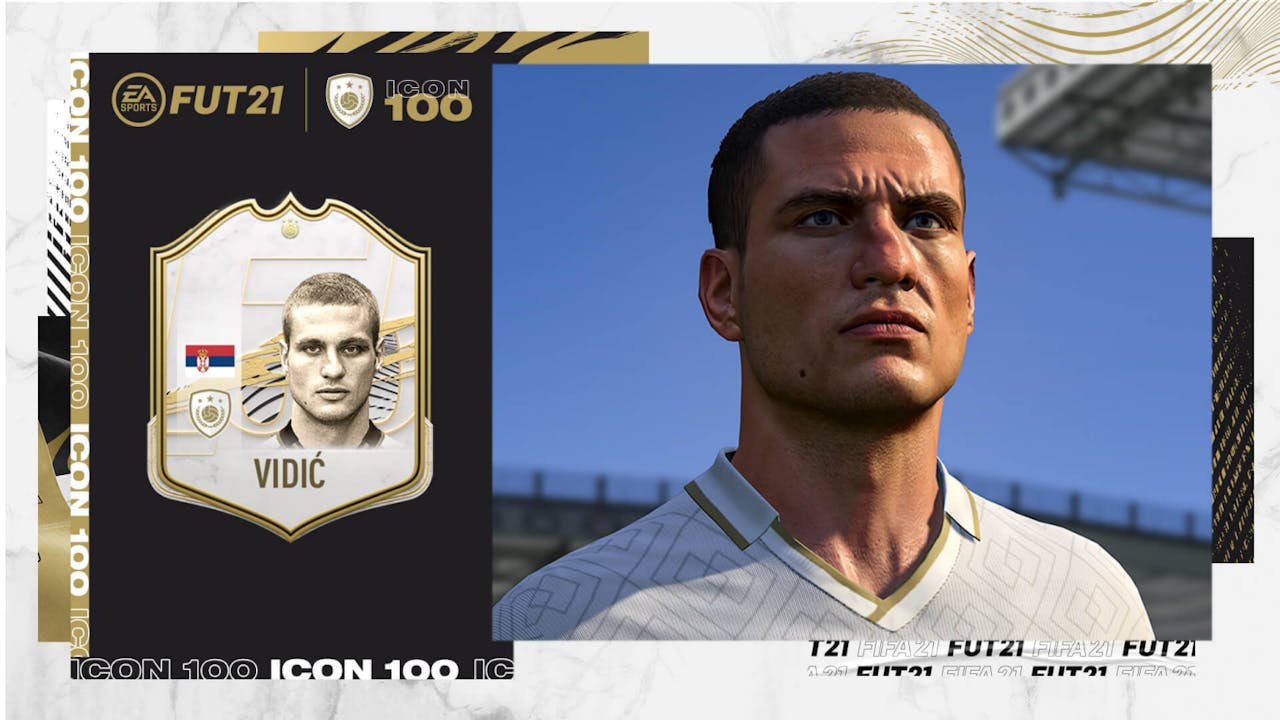 Nemanja Vidić took his time to settle in the Premier League, but once he had, he became one of the most feared defensive combatants the league has ever seen. A typical ''front-foot'' defender who liked to get ahead of the attacker - employing a combination of grit, guile and tactical balance to ensnare any threats. Forming a legendary partnership with fellow ICON Rio Ferdinand, Vidic's commitment to the team, warriors spirit and sound technique led to more than 15 honors in a glittering career.
Xavi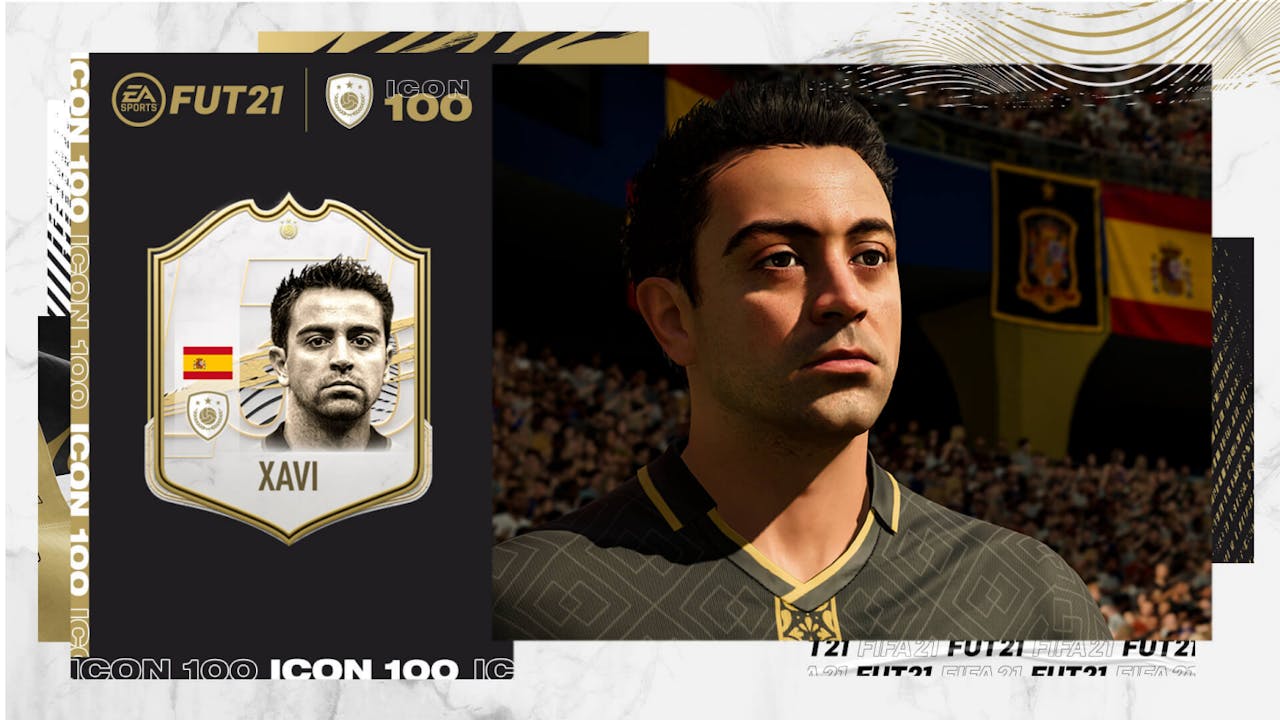 Xavi Hernández is one of the most storied midfield players of all time. Able to dictate the pace of a game on his own or in a double-pivot, the indelible honors list speaks for itself. His ability to control a midfield and shape attacking patterns transformed the idea of what a midfielder should be. His game has been analyzed and dissected but never quite emulated. Few could pull strings finely as ''The Puppet Master'' did.
If this has got you excited for the next version of FIFA then you can pre-order all three versions of the game on our store now. Including the Ultimate Early Edition which will give you the following if you pre-order by August 14, 2020.

- 3 Days Early Access
- Cover Star Loan Item, for 5 FUT matches
- Special Edition FUT Kits and Stadium Items
- Up to 24 Rare Gold Packs, 2 per week for 12 weeks
- Limited-Time Bonus: An Untradeable FUT 21 Ones to Watch Item
- FUT Ambassador Player Pick, choose 1 of 3 player items for 3 FUT matches
- Career Mode Homegrown Talent, local youth prospect with world-class potential

All player text and images provided by Electronic Arts.
---
---
Share this post