Unleash your creativity with the new Battlefield 2042 Portal game mode
By Declan Barry
- 23rd Jul 2021
News
This brand-new mode is launching with the game on October 21, 2021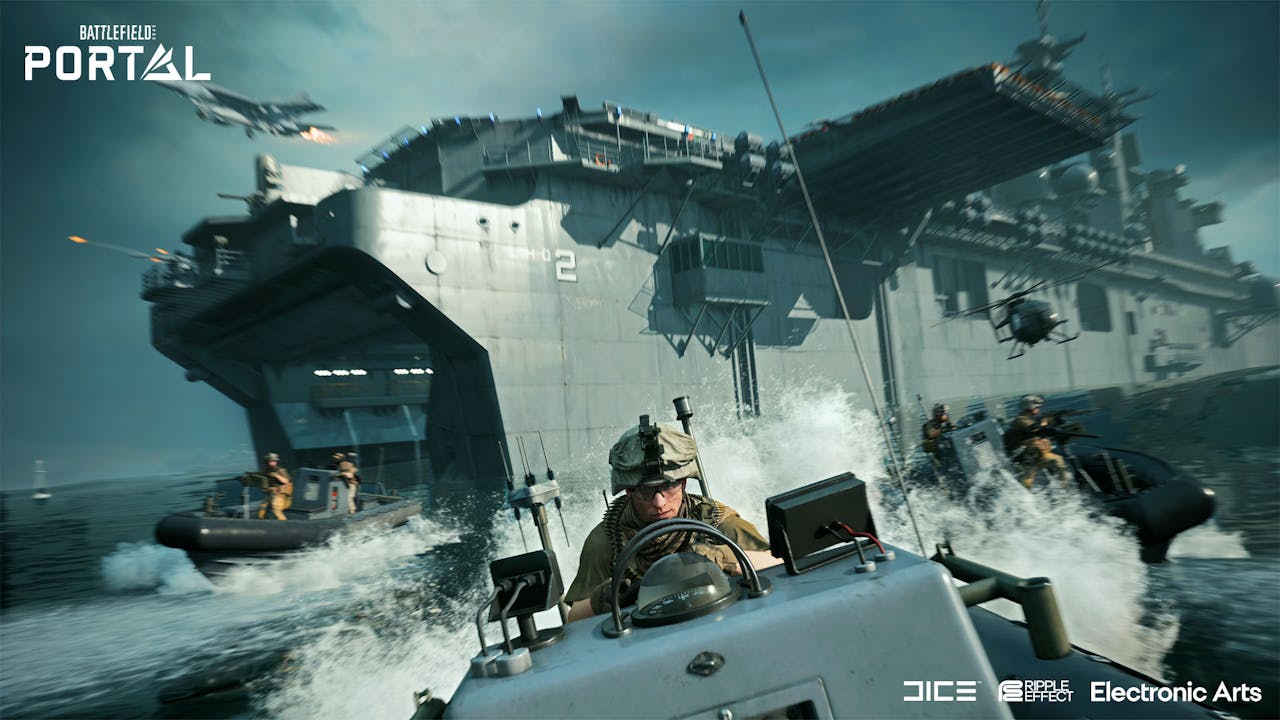 Electronic Arts and DICE revealed a new game mode for the upcoming Battlefield 2042 game at EA Play Live. It's fair to say they're encouraging gamers to think outside of the box with this one as they put players in control of creating experiences for fellow Battlefield community members.
"Battlefield Portal is a love letter to fans and creators," says Senior Design Director Justin Wiebe of Ripple Effect Studios™ (formerly known as DICE LA). "This creative suite will give the community more opportunity than ever before to create their own spin on the Battlefield experience."
Within the mode, you'll be able to create and find experiences made by the community with settings, custom modes and a Logic Editor all able to be tweaked within the sandbox. Examples that EA gave us in a recent blog post about the mode include:
Factions - for the first time in franchise history you can battle across different Battlefield eras, choosing which soldiers, weapons and vehicles can compete on the battlefield. Want to pit a 1942-era team against foes outfitted with modern weapons and tech? Go for it.
Mobility - using Battlefield 2042's Settings, you can disable/enable players' ability to Aim Down Sights, go prone, and more. We're giving you the options that allow you to play these Battlefield experiences as authentically as possible or to instead enjoy them with the conveniences of the modern gaming experience. For example: If you want a more authentic Battlefield 1942 experience, you can switch off sprinting and disable health regeneration.Visibility - if you want to create a more Hardcore mode experience for your players, why not disable everyone's Heads' Up Display (HUD) and the minimap?
Arsenal - Tired of getting dusted by sniper rifles or blown to pieces by tanks? You will be able to restrict weapons, specialists, gear, and vehicles that players have access to in your match.
Scale - You can control the max number of players for each team as well as which weapons everyone has access to, creating as much balance or chaos as your heart desires. Why not pit 10 players armed with assault rifles against 50 players armed only with knives? Go wild.
That's not all though, as you'll be able to play with maps, weapons, and vehicles from Battlefield 1942, Battlefield: Bad Company 2, and Battlefield 3, as well as the new ones found in Battlefield 2042. All of these iconic maps, weapons, and vehicles will be reimagined at modern visuals to bring the classics that you love up to the next-gen standard.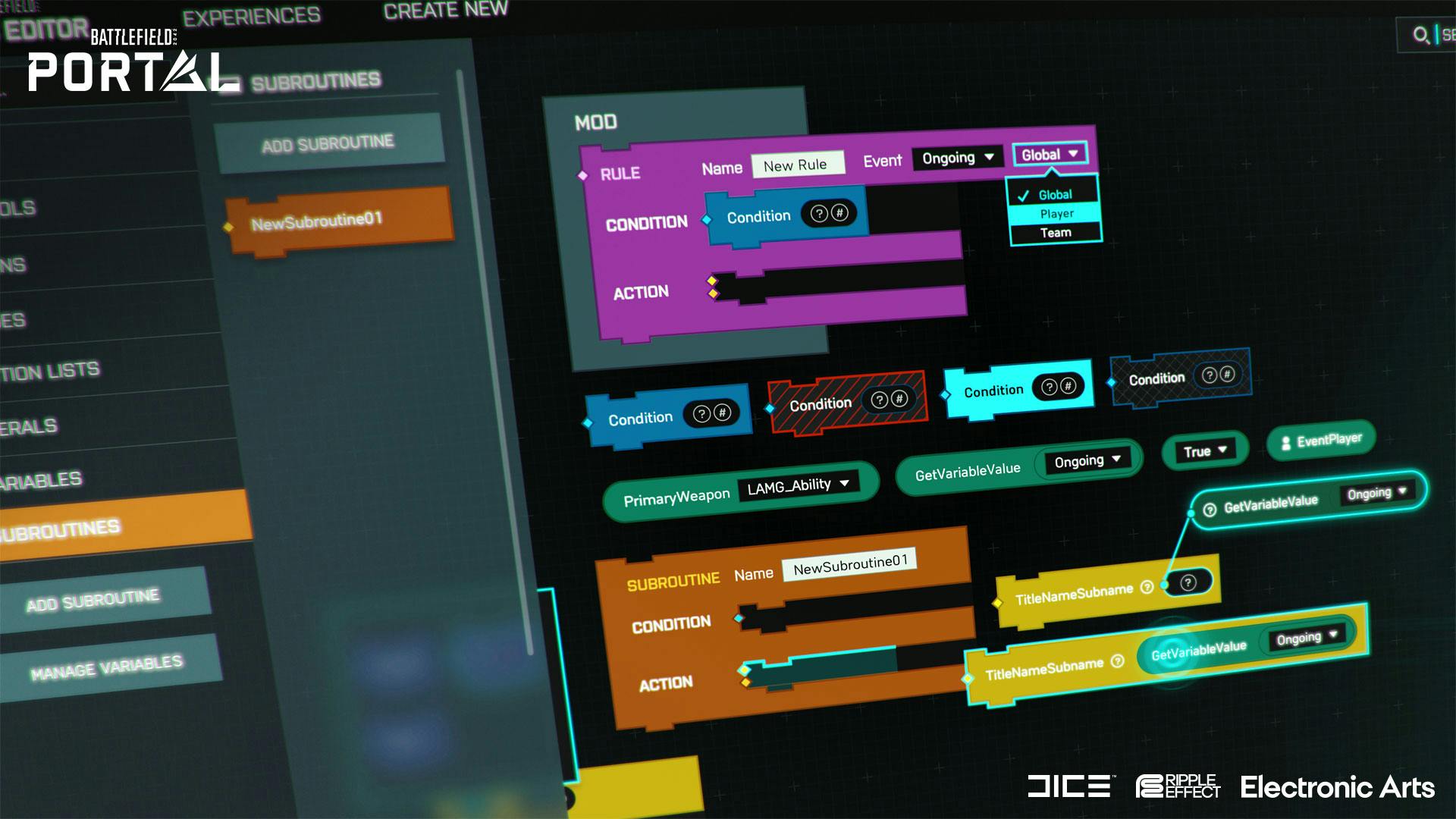 The Logic Editor also promises the freedom to really create your dream scenario by defining rules, victory conditions, consequences of specific in-game events (like setting a reward or punishment for a player scoring a kill), and even more to create custom game modes that go beyond the realms of what is possible with the settings.
This will be perfect for those players who want to make their own game within the game, and we're excited to see this in the hands of all the creative gamers out there.
There will be more news coming about the Battlefield Portal game mode before the Battlefield 2042 launch on October 21, 2021, and you can pre-order the game on our store here to get early access to the open beta.
---
Share this post