V Rising Advanced Server Customisation Overview
By
William Brett
- 31st May 2023
Games
V Rising's one of the most customisable survival titles out there, as you can change various settings, such as increasing or decreasing enemy damage, all of which are great for challenge runs and to stop the game from becoming stale. With that in mind, let's look at all of the various customisation options available for you and your server!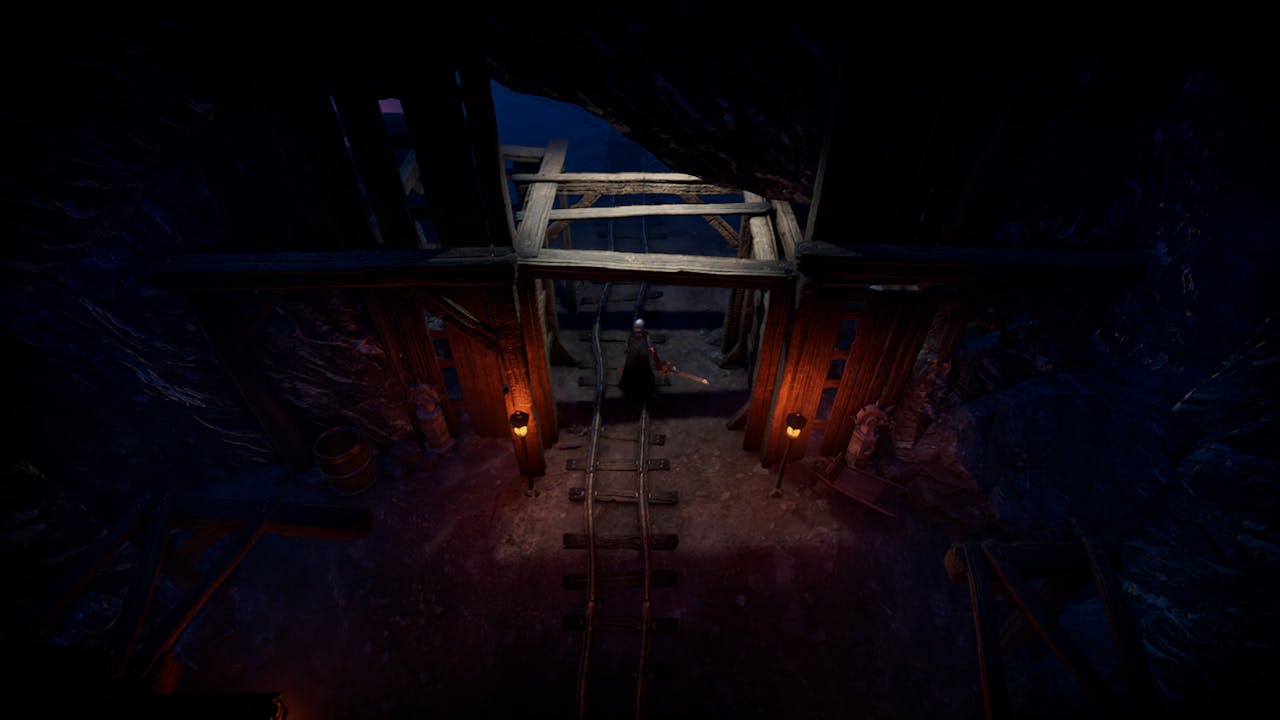 In V Rising awaken as a weakened vampire after centuries of slumber. Hunt for blood to regain your strength while hiding from the scorching sun to survive. Rebuild your castle...
Advanced Settings
V Rising makes itself customisable and enjoyable by allowing you to alter pretty much everything available in the game for your liking. Create a customised difficulty for you and your friends to embark on and tailor the experience to how you want to enjoy it. Here is everything you can change:
Player & Castle Interactions
Choose whether you trust your friends with your goodies by letting them loot your body and take all of your hard-earned items, even if you aren't in PvP! Whether you decide to go for full-loot PvP, want to allow your friends to take items from dead allies (or only clan members), or want to leave your loot exclusively for you, the choice is yours.
World Settings
Edit how you and the world interact with each other by allowing there to be a lot of Soul Shards (items that you use to make buffs) or unique ones per boss. Additionally, customise your vampiric curse to change how your weaknesses interact with you — modify from being immune to Garlic, Silver, and the Sun to taking quintuple damage from all of these sources. Who wants to go for a tan?
Items
Whether you want to make the grind of survival longer or enjoy V Rising at a customised speed, the Items section will be the right one for you to modify. Enable and disable things like Blood-Bound Equipment to ensure that not all of your items drop upon death and the Teleport Bound Items that won't allow you to teleport freely.
As for the resources, you can change how large item stacks can be in your inventory and alter how many items you get from successful Servant Hunts, how many materials you get from the world, and how much Blood Essence you get from slain foes. Reduce your gain up to 75% less or increase your earnings by a whopping 500%!
Castle
A vampire's castle is their pride and joy, so you will be able to alter 15 different settings within the Castle section to modify it to your liking, ranging from stopping the Decay Rate entirely to increasing it all the way to various limitations, such as how large your territory can be and how many tombs, vermin, and servants you can have.
You can also customise this setting according to your Castle Heart's level, meaning that you can give greater rewards at higher levels or completely nullify most of the rewards and get them at level one!
Crafting & Building
Alter how many items you need for crafting and building, stacking it not only with the Items section but also the Castle one, too! Make things cost a fraction of their price to speed through the levels and survival or increase their price tenfold and increase the grind according to your desired level!
Time Settings
Perhaps one of my favourite options that you can alter — change your Time Settings to alter how much daylight you have to survive under your Castle and how many hours of nighttime hunting you have. From having to stay in your castle for a long time to allowing you to roam freely for hours, change these settings to alter how much you want to have to shelter from the daytime and how long you have to hunt down your foes.
Vampire
We continue with the fun alterations — change the Vampire settings to change how all vampires behave in the game. From having one-tenth of your life to 500% more, change how strong your vampire is to increase the difficulty of the game. Bear in mind that this setting affects every aspect that deals damage to you — if you fuse this with quintuple-damage suns, you will burn to a crisp very easily.
Equipment
Similarly to the Vampire settings, change how much damage your weapons and spells do and how much their durability lasts. If you don't like weapon and armour degradation, then set it to 0 to enjoy infinite equipment without having to worry to make your favourite ones again.
Standard Units
This affects pretty much every character in the game aside from the dangerous V Blood Units. Increase the game's difficulty by increasing their damage and health up to quintuple of the default or make them extremely weak by giving them only a fraction of it. Alter how hard you interact with the living world!
V Blood Units
This section changes all of the V Blood Units, allowing you to change not only their damage and health multipliers to make them even more formidable but also randomising where they spawn, the abilities they grant, and the tech rewards you get from them.
This setting will allow you to play and replay the game, changing your experience as you'll need to make do with the unlocks you get and improvise along the way, offering high replayability.
Boss Specific
If you want to change individual bosses, you can minorly affect some of their aspects, though most notably whether they are already unlocked and what level they are. This isn't a major change, but great for customised runs and increasing or decreasing difficulty.
Progression
Change your starting equipment and supplies to give yourself a bit of a headstart with the Progression tab, allowing you to change which level items you start with from None (0), Copper Equipment (30), Iron Equipment (50), Dark Silver Equipment (70), and Sanguine Equipment (80). Likewise, you can affect the supplies you start with from 0, 30, 50, and 70, though you won't find an 80 option in this one!
You can also set whether you can show the Unlocked Journal and unlock the Research for Tier 1, Tier 2, and Tier 3 — just because you unlock a higher-level one (like Tier 3), doesn't mean you have to unlock the lower ones, too.
In V Rising awaken as a weakened vampire after centuries of slumber. Hunt for blood to regain your strength while hiding from the scorching sun to survive. Rebuild your castle...
Now you know all about the server customisations for V Rising! Make sure you don't miss out on highly customised runs and enjoy the gameplay however you want to — whether a harder experience or an easier one, just make sure you have the most fun you can!
---
---
Share this post