V Rising Hands-on Preview
By
William Brett
- 2nd May 2023
Games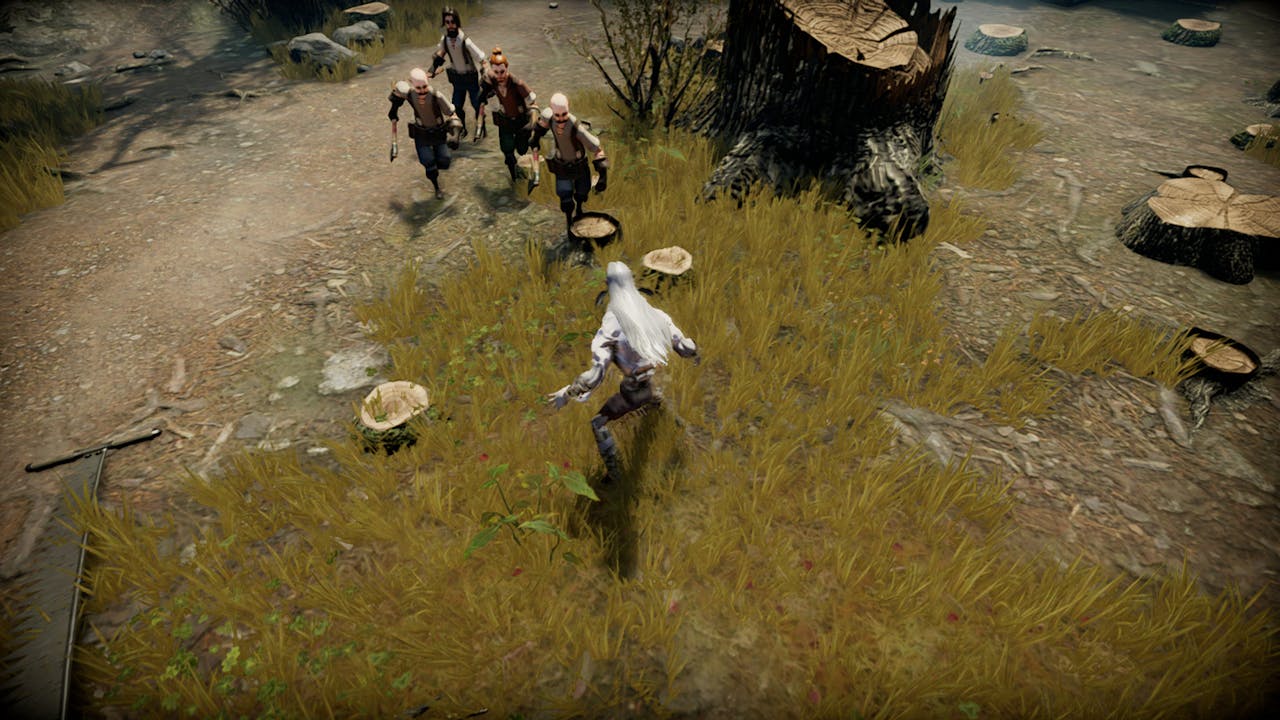 In V Rising awaken as a weakened vampire after centuries of slumber. Hunt for blood to regain your strength while hiding from the scorching sun to survive. Rebuild your castle...
After losing a war against mortals and being sealed away for centuries, it's time to retake the night and strike fear into those that slayed the vampires so many years ago.
In V Rising, take control of a vampire and embark on a quest to rule the mortal lands either alone or with a clan of vampires. Hunt the powerful V Blood Units to gain new skills, defeat the mortals, and reign supreme against those that cast you away so long ago.
Start Your Rule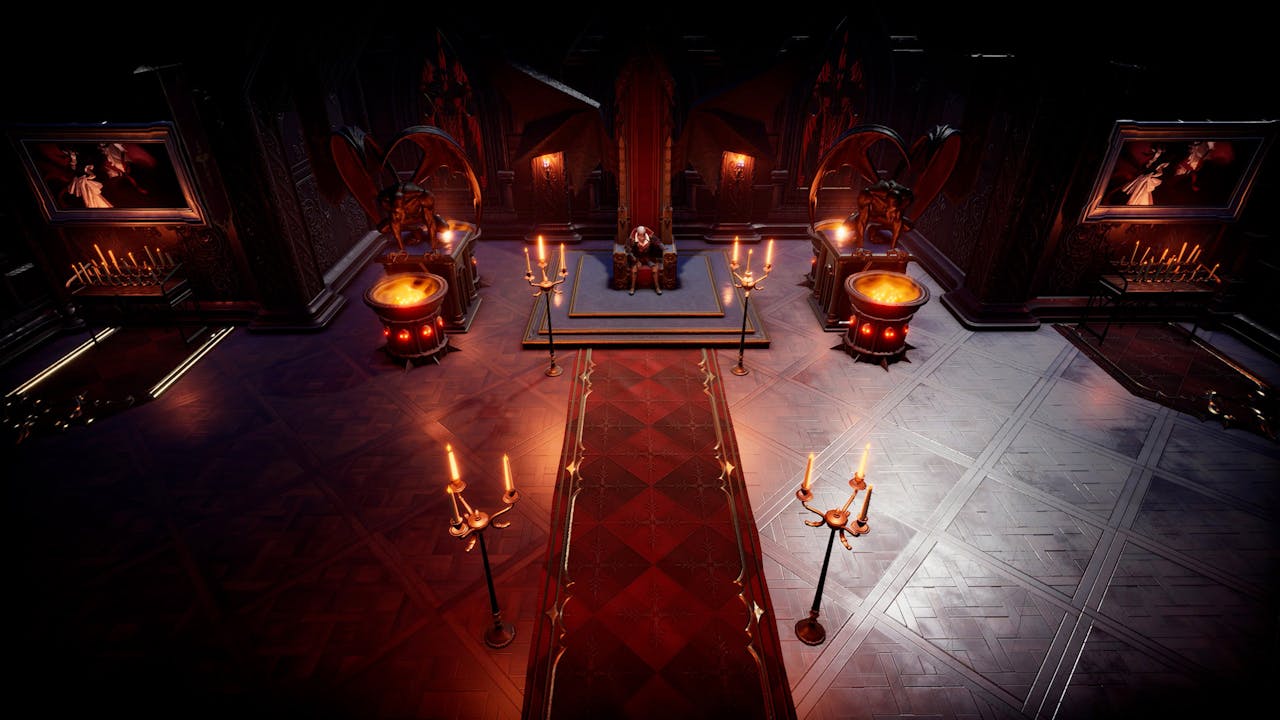 Take control of a vampire rising from the grave and increase your reign. But before you do that, you're going to need to learn — a lot. V Rising has several systems in place, many of which are familiar to the Survival Open-world Craft genre, as you delve deeper into power.
Starting off, you're feeble and hungry — starving, even. The beginning area is a graveyard that will teach you the basic mechanics and even the basics of your curse as well, as the game will force you to learn to manoeuvre one of the vampire curse's most significant weaknesses: the Sun.
Starting your castle and delving into the world is easy and fun, and you won't face many hurdles thanks to the Quest system in the top-left of the screen that ensures you have the information necessary to advance. These handy guides give you pointers on what to do next and removes one of my least favourite aspects of any open-world survival craft: the pointlessness of it all.
Building a castle and sheltering yourself from the Sun isn't the only goal you'll need to accomplish — far from it — and it is part of the greatness of V Rising: it never runs out of things to do. Hours into the game, I still had barely scratched the surface in terms of levels and items, and I felt like I was just starting my quest to becoming the next Dracula.
An Estate Worthy of Dracula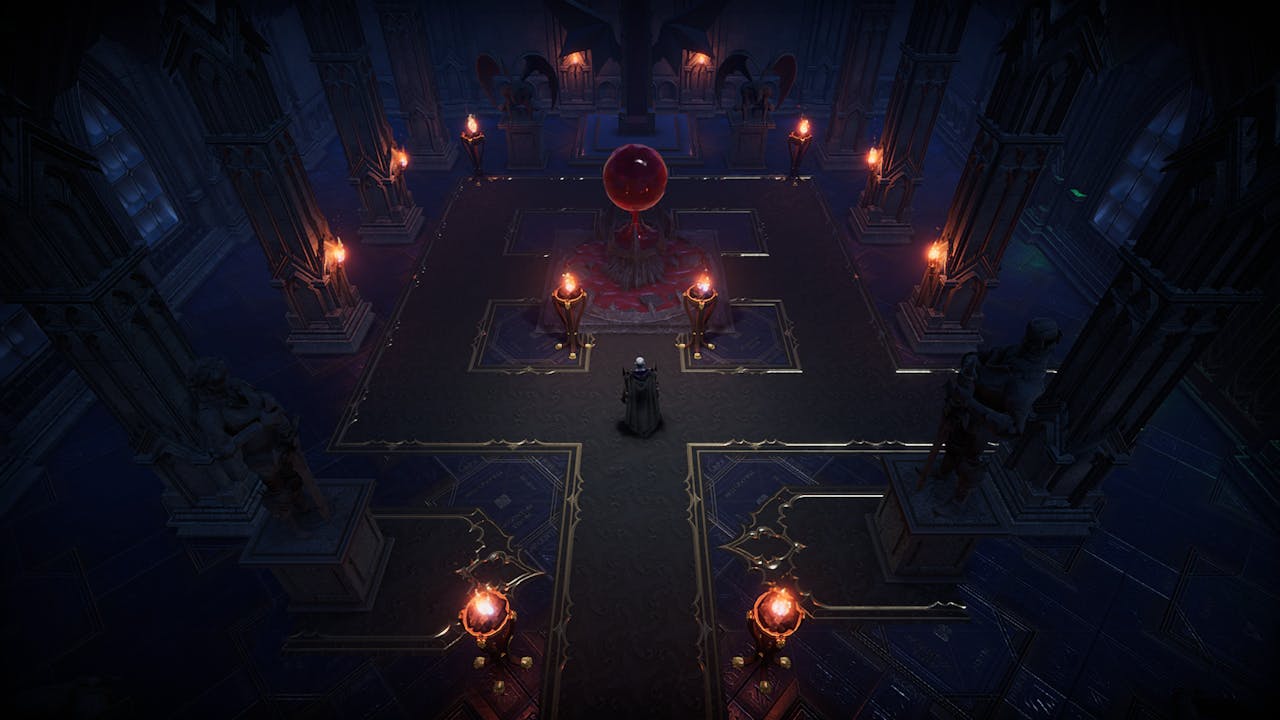 In V Rising, you will get various opportunities to create a castle and raise it from the ground up. From wooden walls to a glorious stone palace, get your shelter from the deadly Sun and use various crafting stations to get items in order to ascend in terms of power and defeat your next foe — a simple yet compelling gameplay loop.
Building a castle is easy, and depending on whether you play PvP or PvE, maintaining it is, too. You can craft the heart of the castle and connect everything to it, feeding it the blood of your fallen foes to increase the time that your castle remains strong. This system mostly matters to PvP players (something I definitely am not), but it ensures that you are constantly heading out to defeat enemies and protect your castle all the while bolstering your own strength.
Decoration may not be the most prominent thing just yet, but it isn't non-existent, and for an Early Access title, that's all I ask for. Aside from my pet chest that likes to eat things (I called him Chompy), my castle was a large production factory to ensure that I was ready to take on the next battle and thrive against my next V Blood unit.
This system is only bound to get even better when the Secrets of Gloomrot free expansion releases, as it will also support multi-story castles and various decorations.
Hunt Them Down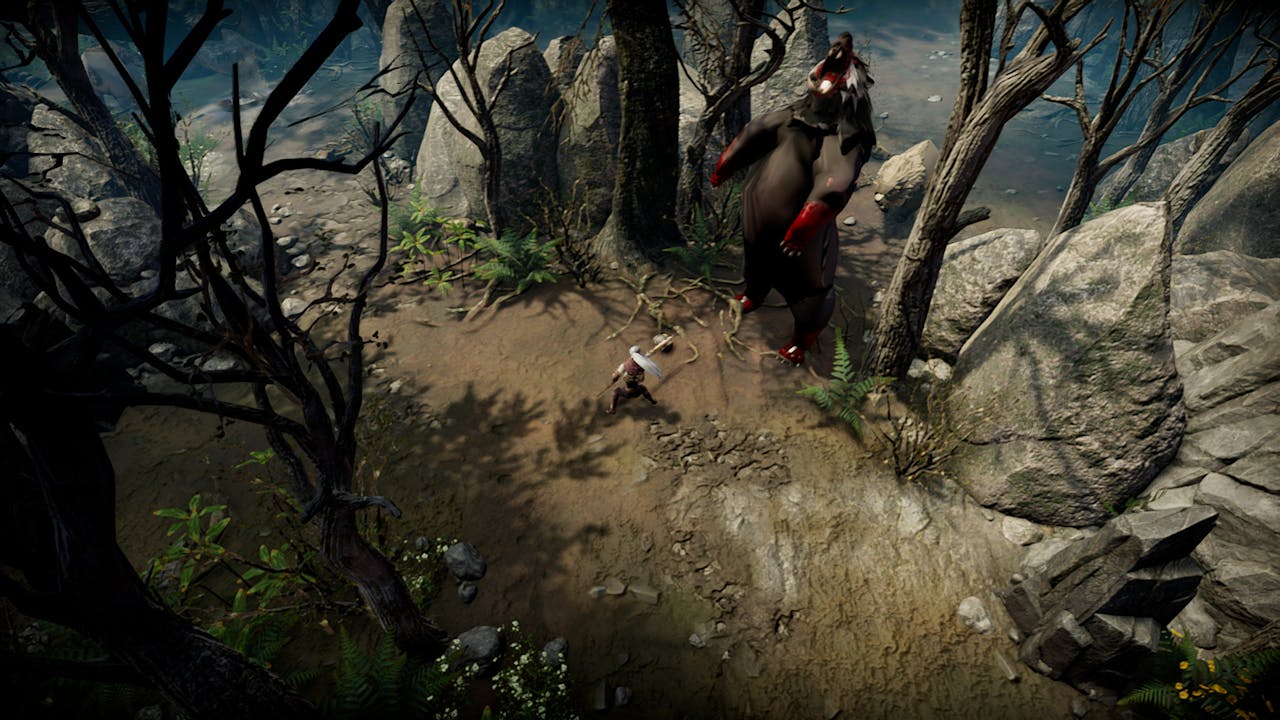 When you aren't hiding away in your estate from Sol waiting for a moment's respite, you will be out there slaying your foes and increasing in power. From skeletons to bandits and magical creatures, you have a variety of different enemies you have to face, each of which drops different items.
Stunlock Studios is no stranger to making combat enjoyable, being behind the fast-paced Battlerite, and the team shows off once again with V Rising. Starting off simple, you'll battle your way out of the graveyard with a sword, and then you'll slowly craft new weapon types, including axes (which you can use to gather wood), maces (which you can use to gather stone), and a spear.
The fun begins once you start upgrading your items and start killing the nefarious V Blood units, as you will unlock additional skills and abilities to use in battle and increase your strength. You can make a lot of builds with different benefits as you get deeper into the game; with five schools of magic to learn from, you will experiment with various different spells and combinations.
V Blood units are bosses that you will need to face. Each one has relatively predictable patterns, but it doesn't stop them from being fun to defeat — they slowly become more difficult and bring more fun to the table. From fighting miners, archers, magical creatures, and even vampire hunters, you will grow in strength and unlock new crafting stations and recipes, new abilities, and be able to ascend to new levels to fight new foes.
Battle Alone or With a Friend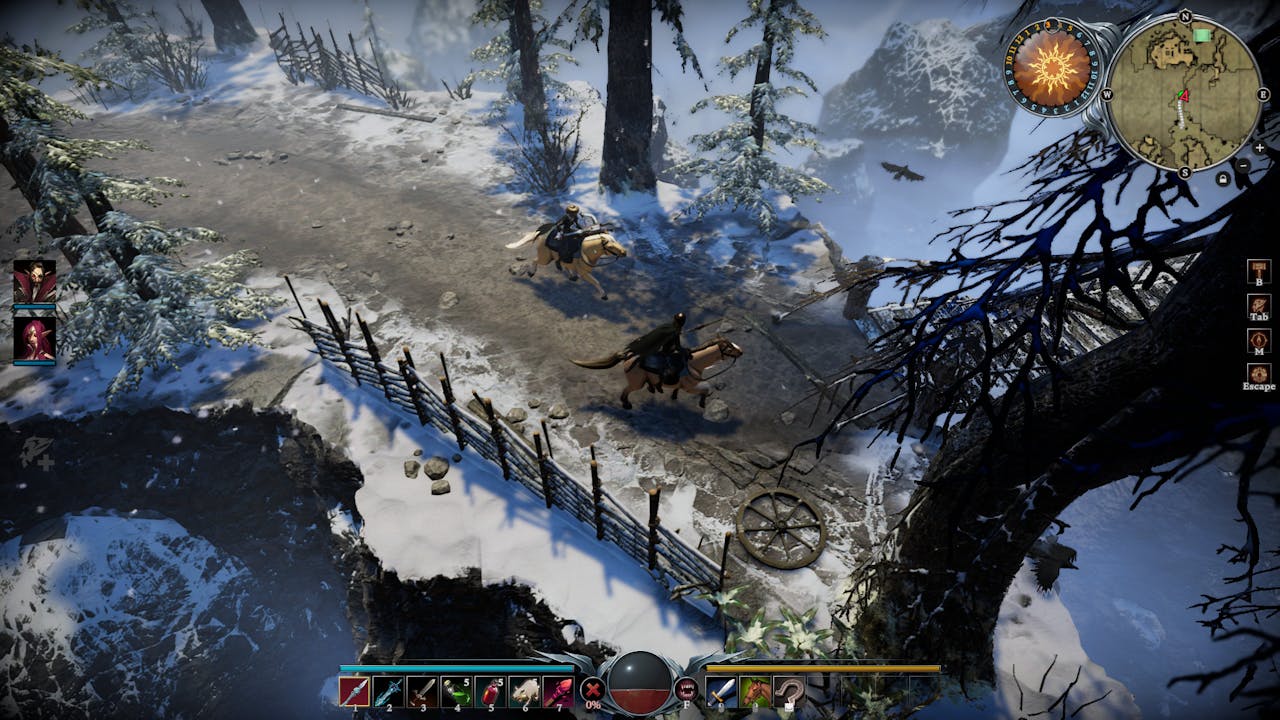 From PvP to PvE, you can embark on a quest in V Rising with a group of friends to enjoy even more of the experience. I found that the game was far more enjoyable whenever I played with others, and I highly recommend playing it with a group of friends to bolster your experience.
Hunting enemies down is very enjoyable as a coven of vampires that seek to become powerful. Razing enemy camps, defeating bosses, and even farming resources is infinitely more fun whenever you are playing with someone else.
PvP also has various systems in store that are supposed to help you get started, including limiting group numbers to stop large raids of vampires from running amok and destroying everyone to new-player protection for early levels. And when all else fails... try out the
Infinite Customisation
With so many different options to choose from in server settings, the gameplay never gets stale. Increase enemy strength, randomise V Blood units rewards and locations, and just change the entire experience for one run and see how you fare. Can you defeat enemies whilst being extremelyweak and feeble? Can you survive the blazing sun? There is too much to customise.
Play with a group of friends in a hosted server and change the settings to better suit your needs. Stronger foes, stronger V Blood units, and lower resource gains... or become the most powerful vampire and make everything else weaker around you. V Rising gives you the control to affect everything and anything.
In V Rising awaken as a weakened vampire after centuries of slumber. Hunt for blood to regain your strength while hiding from the scorching sun to survive. Rebuild your castle...
Verdict
As a person that doesn't love open-world survival craft titles, V Rising is easily one of my favourite in the genre and a fantastic title standalone. I cannot wait to play more, especially when Secrets of Gloomrot releases and I can explore Gloomrot and try out all of the fantastic new features.
---
---
Share this post