V Rising Secrets of Gloomrot Preview
By
William Brett
- 24th May 2023
Games
Face an army capable of withstanding Dracula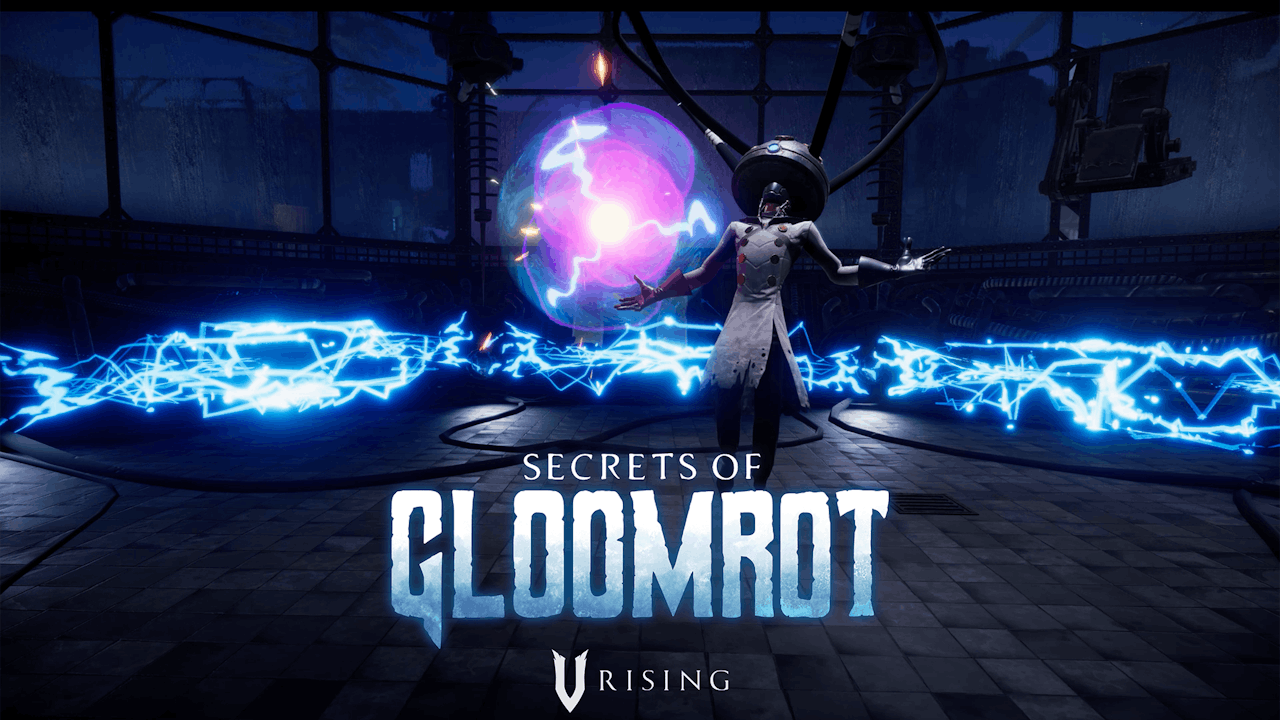 In V Rising awaken as a weakened vampire after centuries of slumber. Hunt for blood to regain your strength while hiding from the scorching sun to survive. Rebuild your castle...
V Rising's free new expansion, Secrets of Gloomrot, is out now for everyone to enjoy! We brought out our human servant with 56% Journalist blood to check it out and write what they thought about it. Here is what their feeble mortal mind could conjure.
Secrets of Gloomrot grows upon the original title, adding plenty of new enemies, bosses, and rehauling a lot of systems we already came to know and love in exchange of something that is — somehow — more in-depth, intuitive, and enjoyable! As the first major expansion, some of the complaints about the Early Access state have been addressed, alongside new areas that fit in perfectly with the original theme. But before we get ahead of ourselves, let's start with…
Gloomroot
After fighting fang and claw against all of the humans in Dudley Farms, it was finally time to suck the life out of the new area — Gloomrot, which is split into North and South sections. The southern section closely resembles an old horror movie with a black-and-white aesthetic that doesn't take away from the experience but instead makes you feel immersed in a fight against a horror as ancient as Dracula. With mutations, sludges, and horrors at every corner, Gloomrot takes the crown for the most gruesome area in the game so far, with creatures straight out of nightmares with new abilities and foes to face.
The new Mutated blood type is interesting, though nowhere near as useful as Warrior (we love Warrior here in Fanatical). With more ever-lasting effects, Mutated is a great option to explore and offers new benefits, like a chance to turn bit enemies into mutations to help you in battle (a useful skill when fighting some of the new V Blood foes).
Gloomrot's enemies are a joy to fight, though they are significantly more challenging than the last (aside from the fire archers... screw those guys). From flamethrower enemies, strange green magic (which I only assume is radiation), and even mechanical foes with no blood to drain, Gloomrot brings a slew of new characters to face against, and it's a welcome addition for sure.
The toxic sludge that replaces water in Gloomrot can oftentimes spawn mutation-type enemies that fight alongside (and against) you, making it a viable option against some of the foes you'll face, all the while increasing the number of enemies in any given fight nearly tenfold. You never know when one of these hideous monstrosities will attack you, and it brings a new form of intrigue to the game.
Once you've defeated all of the lackeys and the weaker foes that Gloomrot has to offer, then it's time to jump into North Gloomrot, featuring thunderstorms, new enemies, and even the final boss of the expansion — Henry Blackbrew. From his mechanical army and weaponised electricity, you'll need to bring the strongest blood you can find to bring him, and his army, down.
The Tried-and-true Gameplay Loop
The best thing about Gloomrot is that it doesn't change anything — V Rising's "why fix what isn't broken" approach is evident in Secrets of Gloomrot, and it's welcome. Instead of trying to turn the game upside down, Stunlock Studios instead focuses more on the gameplay that already brought them so much success.
V Rising manages to make this gameplay loop, from Farbane Woods to Gloomrot, enjoyable through and through. Finding new ores, using new refining and crafting items, and then getting stronger to fight new foes is a formula that doesn't need fixing or improving, and Stunlock Studios knows this.
The only changes come in form of new and improved items, be it new foes, new weapon types (like the guns, the greatsword, and the legendary weapons), and new mechanics in your ancient grimoire of spells. Getting jewels and upgrading your abilities gives a lot more reason to experiment and try new abilities outside of your comfort zone, allowing you to find a new favourite build to fight your foes. And with the legendary weapon system, you'll want to change to the latest and greatest you get, which will take you from axes to swords to guns in no time.
In V Rising awaken as a weakened vampire after centuries of slumber. Hunt for blood to regain your strength while hiding from the scorching sun to survive. Rebuild your castle...
Verdict
Secrets of Gloomrot does a phenomenal job at doing what V Rising does best — being an enjoyable, progression-based survival title. Gloomrot plays exactly like the others, and that is a good thing when it comes to a gameplay loop that doesn't need fixing, but it does add new mechanics and items that ensure that you are going to want to explore just a little bit more. There hasn't been a better time to get into V Rising, and I sincerely recommend you try it out for yourself!
---
---
Share this post