How the third-person shooter found a new lease of life
The ever-growing world of technology means that games are rapidly changing, with blockbuster-like graphics and technical game engines becoming the norm, resulting in a more entertaining and life-like experience.
Aside from creating new and exciting releases, this often gives developers a chance to go back to video games of the past and bring them up to speed for modern gamers and platforms. Step forward Vanquish, the award-winning third-person shooter from PlatinumGames and SEGA.
About the game
Originally launched in 2010 on the Xbox 360 and PlayStation 3, players were transported into a futuristic fight with bullets and missiles flying everywhere as you control protagonist Sam Gideon – a Defense Advanced Research Projects Agency (DARPA) agent who has been given the 'easy task' of taking on a military group called the Order of the Russian Star.
Sam is armed with an Augmented Reaction suit, jam-packed with gadgets and gizmos to take on enemies of all shapes and sizes. Built-in boosters allow Sam to dramatically slide along the floor to avoid enemy attacks and reach cover quicker, whilst also being used in an offensive manner to kneecap robot soldiers closing in.
Fighting fire with fire, the BLADE weapons system allows you to carry three upgradable guns and two types of grenades – there are some big bosses throughout this game and the additional firepower is very much needed. The game also adds new elements to the popular cover system adopted in a number of top third-person shooter games over the past decade or so, prompting the player to move from cover after a short duration to avoid advancing enemy troops and penalizing your points score for, basically, hiding.
How was it received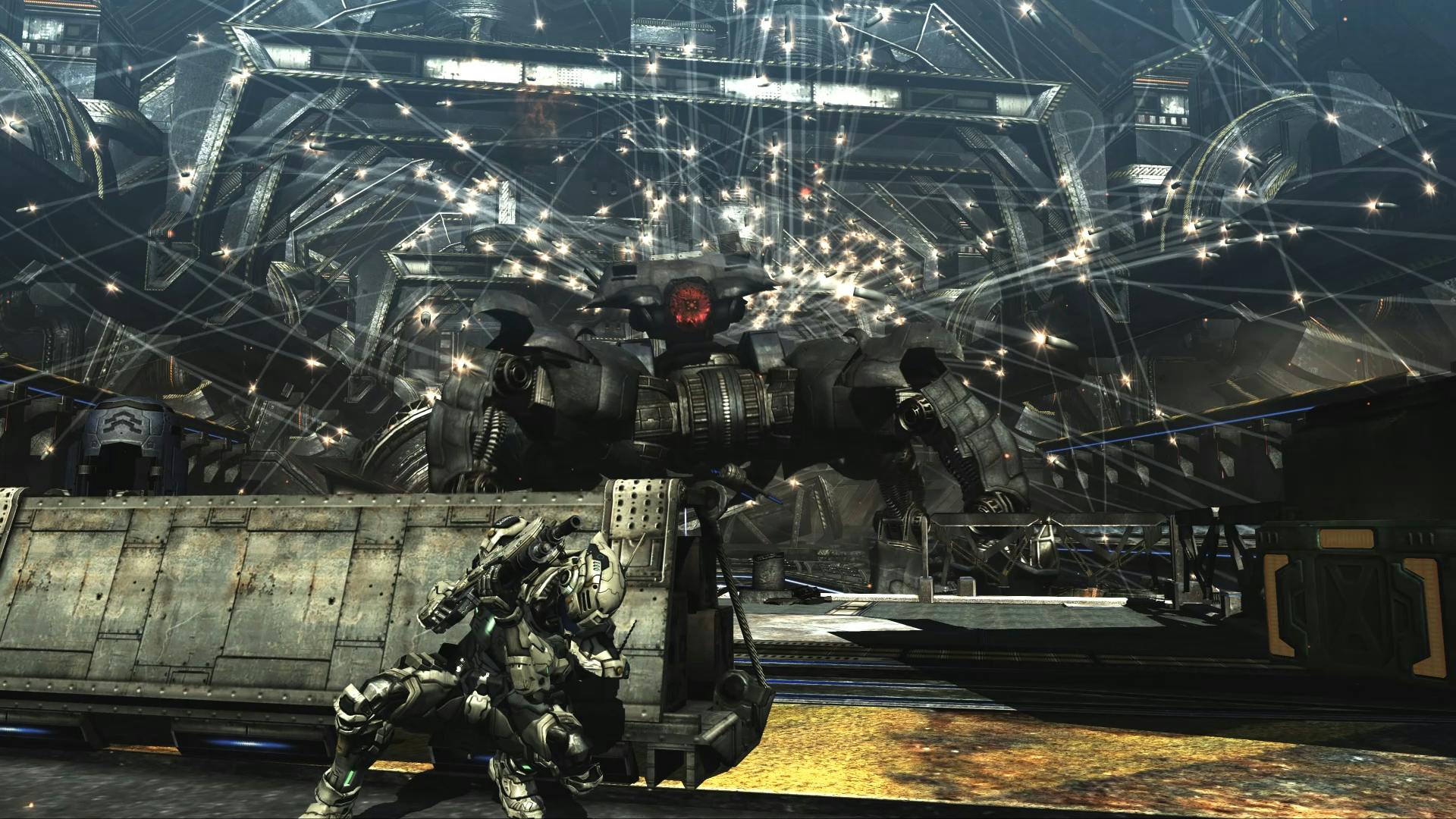 Vanquish did pretty well, scoring 'favorable' reviews on Metacritic, with IGN saying that "Vanquish will keep you on the edge of your multi-thruster booster seat". But behind glowing praise from a large amount of media outlets, others felt the game had not reached its true potential on gaming platforms at that time.
With such chaotic battles and a high volume of activity on-screen, the game's frames per second rate often got caught in the crossfire. The AR suit would slow down time if Sam took too many hits, but you don't expect the game overall to do the same – sadly, this was the case.
Life in the fast (PC) lane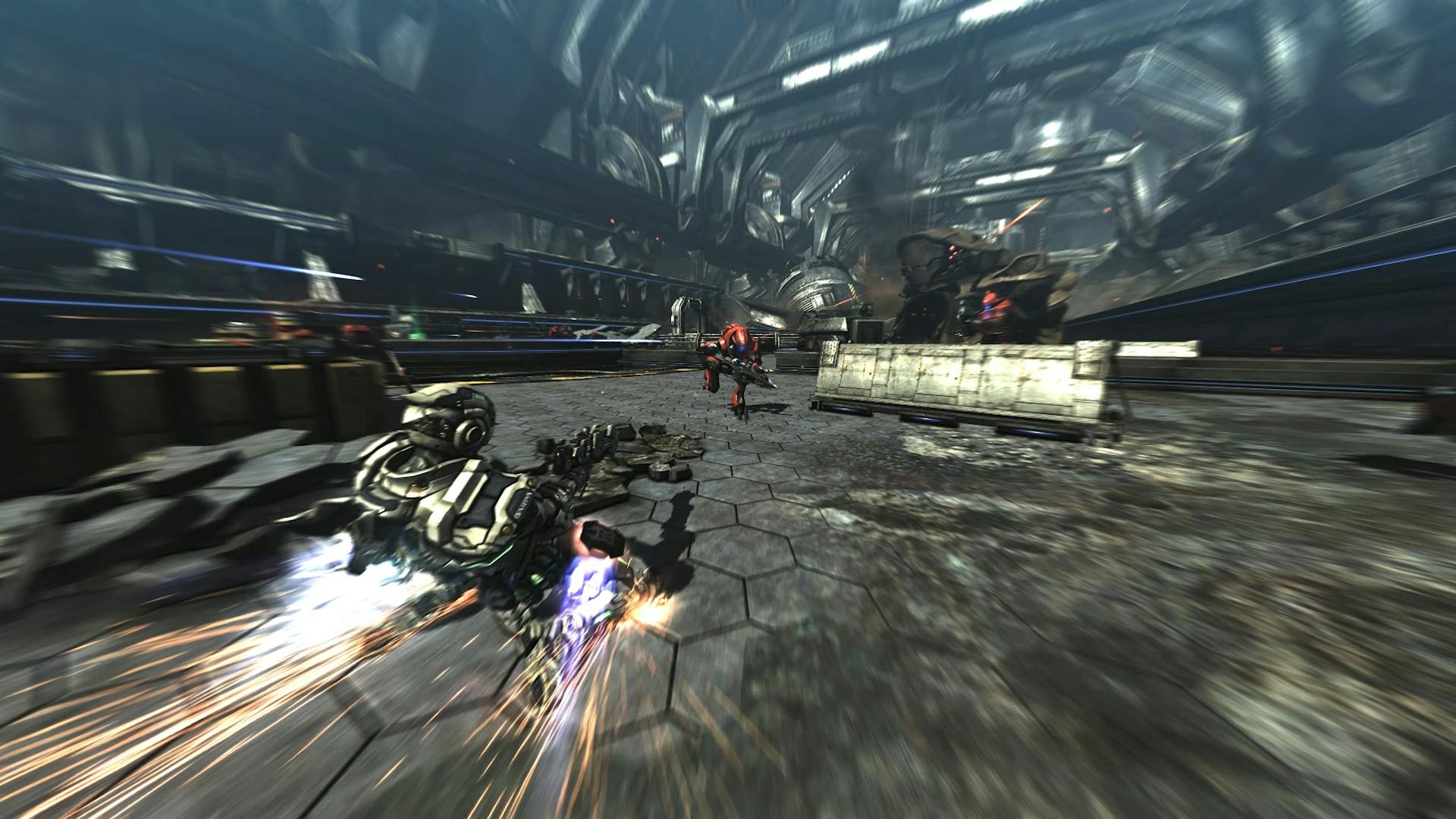 Seven years on, Vanquish made its way to PC. The game had intriguing aspects about it prior to its 2017 upgrade, but the jump to PC appeared to be the best decision that PlatinumGames has made with the franchise.
With ultra-high resolution, the game looks immense at 60 plus frames per second – and that's not even considering its 4K compatibility, which takes the gameplay to a whole new level. Minor upgrades using anti-aliasing tools have also helped make the overall look of the game sharper, while a higher quality motion blur implementation means no more confusing fuzzy moments in the heat of battle.
The game never lost its sparkle from way back when, if anything it was a little bit ahead of its time. But with the move to PC, the game has flourished in ways it simply could not on last-gen platforms.
If you haven't played Vanquish before, now is the perfect time do so – and even if you have, it's worth the taking a trip back to the future in what is an epic sci-fi action-shooter.
---
---
Share this post