We'll be heading into Alpine warfare in M2H and Blackmill Games' upcoming title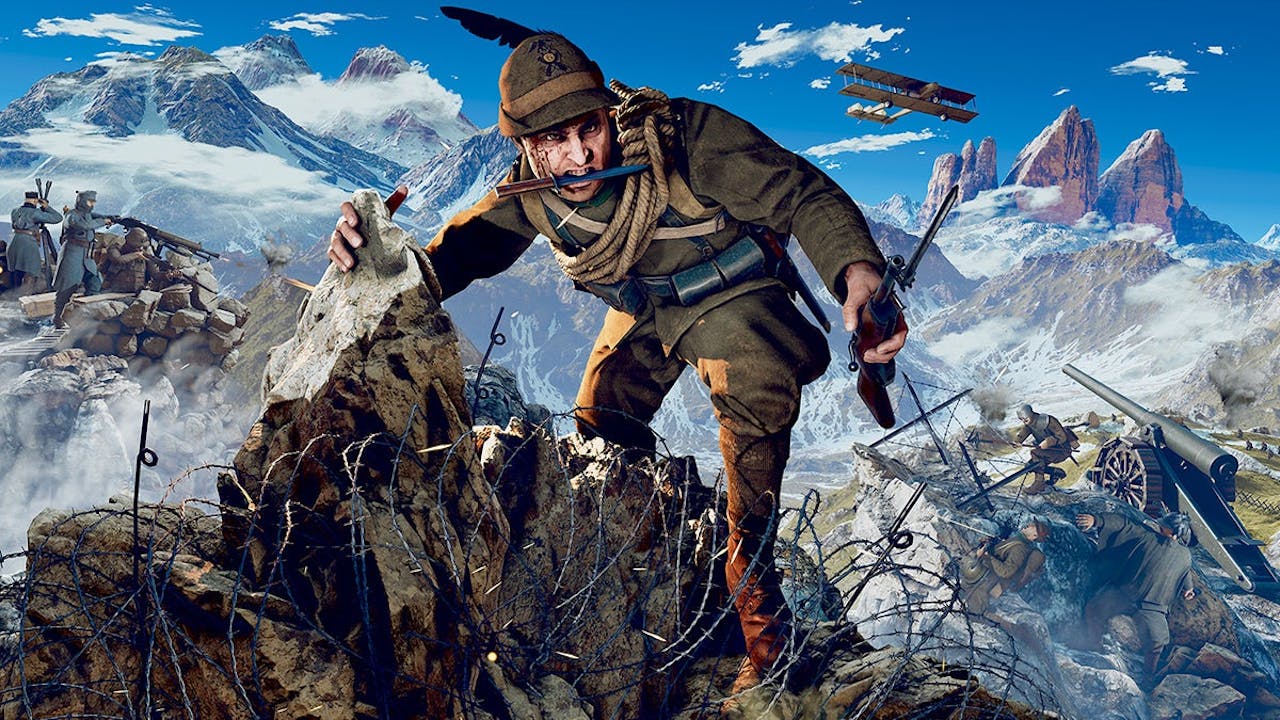 Don your gas mask and go over the top in online FPS Verdun. Watch out for: artillery, gas, bullets, bayonets, snipers, turrets, infantry... you'll die a lot.
If you enjoyed the vicious close-quarters nature of trench warfare in Verdun, you'll be excited to hear that developers M2H and Blackmill Games have unveiled a new war game by the name of Isonzo.
The news arrived this week via IGN that the follow-up game in the WWI series is currently in development and will transport players to the Italian front of the first Great War in "Alpine warfare". The developers strive for historical accuracy, which has been apparent in the likes of Verdun and Tannenberg, so expect the same amount of details for weapons, uniforms and locations - if not even better with modern graphics.
"The Italian Front was the perfect opportunity for us to elevate the WW1 Game Series, both figuratively and literally," said M2H co-founder Matt Hergaarden in an interview with IGN. "Alpine warfare in Isonzo brings lots of fresh game mechanics to the series, along with the all new Italian army, facing off against Austria-Hungary."
On warfare and battle specifics, the developers have also stated that "The fighting takes place among the scenic peaks, rugged valleys and idyllic towns of northern Italy. The brand new Offensive game mode puts players right in the middle of key historical offensives on the Italian Front, from high-altitude combat in the Alps through to the ferocious battles for the Isonzo river."
The game is expected to launch on PC as well as Xbox Series S | X, PlayStation 5, PlayStation 4 and Xbox One.
---
---
Share this post