Out top pick of games that bring out the Nordic warrior in you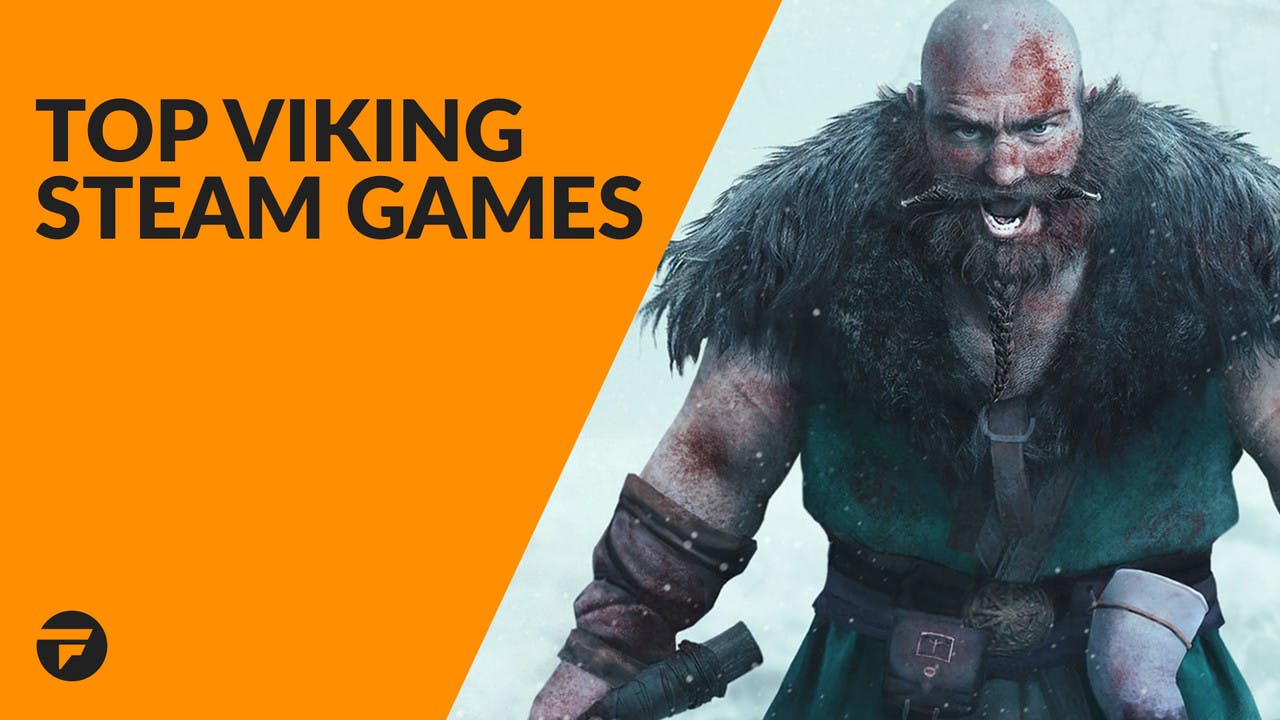 Raiding villages, banging on drums and running into battle with axes and majestic beards - that's pretty much the life of Viking, right?
Video games depict historical and mythological tales of Viking warriors braving the deadly winters, fighting for survival and just being plain ruthless - and more often than not, we tend to see them appearing in RPG and strategy type games, which give players a sense of what it was like to live in this particularly gruelling era.
We've put together a list of positive rated Viking and Norse mythology inspired games that you need to play - so grab your bottle of mead, relax on your cozy animal rug and see what Viking-type games you should try next!
Northgard
After years of tireless explorations, brave Vikings have set sail to explore and conquer - but the new world, Northgard, is not such a forgiving place. In order to bring fame to their clan and write history through conquest, trading and devotion to the Gods, these Northmen will need to survive the harsh winters, dire wolves and undead warriors that roam, as well as befriending – or killing – giants.
Northgard is a survival strategy sim that puts players in control of one of six clans - Fenrir (Wolf Clan), Eikthyrnir (Stag Clan), Heidrun (Goat Clan), Huginn and Muninn (Raven Clan), Bjarki (Bear Clan) and Slidrugtanni (Boar Clan) - each with its own Starting and Fame Bonuses including more money and meat, upgrades and perks for your military, and cool-down bonuses.
Resource management and having a unique strategy will help overcome the harsh environments that Northgard throws at you, as you embark on a journey to discover new territories while protecting your settlements. You can also play against your friends or against an AI with different difficulty levels and personalities that makes each playthrough challenging and rewarding.
The Banner Saga 3
Prepare to face the greatest challenge of all in the final chapter of the Banner Saga series. The Banner Saga 3 will see the climatic end of the story-driven Viking RPG series where players must discover who can you trust, how you will protect your allies and what choices you will make as the Darkness draws near.
Immerse yourself in a deeper strategic combat with the new battle waves system, going up against a myriad of new enemies. The Valka spear and heroic titles let players customize their playstyle even further than the two original games in the series.
The Elder Scrolls V: Skyrim
The Elder Scrolls V: Skyrim sees players control a fully customizable protagonist, known as Dragonborn, who must set out on a quest to defeat Alduin the World-Eater, a dragon set to destroy the world. As a mortal born with the soul and power of a dragon, players will be able to harness magical powers as well as wielding a series of different weapons.
In a world filled with mythical creatures and Nordic legends, players will transverse across a vast open-world setting completing quests and upgrading Dragonborn to become a fearless warrior - in preparation for a final showdown with Alduin. The Elder Scrolls V: Skyrim Special Edition features the critically-acclaimed game and add-ons with all-new features like remastered art and effects, volumetric god rays, dynamic depth of field and screen-space reflections.
Better still, this edition also includes the full power of mods to the PC - as well as new quests, environments, characters, dialogue, armor, weapons and more. Bethesda also launched the game for VR players - The Elder Scrolls V: Skyrim VR - which offers the same enjoyable Skyrim experience from a new perspective.
Expeditions: Viking
As the newly appointed chieftain of a modest Viking clan, strategy RPG Expeditions: Viking lets you carve your name into the runestones of history as you build your strength, and great wealth, to grow your village's prosperity and renown. There is little left to be gained from the Norse lands and so you must set your sights on the the seas to the West, where tales speak of a great island filled with treasure ready for the taking.
Make use of the unique character system - where stats, skills, and abilities define your character's role - and be mindful of your choices, the stories of your actions may bring others to fear you, but they may trust you!
Hellblade: Senua's Sacrifice
A multi award-winning game at the BAFTAs, Hellblade: Senua's Sacrifice follows the story of a broken Celtic warrior embarks on a haunting vision quest into Viking Hell to fight for the soul of her dead lover. Created in collaboration with neuroscientists and people who experience psychosis, Hellblade places you deep into Senua's mind.
With challenging environmental puzzles, intense close-quarter combat and a powerful narrative - it's no wonder gamers and critics felt strongly about the game and gave it the thumbs up. Hellblade has 'Overwhelmingly Positive' recent Steam reviews, and an overall rating of 'Very Positive'.
---
---
Share this post