Cute Felyne companions created by Fanatical fans - but which is your favorite?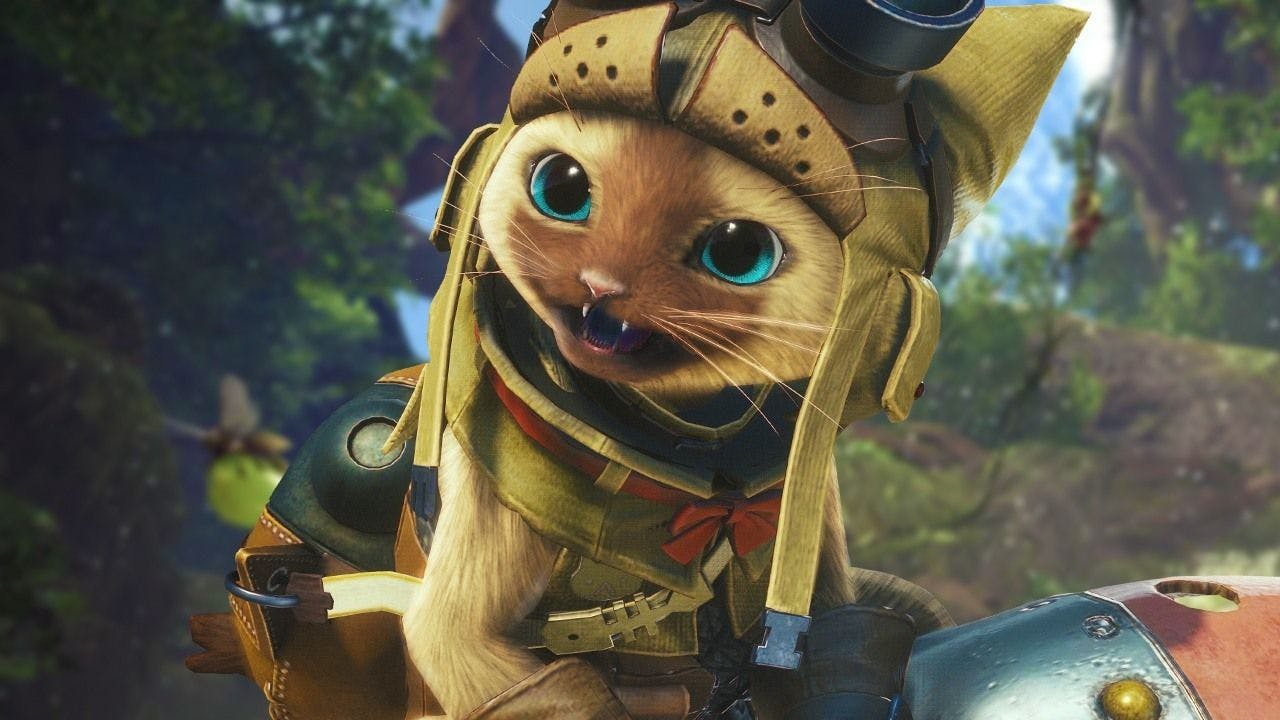 It's time to take control of a hunter and embark on a journey to the new world, as you will face behemoths sprawling open-area world for you to explore.
UPDATE: The poll has now ended - thanks for entering!
They're the furry friend that ventures into the unknown with you to capture or hunt dangerous monsters - a Palico is a buddy for life.
Throughout your Monster Hunter: World journey, Hunters will embark on quests with their Palico at their side, a customizable cat that can offer a helping hand in combat, providing much-needed health perks and distractions against the beasts of the New World. Players get to choose how their Palico looks, dresses and helps within the game - and it's this close bond that makes them important to each and every Hunter.
It's great to see the many, many different designs that people have come up with when creating their Palico, some go for cute and cuddly while others opt for something a bit more brutish. We asked our followers on the Fanatical Facebook page to send us pictures of their Palico companions, and the response was awesome!
We've highlighted some the many images sent below, and you can vote for your favorite too.
José Cascante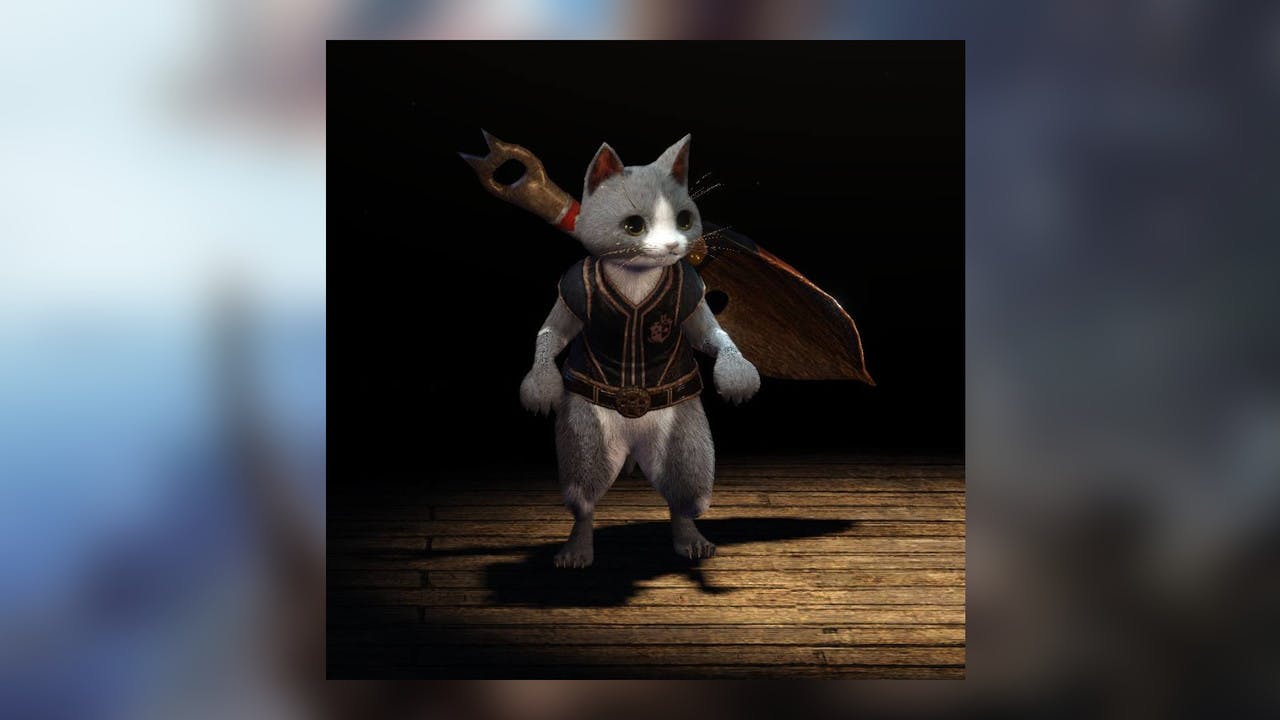 It's a sad but lovely tale about José Cascante's Palico, as this lil guy is based off of his own cat who sadly went missing.
"I loved my cat, I still do," José posted on our Facebook page. "His name was Ozzy and he disappeared one day and never returned, I think he was stolen. So I tried my best to make my Palico look exactly like he did."
Whether you're a monster hunter or an animal lover, or both, I'm sure we can all agree that this is a lovely gesture by José for a pet that he clearly cares a lot about.
Ingolv Dakka Bruset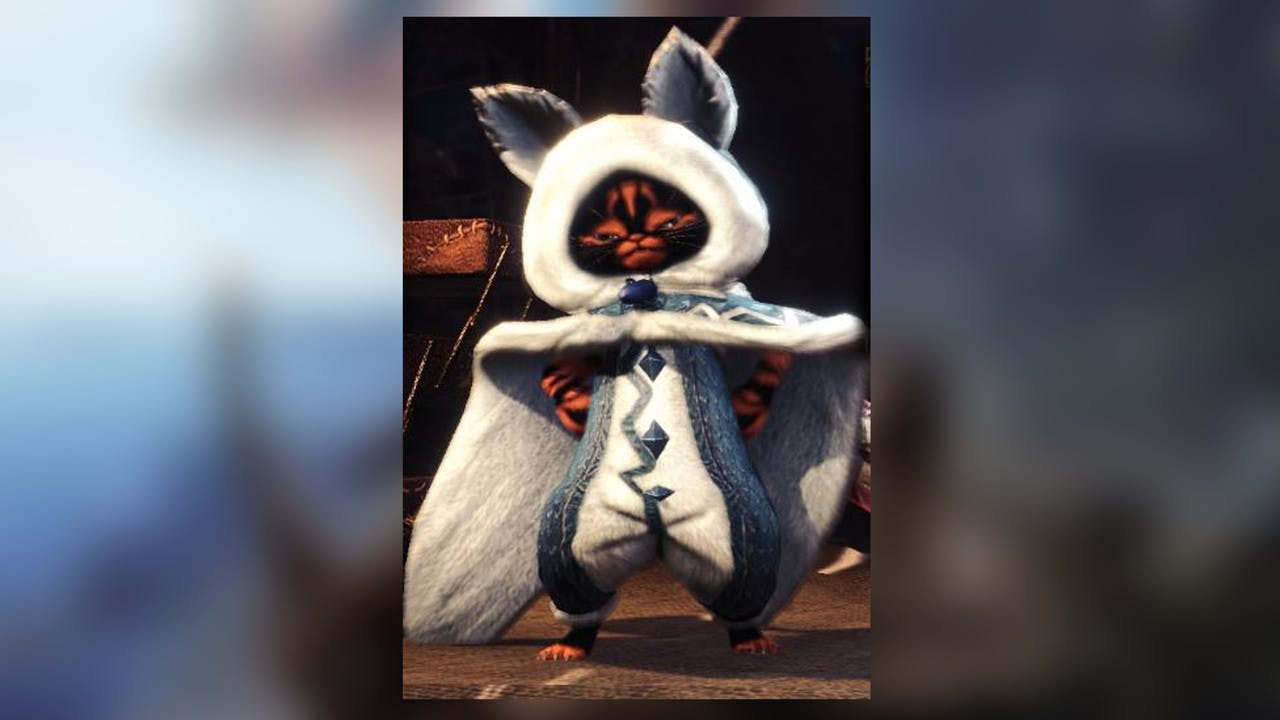 When did Darth Maul get so cute?!
Ingolv Dakka Bruset's Palico reminds us of the dangerous Sith from Star Wars: Episode I, but with a touch of cuteness. He may look like the Phantom Menace, but we're sure he's a good little Palico.
Phuong Lam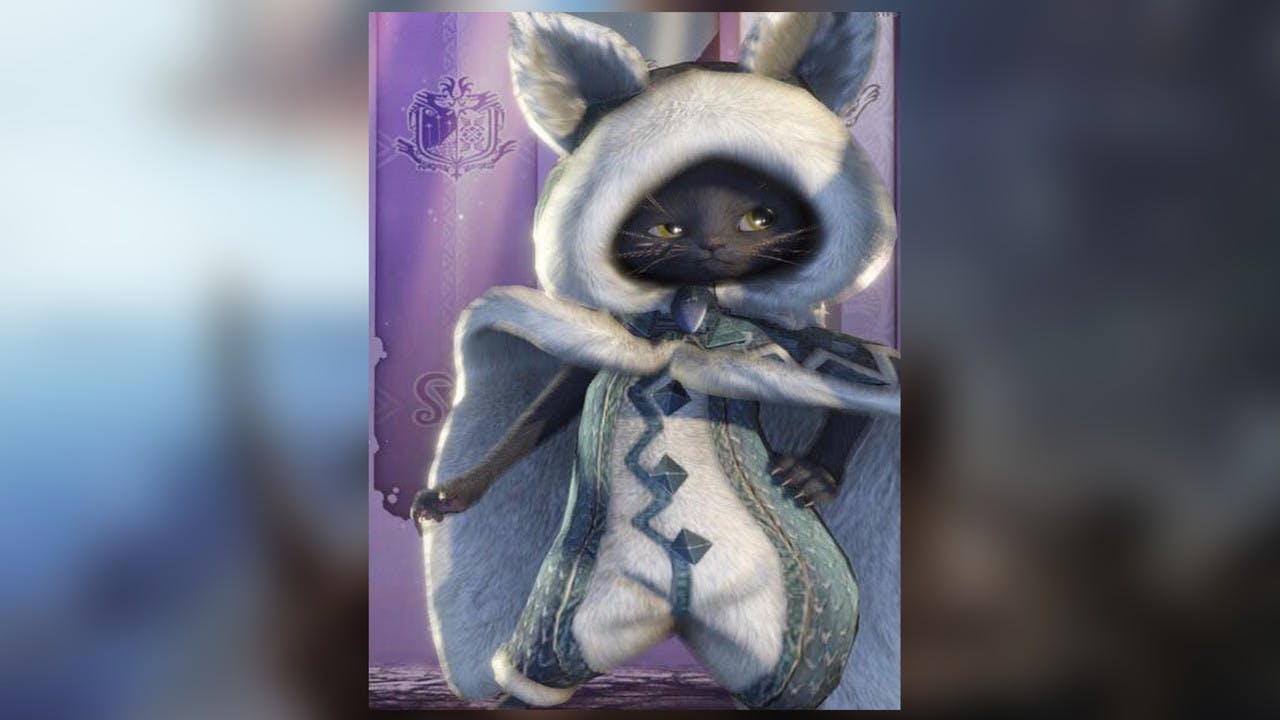 This cat's got class.
With a little bit of style and sass, Phuong Lam's Palico looks like it's ready to head down the 'catwalk' as well as head into battle with its Hunter.
Work it, Phuong!
Alexander Lin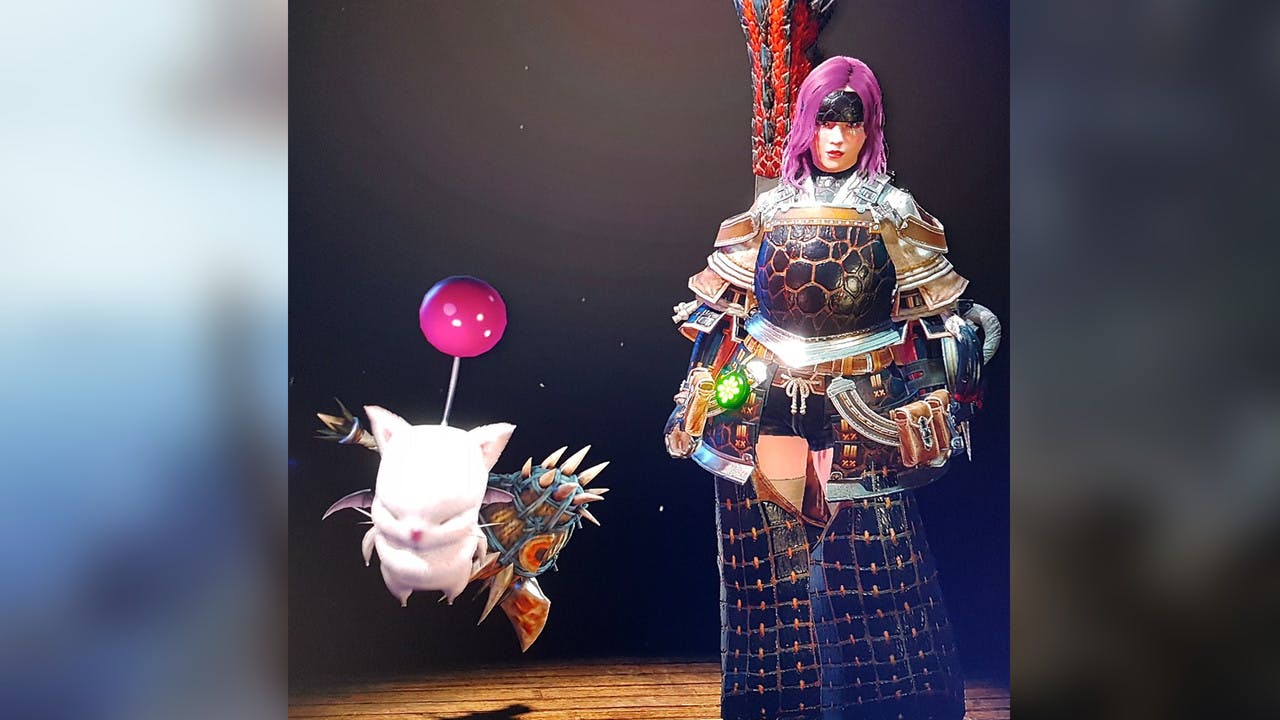 We've got a veteran Hunter here!
Alexander Lin went up against the Behemoth and lived to tell the tale, and carved some nice items from its corpse in the process. Thanks to the Final Fantasy XIV crossover event, Alexander was able to unlock this cute Moogle Palico, wielding a Felyne Nergigante Hammer - nice one!
Kaue Veroneze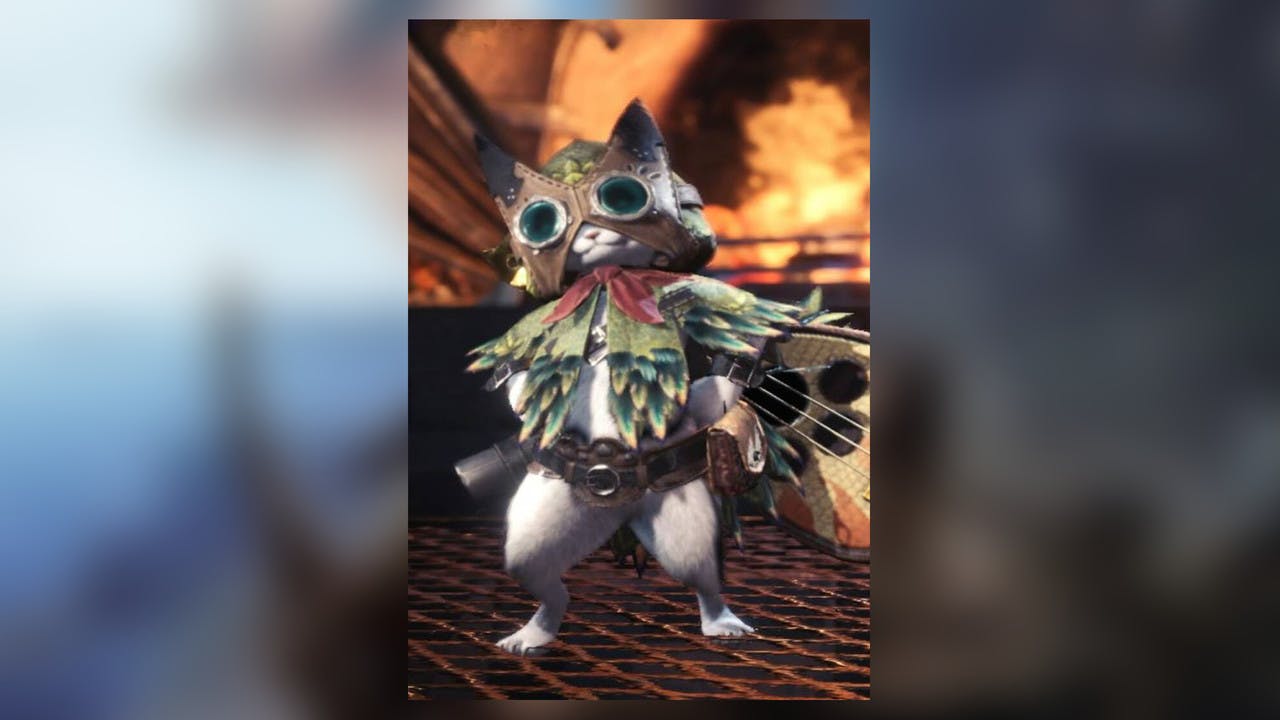 Ready for an adventure?
Kaue Veroneze's Palico certainly is, and he's all set to go in his Pukei Armor Set - a great defense against poison attacks.
Andrew Owens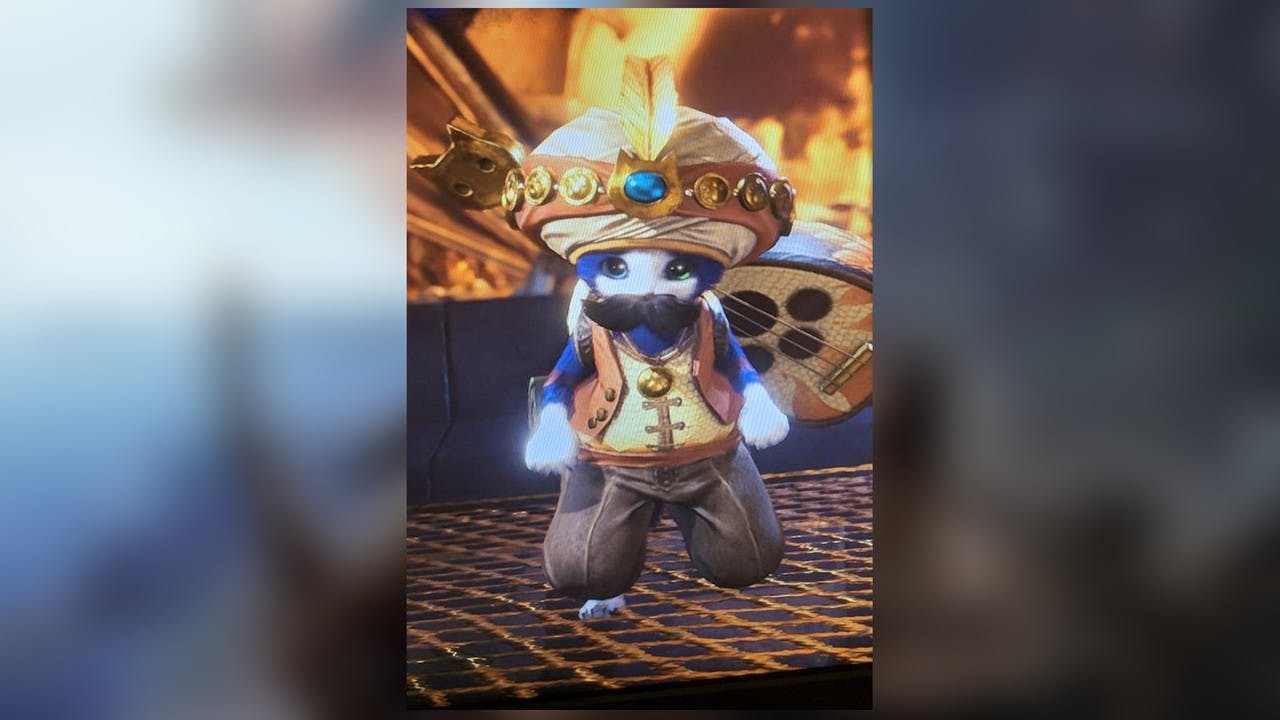 His wish is your command!
Andrew Owens' Palico has a certain genie vibe about it, thanks to its fetching Kulu Armor from the Kulu Ya Ku. Nice moustache, too!
Silvio Coccia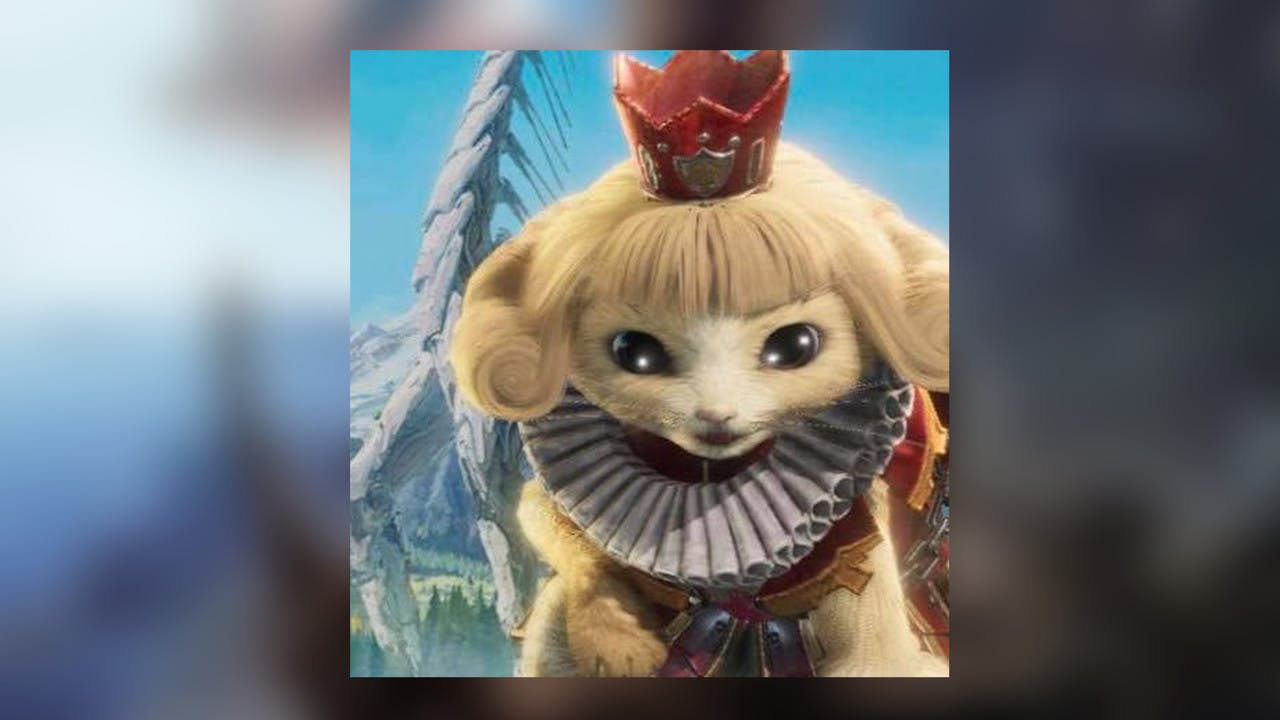 A ruff look, not a rough look.
Silvio Coccia's Palico looks like it's stepped out of the mid-sixteenth century ready to battle!
His Palico is wearing a special armor known as Kaiser Set Alpha, created from the parts of an elder dragon known as Teostra.
Lorenzo Fiocchi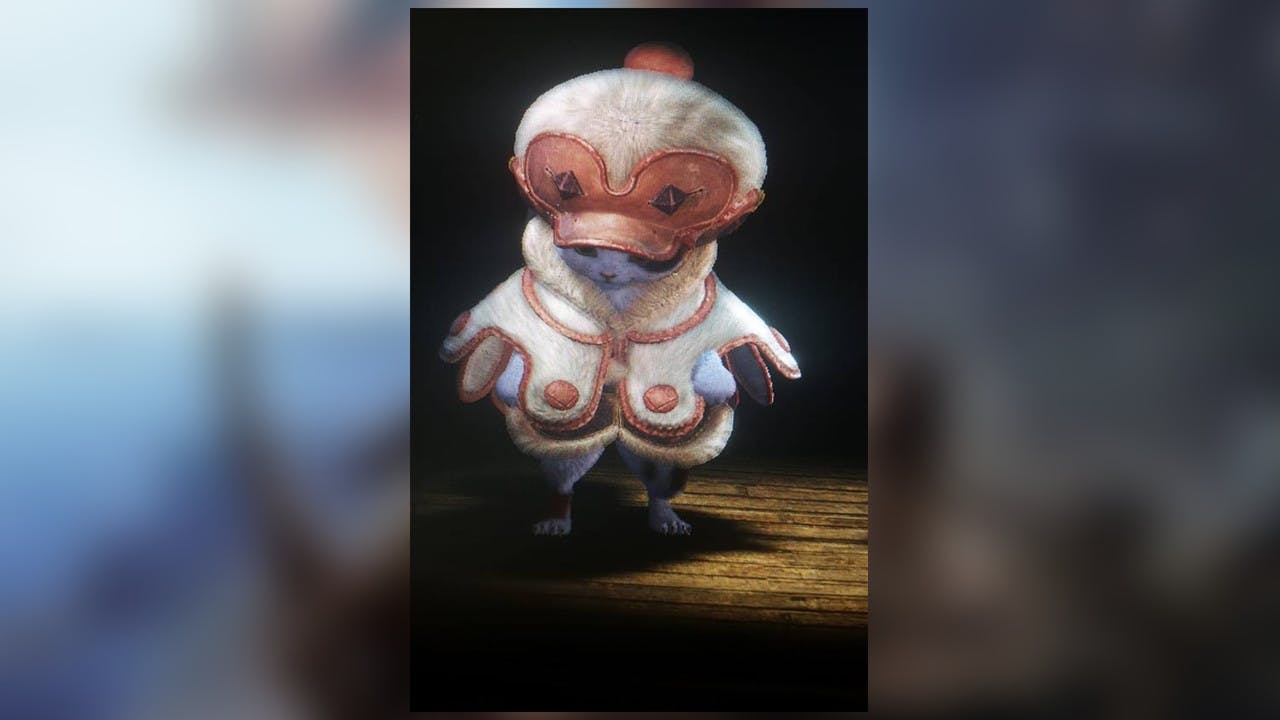 It's so fluffy!
Lorenzo Fiocchi's Palico looks as snug as a bug in a rug in its Lumu Set Alpha armor.
This armor comes from crafting materials collected from the Paolumu of the Coral Highlands.
Gabriele Capozzi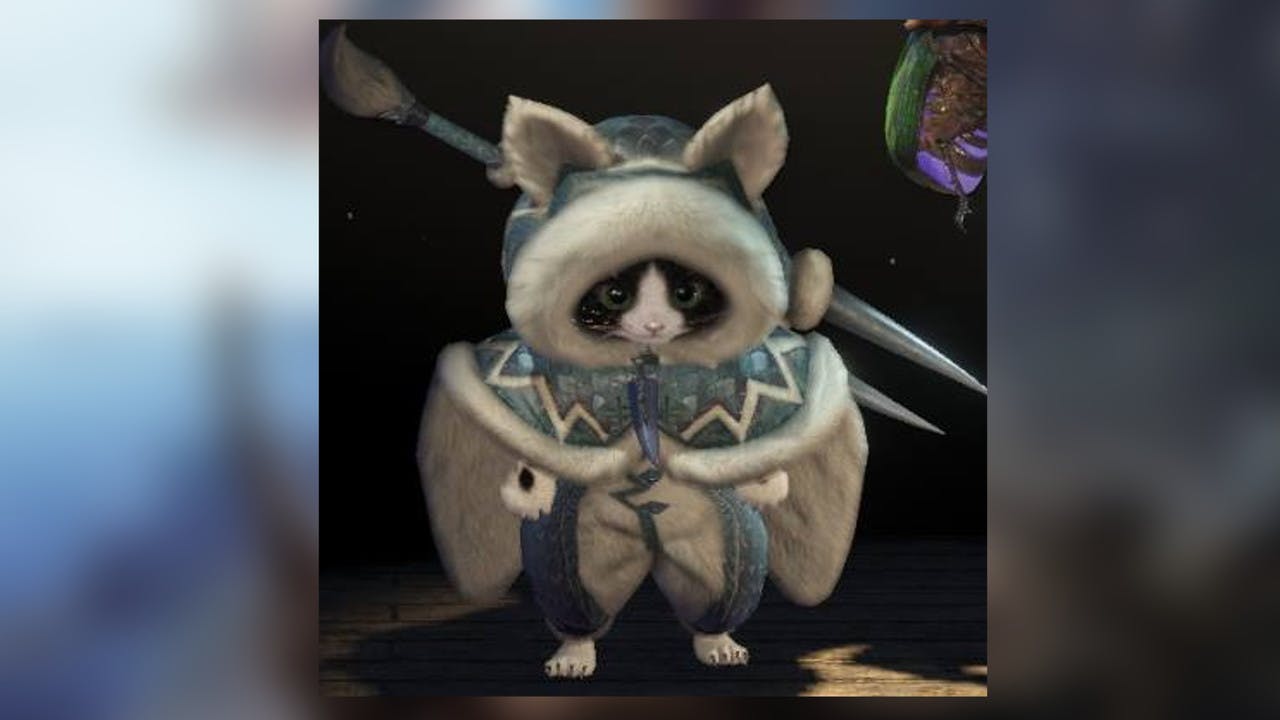 Well, doesn't Gabriele Capozzi's Palico look cute and snugly.
Gabriele's Felyne friend is sporting the Tobi-Kadachi Armor Set, which is awesome against Thunder element monsters.
Bruno Guerreiro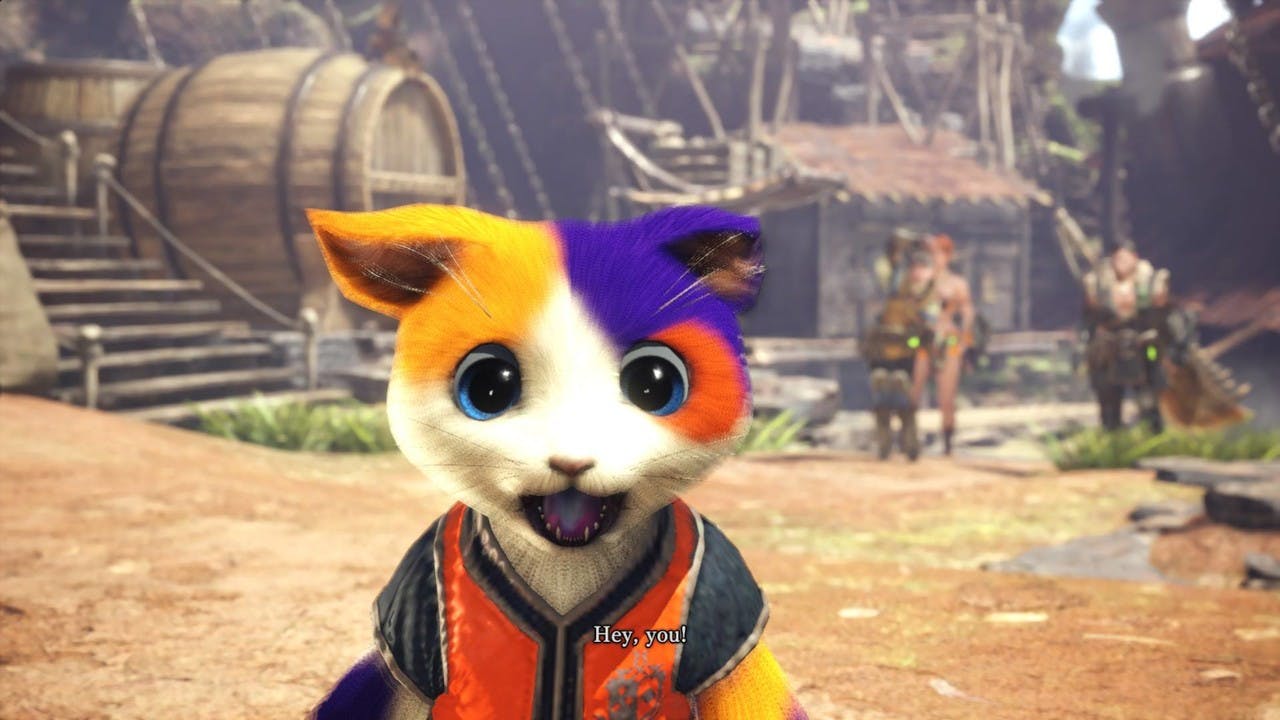 A dash of orange and a splash of purple.
Bruno Guerreiro went for a mixture of colors and patterns for his Palico. We just hope that he doesn't get covered in Pukei-Pukei's poisonous spit and turn completely purple!
Valeria Belén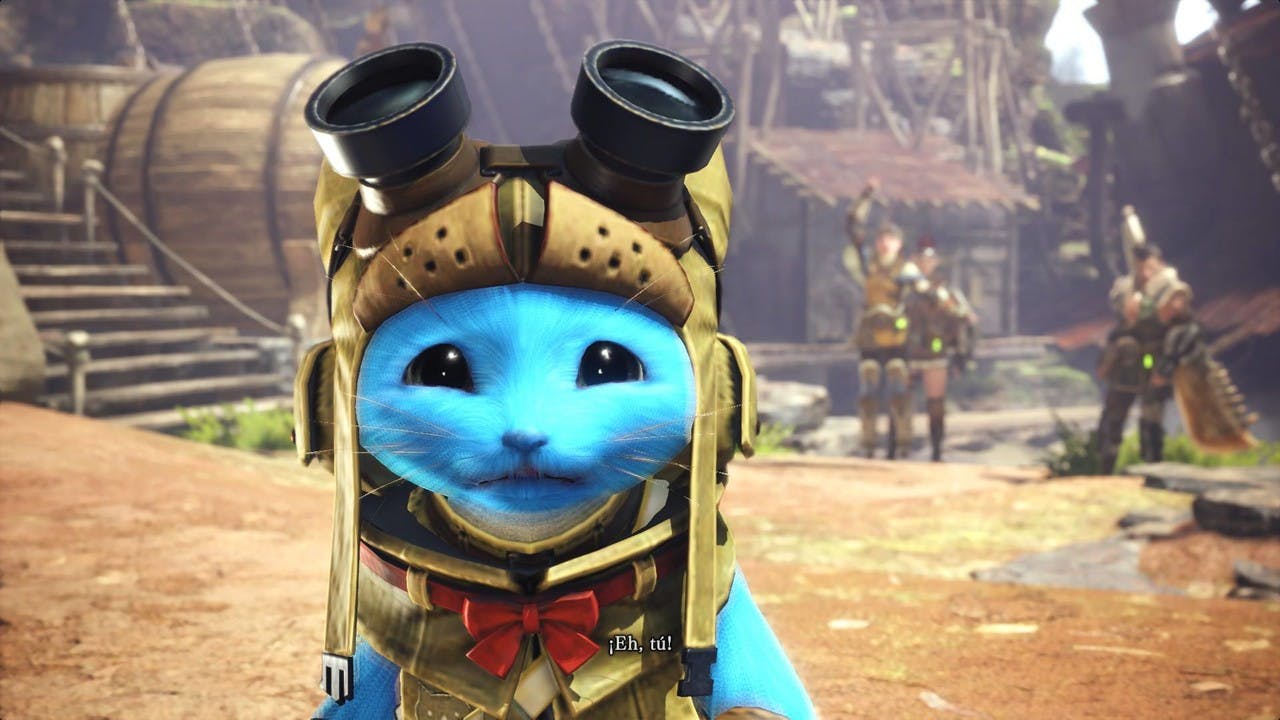 If you're feeling a little 'blue', don't be sad... just take a look at this guy!
Valeria Belén went for a vibrant shade of blue when designing her Palico, at least you won't lose your trusted companion in the middle of the Ancient Forest!
Denis Amihaesei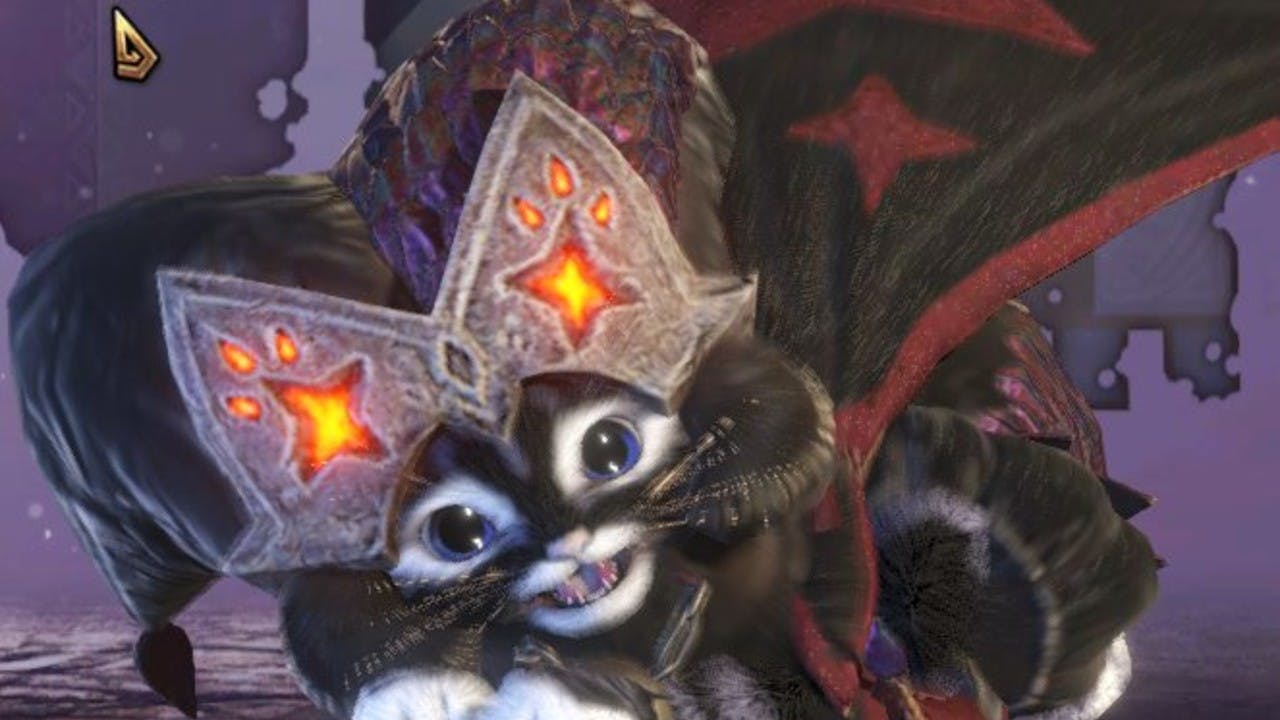 He's a little poser!
Denis Amihaesei's Palico 'Jakey Boy' looks adorable in his Zorah Magdaros Armor.
When it comes to a 'fire' fight, he's covered...because the armor is good against that element, obviously.
---
---
Share this post