Warhammer Skulls is here, so celebrate with some bargains!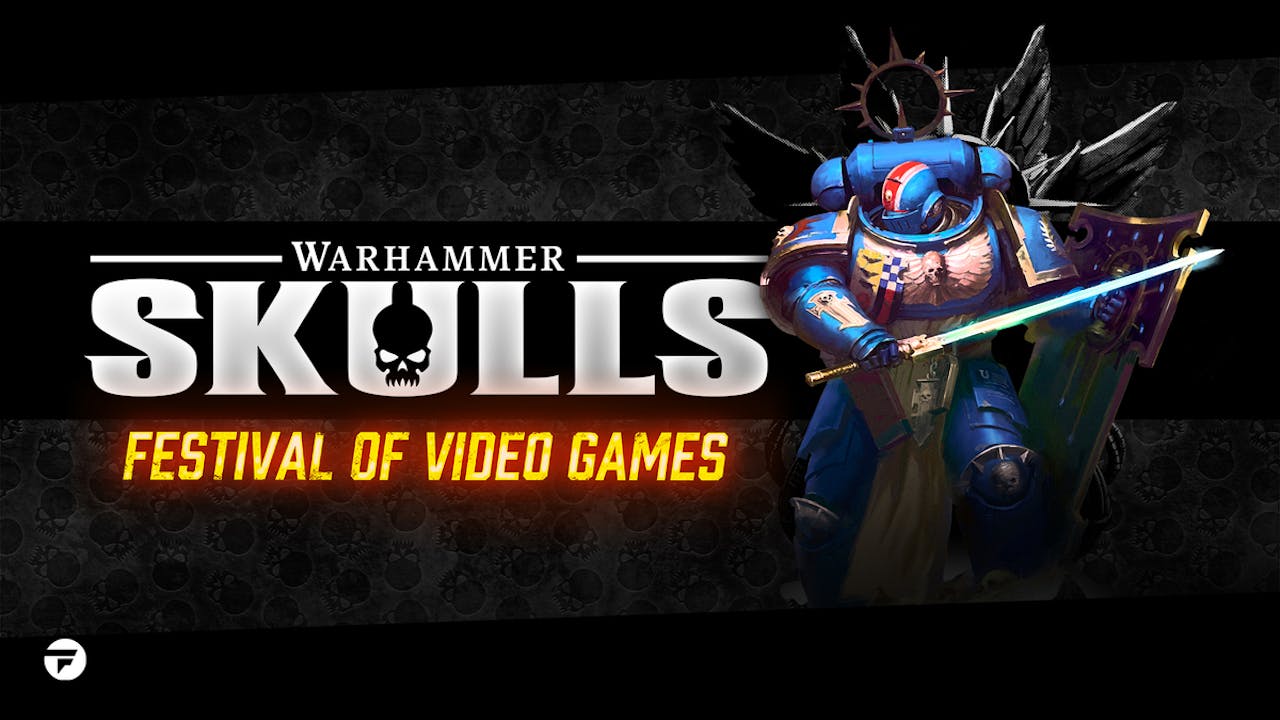 While Warhammer may have begun life as a tabletop game with miniature figures, there's nothing small about our discounts on a wide range of videogames set in the universe! Well, universes if you allow for the fact that Warhammer 40,000 is a separate thing and not just the future — but I digress!
Running from Wednesday 1st June 6pm BST until Wednesday 8th June 6pm BST you can find great deals on a slew of titles from Sega, Slitherine and Frontier Developments. There will be more titles added every day, so don't forget to come back to see what's been added!
As of today you can find the best ever discount on games like Slitherine's Warhammer 40,000: Battlesector, Sega's Warhammer 40,000 : Dawn of War - Game Of The Year Edition, and don't miss out on the recently released Warhammer 40,000: Chaos Gate - Daemonhunters by Frontier Foundry! How about Focus Entertainment's Battlefleet Gothic: Armada 2? This is just a small selection, of course, there are plenty of other games to check out in the Warhammer Skulls Sale!
But great deals aren't all that's on offer this week, as qualifying purchases will get a Scratchcard for a little something extra! Just buy a Warhammer game and you could get another game for free!
How Do I Get a Scratchcard?
If you'd like to celebrate Warhammer Skulls with us and get your own scratchard, all you have to do is spend over $5 / £4 / €5 on a Warhammer game in a single order! Your scratchard (only one free gift per order) will be added to your account, and you can get one of the fantastic goodies contained inside! These include a great selection of games and coupons, so don't miss out! Just don't forget to redeem it by 19th June 23:59 BST.
You can find all of the fantastic bargains here, so start filling your cart!
In Warhammer 40,000: Chaos Gate - Daemonhunters lead humanity's greatest weapon, the Grey Knights, against the corrupting forces of Chaos in this brutal and fast-paced...
T&Cs
All free games must be redeemed by 19/06/22 23:59 BST. All conversion rates are correct as of 30/05/22.
Get a free scratchcard when you buy any Warhammer product in the Warhammer Skulls sale
Minimum spend of $5 / £4 / €5 apply. Spend must be in a single order.
Available with every qualifying purchase between 1st June 18:00 BST - 8th June 18:00 BST
All free gifts must be claimed by 19th June 23:59 BST
Only one free gift per order
---
---
Share this post