Watch Star Wars Battlefront 2: The Rise of Skywalker official trailer live
How to watch the new trailer for the action-adventure ahead of the new movie
We're a matter of days away from Star Wars: The Rise of Skywalker, when millions will witness the latest movie trilogy in the franchise come to a close... please be good, please be good!
In the meantime, EA and DICE have been teasing the latest FREE update for Star Wars Battlefront II, which will include characters and additional features based around the new movie. As we type this, there's just over 30 minutes to go until the premiere kicks off at 3pm GMT (7am PST and 10am EST).
Battlefront II lets you explore a new Star Wars campaign that spans the 30 years between Star Wars: Return of the Jedi and Star Wars: The Force Awakens, the first of the new trilogy. You may have also noticed that Fortnite had a special Star Wars themed event go live over the weekend, with players opting to lay down their firearms and enjoy using lightsabers in close-quarter duels.
Below, we've provided the live premiere link to EA's official YouTube channel so that you can experience the news firsthand with many other fans. Don't forget, if you've not played Star Wars Battlefront II yet, you can grab your officially licensed EA Origin game from Fanatical right now.
How to watch Star Wars Battlefront 2: The Rise of Skywalker official trailer live
CONFIRMED CHARACTERS FROM THE TRAILER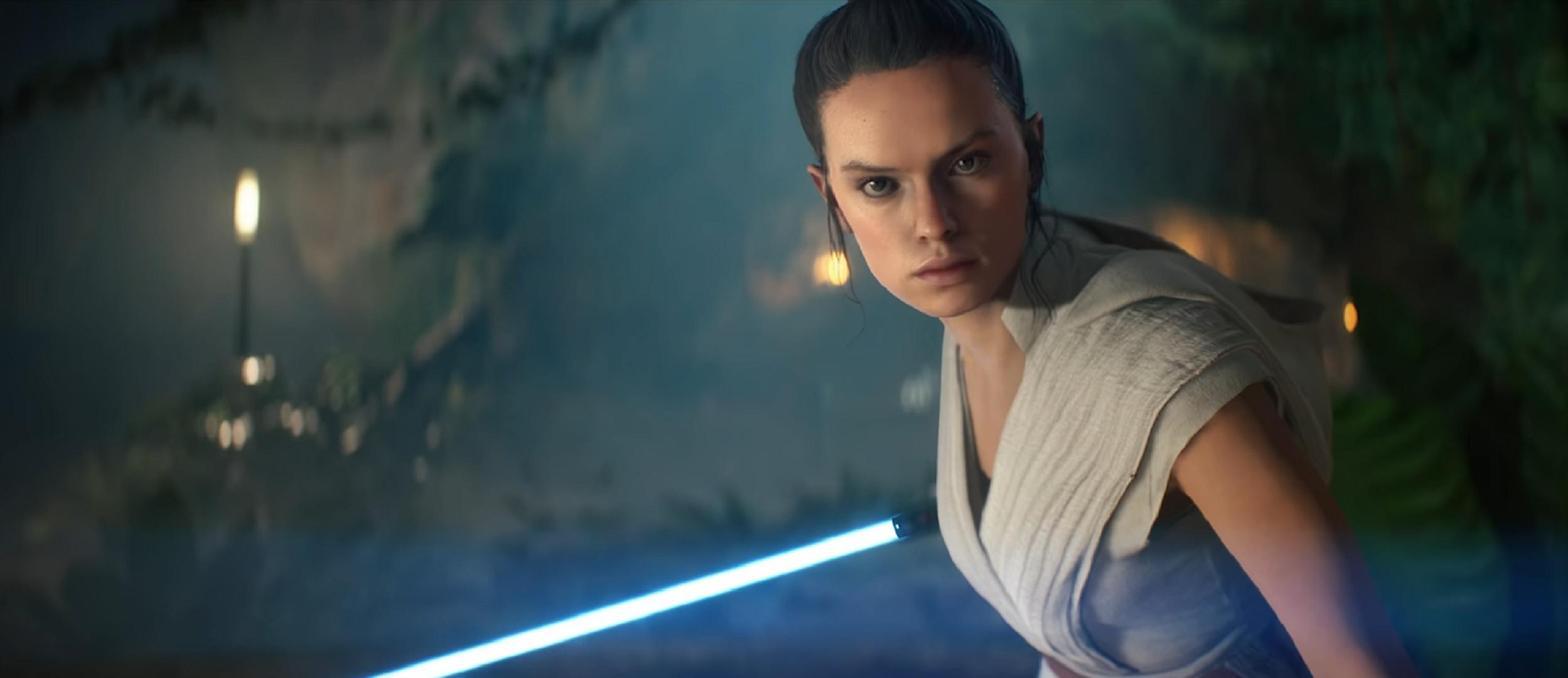 Well, that was quick, wasn't it!
So, from that very brief premiere for the Star Wars Battlefront 2: The Rise of Skywalker content, we've seen the following characters that will be added to the action-adventure game:
- Rey (Rise of Skywalker outfit)
- Kylo Ren (Rise of Skywalker outfit)
- Finn (Rise of Skywalker outfit)
- First Order Jetpack Stormtrooper
- First Order Sith Trooper
- BB-8
- BB-9E
---
---
Share this post