Review scores for Ubisoft's latest open-world FPS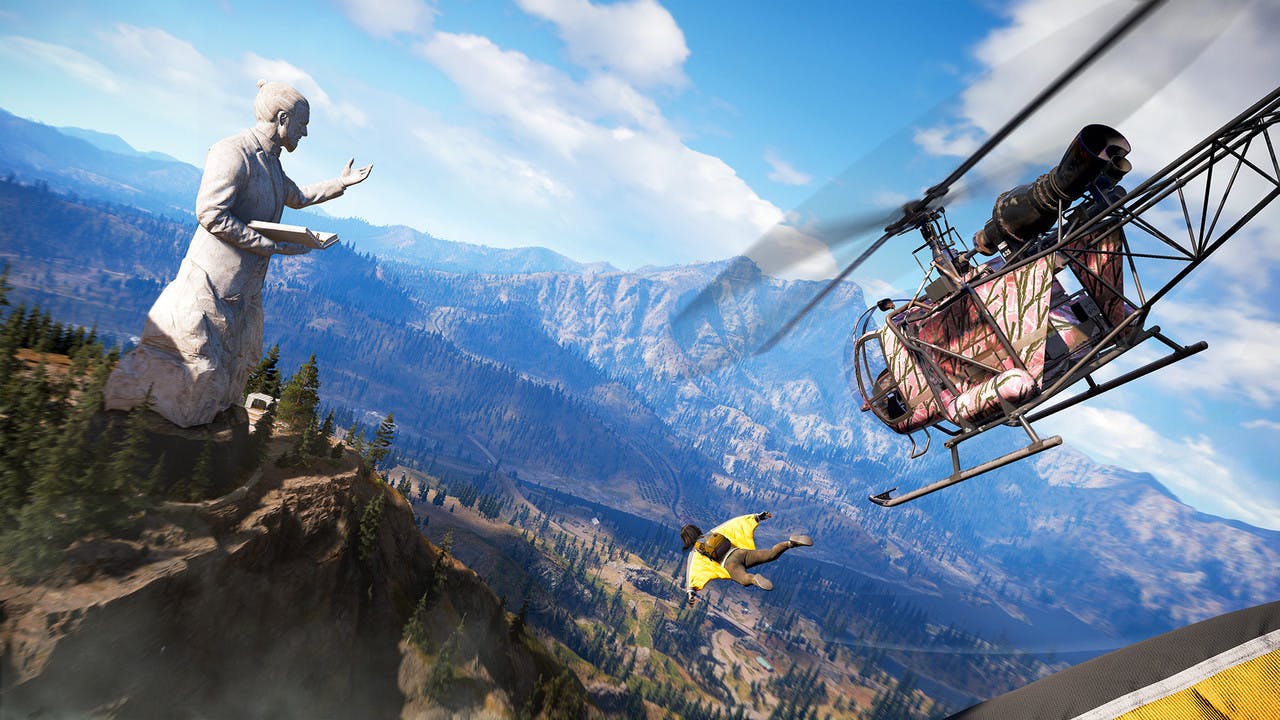 With hours upon hours of exploration, missions and some good old rootin'-tootin' action, it's no surprise that players and critics are enjoying the latest Far Cry game in the series.
Far Cry 5, developed by Ubisoft, is set in the fictional town of Hope County, Montana, where a dangerous cult called Eden's Gate – led by preacher Joseph Seed – has begun a brutal cleanse over the town's civilians, in order to convert them to their cause and prevent an end-of-the-world scenario. There's no help from the outside world against 'The Father' and his cult, but players can recruit fellow freedom fighters via various story and side missions - as well as tame animals to fight alongside them with the 'Fangs for Hire' system introduced in Far Cry Primal.
With hunting missions and prepper stash locations filled with loot, it's fair to say that Far Cry 5 has been packed full of entertaining features - but what have the critics said about the game so far?
What are critics saying about the game?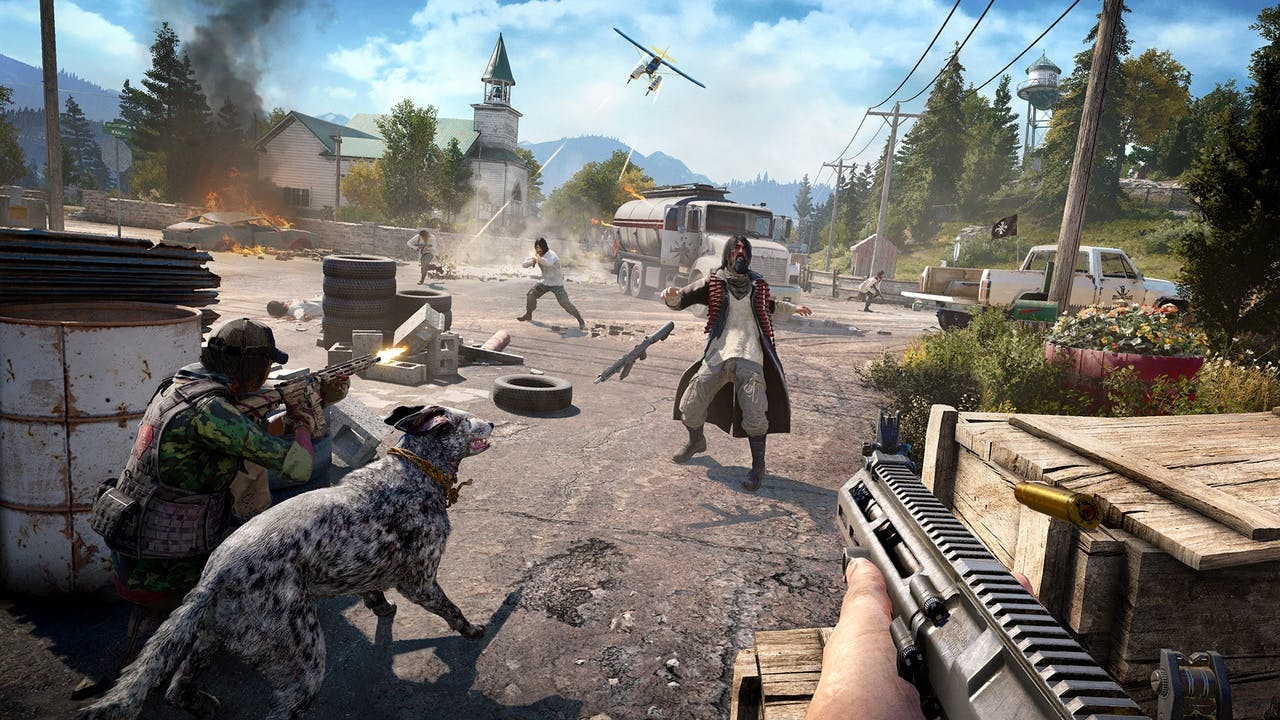 At the time of writing, Far Cry 5 had received 'Mostly Positive' reviews on Steam, with a Metacritic score of 78 for the PC version.
GameSpot - "...spending time in the world of Hope County remains absolutely delightful" - 9/10
PC Gamer - "A big, beautiful, chaotic canvas of freeform destruction, Far Cry 5 continues the series' best traditions" - 80/100
VentureBeat - "You'll find something that entertains you, and Ubisoft has nailed all of the underlying elements of character and world progression" - 85/100
MMORPG.com - "If you're looking for a fun, engaging, exciting game to play with a partner, this is definitely one to try out" - 77/100
Trusted Reviews - "This is a phenomenal open-world shooter and an excellent Far Cry" - 4/5
---
---
Share this post