The scores are in for Capcom's best-selling game ever!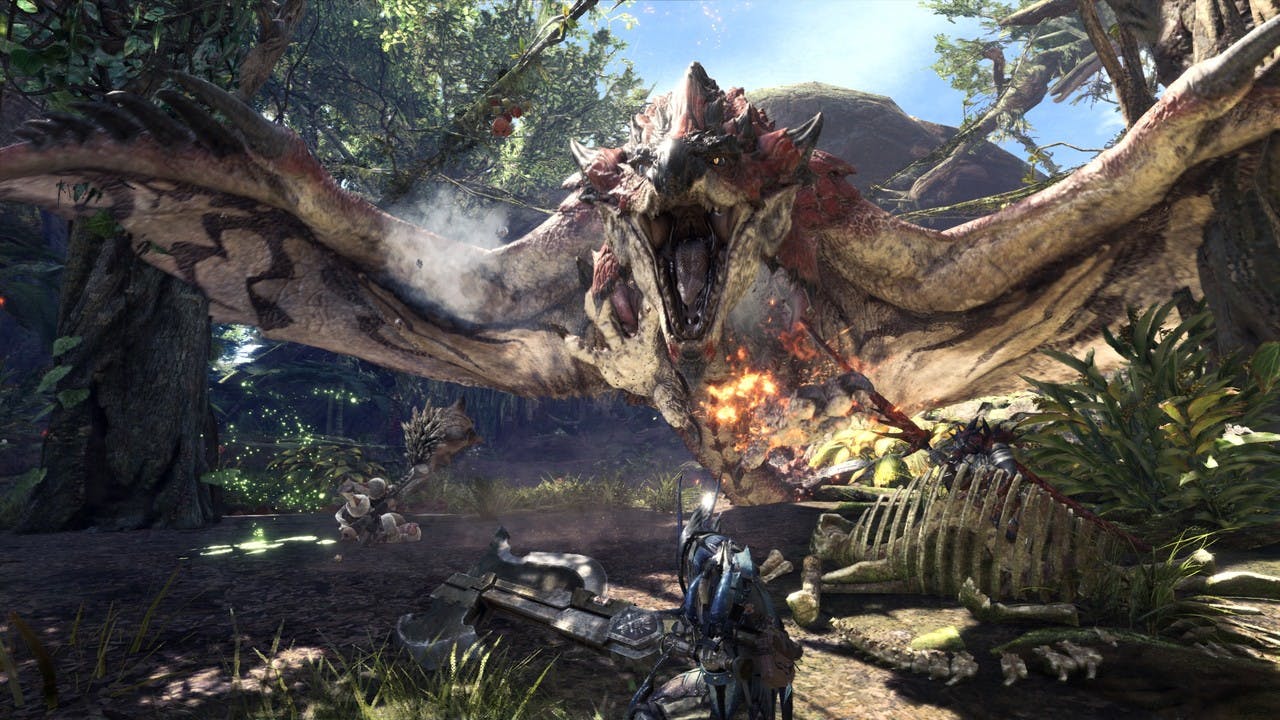 It's time to take control of a hunter and embark on a journey to the new world, as you will face behemoths sprawling open-area world for you to explore.
After the huge success of its worldwide console launch, how has Monster Hunter: World been received from critics for its PC port?
If you hadn't already guessed, it's done extremely well - with critics and gamers raving about both the PC and console versions of the action RPG. MHW became Capcom's biggest-selling game in its history, and now, it has become the biggest Japanese game in Steam's history - with a peak of over 240,000 players on launch day.
So, what exactly have the critics been saying about Monster Hunter: World?
What the critics have said
At the time of posting this, Monster Hunter: World PC had received an overall score of 90 on Metacritic, praising its vast world filled with exciting monsters and the ability to roam, craft and hunt.
RPG Site - "Monster Hunter: World is a staggeringly interesting game, with a breadth of content and plenty complex mechanical options, it's a perfect fit for the PC gaming enthusiasts that like like to lose themselves in a game for months at a time" - 8/10
PC Gamer - "Monster Hunter: World's thrilling fights with fantastic beasts never get old" - 86/100
JeuxVideo - "Enjoyable playability and flawless" - 18/20
PCGamesN - "Monster Hunter: World is one of the finest action-RPGs ever made and a rich co-op title that's only made better with the PC version's technical improvements" - 9/10
IGN - "This beautifully implemented port is a perfect PC introduction to the joys of Monster Hunter" - 9.5/10
Trusted Reviews - "It's clear to see why the franchise has such a dedicated following, and now that fanbase is set to grow ever larger thanks to the incredible steps the developer has taken to make this game more welcoming to many more players" - ★★★★★
Gamewatcher - "Impeccable PC port performance" - 10/10
GameInformer - "Monster Hunter: World's PC version provides the same great hunting and gathering loops console players dove into earlier this year, and after having not played the series until now I'm absolutely hooked" - 9.25
GameSpot - "While PC ports of console games have the potential pitfalls of unwieldy control schemes and unintuitive keyboard shortcuts, Monster Hunter: World has gracefully avoided these" - 8/10
DigitallyDownloaded - "All in all Monster Hunter World for the PC is an amazingly done port" - 4.5/5
Kotaku - "The most beautiful and exciting game in the series"
Be sure to check out Fanatical's exclusive interview with Capcom about which monsters the devs would love to see in the game.
---
---
Share this post