Critics round-up for the isometric RPG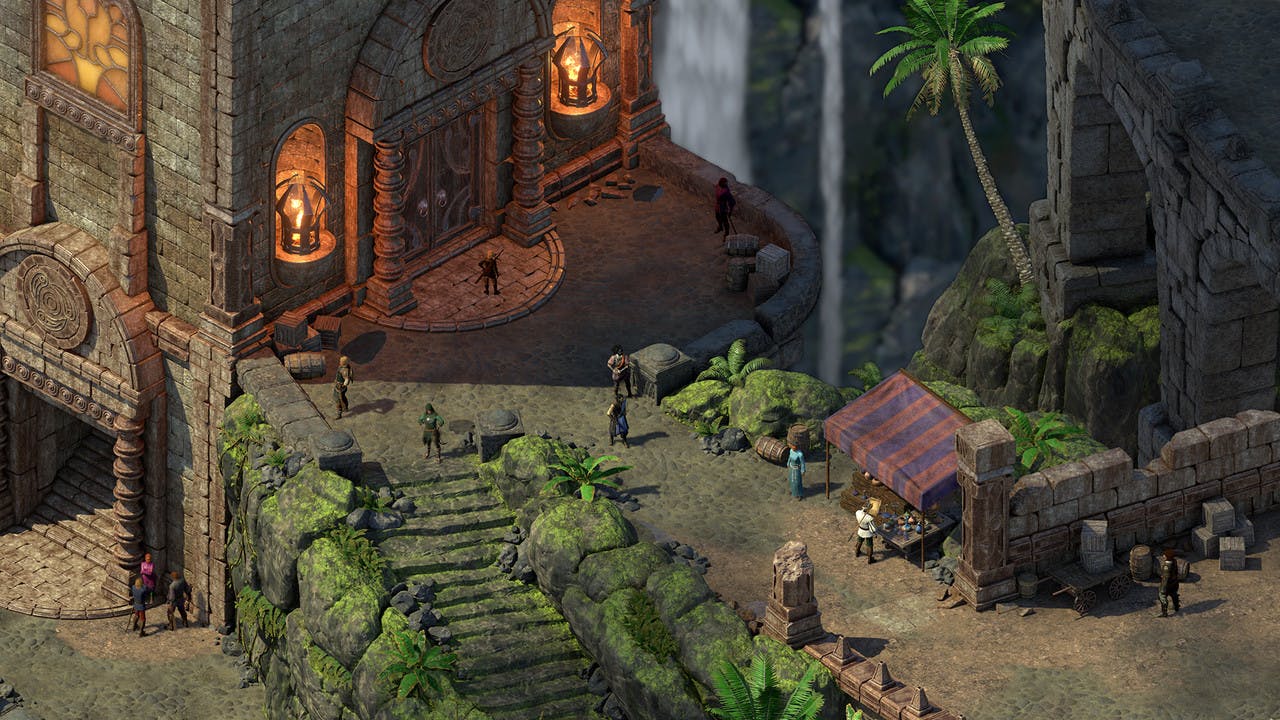 Hoist the sails, it's time to take a trip with your trusted companions in the isometric RPG Pillars of Eternity II: Deadfire.
Returning to the role of the Watcher, the sequel to the critically-acclaimed Pillars of Eternity sees players embark on a quest to find a rogue god. With more of an emphasis on sea travels, gamers can customize their boat stronghold to serve as a mobile base for exploring islands and for ship-to-ship encounters, as well as claim new ships by stealing them from enemies or go down the more conventional route and purchase one.
As well as four sidekicks, you can select from seven unique new and returning companions to accompany you on your journey - with a brand-new companion system in place which makes each character respond and act differently.
After sailing and venturing across the beautiful lands of Eora, what do critics think of the game?
What are critics saying about the game?
At the time of writing. Pillars of Eternity II: Deadfire had received 'Very Positive' reviews on Steam, with an impressive Metacritic score of 90 on Steam PC.
PC Gamer - "A massive, bountiful RPG with richly descriptive writing, a well-realised setting, and deep tactical combat" - 88/100
GameWatcher - "Pillars of Eternity 2: Deadfire is as close to the perfect RPG as one can get" - 10/10
IGN - "Pillars of Eternity 2: Deadfire's characters are outstanding, including the archipelago on which it takes place" - 8.5/10
Shacknews - "The original Pillars of Eternity is a tough act to follow, but Obsidian has knocked it out of the park once again" - 9/10
GameCrate - "Making a sequel to one of the best roleplaying games in recent memory was a tall order to be sure, but Obsidian definitely cleared the bar and then some" - 8.75/10
MMORPG.com - "If you're looking for the next, and perhaps greatest, grand cRPG; if you're aching for an epic single player adventure; if you're seeking a setting outside the norm; if you're hoping for a story that takes you in and hangs on, Pillars of Eternity II: Deadfire fills the bill" - 10/10
The Sixth Axis - "Deadfire is a fantastic sequel and one which you will be thinking even when you are away from its world" - 9/10
CG Magazine - "Pillars of Eternity II: Deadfire is a sequel that surpasses the original in nearly every way, and is an RPG that should not be missed" - 9.5/10
Windows Central - "Are you a fan of RPGs? If so, you must buy this game" - 5/5 MASTERPIECE
GameSpace - "Pillars of Eternity 2: Deadfire has taken Obsidian's formula of success and brought it to the new heights" - 9.8/10 AMAZING
---
---
Share this post