What Are The New Additions In Football Manager 2024?
More changes than Chelsea managers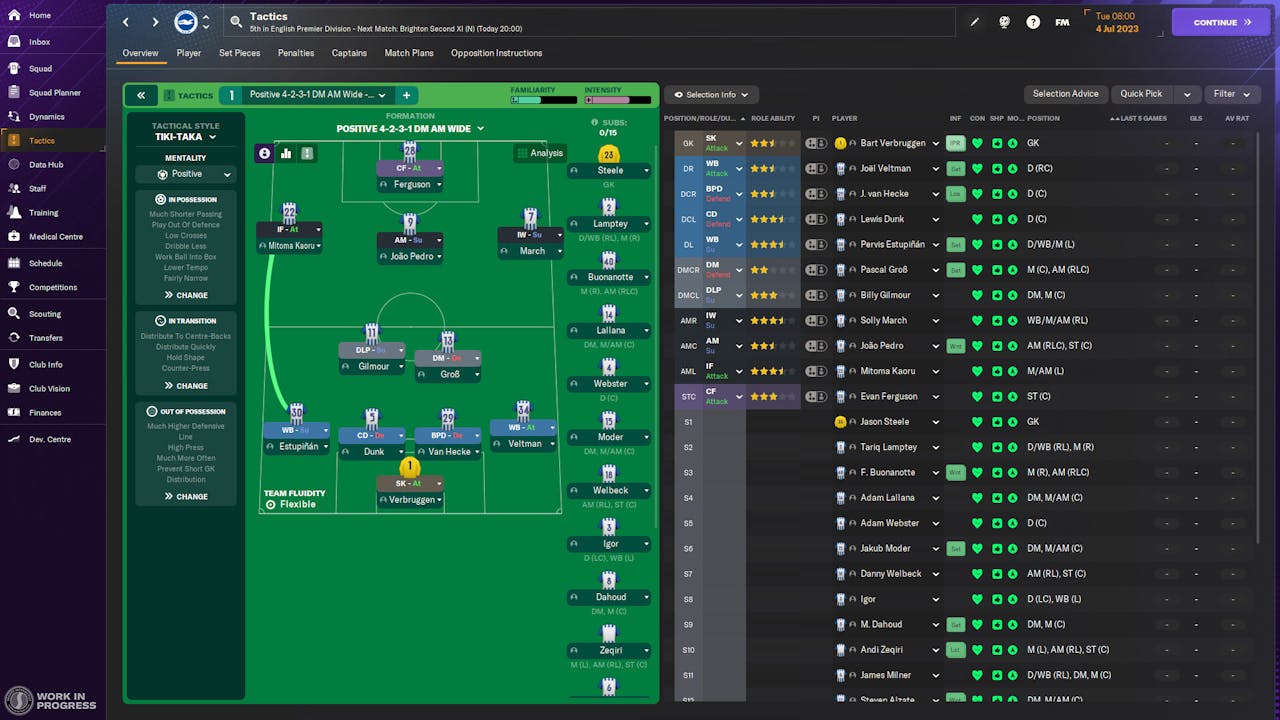 Progress never stops when you're pursuing footballing greatness. Gameplay upgrades empower you to develop a blueprint for success on and off the pitch.
The latest release of the long-running football simulation franchise is almost upon us, and Football Manager 2024 is shaping up to be the most refined, well-rounded entry to date! But what new additions can we expect? Well, we're here to get you up to speed as we break down all the features.
The first feature you'll likely notice upon booting up the game is the chance to transfer your Football Manager 2023 save data across, which, if you've spent hundreds of hours getting Grimsby Town to the top of the Premier League, will allow you to continue on your rise to glory. This will be made all the more achievable thanks to the updated squad planner, which grants players a much more streamlined system, making things such as which position isn't as strong as it could be a lot clearer than in the past.
When you're on the pitch, you'll have a whole host of new additions from a gameplay aspect, but there's also been some much-improved lighting and texture work. Whilst far from being AAA-quality graphical enhancements, there is certainly a noticeable difference when coming over from last year's iteration. From a technical standpoint, players will get themselves into more advantageous positions, dynamically adjusting as they go on the offensive, allowing for the best chance at a goal-scoring opportunity. Finally, players will have more true-to-life movements for added authenticity, meaning they'll act more like their real-world counterparts and less like robots commanded to kick a ball by their managerial overlords.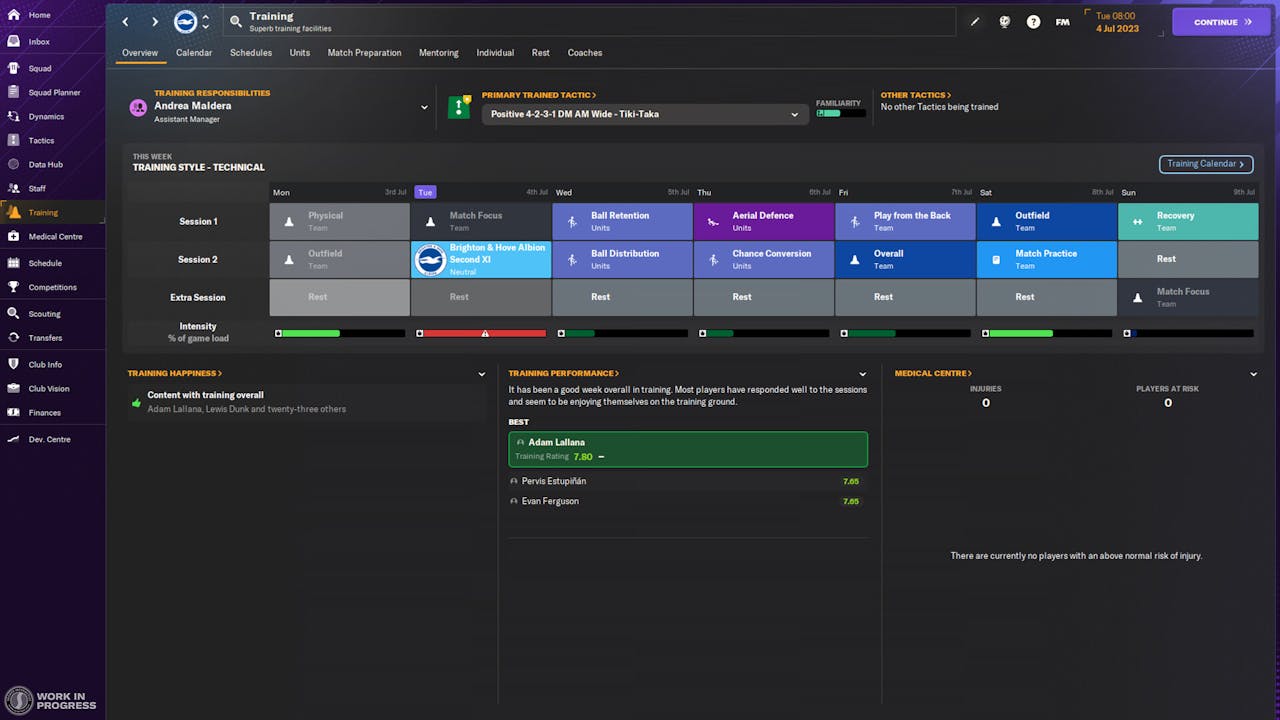 The J.League makes its debut for the series, with all three divisions (J1, J2, and J3) being included, with fully licensed logos, kits, and players. This also means Japan can now be scouted for future prospects and recruits in order to build up your club with a wealth of fresh talent. But, to help with the buying and selling of players, you can now ask agents about the market interest, allowing you to view potential buyers to someone who perhaps just doesn't fit right with your long-term plans for the squad. Hiring an intermediary will also assist in finalising sales, who will generate buzz for a player in order to move them onto another club (for a reasonable fee, of course). Be aware of how much you're spending, though, as the financial system has undergone a dramatic overhaul to bring it more in line with the real footballing world's "Financial Fair Play".
It's not all smooth sailing for you, however, as computer-controlled managers can recognise issues within their squad and will potentially start a fierce bidding war in the transfer market. The AI's starting 11 and subs will be mixed up a lot more depending on the upcoming matches, taking into consideration some key features that will not only help them get the win but also further develop each player.
Finally, FM24 has three different options for setting up a game: Original, which is the traditional way to play; Real World, which mimics each player's clubs and transfers dependent on the day you began your career mode; and Your World, which sets up clubs and budgets from the start of the 23/24 season, before allowing you to change the course of footballing history!
Progress never stops when you're pursuing footballing greatness. Gameplay upgrades empower you to develop a blueprint for success on and off the pitch.
For a few more additions, check out our previous blog here. But, for now, that's everything new that's been announced for Football Manager 2024! Will you be picking it up and skyrocketing your favourite team to the Champions League? There's still plenty of time to pre-order before its release on 6th November, 2023.
---
---
Share this post