What awesome games can you get in the MEGA Pick & Mix bundle
By Sam Jones
- 18th Dec 2019
Games
What awesome games can you get in the MEGA Pick & Mix bundle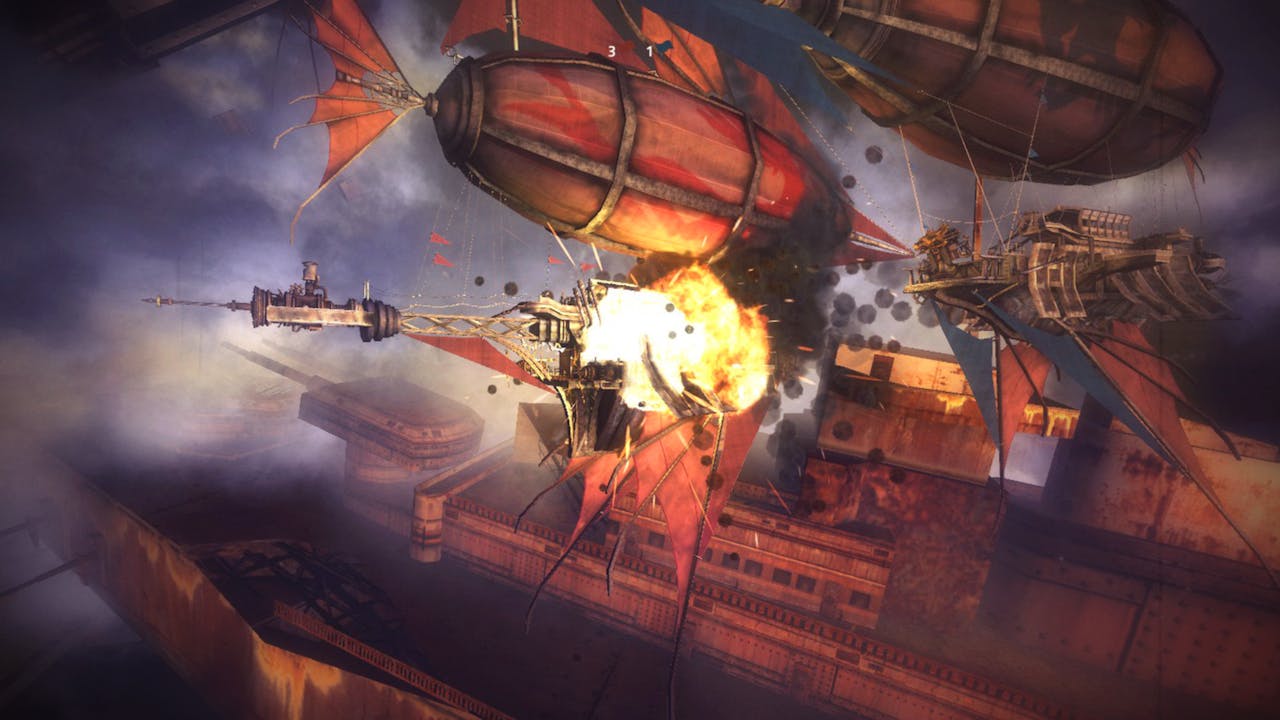 Woah... it's one of our BIGGEST Pick & Mix bundles to date!
The MEGA Pick & Mix is here and we're giving you the chance to build your own bundle of up to 15 Steam PC games, with over 40 to choose from. There are lots of retro and modern age Indies to pick for your own special collection, including new-to-bundle and highly-rated games.
Here, we've highlighted some of the awesome games that you can choose from in the MEGA Pick & Mix.
Wings of Vi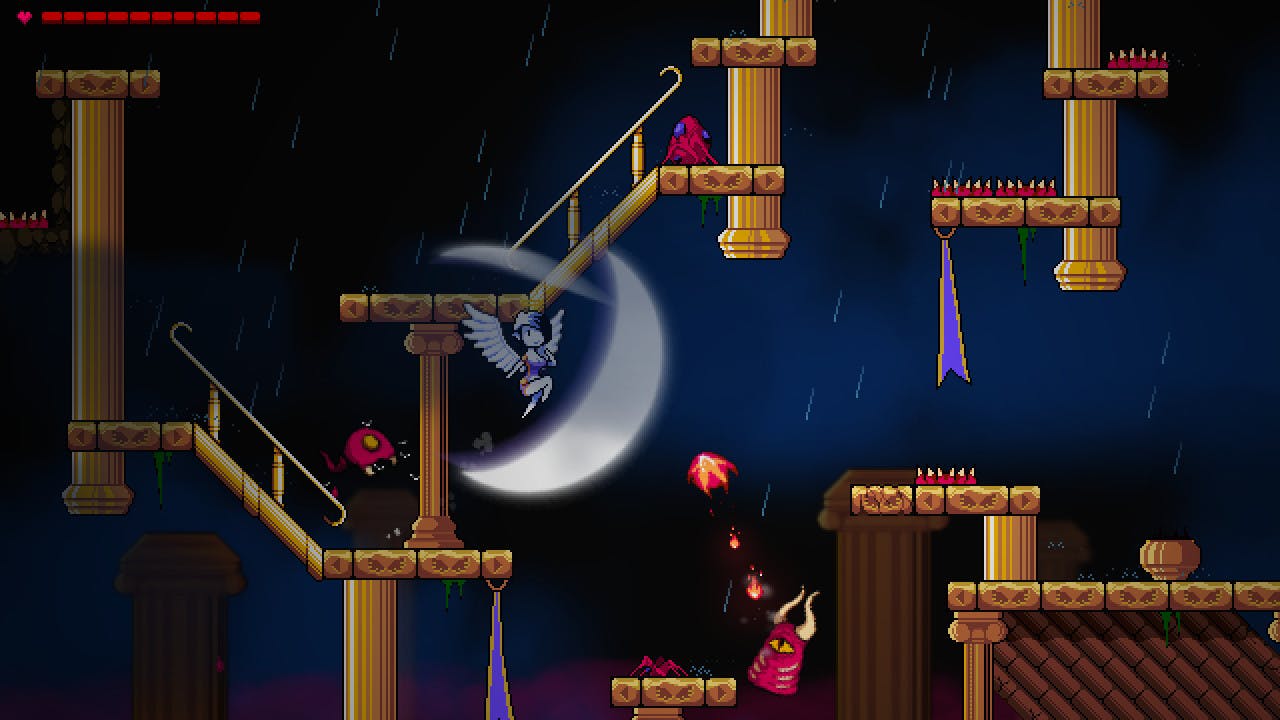 Steam rating: 'Very Positive'
Challenging 2D platformer Wings of Vi sees you take on the role of an angelic warrior tasked with defeating the Demon Lord Jeh'oul after he is freed from captivity. While inspired by masochistic retro platformers, Wings of Vi aims to cut out arbitrary difficulty in favor of skill based gameplay.
Battle your way through treacherous terrain and devilish enemies before facing up against epic bosses. Fight against a clumsy satyress, giant dreadnought, possessed angel, and more in tough-as-nails clashes.
Explore a world crafted in stunning SNES-inspired pixel art, where each level is complete with its own unique tileset, background, bosses, enemies, and more.
Sanitarium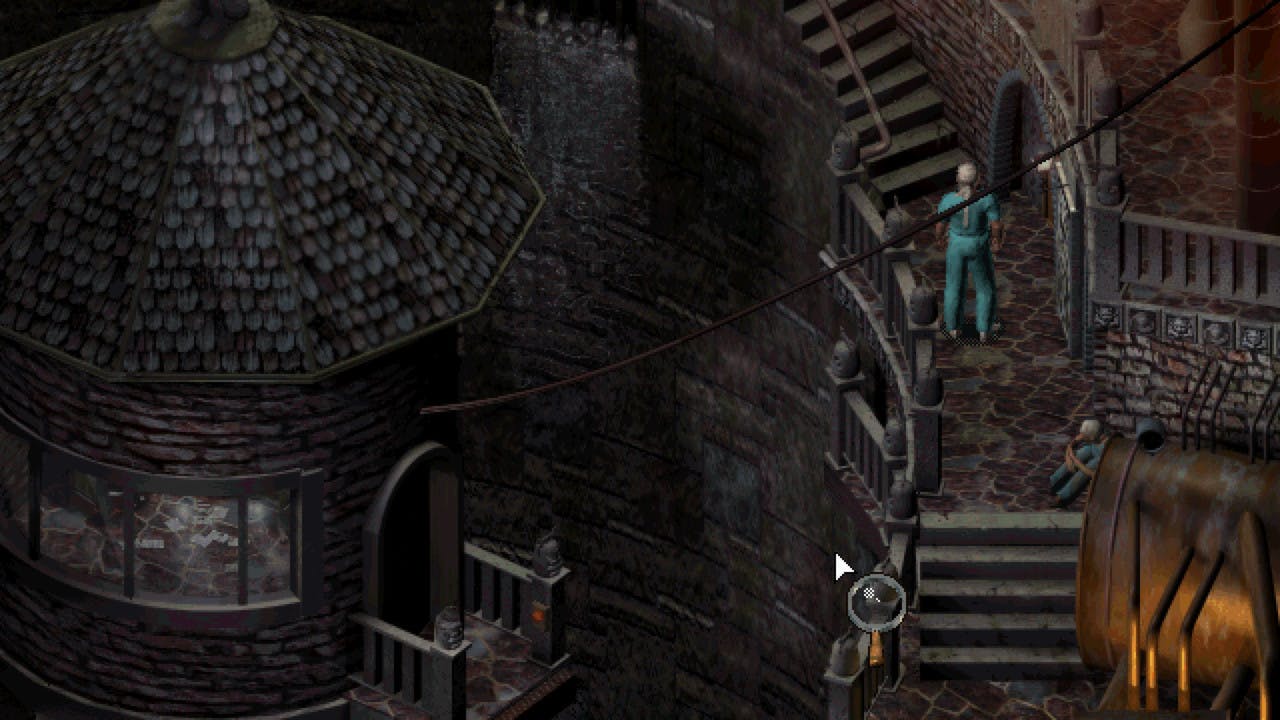 Steam rating: 'Very Positive'
Point & click adventure Sanitarium set in an intense dark world where a very thin line separates senses from madness. There are many riddles to solve throughout this immersive and captivating adventure that will make your head spin with terror.
Sanitarium is a masterwork suitable for point-and-click beginners, confirmed or riddle-solving experts who enjoy.
Unexplored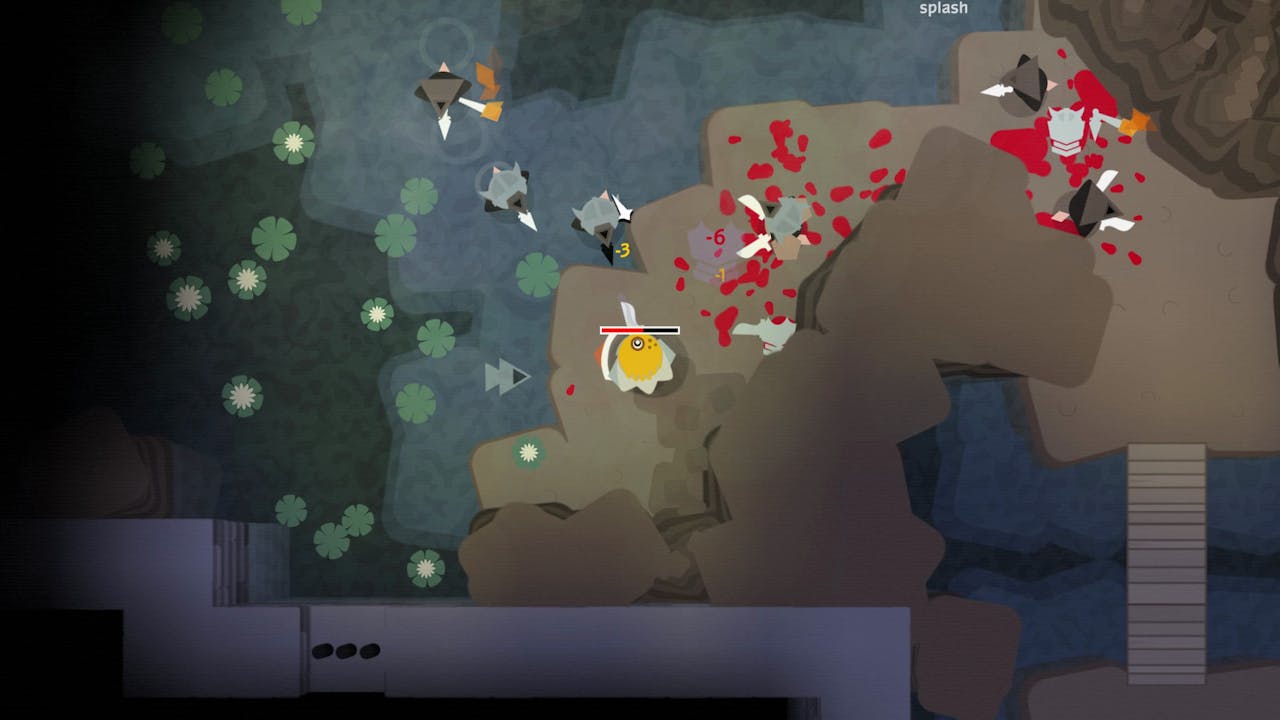 Steam rating: 'Very Positive'
PC Gamer, Rock Paper Shotgun and VICE Waypoint all voted roguelite adventure title Unexplored as their Game of the Year (2015) and rightly so. Explore dangerous dungeons, solve mysterious puzzles and engage hundreds of foes, big and small, in intense melee combat.
During your adventure through the dungeons, you'll regularly face off with one of over fifty possible bosses. These range from the Queen Ant, to the Balrog and, yes, several menacing Dragons. Some of these bosses can only be slain with the right weapons, so make sure not to miss those on the previous levels.
Giana Sisters: Twisted Dreams - Rise of the Owlverlord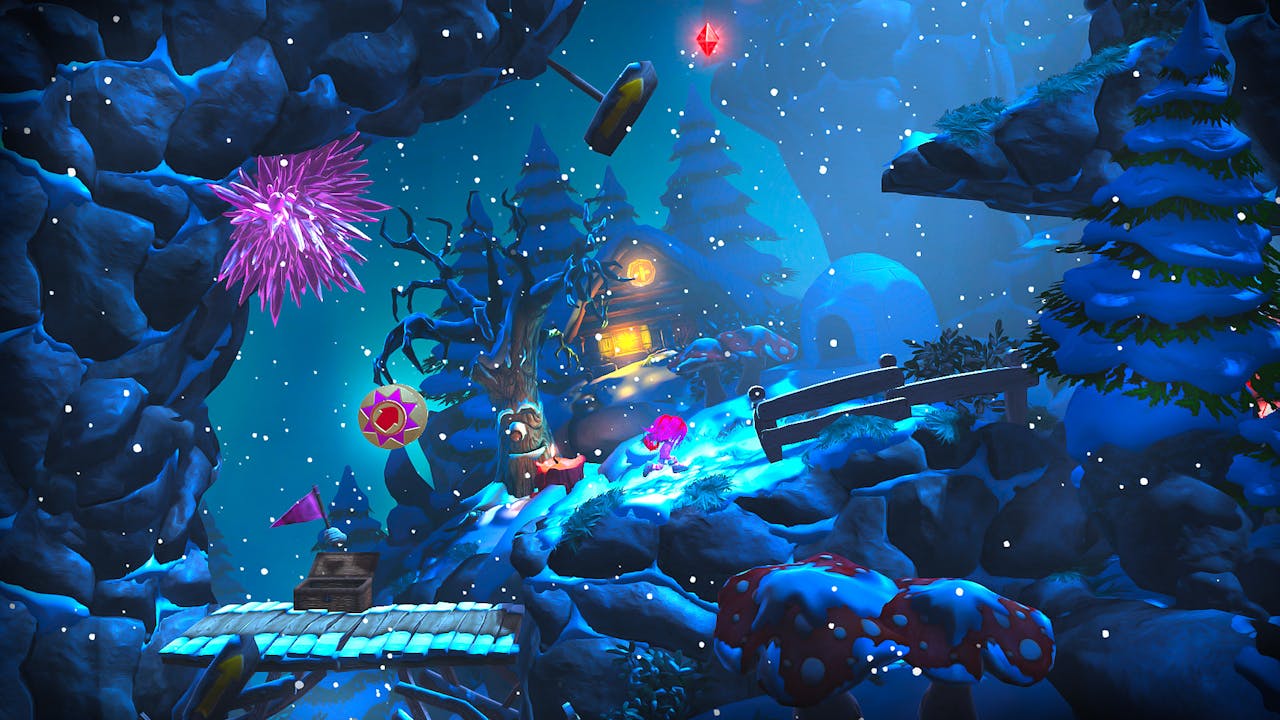 Steam rating: 'Very Positive'
Indie action platformer Giana Sisters: Twisted Dreams - Rise of the Owlverlord sees you explore morphing worlds featuring seven brand new levels, a new boss and new gripping tracks from Chris Hülsbeck and Machinae Supremacy!
Rise of the Owlverlord combines graphics that pack a visual punch and tight controls with the challenge of retro era platforming. Solve puzzles and combat grueling enemies and bosses, and intertwine perky Giana's twirling jump with punky Giana's hammering dash attack to survive her dual nightmare.
Gut-wrenching Hardcore and Über Hardcore modes also await players who are full masters of the game and quite possibly insane.
Guns of Icarus Online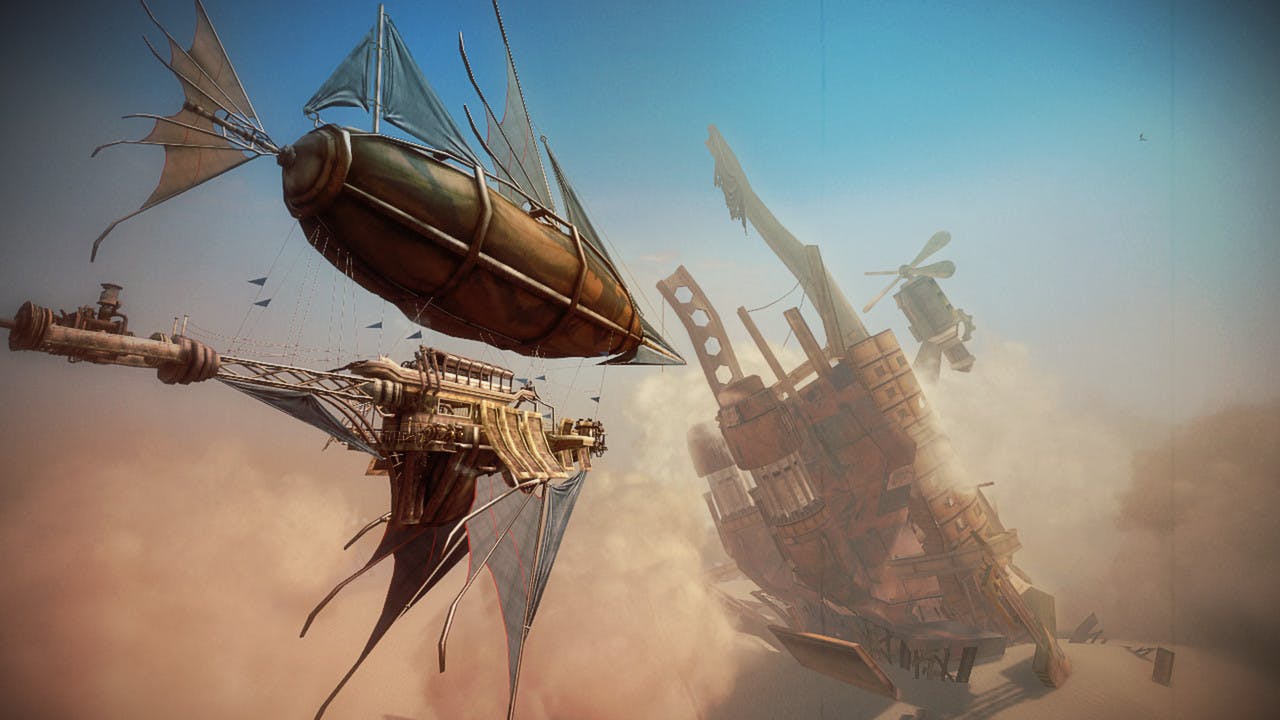 Steam rating: 'Very Positive'
Multiplayer steampunk combat game Guns of Icarus Online sees you take to the skies as a bold Captain, fearless Gunner, or a cunning Engineer. Raising the stakes on team-based PvP combat with an emphasis on strategic competition and team play, Guns of Icarus Online is all about teamwork, tactics, and fast-paced action. With a good ship and the right crew.
A wide range of costumes and cosmetic options to show off your style are available in the in-game store. These items are cosmetic only - there is no pay-to-win in Guns of Icarus Online.
Form a party with up to four friends and crew a ship together to battle against other teams in massive airship battles with up to 32 players in a match with multiple game modes including Deathmatch, King of the Hill, Crazy King, Skyball, and VIP.
Pang Adventures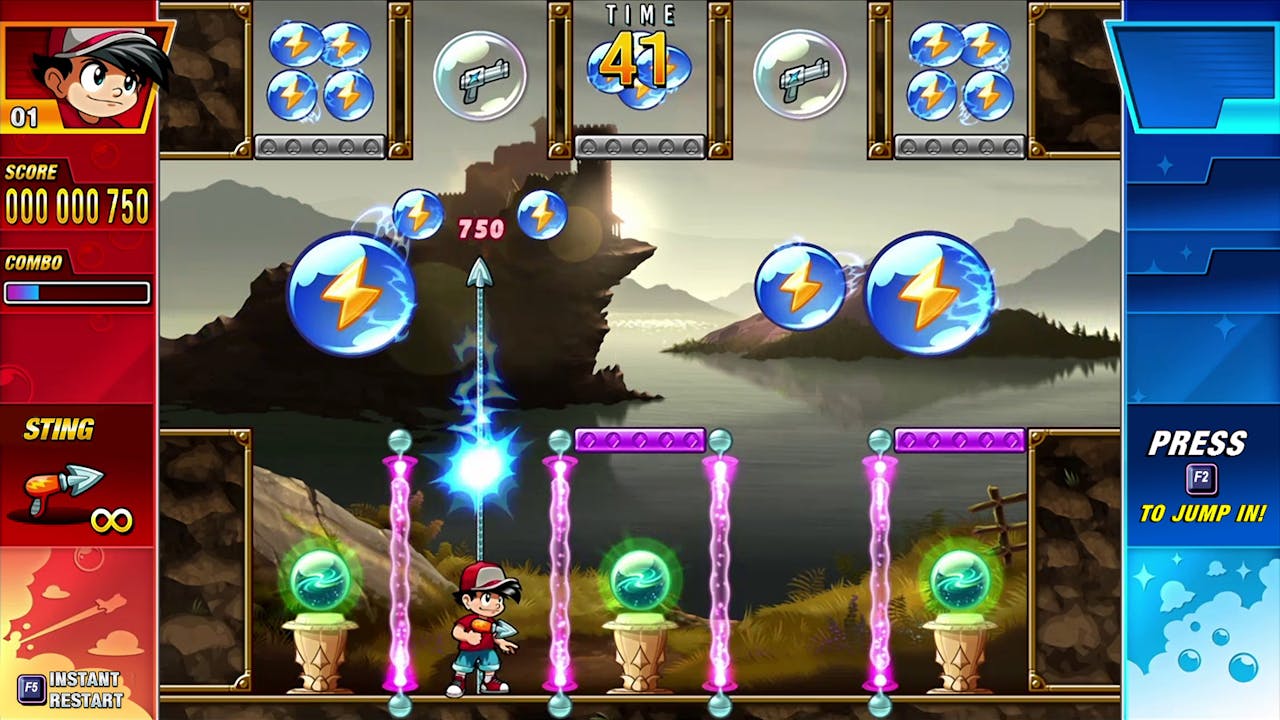 Steam rating: 'Very Positive'
Guide two brothers on a quest around the world to save humankind from a massive alien invasion in retro shoot 'em up Pang Adventures. For the first time in the series, the Pang Brothers come face-to-face with the nefarious Alien Commanders!
These villains didn't come to Earth for the sightseeing…so get ready to blow them to smithereens. Use your wits and skills to overcome the attack balls pouring from the skies and rescue the world's cities and landmarks from impending annihilation.
The couch-coop feature is available in every game mode, allowing friends and family to team up and save the world. You can also show off your skills and challenge your worldwide friends to see who got the sharpest skills and can down the most balls!
Vektor Wars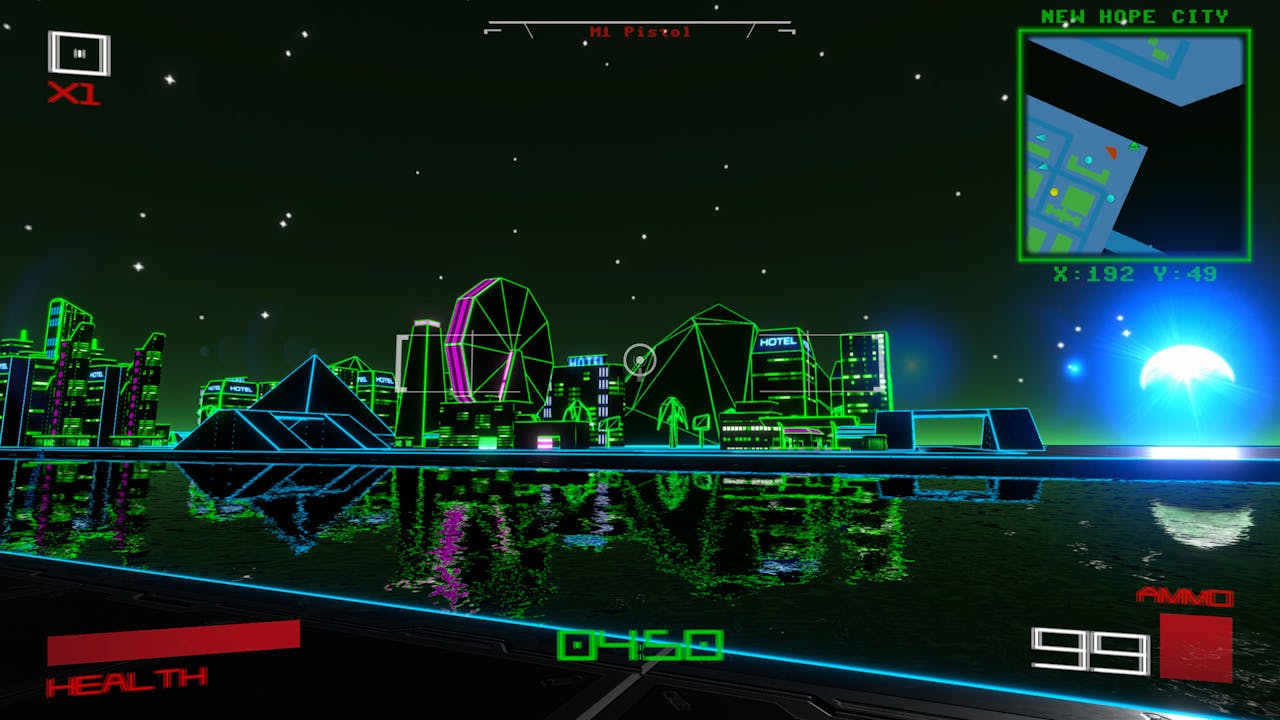 Steam rating: 'Very Positive'
Certified 100% pure arcade action, rendered in eye-melting neon vectors, Vektor Wars is classic first-person blasting for the shooter connoisseur.
The year is 2024, and you are Commander James Moses, a Space Ranger. Your mission: destroy the robot death army, rescue the Robodudes and save the world!
Select your weapon and use your skills to face down a tidal wave of rogue robots in this retro homage to Arcade classics such as Battlezone, Berzerk and Robotron. Frantic gameplay, an array of loud and destructive weaponry - you must cheat death at every turn!
Last Dream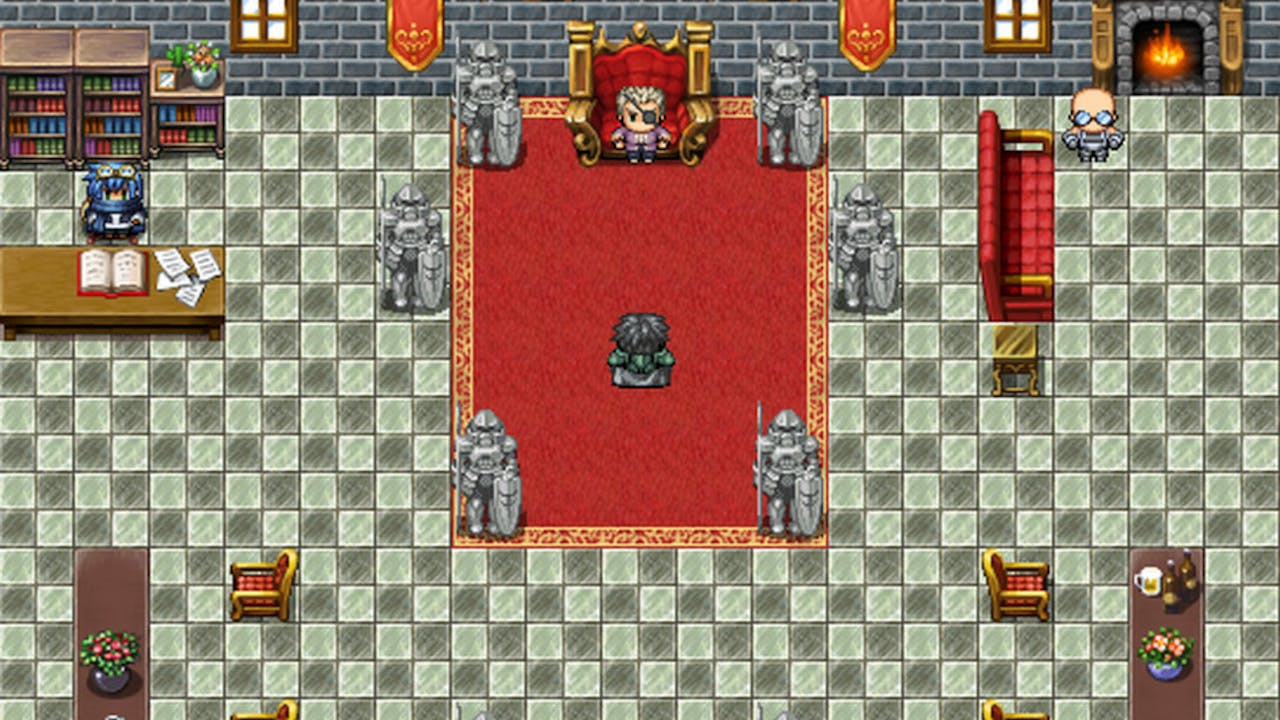 Steam rating: 'Very Positive'
Turn-based RPG Last Dream sees you follow the rise of your modest protagonists to epic heights in a sprawling action-packed with a vast set of challenging puzzles, hundreds of original compositions, myriad side quests, and interspersed cutscenes within an in-depth, captivating storyline.
The game features adjustable difficulty level and custom scripts, as well as 4-character party selected from 8 unique classes, and a wide diversity of class skills.
---
Share this post