What Does Ms Chalice Bring to the Table in Cuphead- The Delicious Last Course?
Find out what Ms. Chalice's unique power is!
Inspired by cartoons of the 1930s, Cuphead is a classic run and gun action game heavily focused on boss battles. Don't Deal With the Devil!
Fans of Cuphead, released back in 2017, have been eagerly awaiting the new DLC The Delicious Last Course since it was announced in 2018. Due to delays — especially COVID-19 — and developer MDHR wanting to make sure the quality of this DLC was as good as the original title, this last course is finally coming out on the 30th of June 2022. MDHR hasn't given too much information on the release other than the addition of a new playable character named Ms. Chalice — who you may also know as Legendary Chalice from the original game — and a new area called D.L.C. Island which is full of new levels and various bosses. What is different about this new character? Is she just a reskin of Cuphead? After watching the announcement trailer for the game, here is what we have found out: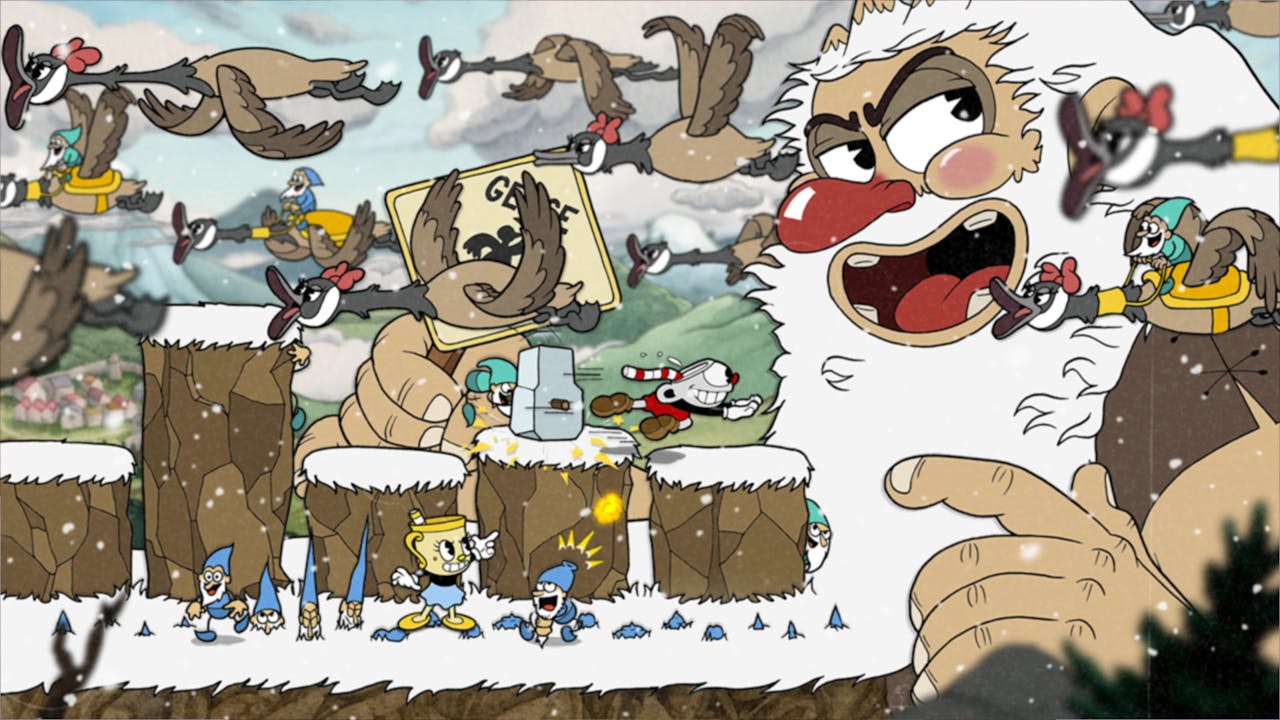 Ms. Chalice can perform a double jump that isn't from a parry like the original game.
Instead of dashing to avoid enemy attacks, Ms. Chalice has a rolling dodge.
When Ms. Chalice shoots, it looks like she is shooting little twisted cyclones that arc upward. Three of these are fired at a time.
Later in the trailer, we see Ms. Chalice shooting lightning bolts, three at a time again, at the boss. This weapon looks like a combination of the peashooter and the spread shot we saw in the original game.
The DLC includes levels that have you flying in planes; Ms. Chalice fires yellow bombs at an increased rate than in previous flying stages we have played, and missiles shoot in threes once again.
Ms. Chalice has a mid-air dash that is her parry move. Once she hits the pink objects she bounces off, allowing her to perform a double jump and parry once again.
Ms. Chalice will also become available to select for play in the main Cuphead game.
These are the things that I was able to see in the trailer. I can't wait to try out Ms, Chalice in the original game and this new DLC with moves like the dash parry and double jump! The new D.L.C. Island looks like a great addition to an already fantastic game.
In Cuphead: The Delicious Last Course, Cuphead and Mugman are joined by Ms. Chalice for a DLC add-on adventure on a brand new island!
---
---
Share this post