Our take on the latest demon-slaying action FPS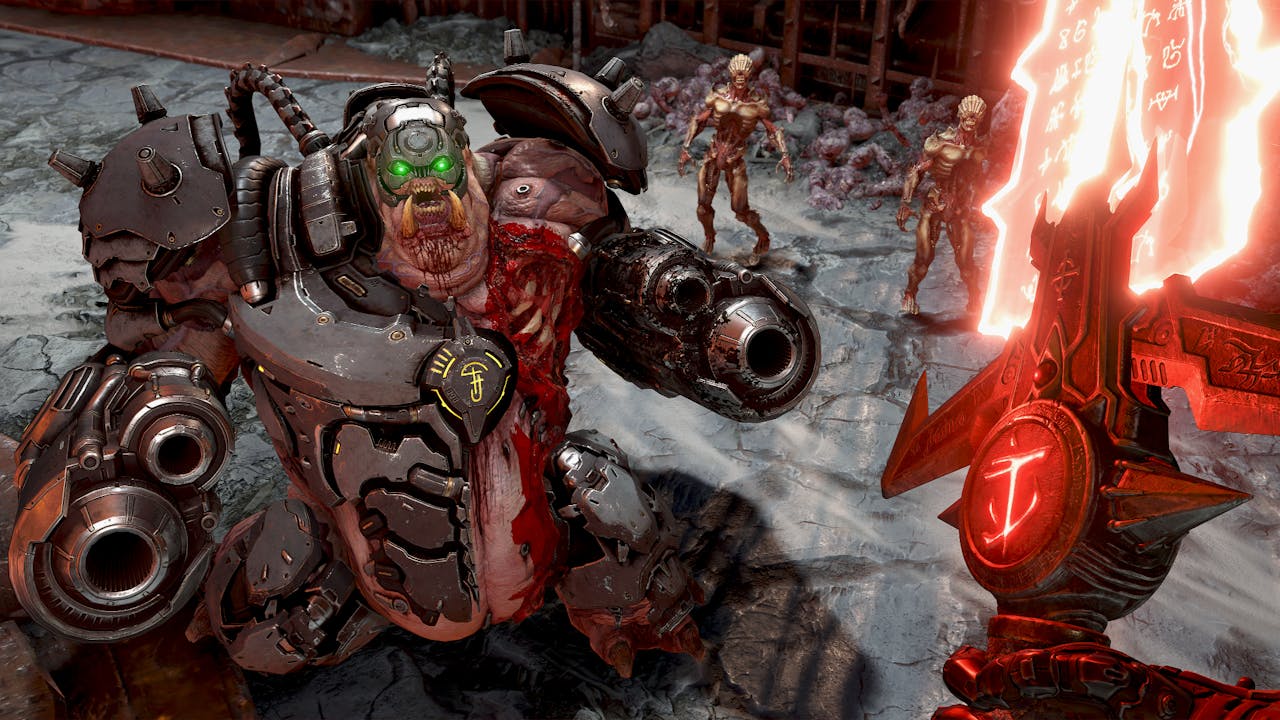 Developed by id Software, DOOM Eternal brings the ultimate combination of speed and power with the next leap in push-forward, first-person combat. Get your Steam PC key now!
The world isn't looking so peachy right now given the ongoing COVID-19 pandemic, but at least we've not been invaded by demons... yet.
DOOM Eternal takes you on a journey into a post-apocalyptic setting, where Hell's finest have once again risen to conquer Earth as well as neighboring planets and realms (now that's just greedy). The game takes place eight months after the events in DOOM (2016), which sees humanity's dwindling numbers left with no other option than to evacuate the planet and its orbit via star ships known as 'ARCs'.
In the meantime, the defiant DOOM Slayer returns from Hell - very much locked & loaded and looking like he's been regularly bench pressing over 400kg - and ready to take down some demon scum. His objective: hunt down the three Hell priests under command of the powerful Supreme Khan Maykr, and prevent Earth from being plunged into Hell for good.
If my experience with Eternal has taught me anything, it's that standing still is not an option - and cranking the volume up on your headphones makes this game one heck of an adrenaline rush.
In our review of id Software and Bethesda's latest highly-rated FPS, we take a look at what DOOM Eternal got right.
Stepping up the brutal action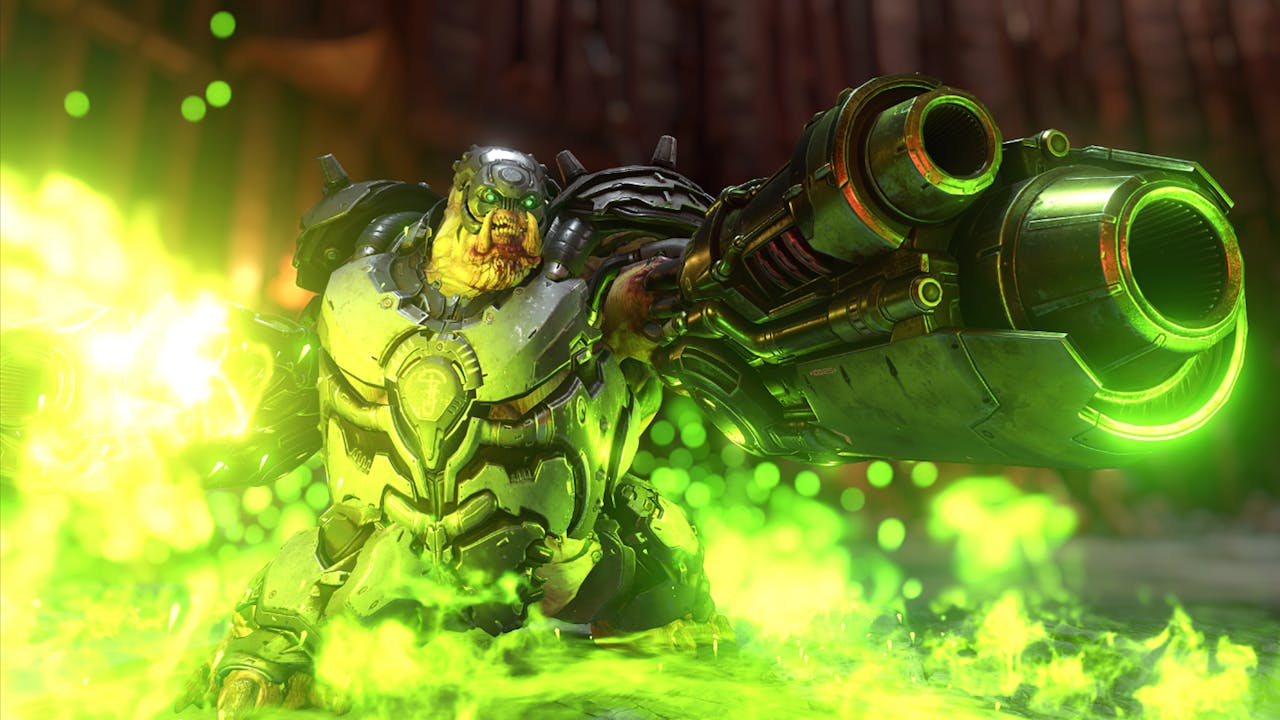 DOOM Eternal has a pretty heavy emphasis on run and gun action. Standing still to perform pin-perfect shots or to gather your thoughts is simply out of the question. Even on the more moderate/lower difficulties, the enemies which are being almost constantly thrown at you can prove to be tricky.
Fortunately, id Software isn't leaving you and DOOM Slayer empty handed as the over the top, sometimes comical, weapons make a return - allowing you to turn that pesky, persistent Arachnotron or Mancubus into small pounds of demonic meat. As with the reboot, you'll often find yourself taking on a variety of different enemies in one manic horde-like battle, so it's worth remembering that certain enemies are weaker to specific weapons.
The Cacodemon can be staggered in one shot by using the Shotgun's Sticky Bombs mod, or a well placed grenade from your shoulder cannon, while using the Precision Heavy Cannon on a Revenant will damage its cannons to prevent it from being able to use auto-lock missiles as well as going airborne.
The Ballista is perfect for taking out flying demons, while the Plasma Rifle is ideal for breaking down shielded enemies - and it's also worth nothing that your grenades and Ice Bombs run on different refill gauges, so be sure to switch between them during combat while the other recharges.
It's incredible how quick your ammo can deplete, as well as your health and armor, so ensuring that you've got other methods of topping up, besides the odd packs lying around, is essential. Scorching enemies with your flamethrower will drop armor packs, performing a heavy melee attack known as a 'glory kill' will replenish health, and using your chainsaw to tear those demons a new one will drop much-needed ammo.
Better still, the 'destructible demons' system made possible by the advanced id Tech 7 game engine means that enemies shred skin, muscle and armor as you deal more damage - making a Hell Knight look like a half eaten BBQ chicken wing is somewhat satisfying.
With new enemies come new challenges, and it's fair to say Eternal has quite a few new tricks up its sleeve compared to its predecessor. The Carcass is a cunning, strategical foe that can produce shields from long distance - this often not only protects itself, but also enemies close by and is a pain if it forms a shield in a narrow location such as a doorway.
The Marauder is another new addition in Eternal, and one that should not be taken for granted when heading into a fight. Its ability to dash and summon a wolf that lunges at you, as well as wielding a Super Shotgun and battle axe, makes it one of the game's more assertive and deadlier enemies.
Whatever enemy you face and in whichever area of the map you go, you'll be inspired by the truly awesome work of DOOM Eternal composer Mick Gordon, whose iconic heavy metal music thrashes, rips and shreds along with your demon-slaying activities.
As mentioned before, headphones are a must if you want to truly enjoy this dark, chaotic shooter.
---
---
Share this post