Here's the latest tech that Sam Bridges can get his hands on in the recent update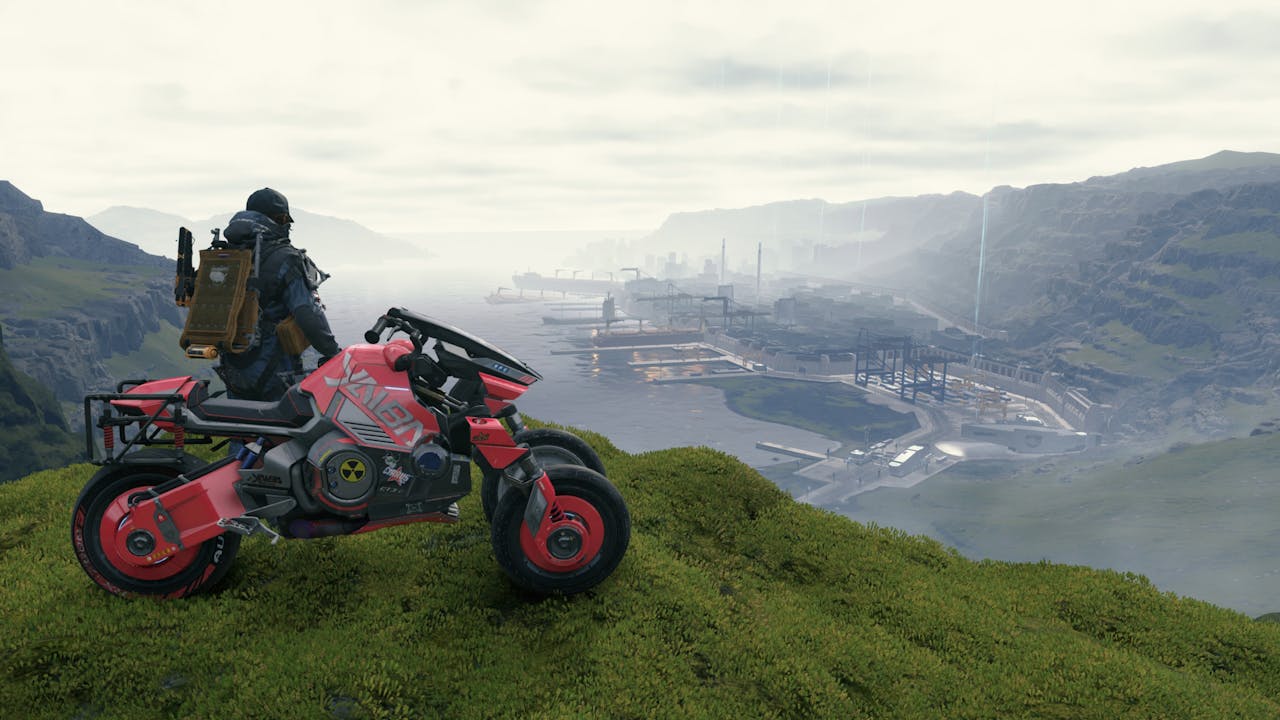 Post-apocalyptic, open-world action game Death Stranding has received a free update today, and it's a pretty cool crossover with one of the most talked about titles in recent years.
The critically-acclaimed game from Kojima Productions has teamed up with CD Projekt RED to add some pretty awesome futuristic content from the world of Cyberpunk 2077. Exclusive to the PC version from publisher 505 Games, Death Stranding players can now access new missions featuring characters and lore from Cyberpunk 2077, as part of the free Game Version 1.05 update.
Aside from new missions to embark on, there are several unlockable, aesthetic and equipment items that will also be joining Sam Bridges' arsenal:
- Cyberpunk 2077 themed Reverse Trike vehicle
- "Johnny Arm" modeled after Johnny Silverhand's robotic arm that can be equipped and used in game
- New holograms and a "Trauma Team" floating vehicle hologram for certain constructions
- Several fashion items including Johnny Silverhand's sunglasses
In addition, this special crossover also introduces a new Hacking function that lets Sam target enemy machines and apply negative status effects. You can now stop Mule sensor poles from activating for a period of time, stun enemy Odradeks, and even short out the electronics in Mule trucks to prevent them from moving.
---
---
Share this post