What game stamps are included in the Royal Mail Video Games Presentation Pack
Jazz up your mail to family and friends with these classic games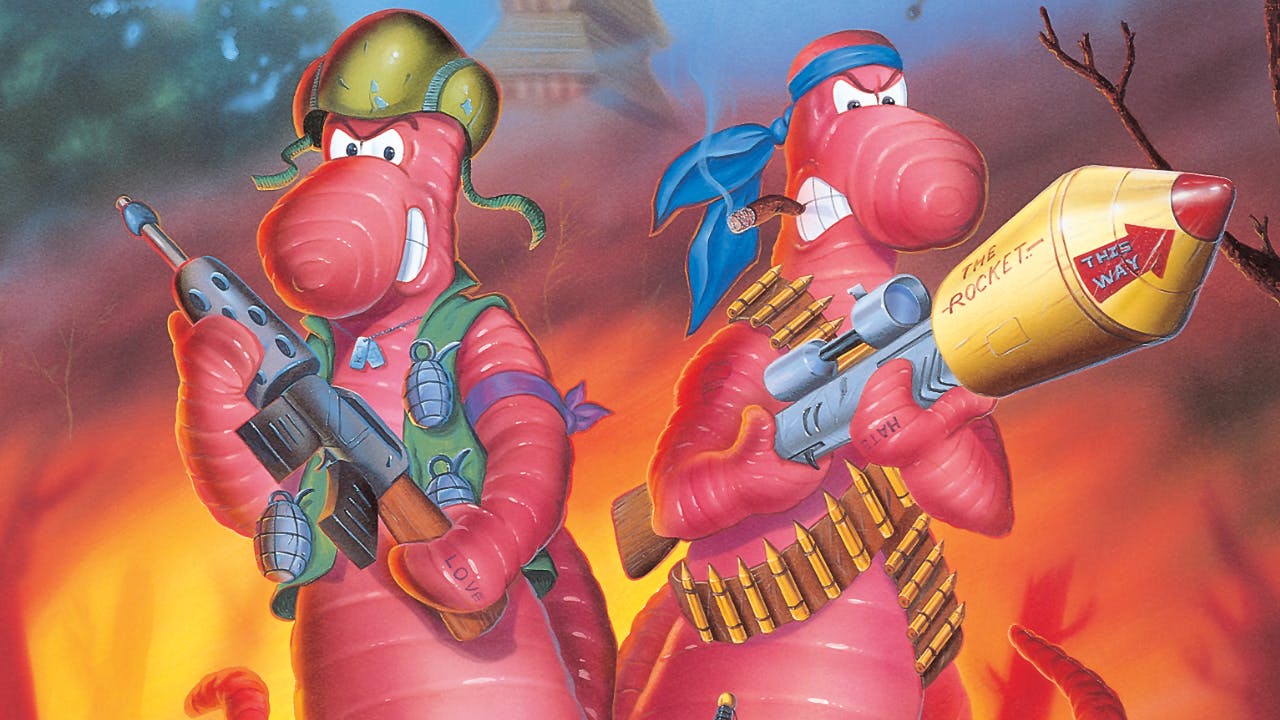 Now and again in the UK, we have some custom or special edition stamps released, normally around the Christmas period, which we can use as an alternative to the standard 'Queen Elizabeth II side facing' ones - but recently, an extra special collection has become available, and gamers will love it.
The Royal Mail, the United Kingdom's trusted mailman delivery service, has released a new Video Games Presentation Pack featuring classic game-related stamps. If you fancy collecting them - hey, they might be worth a lot of money one day - or you just want to add some video game razzle-dazzle to your outgoing letters/mail, here's what game stamps are included in the pack.
The coolest stamps around!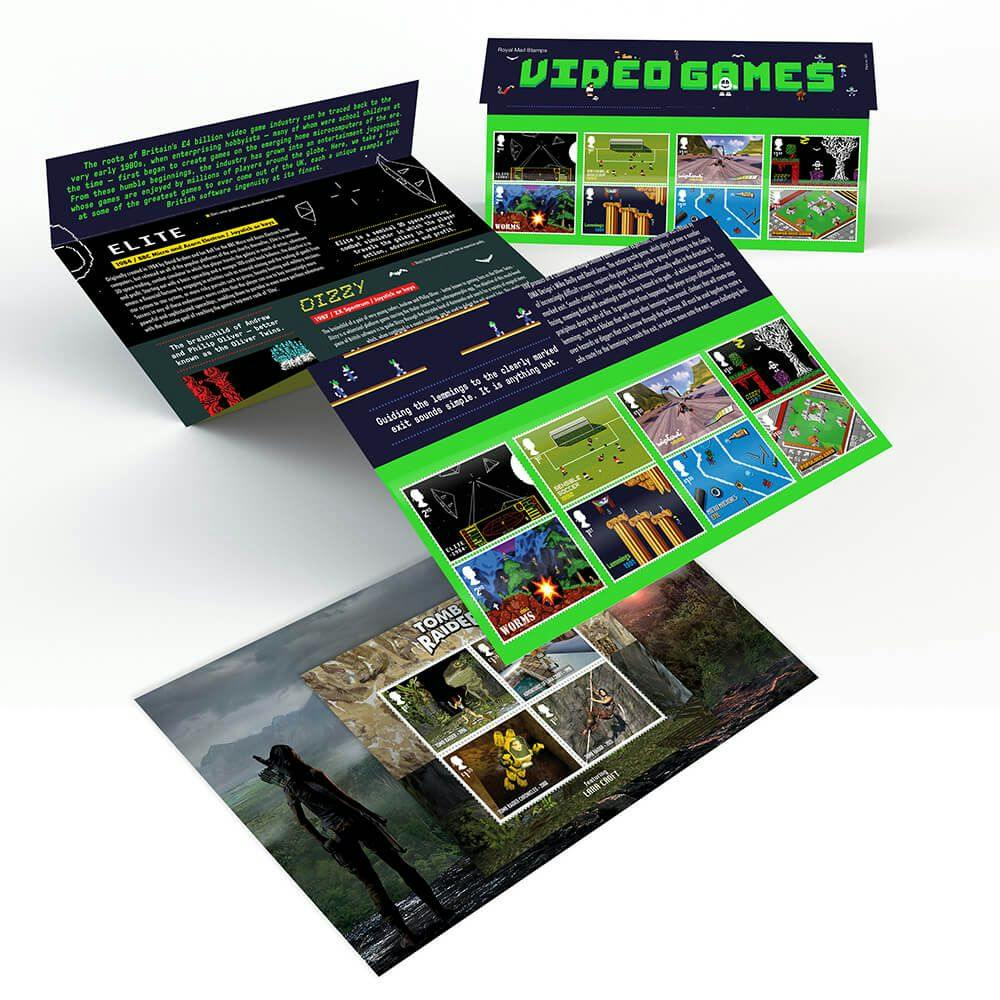 This cool collection of stamps pays homage to some of the industry's classic video games titles from the last 30 years or so. Here are all of the games that feature in this pack.
Elite (1984)
One of the first home computer games to use wire-frame 3D graphics with hidden line removal, Elite saw players take on the role of Commander Jameson as you traverse through space in attempt to raise your combat level and obtain credits via piracy, trade, military missions, bounty hunting and asteroid mining.
Dizzy – The Ultimate Cartoon Adventure (1987)
An 'egg-cellent' game of the 80s, platform adventure Dizzy – The Ultimate Cartoon Adventure featured a protagonist called Dizzy, an anthropomorphic egg, who must take on the bizarre task of retrieving a Leprechaun's Wig, Cloud's Silver Lining, Vampire Dux Feather and a Troll Brew from the fairy tale land of Katmandu, in order to make a potion to defeat the evil wizard Zaks.
Populous (1989)
Regarded by many as the first 'God' game, Populous tasks you with becoming a deity who must lead followers through manipulation and divine intervention, with the ultimate goal of eliminating followers led by an opposing deity. To date, Populous is one of the best-selling PC games in history.
You can release earthquakes, floods and much more in your reign of glory... or terror!
Lemmings (1991)
Designed and programmed by David Jones, also known for a creating a little known franchise called Grand Theft Auto, Lemmings was one of THE puzzle platformers of the 90s, which sees you lead a group of helpless Lemmings with bright green hair across dangerous levels, in order to reach the exit.
In 1996, Next Generation magazine considered Lemmings the 'eighth-greatest game of all time'.
Micro Machines (1991)
A fast and furious action racing game where the breakfast table and many other everyday items make for an interesting track. Micro Machines saw you use a variety of toy vehicles such as powerboats, helicopters, formula one cars and tanks, in a top-down racer with tricky courses over pool tables, work desks and treehouses.
Micro Machines has since been ported to several systems as well as remakes for the likes of Xbox, PlayStation 2 and GameCube.
Sensible Soccer (1992)
Football/soccer games of the early days were predominantly top-down, pixel-style wonders, and Sensible Soccer was no exception. As well as being a fun sports game for its time, Sensible Soccer was also known for the aftertouch feature, which enabled you to perform effective but unrealistic swerves.
Wipeout (1995)
A cult classic for the early days of futuristic racing games, Wipeout takes you to the year 2052, where you'll be competing in the F3600 anti-gravity racing league. Players can collect power-ups including shields and turbo boosts, as well as a number of weapons such as mines, shock waves, rockets and missiles.
The game is said to have inspired many futuristic racing games of the modern era including Redout.
Worms (1995)
They grew arms, as well as a sense for death and destruction. Worms was one of the first big turn-based strategy games to take the world by storm, which sees you take control of a small squadron of earth's wiggliest creatures, armed to the teeth with rocket launchers, mortars and grenades.
Team17's prized project has seen a number of sequels and remasters over the years, and remains a firm favorite with gamers.
Stamp Raider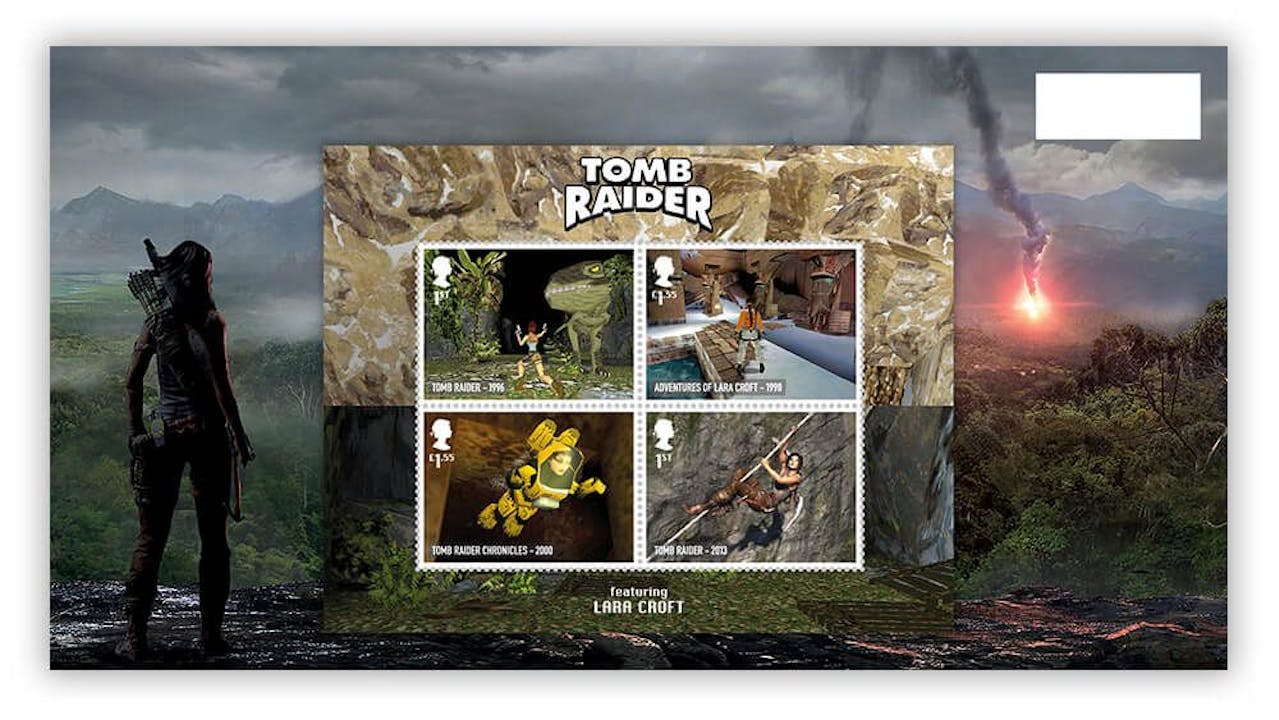 In addition to the collection of retro game stamps, the Royal Mail Video Games Presentation Pack also includes a Tomb Raider Miniature Sheet. These stamps feature iconic moments from the Tomb Raider game franchise over the last 20-odd years including:
Atlantean Scion (Tomb Raider - 1996)
Ora Dagger (Tomb Raider III: Adventures of Lara Croft - 1998)
Philosopher's Stone (Tomb Raider Chronicles - 2000)
Ceremonial Dagger (Tomb Raider - 2013)
If you fancy treating yourself or a friend to these awesome gaming stamps, you can find them here.
---
---
Share this post