We reveal just some of the awesome games that you could get your hands on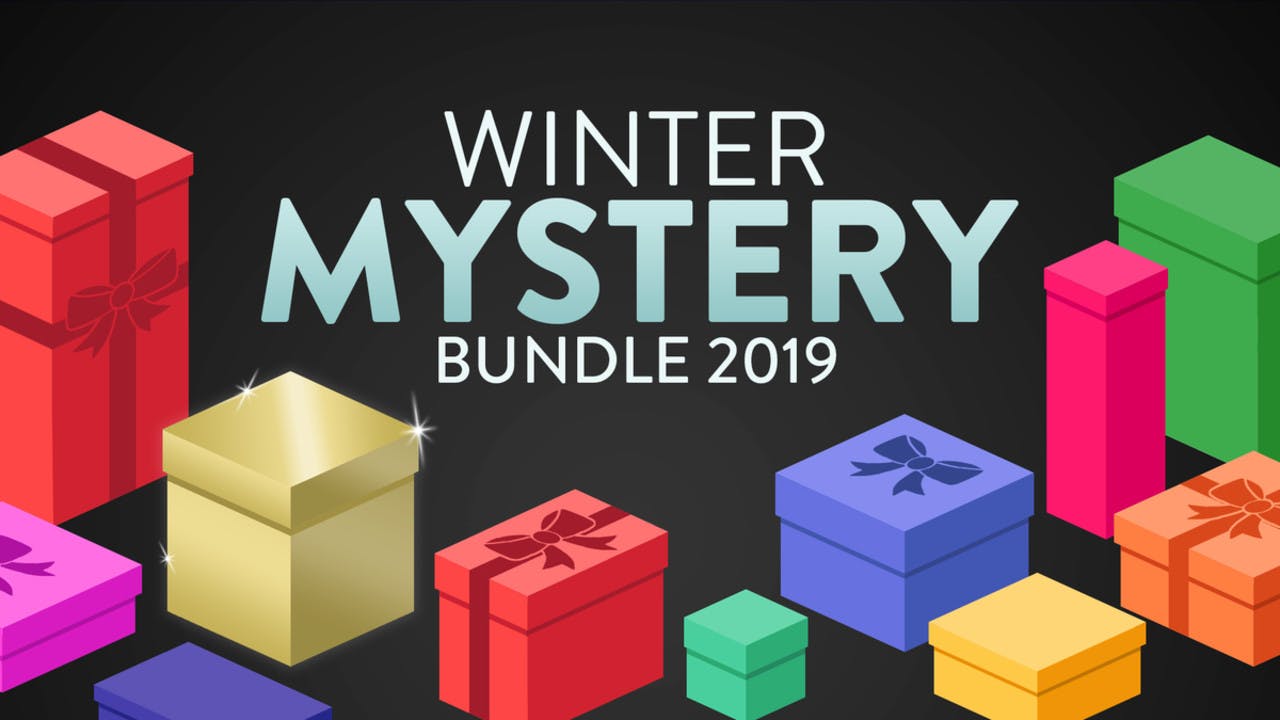 While the weather outside might be frightful, our latest big bundle's extremely delightful!
Keep out of the cold with the Winter Mystery Bundle, giving you the chance to uncover incredible AAA or Indie Steam games from some of the world's leading developers and publishers.
With over 240 games including over 190 never before included in a Fanatical mystery bundle, you don't want to miss out on the Winter Mystery Bundle!
If that wasn't enough, we've also got five Golden Gifts hidden inside this chilled collection. Find one of these gifts and you'll get a Christmas bonus with $1,000 worth of games to enjoy!
So, you're probably wondering what games you could find in this cool mystery bundle, well below we've put together a quick list of some of the fantastic titles you could get your hands on.
Grade games in the Winter Mystery Bundle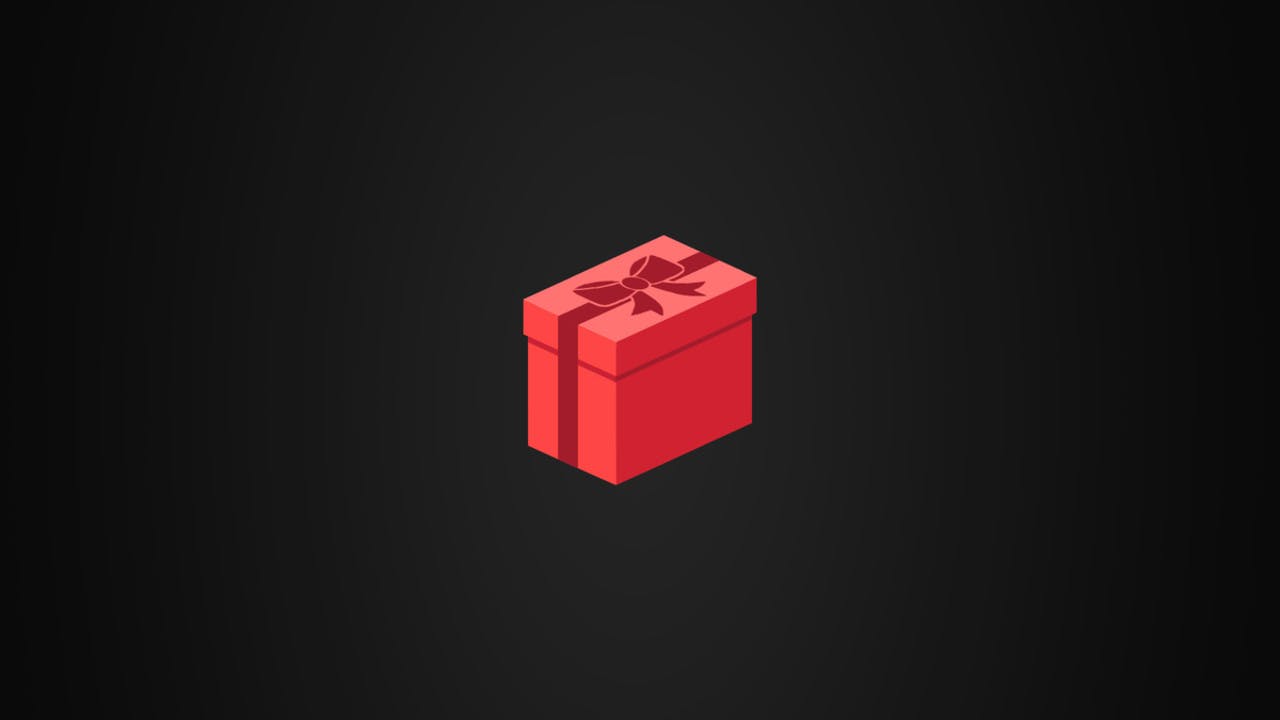 If you purchase 1-10 keys from the Winter Mystery Bundle, you could find some of the following games among many others:
Rise of the Tomb Raider: 20 Year Celebration
Leisure Suit Larry - Magna Cum Laude Uncut and Uncensored
Unhack
Enforcer: Police Crime Action
Just Cause 4 Gold Edition
Tomb Raider II
Golden Gift
DinoSystem
Belladonna
Brick Rigs
Extinction
Tomb Raider IV: The Last Revelation
Hamsterdam
Deponia Doomsday
Legacy of Kain: Soul Reaver
Blitzkrieg Anthology
Void Invaders
Luxor 2 HD
Bounty Train
Barotrauma
Thief™ Gold
Guns of Icarus Alliance
The Mims Beginning
CryoFall
Road to Guangdong
Memoria
Unrailed!
Warhammer 40,000: Armageddon
Enola
Pumped BMX Pro
Pike and Shot: Campaigns
Tomb Raider V: Chronicles
Ratz: Instagib
Rogue State
FaceRig
Dead Synchronicity: Tomorrow Comes Today
Battle Academy 2: Eastern Front
Abandon Ship
Holy Potatoes: A Weapon Shop
Legacy of Kain: Soul Reaver
EARTH'S DAWN
SkyBreak
Gardens Inc - From Rakes to Riches
Shadow of the Tomb Raider
Thief Deadly Shadows
Pizza Express
Judgment: Apocalypse Survival Simulation
Leisure Suit Larry 2 Looking For Love (In Several Wrong Places)
The Franz Kafka Videogame
Blitzkrieg 3
Bunker Punks
Battalion 1944
Brut@l
Hyperspace Invaders II: Pixel Edition
Life is Strange Complete Season
Worlds Dawn
Legacy of Kain: Soul Reaver 2
Sleeping Dogs: Definitive Edition
Deadly Premonition: The Director's Cut
Craft Keep VR
Autonauts
Unhack 2
The Night of the Rabbit
Tomb Raider: Legend
Voyage Journey to the Moon
Deus Ex Mankind Divided Digital Deluxe Edition
City of God I - Prison Empire
Tomb Raider IV: The Last Revelation
Syberia 3
Farming World
Without Within 3
Book of Demons
Leisure Suit Larry 5 - Passionate Patti Does a Little Undercover Work
Etherlords I & II
Bomber Crew
Lethe - Episode One
Acorn Assault: Rodent Revolution
American Fugutive
Randal's Monday
911 Operator
Tomb Raider: GOTY Edition
Tomb Raider VI: The Angel of Darkness
Cloudbuilt
Pickers
Thief
Leisure Suit Larry 1 - In the Land of the Lounge Lizards
Swag and Sorcery
Asterix & Obelix XXL2
The Uncertain Last Quiet Day
Nostradamus: The Lost Prophecy
Streets of Rogue
Starpoint Gemini Warlords
Tomb Raider IV: The Angel of Darkness
Space Moth DX
Space Pilgrim Episode IV: Sol
Edna & Harvey: Harvey's New Eyes
Shortest Trip to Earth
Shadows Awakening
Zombie Party
Dungeon Souls
Rising Storm 2: VIETNAM
DungeonUp
Tomb Raider III
Rise of Industry
Blood Omen 2: Legacy of Kain
Tomb Raider I
Taxi
Redout Enhanced Edition
Leisure Suit Larry 3 - Passionate Patti in Pursuit of the Pulsating Pectorals
Blitzkrieg 2 Anthology
Railway Empire
Quantum Conundrum
Pongo
Mist Survival
Leisure Suit Larry 7 - Love for Sail
Tomb Raider: Anniversary
Vampire of the Sands
Life is Strange Complete Edition
Overture
Subject 13
Midnight Mysteries
Killing Floor 2
Lumo Deluxe Edition
Moto Racer 4
Bet On Soldier
Sinking Island
Tomb Raider: Underworld
Space Overlords
Zoo Park
Just Cause 3
Raining Blobs
This Book Is A Dungeon
SanctuaryRPG: Black Edition
Leisure Suit Larry 6 - Shape Up Or Slip Out
Steamburg
Iron Storm
Hello Neighbor
Legacy of Kain: Defiance
Resort Boss Golf
Haegemonia: The Solon Heritage
Guns of Icarus Online
Savage Lands
Thief™ II: The Metal Age
Graveyard Keeper
CreaVures
Angelica Weaver: Catch Me When You Can
For The King
Unexplored
The Crown of Leaves
Luxo Evolved
Samantha Swift and the Golden Touch
Space Pilgrim Episode III: Delta Pavonis
Zombie Bowl-o-Rama
7 Wonders: Magical Mystery Tour
Yesterday Origins
Holy Potatoes: We're In Space
7 Wonders: Ancient Alien Makeover
Valhalla Hills
7 Wonders of the Ancient World
Fire
Luxor HD
Deus Ex Mankind Divided
Glowfish
Narcos Rise of the Cartels
Midnight Mysteries: Salem Witch Trials
LUXOR: Mah Jong
Blackguards 2
Space Pilgrim Academy: Year 3
Bomber Crew Deluxe Edition
The Last Birdling
7 Wonders II
Luxor 3
Little Farm
7 Wonders: Treasures of Seven
Journey of a Roach
Forts
88 Heroes
Midnight Mysteries 3: Devil on the Mississippi
Caravan
Decay: The Mare
Farm Together
Gomo
1954 Alcatraz
Conga Master
Prime World: Defenders
Oh My Gore!
Shooting Stars!
Cursed Sight
Just Cause 2
Without Within 2
Mini Thief
Endless Legend - Emporer Edition
Legacy of Kain: Defiance
Just Ignore Them
Snake Eyes Dungeon
Wayout
Lust for Darkness
Rencounter
Space Pilgrim Academy: Reunion
The Deed
AtmaSphere
Oriental Empires
Cybarian: The Time Travelling Warrior
The Deed: Dynasty
The Free Ones
Crown Champion: Legends of the Arena
Zomborg
Sentience: The Android's Tale
Space Pilgrim Academy: Year 2
FarSky
Wayout 2: Hex
Puzzle Chambers
OneShift
Tomb Raider V: Chronicles
Space Pilgrim Episode I: Alpha Centauri
Death Fungeon
Cubicle Quest
Legacy of Kain: Soul Reaver 2
Double
Space Pilgrim Episode II: Epsilon Indi
Caveman World: Mountains of Unga Boonga
Velocity Ultra Deluxe
Valnir Rok Survival RPG
The Town of Light
The Little Acre
The Flame in the Flood
Stikbold! A Dodgeball Adventure
Snake Pass
Smoke and Sacrifice
Learn Japanese to Survive Hiragana Battle
Manual Samuel
Beholder
Please note: If you buy 1-10 games from this bundle in one transaction, you will receive different games. If you purchase multiple bundles, there's a chance that you will receive the same game. Black Friday coupons cannot be used with this bundle.
---
---
Share this post