I can't get enough of these dunes!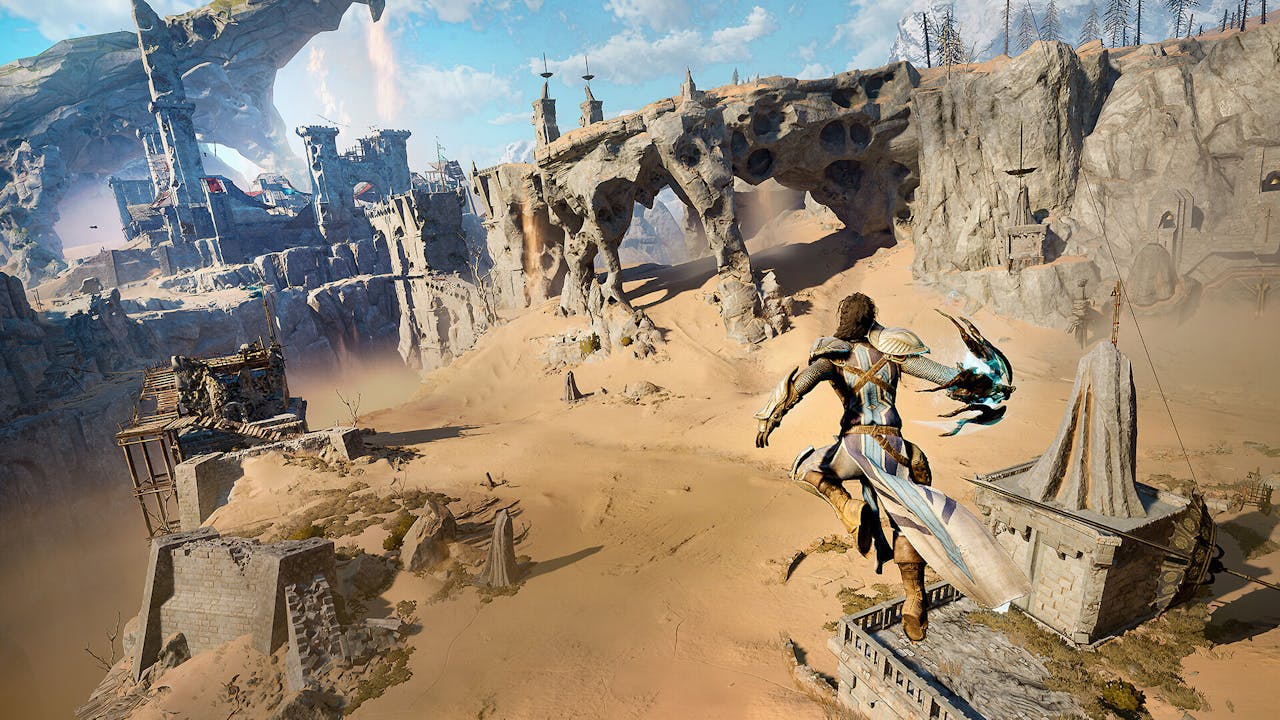 In Atlas Fallen rise from the dust and liberate mankind from the oppression of corrupted gods.
Atlas Fallen is an upcoming action-adventure title developed by Deck13 and published by Focus Entertainment. In it, we'll take on the shoes of a hero who goes off on a journey to free humankind from a corrupted god's oppressive, heavy grip.
The once wealthy and lush land of Atlas is now but a desert under the thumb of the tyrannical Sun god, Thelos. Many of the people have been stripped from everything they had, including their names. This is where your story begins: as an Unnamed hero who stumbles upon a relic that could save the world. Now, it is up to you to go forth and bring down the tyrant and his wraith army!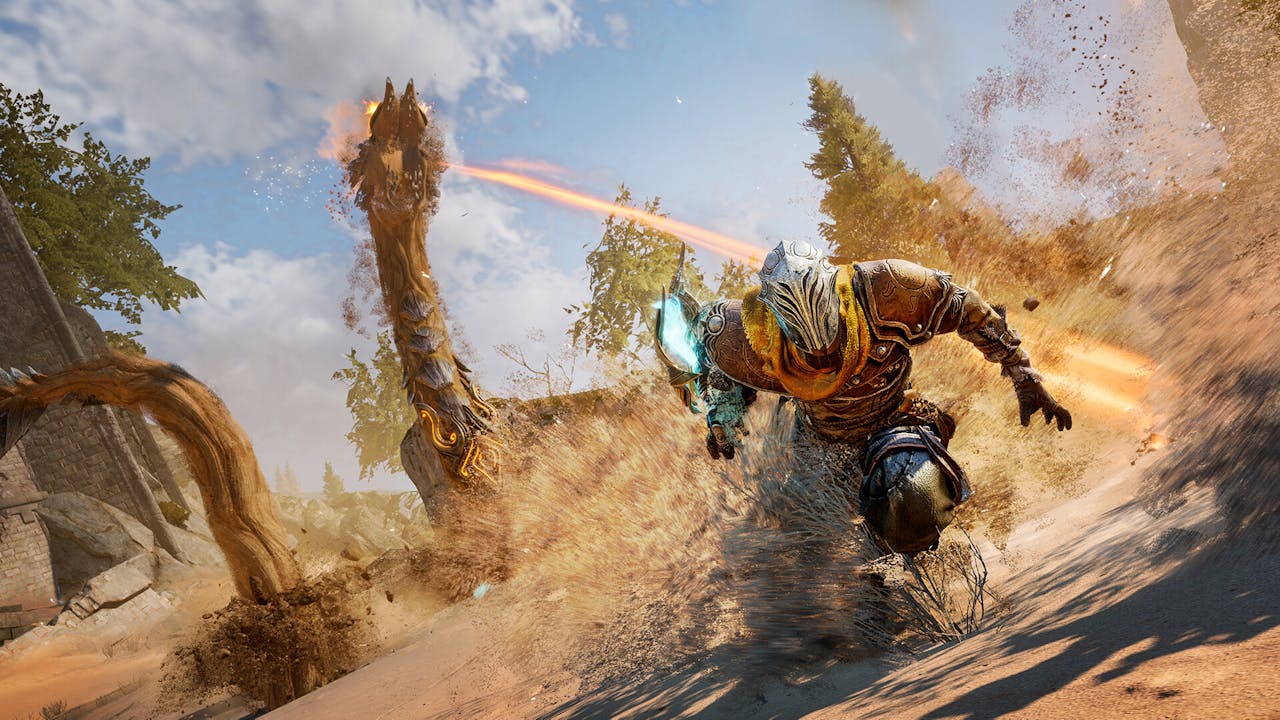 Aside from spending a lot of time on the fantastic landscapes of the desert, gliding down and through hills and plains of sand, you'll be going head-to-head against enemies of epic proportions! While you travel the land, you'll be able to watch out for legendary monsters you can hunt in order to gather Essence — a special substance that Thelos hungers for — and grow even stronger!
Atlas Fallen rightly prides itself in allowing us to customise our battle experience through the shapeshifting weapon and the mixing and matching of skills and abilities. You can choose your two favourite weapons to create deadly combos against the enemies, especially when paired with the slew of skills available. This is all further enhanced by the nuanced feature called Momentum: the longer you're in battle dishing out damage, the more you fill the bar up. This unlocks and triggers abilities and skills as well as making you hit even harder... but there's a caveat. This risk-and-reward system means that the stronger you become, the harder you'll get hit if the enemy gets you!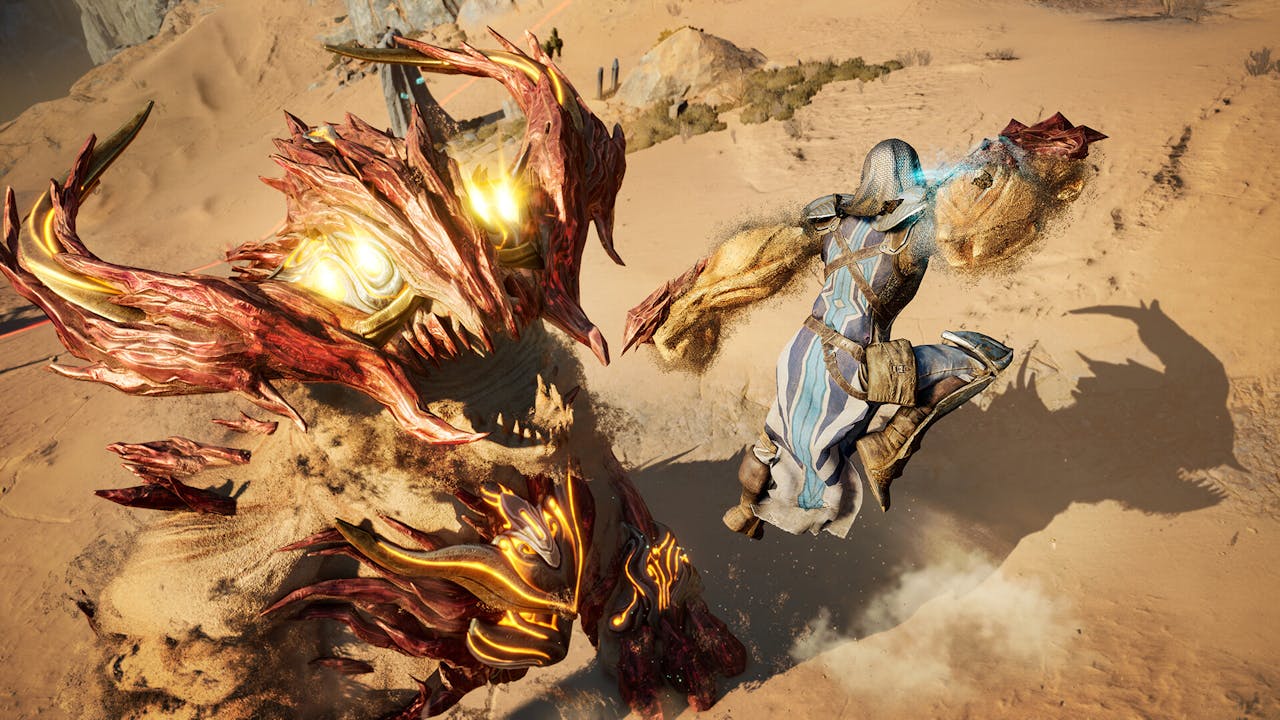 To make the best of the feature, you'll be able to collect over 150 Essence Stones, all of which offer a unique ability or skill that will activate after a certain amount of Momentum. From sandstorms to debuffs and shields — there's a nice variety for all sorts of playstyles! Whether you like fists or hammer and whether you're aggressive or defensive: you'll find something for you here!
Thankfully, you'll be able to bring an ally with you throughout the entirety of the campaign. Dethroning a god isn't easy, after all; there are plenty of enemies that stand in your way! The Essence Stones were made keeping co-op in mind, which means it's even possible to find synergy in the builds to become utterly unstoppable! Fight monsters alongside one another, grow stronger, and comb the lands for secrets and chests; nothing stops you from enjoying the entire campaign together, from start to finish.
Aside from jumping into epic battlefields alone or with a friend, you'll get to explore the gorgeous dunes of Atlas, which are chock-full of buried structures and treasures; these won't only help you become stronger but also teach you about the lore behind the lands. Find and complete side quests, challenge yourself to elites, and embark on a journey that will bring an end to the dark times!
In Atlas Fallen rise from the dust and liberate mankind from the oppression of corrupted gods.
We hope you're as excited as we are for this fantastic action-adventure RPG! It really looks like the adrenaline-pumping title that'll keep us busy for days on end! If this all sounds great, then consider checking out our blog post on the pre-order bonus! Atlas Fallen releases on the 10th of August.
---
---
Share this post