The Fanatical
Blog
Latest AAA, Indie & Game Bundles
Receive Games Instantly
Save Money
100% Authentic Keys
What is cel-shading - Plus our pick of cel-shaded games
By Sam Jones - 8th Nov 2017Games
What is it and which games use it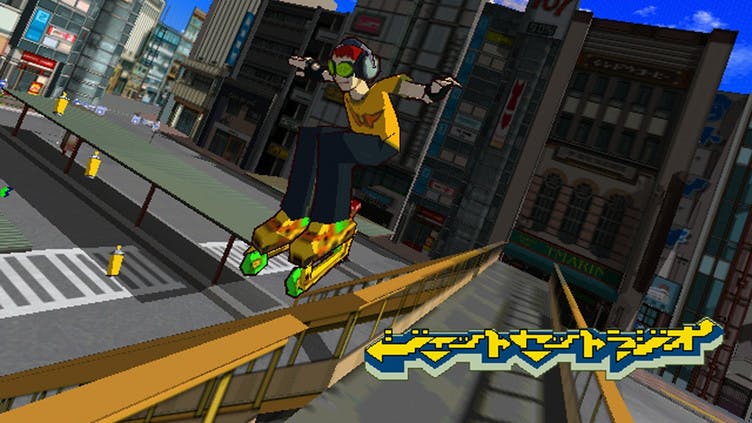 Since the new Millennium, a large number of game developers have taken a different approach to how their games appear graphically - leaning away from making game characters and locations photo-realistic.
One of the popular methods used is called 'cel-shading', which takes elements of 3D design as well as creating a cartoon-like effect. Here's our helpful guide to understanding cel-shading, and our top pick of cel-shaded games from the past few years.
What is cel-shading?
Also known as 'toon shading', cel-shading is a non-photo-realistic rendering which is used to make 3D computer graphics appear flat. This involves using less shading color instead of the shade gradient, or tints and shades, used in most design techniques for video games.
A common theme of cel-shading which gives it that effective cartoon animation look is the use of bold outlines. This is commonly achieved by creating a dark copy of an object/character which is slightly larger than the original.
The object in front of the dark outline is then given a basic texture before it is composited via Z-buffering, the management of image depth coordinates in 3D graphics, which creates the shading and any additional textures to the final design.
The tutorial video above shows how the line-art style used in Borderlands games can be created to give your game that cel-shaded look.
Popular cel-shaded games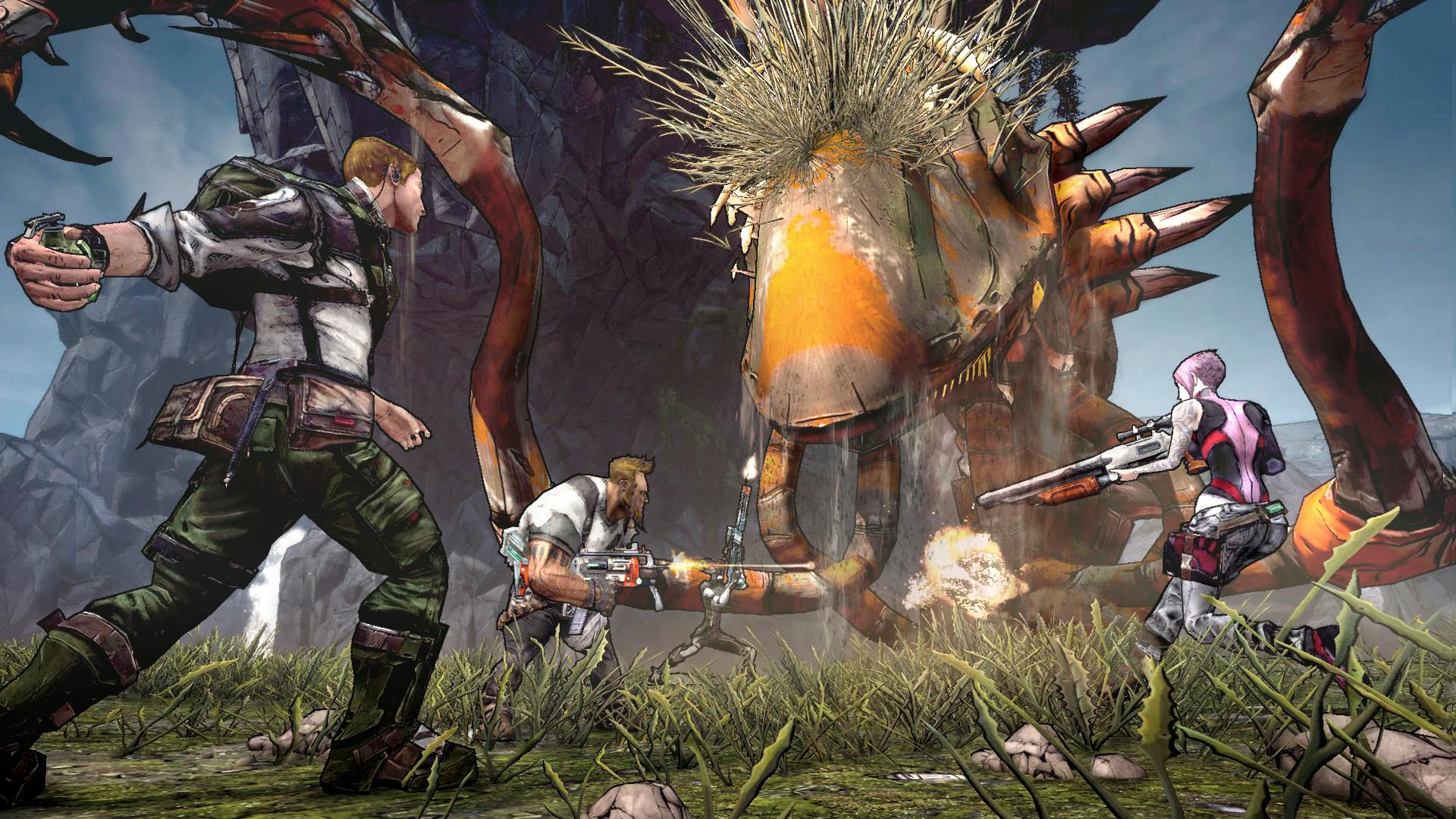 This first-person shooter RPG is among the most popular 'cel-shaded' designed games, exploding onto consoles and PC back in 2009. Developed by Gearbox Software, Borderlands sees players venture across the planet of Pandora hunting vicious alien races and killing bandits, whilst scavenging for equipment and locating a secret vault.
Despite the games having that cel-shaded look, and many gamers and media outlets referring to the game as cel-shaded - Gearbox Studio head Randy Pitchford made a public statement to say that, technically, they're not - insisting that their "new technique uses hand-drawn textures" - which kind of sounds like cel-shading!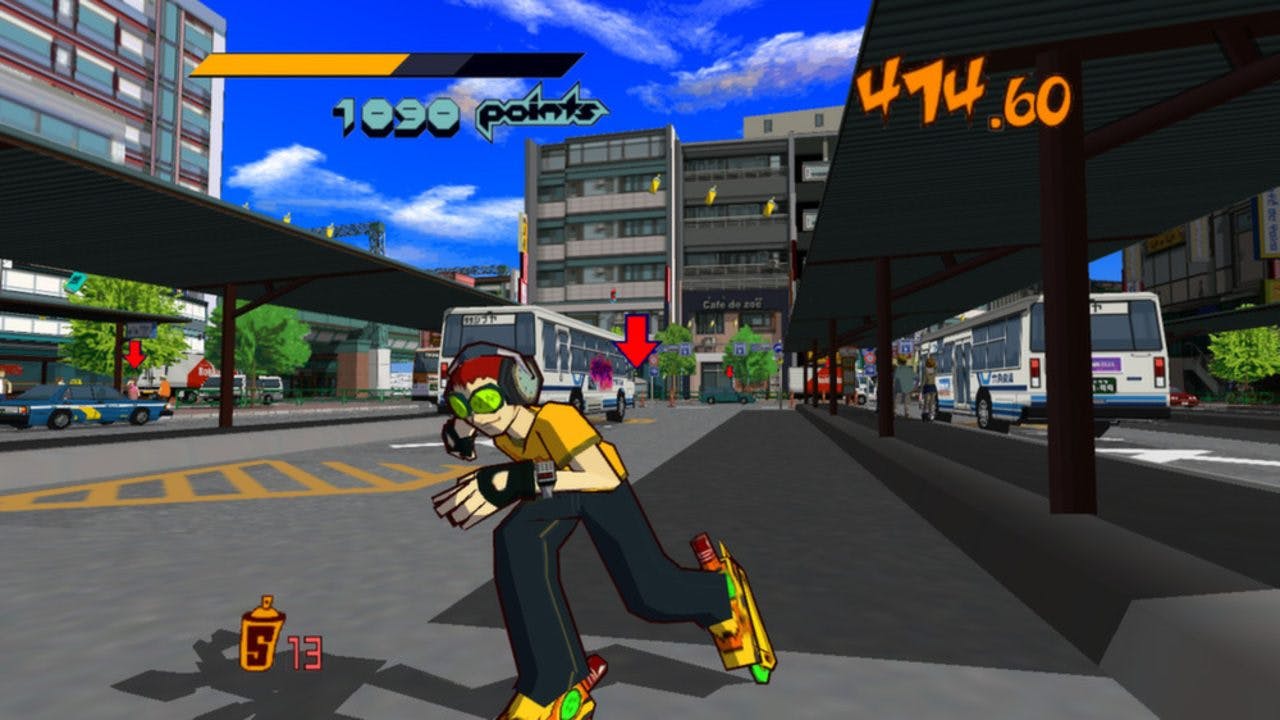 The game which probably prompted more youths to head out and start spray-painting their neighbor's garage - it's Jet Set Radio!
Jet Set Radio follows the adventures of Beat, a young roller-skating graffiti artist, who recruits fellow artistic-minded youngsters to his new gang, the GGs. Players have to skate, rail-grind and jump across the streets and buildings of Tokyo-to completing challenges such as spraying graffiti over rival gang's street art whilst avoiding armed police.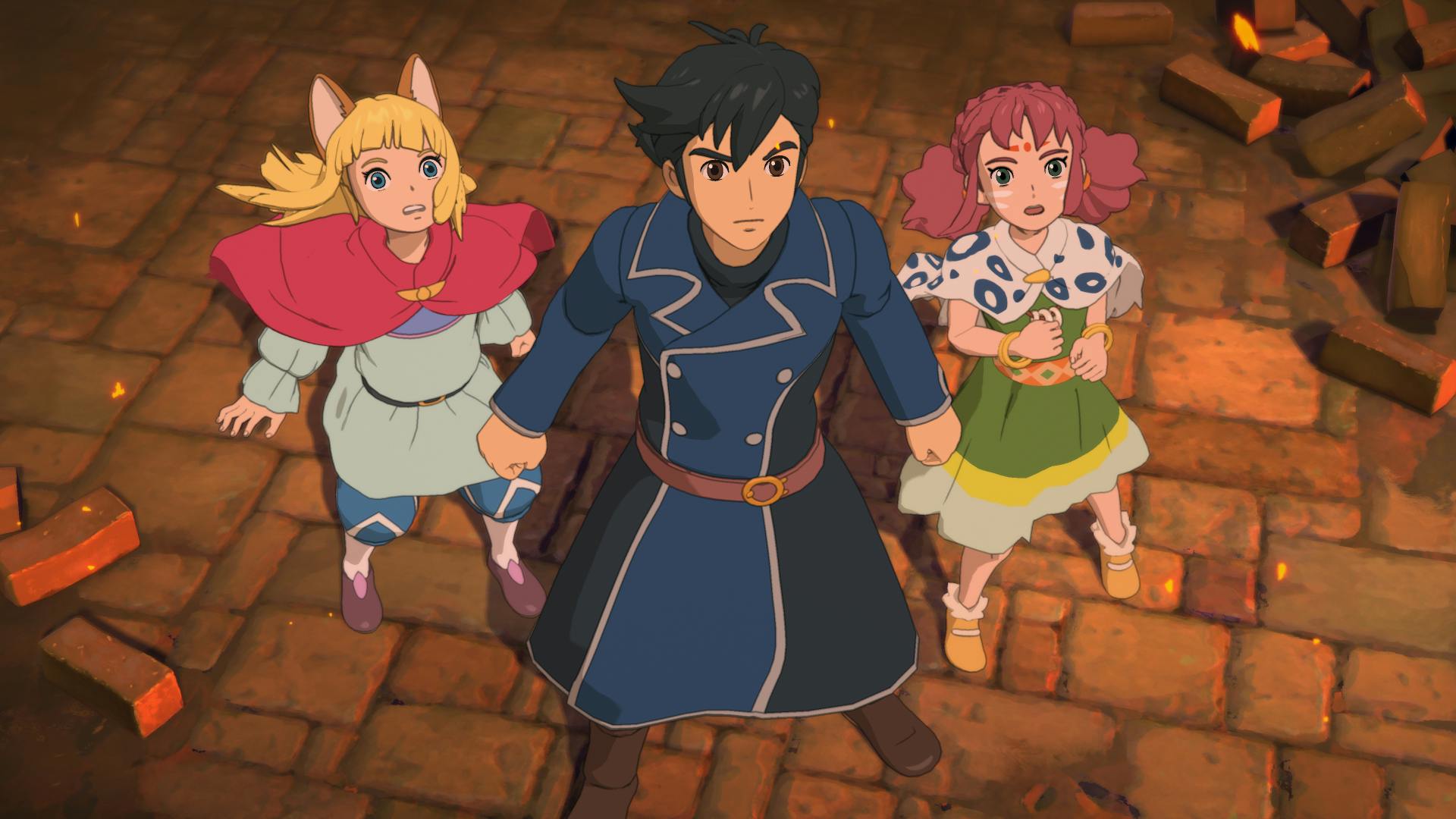 The magical RPG series which follows Oliver's journey after the death of his mother. The original game, Ni no Kuni: Dominion of the Dark Djinn, was released in 2010 by developer Level-5 – in which players help Oliver retrieve three magical stones to complete a wand, in order to defeat the evil Jabou.
There are four Ni no Kuni games currently available – Dominion of the Dark Djinn, Hotroit Stories, Wrath of the White Witch and Daibouken Monsters – with Ni no Kuni II: Revenant Kingdom set for release in January 2018.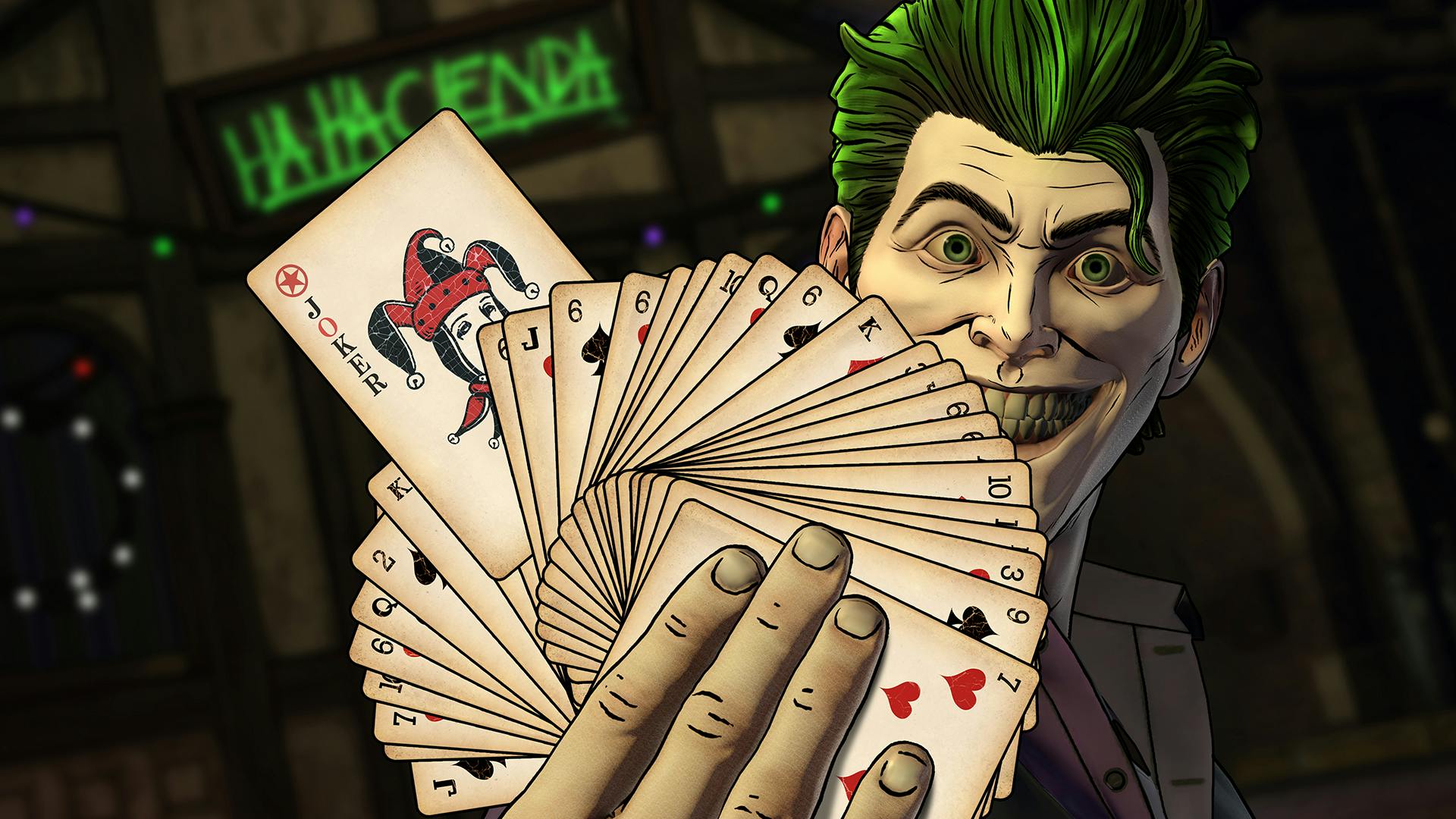 They've been around since 2004, but Telltale Games picked up a large following from around 2010 with a number of episodic games based on popular television shows and movies, featuring quick-time events and mainly point/move-and-click scenarios.
Popular shows, movies and even book-inspired games in the series include The Walking Dead, Back to the Future, Jurassic Park, Borderlands, The Wolf Among Us, Batman, Guardians of the Galaxy, Minecraft, Law and Order and Game of Thrones.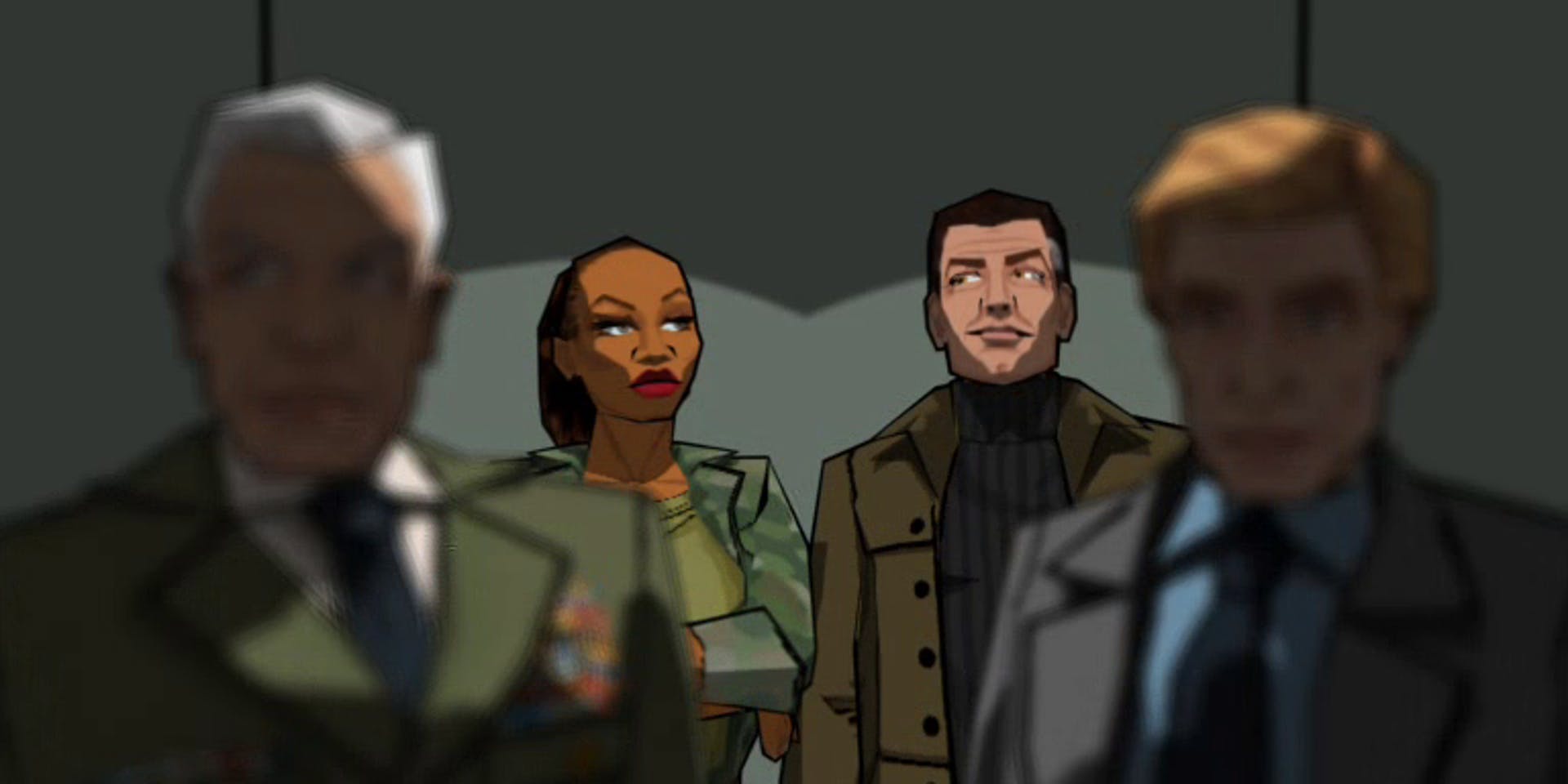 A classic cel-shaded game from the early 2000s. XIII, developed by Ubi Soft Paris, is a first-person shooter based around the story of Jason Fly, the protagonist who awakes on Brighton Beach in Brooklyn with no memory of his life and only a key in his possession. Fly is framed for the murder of the President of the United States of America, but only a handful of people believe him and are willing to help him escape the FBI and an infamous hitman known as The Mongoose.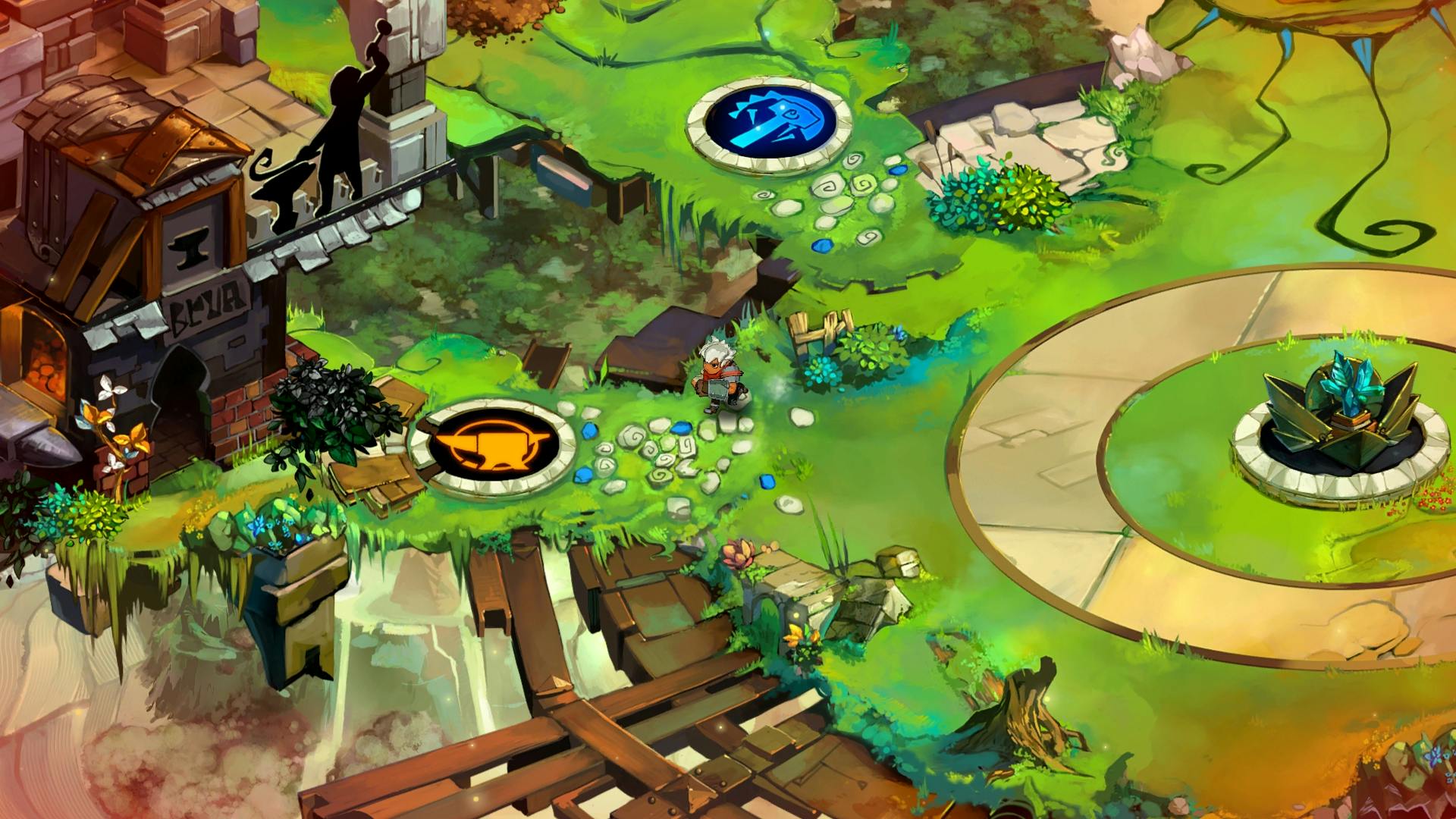 Action RPG Bastion was originally released in 2011 by SuperGiant Games and follows the adventures of 'the Kid', a lonely wanderer who managed to survive a catastrophic event that has fractured the city of Caelondia. The game is quirky in appearance, with floating environments that form paths as the player approaches the edge.
Although the Kid doesn't say much (in fact, does he say anything?) there's lots of fun to be had exploring this fantasy world.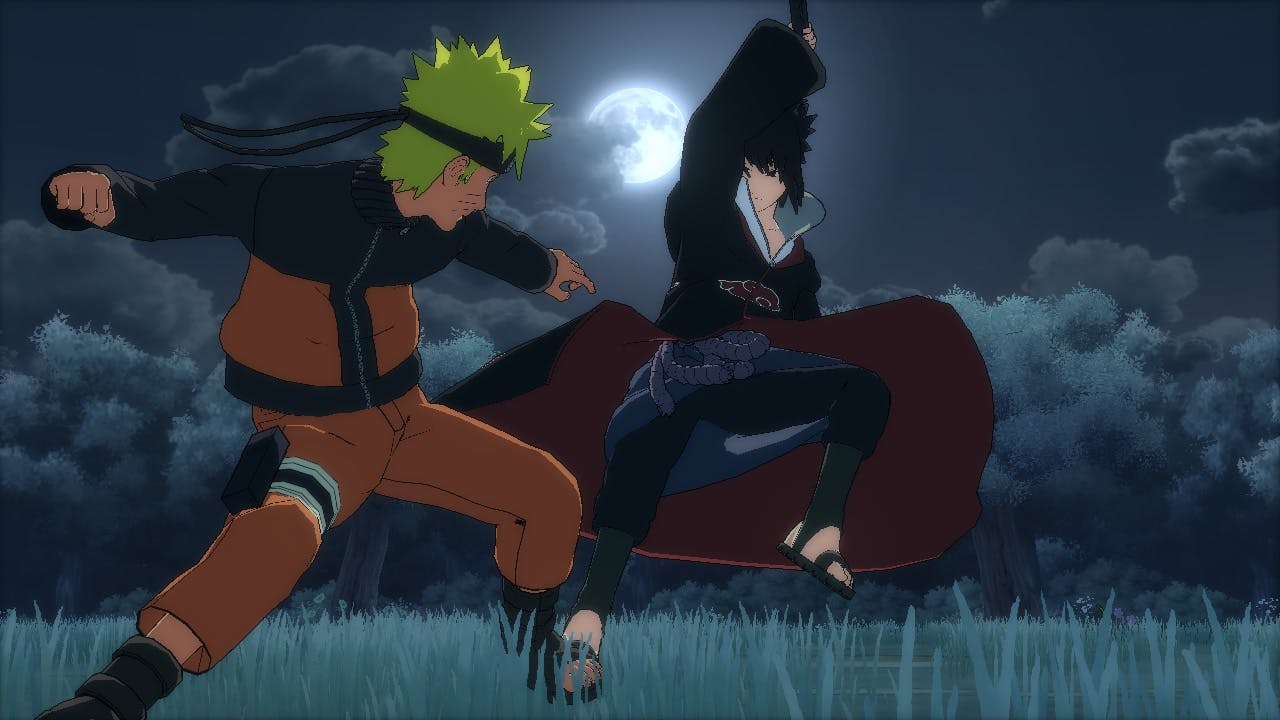 Naruto Shippuden: Ultimate Ninja Storm series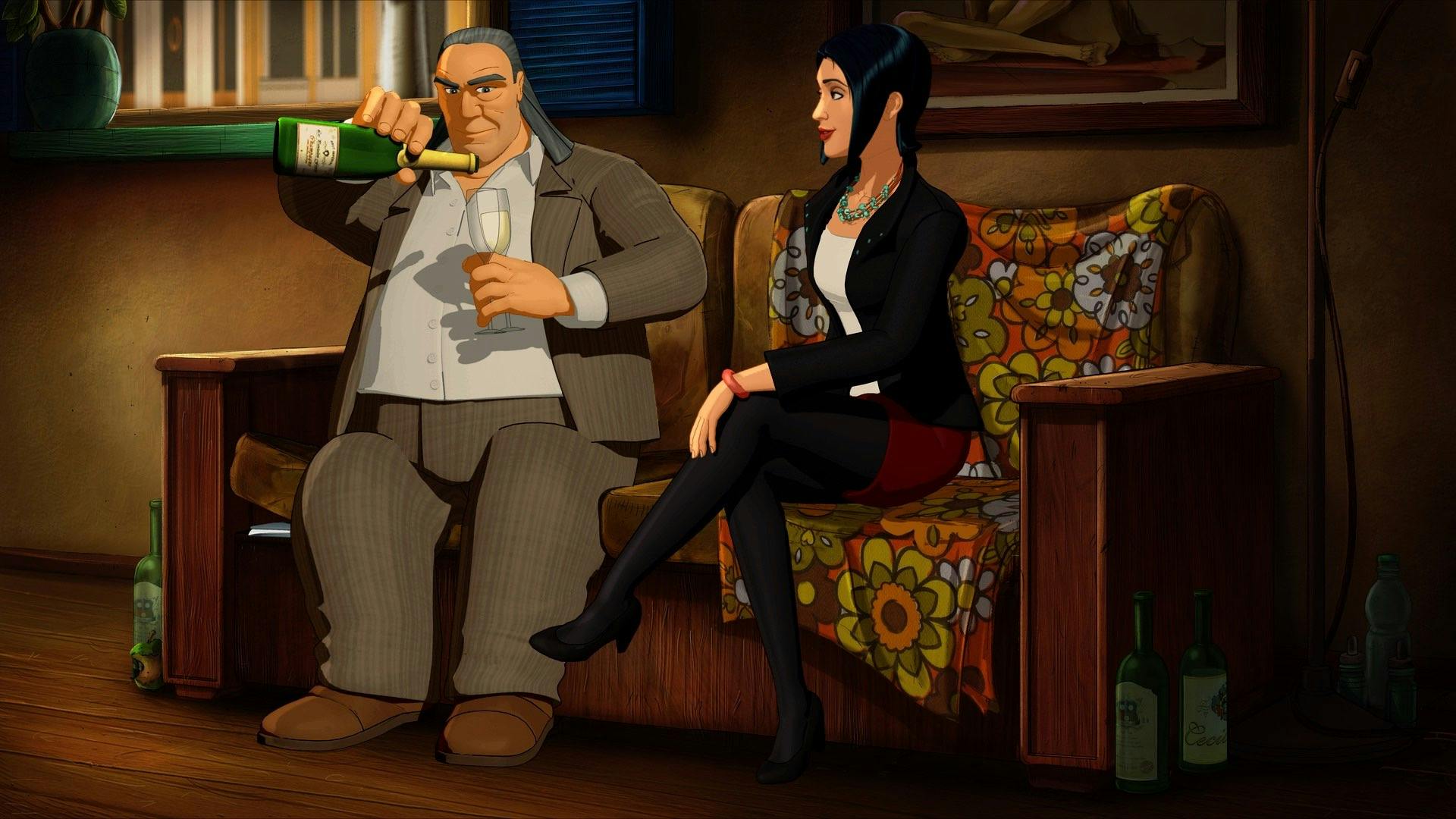 Broken Sword 5 - the Serpent's Curse
Developed by Revolution Software Ltd, Broken Sword 5 - The Serpent's Curse is the latest game in the point-and-click adventure franchise, which sees protagonists George and Nico return as they attempt to solve who is behind the theft of a mysterious painting in modern day Paris. The Serpent's Curse's predecessor, Broken Sword 4 - the Angel of Death, was primarily 3D design, whilst the latest installment received a cel-shade makeover. Both of these are included with the original three Broken Sword games in the Broken Sword Complete Pack available now at fanatical.com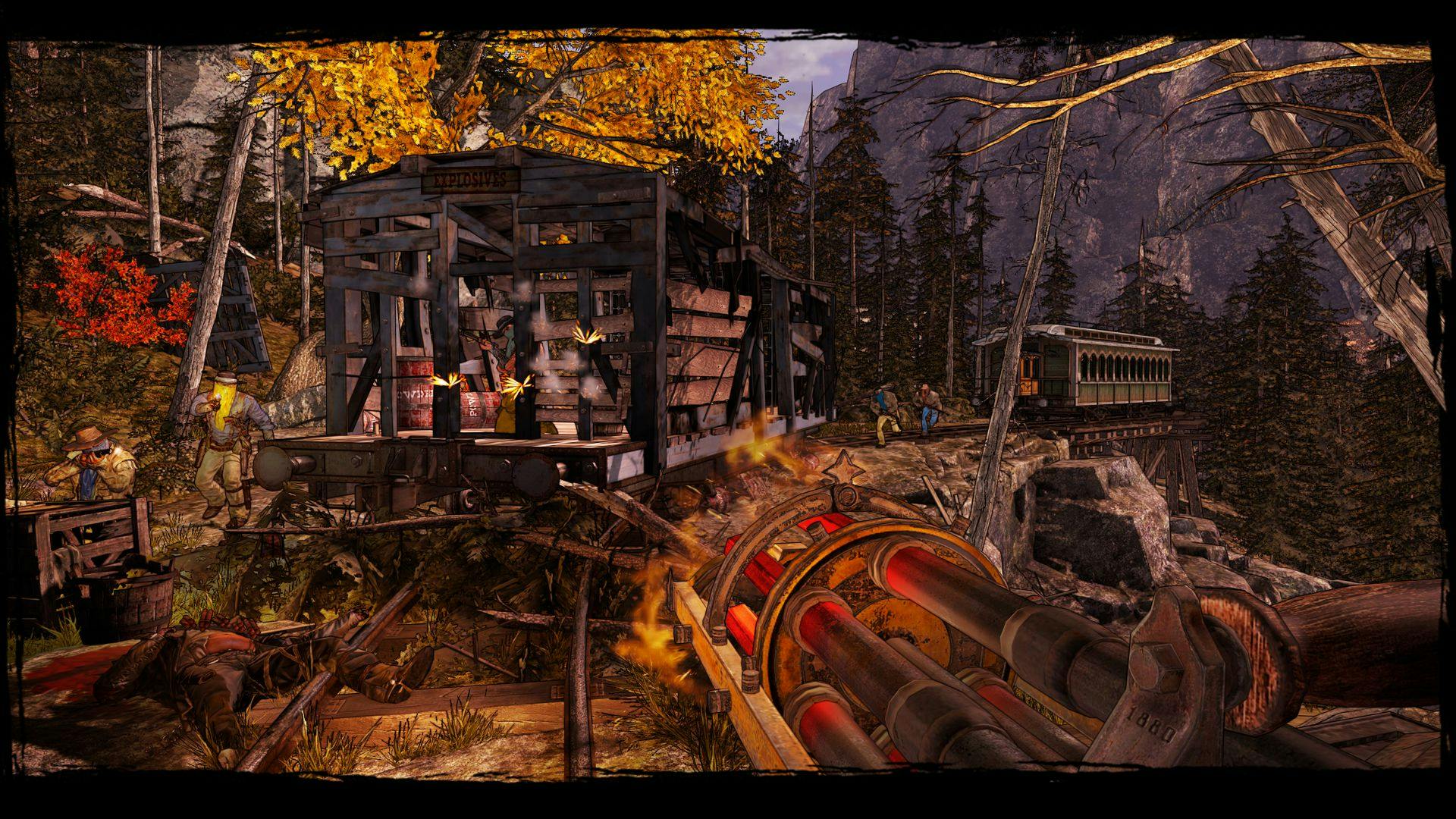 Call of Juarez: Gunslinger
The fourth game in the Call of Juarez series, Call of Juarez: Gunslinger vastly changed its appearance compared to previous installments, and to great effect. This western first-person shooter sees players control bounty hunter Silas Greaves, who has arrived in Kasas to search for the bandits responsible for his brothers' murders. The game features three modes, story, arcade and duel, with a range of objectives and hidden collectibles known as Nuggets of Truth.
It's no Red Dead Redemption, but the cel-shade look definitely sets this game aside from other cowboy-western themed games in terms of style. You can buy the original Call of Juarez right here at fanatical.com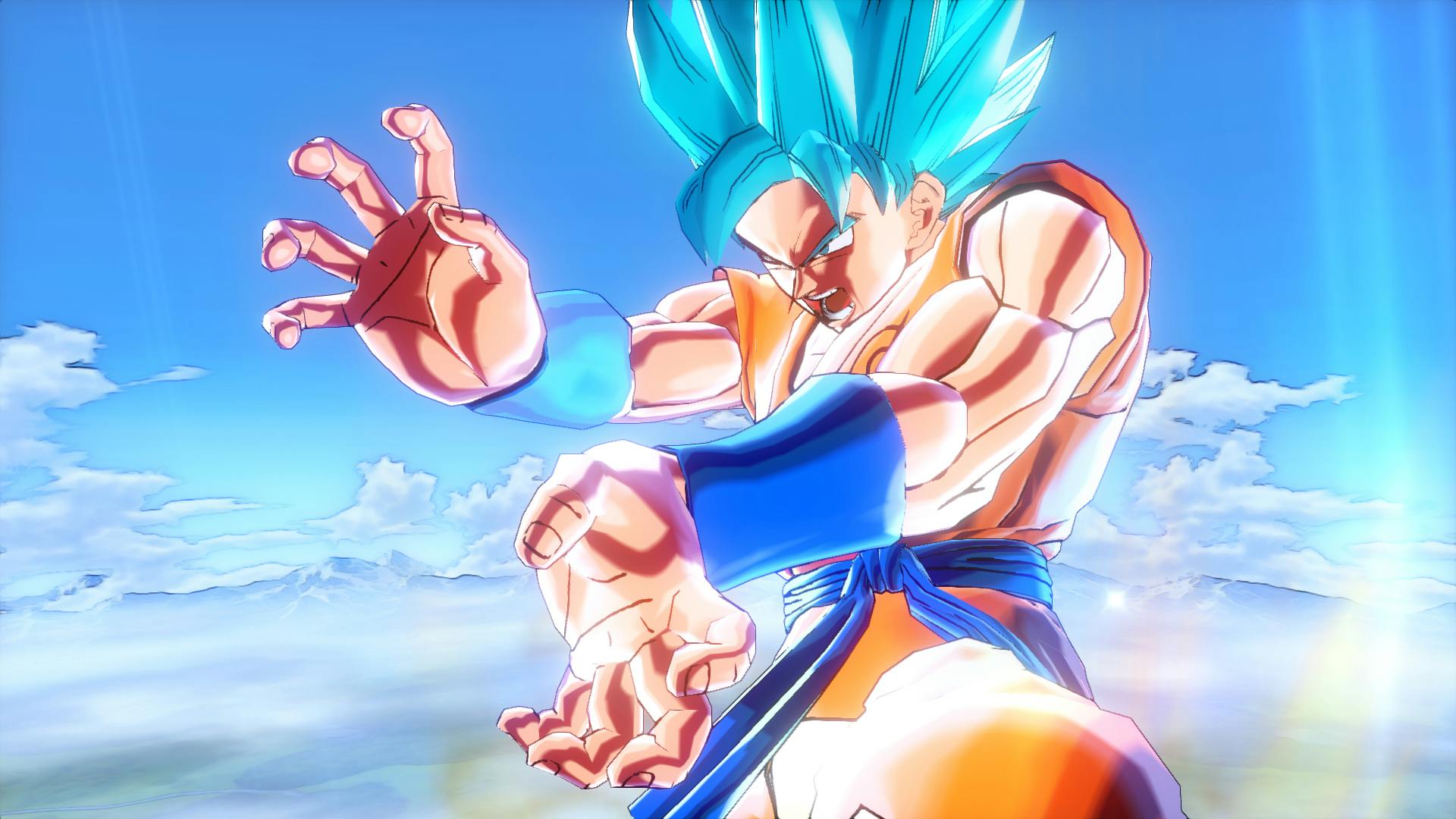 One of the ultimate ways to truly explore the Dragon Ball universe and play through some of the television series' biggest storylines. Dragon Ball Xenoverse is a fighting RPG which allows players to create their very own character, choosing from one of five races, with a massive variety of customization options including clothes, hair styles and equipment.
Towa and Mira are manipulating history, changing the fate of well-known battles throughout the Dragon Ball timeline, and it's up to you – with the help of Time Patrol Trunks – to stop them. The cel-shade is an essential part of this game, given the fact that it's based off the cartoon television series – which, in the end, gives it a much more authentic look.
The game's sequel, Dragon Ball Xenoverse 2, continues the same cel-shaded look with additional features - including a new hub city and the most character customization choices to date.
---
Share this post
Witness the gritty origin story of Lara as she becomes the legendary explorer that she was born to be with the Tomb Raider GOTY Edition. Include the base game and 21 DLCs!
Witness the gritty origin story of Lara as she becomes the legendary explorer that she was born to be with the Tomb Raider GOTY Edition....
Witness the gritty origin story of Lara as she becomes the legendary explorer...
Ends in
14

:

53

:

12
or until sold out
Subscribe to our Email Newsletter to get Fanatical promotions direct to your inbox.
You can unsubscribe via the newsletter at any time. By subscribing to our newsletter you agree to our Privacy Policy.