What is Exoprimal About?
By
William Brett
- 17th Jul 2023
Games
What's worse than an angry dinosaur? Oh, you're about to find out…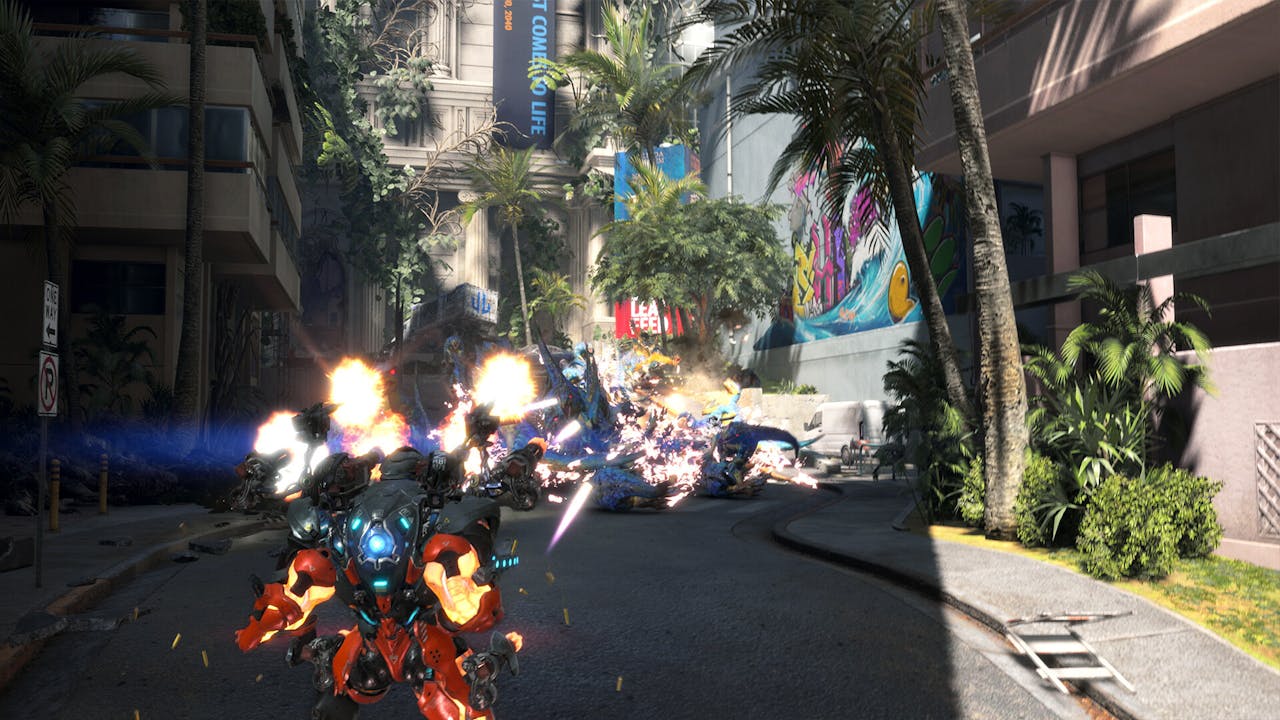 Exoprimal is an online, team-based action game that pits humanity's cutting-edge exosuit technology against history's most ferocious beasts – dinosaurs.
For any fans of titles such as Left 4 Dead and Back 4 Blood might be wondering if this new title by CAPCOM will scratch their co-op first-person shooter itch, so we've written a small piece teaching you everything you need to know about Exoprimal!
The game is set in the year 2040, and the world is being overrun by terrifying hordes of pissed-off dinosaurs, ones that are threatening humankind's very own existence. In order to save the world, you'll need to take the aptitude test to join the ranks of the best soldier, who will go head-to-head with these terrifying reptiles. Thankfully, humanity has an advanced A.I. named Leviathan, which can predict when and where the outbursts of dinosaurs will attack, offering humans an upper hand in the war!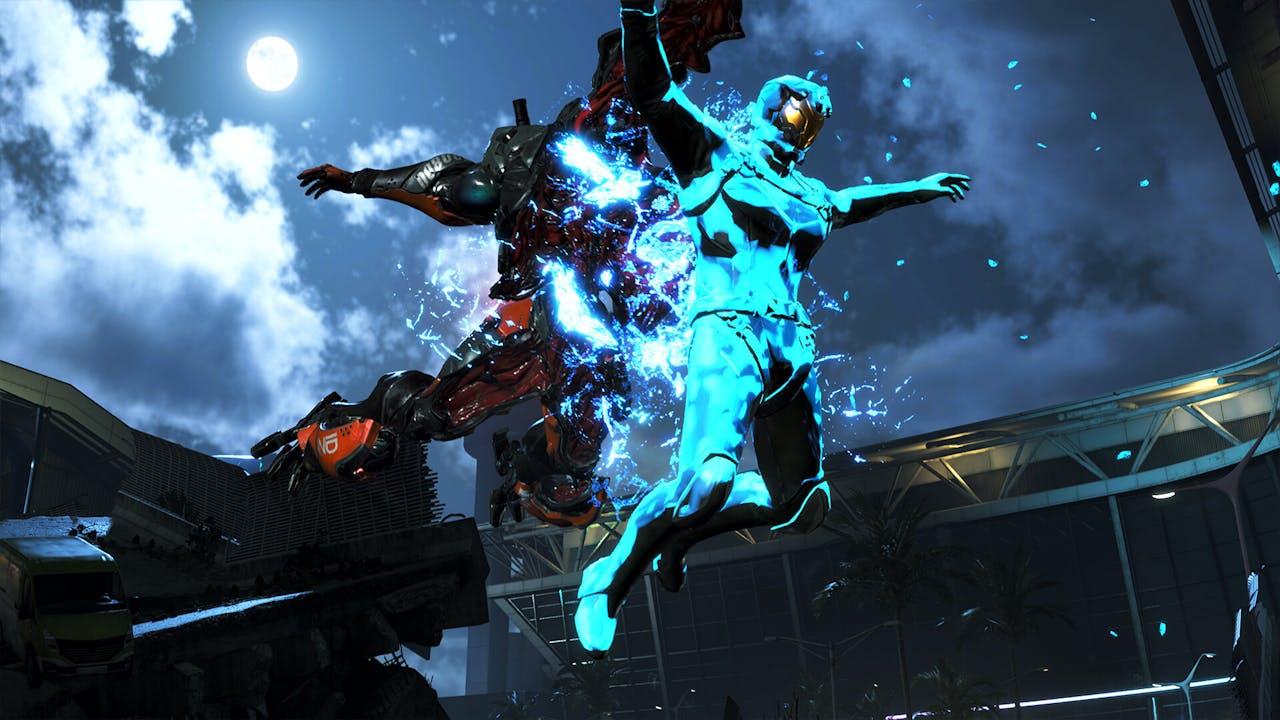 In Exoprimal, you'll team up with friends to create a well-rounded party that'll knock the lights out of the dinos. In total, there are 10 exosuits to choose from (will expand to 20 in August update with alternative variants of each suit), and each one fits into one of the three classes available: Assault, Tank, and Support. This variety is fantastic, as it allows players to mix and match, not only to find the one they like the most but also to optimise their team composition.
In addition to skins to customise the exosuit — such as the ones found in the Deluxe Edition — there are some Rigs you can collect, and these will offer additional abilities. Whilst you can only wield one Rig at a time, there are several to mix and match with the exosuit and classes, offering a variety in playstyle. As a fantastic example, the Zephyr exosuit's strength lies in its ability to excel in close-quarters combat, which leaves it vulnerable against enemies at longer distances; this makes the Cannon Rig a phenomenal addition, as it helps cover more ground through the long-range laser! And what's best is that you can change the Rigs and exosuit on-the-fly to find the best match as quickly and smoothly as possible.
Once you've found the combo you like the most, you can head off with friends straight into Dino Survival, where two squads of five soldiers each race to finish the objectives given by Leviathan first! These challenges will vary in situations, as sometimes you'll need to band together with other players, and other times, you'll go head-to-head against one another. Through these high-intensity rounds, parts of the story will unlock, earning you rewards like XP to level up exosuits and player level!
Last but not least, as if dinosaurs alone weren't terrifying enough, their constant coming and going via vortexes and time travel has mutated them and made them much, much more frightening. These super-powered dinos have been dubbed Neosaurs, and you'll be able to recognise them by their unusual appearances and terrifying abilities! Defeat them and their hordes of dinos to continue to progress through the story!
Strap on your exosuit and Rigs to get ready to beat all sorts of horrifying creatures, as Exoprimal is out now on PlayStation 4, PlayStation 4, Xbox One, Xbox Series X|S, and PC.
---
---
Share this post