What is Persona 3 Portable about?
Death is not a hunter unbeknownst to its prey.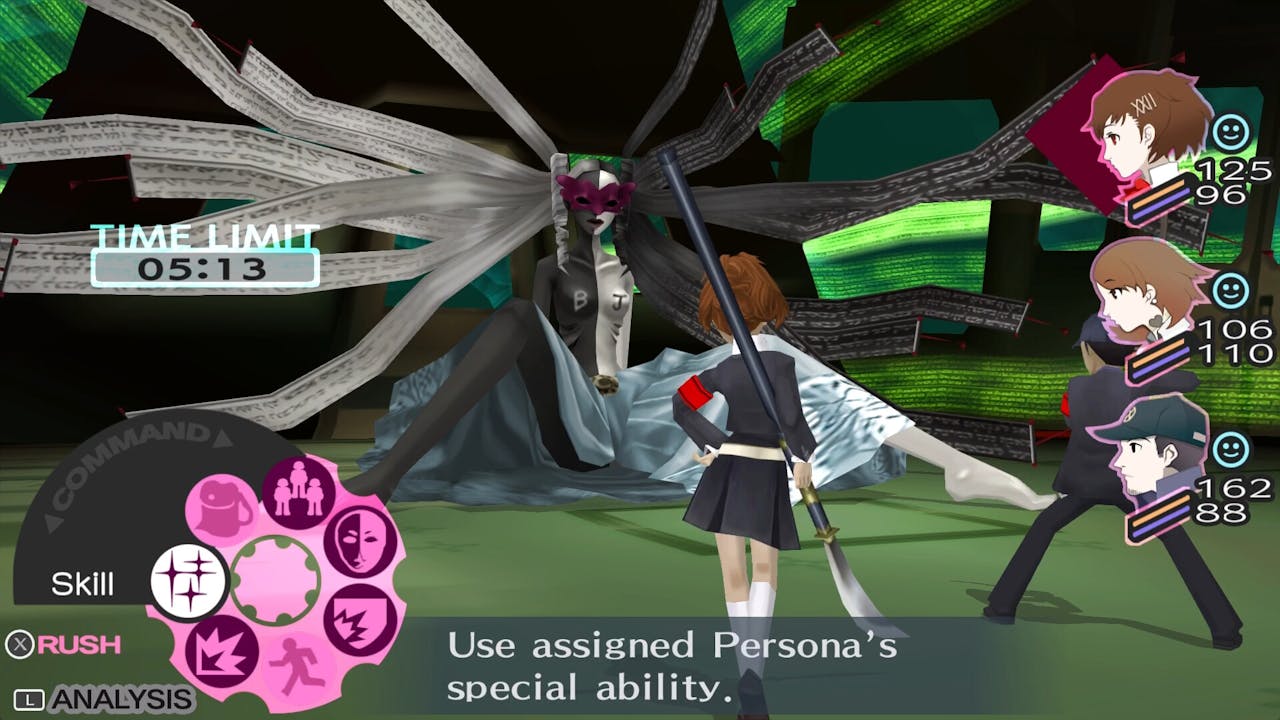 If I say there's an hour "hidden" between one day and the next... would you believe me? Master the power of the heart, Persona, and uncover the tragic truth of the Dark Hour.
Persona 3 Portable is a remake of Persona 3 for the PlayStation Portable originally released in Japan in November 2009, in North America in July 2010, and in Europe in April 2011. Now, it's being ported onto the Nintendo Switch, PlayStation 4, Xbox One, Xbox Series X|S, and PC through Steam on 19th January 2023. Now, the original Persona 3 was the game that created the day-by-day formula that the Persona series is known for, so what are you to expect from this version?
The Basics
You play as an orphaned transfer student moving to Tatsumi Port Island to attend Gekkoukan High School. However, there's a strange phenomenon called "the Dark Hour", where at midnight normal people are trapped in coffins and Shadows roam the island, inflicting something called Apathy Syndrome. You have the power to stop them, as you possess the ability to summon a Persona (via shooting a fake gun at yourself). So it's up to you and your cast of friends to fight against the Shadows and stop all of this from destroying humanity, all while acing your exams, hanging out with friends, and finding the true meaning of life and peace with the inevitable.
---
---
Share this post