What Is Ratchet & Clank: Rift Apart About?
A Lombax and his robo-buddy on another adventure!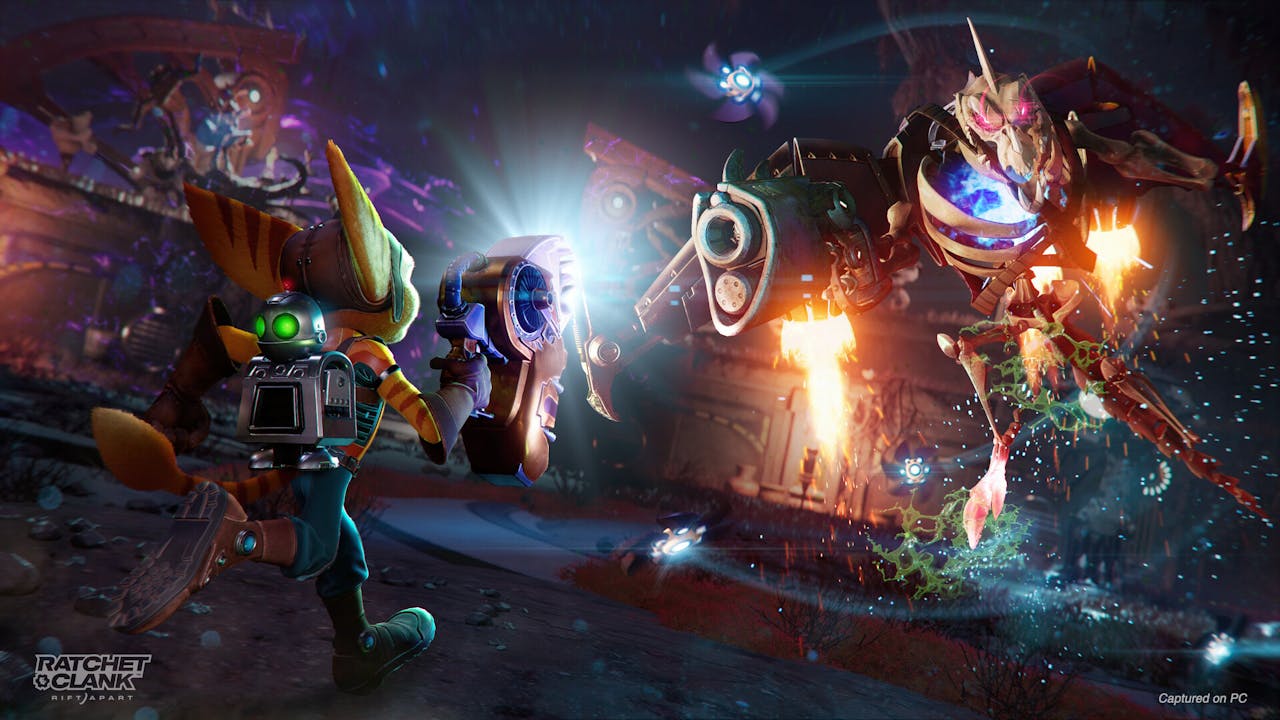 Go dimension-hopping with Ratchet and Clank as they venture onto a PC near you for the very first time. Help them take on an evil emperor from another reality as you jump...
The upcoming release of Ratchet & Clank: Rift Apart is yet another former PlayStation exclusive coming to the PC, and we can't wait to join up with intergalactic heroes Ratchet and Clank for another adventure! But what if you've never played one of the many games in the franchise before? After all, the mainline games have always been PlayStation exclusives. Well, fear not, as this article is here to explain just what exactly Rift Apart is all about.
Although this is the ninth main instalment in the long-running series, it doesn't actually require you to have played the previous eight to understand what's going on. For the most part, each title is its own standalone storyline, and the overall premise isn't too convoluted anyway. This means that first-time players, whilst they won't have knowledge of the galaxy-fairing duos' previous adventures or returning characters, will still find a simple enough plot to understand!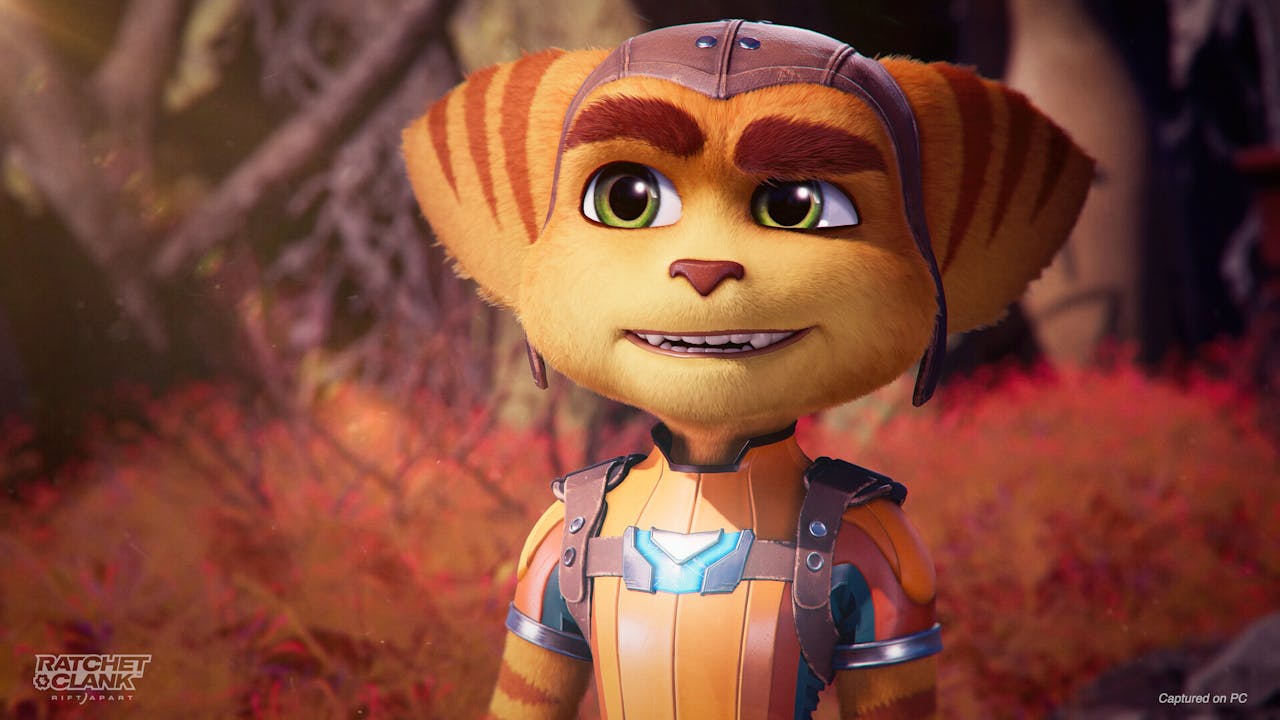 You play as Ratchet — one of the few remaining members of the Lombax race — and his ever-faithful companion/backpack, Clank. In previous adventures, they've done things such as: defeating a maniacal businessman intent on destroying planets, taking on an armada of robot pirates, and putting a stop to the scheming Dr. Nefarious on more than one occasion. Unfortunately for them, Dr. Nefarious is back (again) and firmly fixated on stealing the "Dimensionator", a device that allows its user to open portals to other dimensions.
Now, Ratchet and Clank were planning to use this device to search for Ratchet's missing family, but things never go quite so smoothly in this universe. After our intrepid heroes don't quite manage to save the day, they're separated from each other in alternate universes (along with Nefarious) without the Dimensionator to bring them home.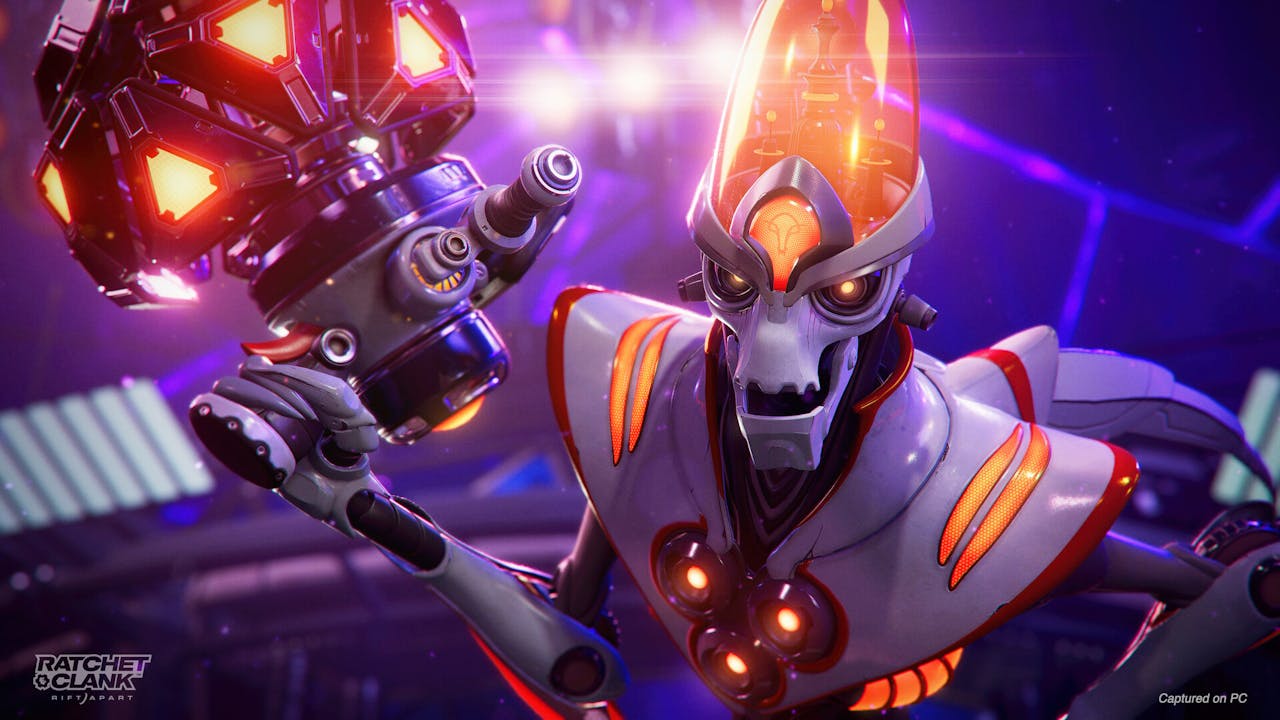 What follows is another wild adventure spanning several planets, each with its own unique inhabitants and objectives. But will the pair be able to reunite and return to their own universe? Or are they destined to be separated and trapped forever? And what about Dr. Nefarious? What new scheme will he concoct in the dimension he now resides in? Well, to get into more details would be heading into spoiler territory, so you'll just have to find out for yourself!
Thankfully, Ratchet will never truly be alone, as he has an arsenal of weird and wonderful weapons and gadgets at his disposal to even the odds. Perhaps the most interesting of these gadgets is the brand-new Rift Tether, a device that allows its wielder to hop through dimensional rifts to quickly travel across short distances or uncover secret areas. All the weapons are upgradable, too, allowing for more firepower, damage, and spectacular visual effects! Ratchet is a regular one-man — I mean, Lombax — army!
So, that was just a small summary of what the upcoming Ratchet & Clank: Rift Apartis all about. If you've never had the opportunity to play one of these games before, now's a great time to get on board! You won't have long to wait, as the planned release date of 26th July, 2023 is almost here, so grab your Omniwrench and fight to return Ratchet and Clank home!
---
---
Share this post