What is the story in UNCHARTED: Legacy of Thieves Collection about?
Want to know more about the story in the game?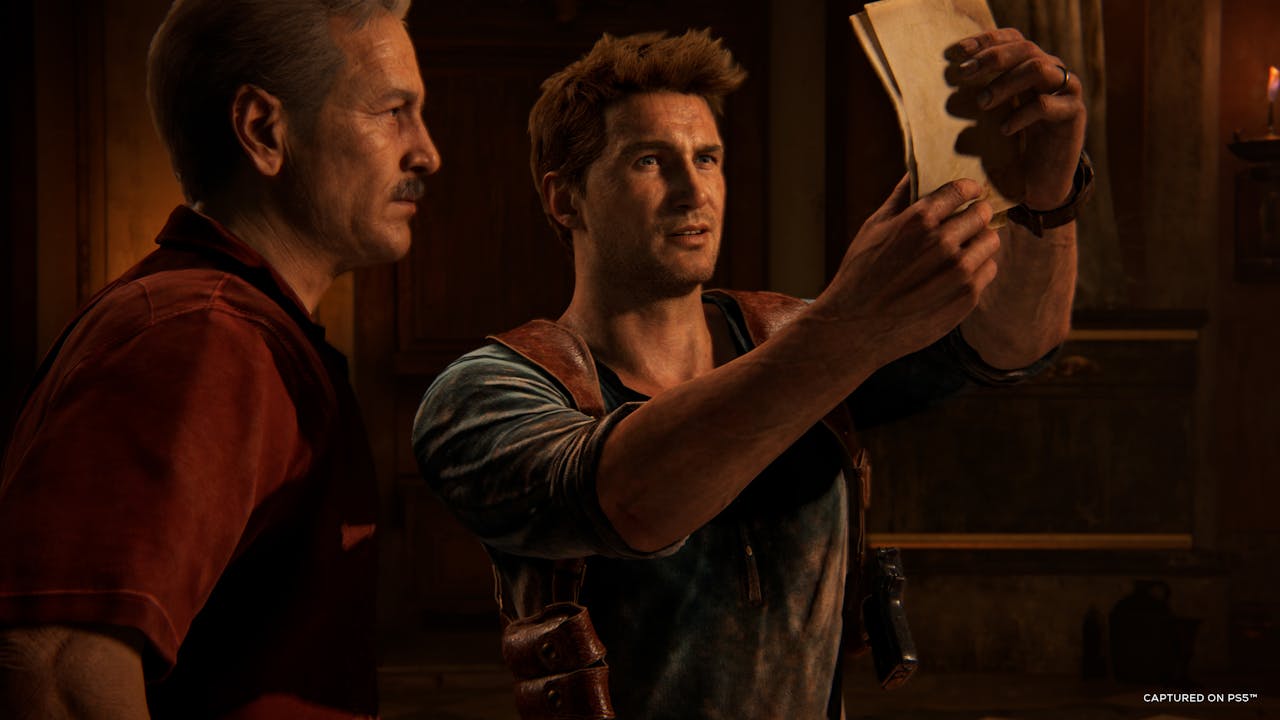 Seek your fortune and leave your mark on the map in the UNCHARTED: Legacy of Thieves Collection.
Want a vague idea of what to expect from the story of both games in the UNCHARTED: Legacy of Thieves Collection? You've come to the right place! I'll be avoiding any major story spoilers, so don't worry about stumbling across any of the twists you'll experience when playing both titles!
Taking a look at the first game in the collection, UNCHARTED 4: A Thief's End is the final outing for hero Nathan Drake that takes place roughly three years after the conclusion of UNCHARTED 3: Drake's Deception. Drake is now happily married to Elena Fisher and lives a quiet life away from any would-be adventures. The lure of one last quest proves too much for Drake when his brother Sam — who was assumed to have died fifteen years prior — makes a shocking return in need of help finding a treasure for a dangerous drug lord (who has no issue with killing Sam if he fails).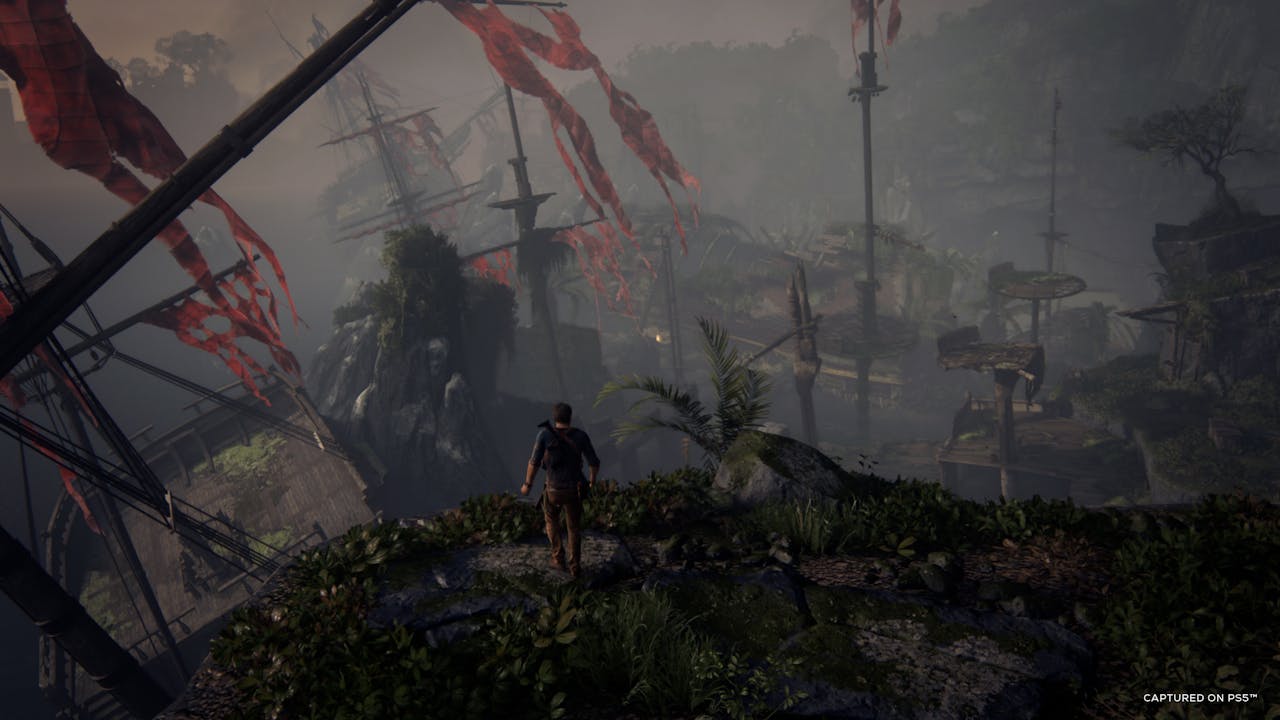 Thus begins a truly incredible swansong for Drake, accompanied by Sam and his old friend Victor Sullivan, to find the lost pirate treasure of Henry Avery. During this globe-spanning adventure, you'll encounter many memorable moments, such as infiltrating an illegal auction in Italy, driving across the plains of Madagascar, uncovering the fabled pirate colony Libertalia, and so much more.
Drake also comes up against Rafe Adler, a former friend turned rival, who will stop at nothing to get to Avery's treasure. Interspersed in some of the earlier chapters are flashback sequences, which really help to flesh out Rafe and his history with Drake.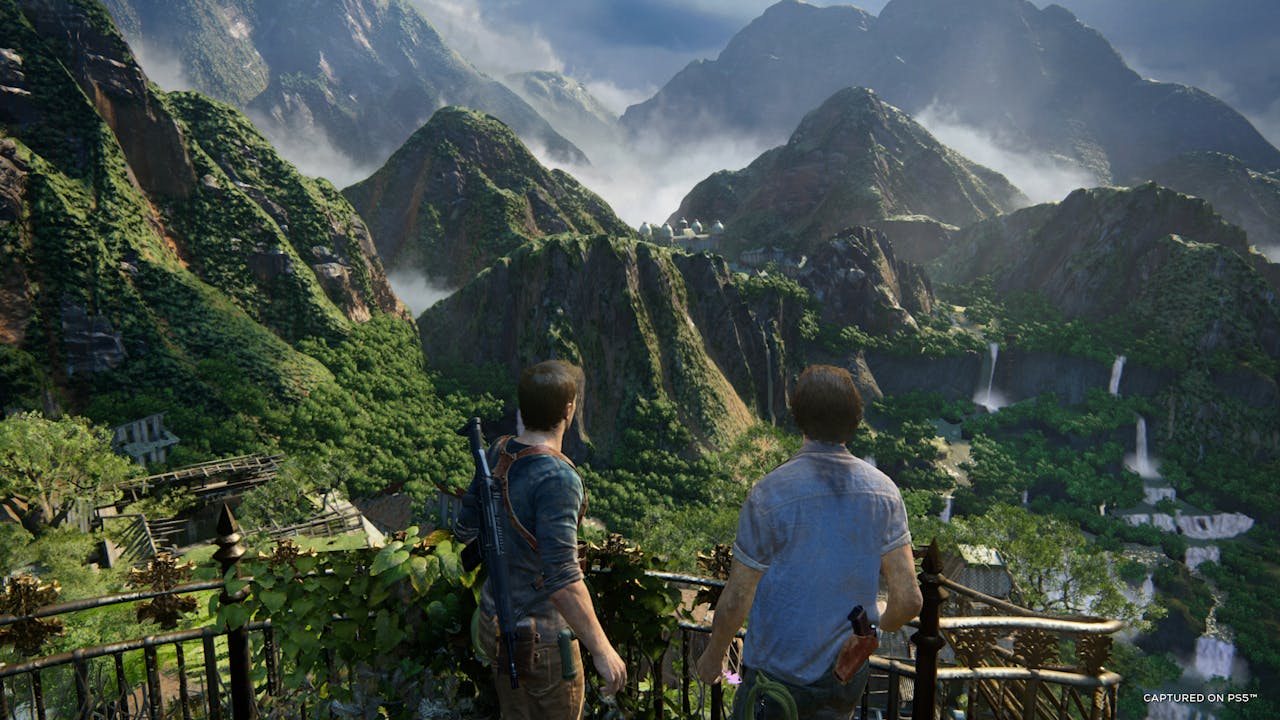 It ties up all loose ends of previous games as well to give fans a genuinely emotional ending to the journey of such a beloved character.
So, how does UNCHARTED: The Lost Legacy come into the story? Well, it's pretty much a stand-alone experience, although it's definitely advised to play this after A Thief's End. In a first for the series, you don't play as Drake, but instead as his former love interest and fellow treasure enthusiast Chloe Frazer in a much more personal tale.
Chloe is on the hunt for the Tusk of Ganesh, a treasure so coveted that her father was murdered by a group looking for its whereabouts. Teaming up with Nadine Ross (one of UNCHARTED 4's main antagonists), they race across India to find the Tusk before a man named Asav can get his hands on it and use it to incite a civil war in India.
Along the way, you'll encounter Sam Drake; after the events of A Thief's End, Nadine isn't too happy about working with him, which provides some great dialogue and character-building moments. It's a short adventure but a lot of story beats are packed into it and it is a must for any fan of the franchise!
Seek your fortune and leave your mark on the map in the UNCHARTED: Legacy of Thieves Collection.
Hopefully, this gives you some indication of what the story is all about in UNCHARTED: Legacy of Thieves Collection, two phenomenal titles that any fans of the adventure games have to experience!
---
---
Share this post