The cult classic survivor horror game is making a return - and here's why we can't wait!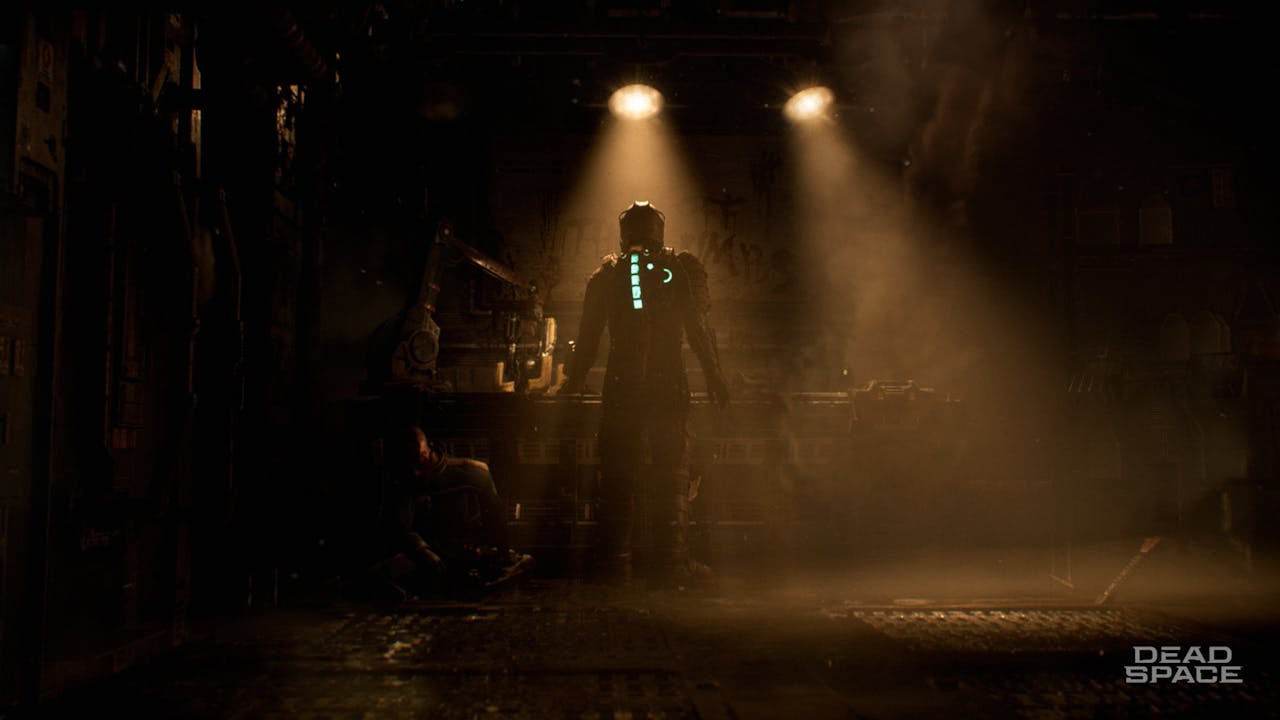 We've all heard and or seen the rumors flying around the internet about the Dead Space remake, and finally, thanks to the EA Play Live 2021 show, we got a small glimpse into that reality.
The original game is one of the most atmospheric classic horror experiences to hit the market, so the prospect of it being completely remade, from the ground up, is something to definitely look forward too!
The reveal was brief, that's for sure... but does that help establish a spooky horror atmosphere? Yes, yes it does, and with it being 12 years since the original release, it definitely helps increase the hype factor.
Imagine this, the iconic intense glow from Isaac's suit in current gen graphics as you're running for your life from a Lurker? Spooky. On that note, here are three amazing things about the original game that we can't wait to see in the remake.
The armor upgrades
A lot like I just mentioned above, seeing Isaac's unique armor set in updated generation graphics, and with all the upgrades you can get for it also, will surely be a sight to look forward too.
There aren't many games, in fact, any, I can say I've played where your health status is displayed on the main protagonist's suit, but Dead Space pulls it off perfectly and going from the very short teaser we got, the instantly recognisable suit is back in business and ready to kick some space demon behinds.
Plus, the way the armour becomes more and more improved looking as the upgrades happen; it'll just look so awesome in the latest graphics.
The enemy designs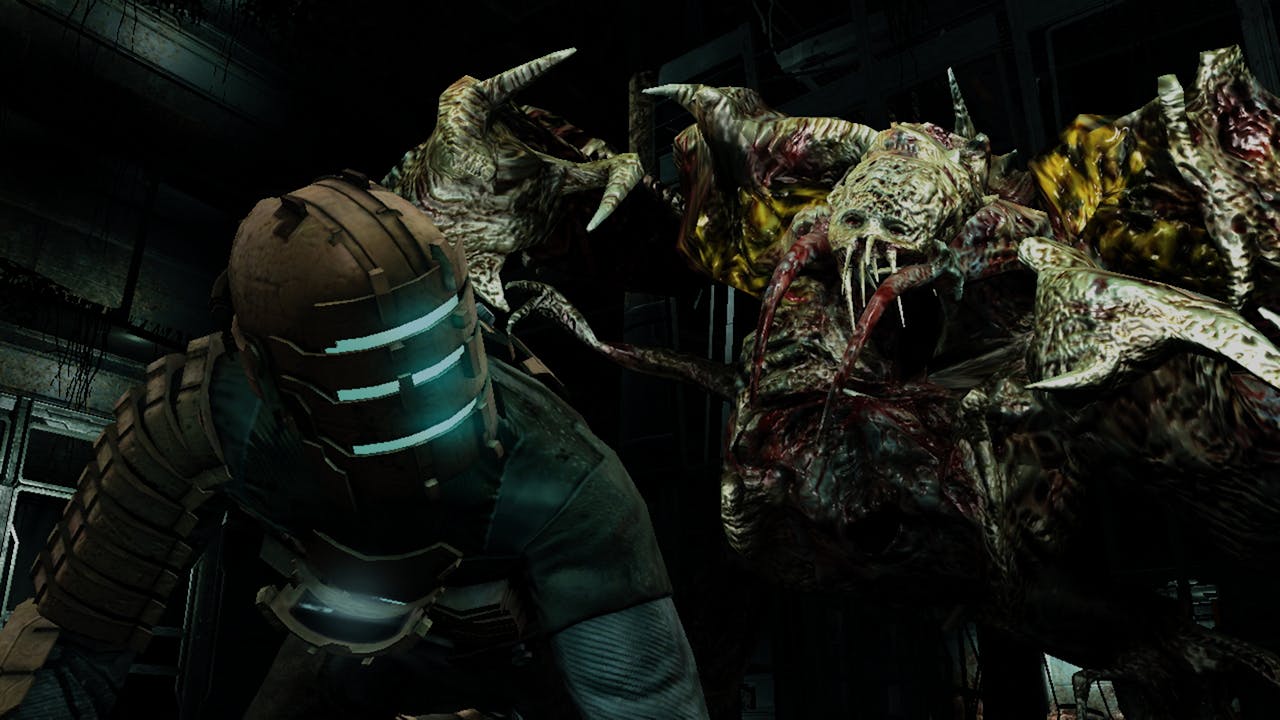 We've all seen the absolutely gruesome designs in Dead Space, and given the way the enemies were created, just imagine how nasty (in a good way) they are going to look completely remade?! I hope you have a strong stomach.
The original game offered up a pretty varied selection when it came to designs, 17 in fact, ranging from mutated babies (scary), to the poor unfortunate slashers, who do tend to be absolute bullet sponges for Isaac and his plasma cutter.
With the combination of their gory appearance, and the excellent sound design built into them as well, we are certainly in for a treat, all be it a bloody horrific to experience one.
The level & sound designs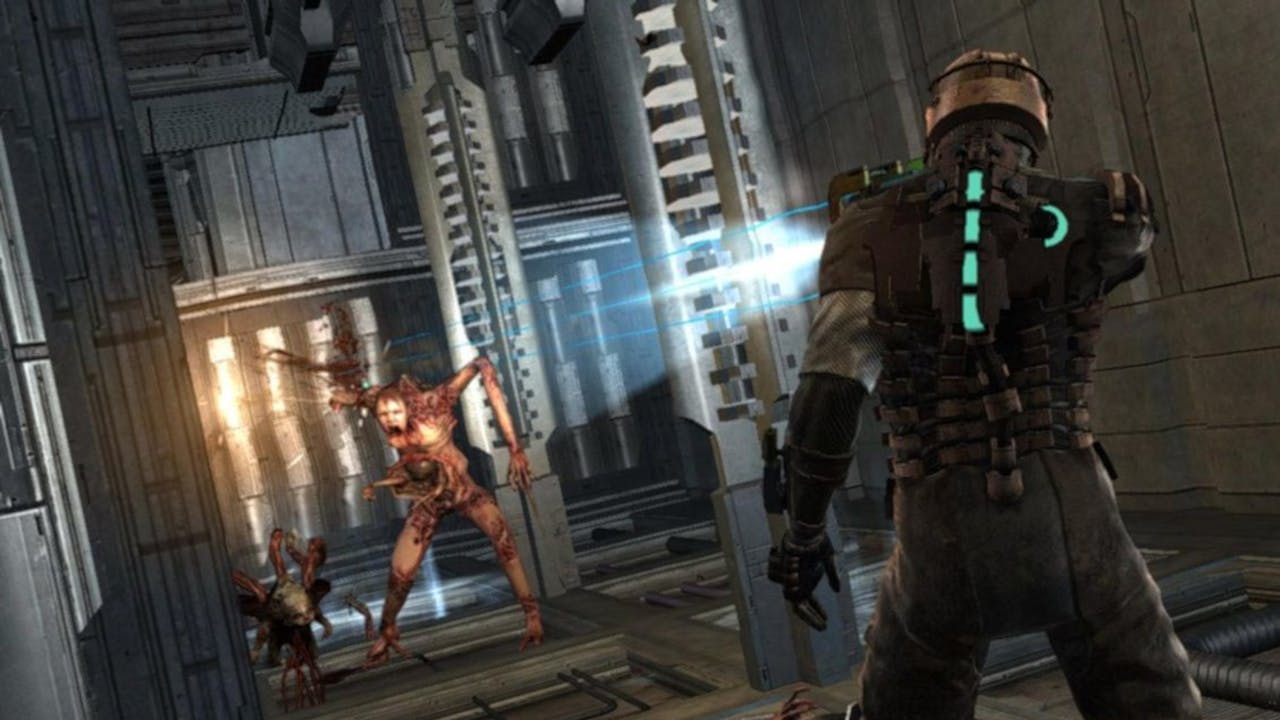 The level design in the original Dead Space is pretty simple, along with the occasional puzzle you'd have to complete in order to progress in the main story, but combined with the fantastic sound design and you have a near perfect horror experience. The prospect of space can be a daunting thought anyway, so to be stranded up there, surrounded by nothing but horror and despair as you traverse through dark narrow hallways to your next objective is nothing short of fear and panic.
Even just the cool little noise Issacs objective marker on his suit makes, can't wait to hear that audibly enhanced!
Overall, even with the teaser being very brief, and giving us next to nothing in terms of, well, anything, the hype behind it is high and I really do hope it's successful on it's release. Who knows? We may get lucky and get Dead Space 2 remade completely from the ground up too! Dead Space 3? Eh, maybe not.
In the mood for something like Dead Space? Check out atmospheric horror games and much more, available right here at Fanatical!
-
Article by Jess Thomas
---
---
Share this post