Mono and Six have a few tricks up their sleeves in order to survive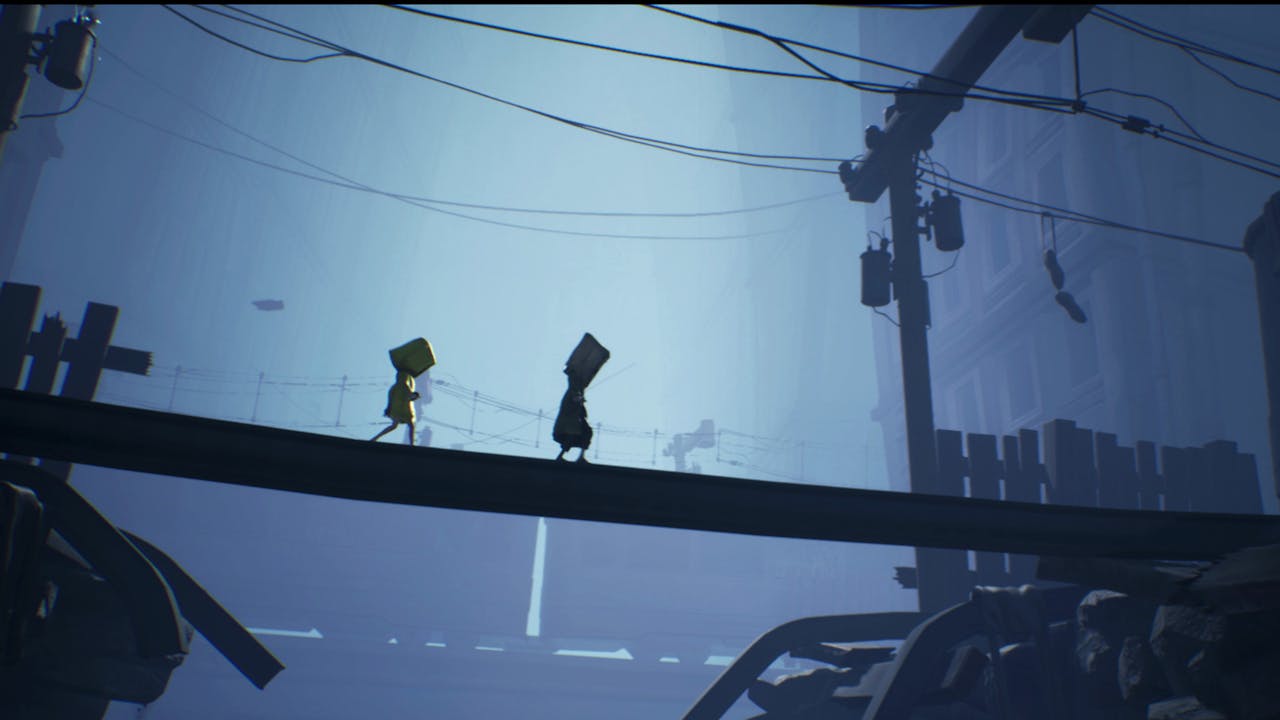 Return to a world of charming horror with your Little Nightmares II Steam PC key. The latest dark adventure horror game with new characters, new gameplay mechanics, and tricky...
We'll soon be venturing into the challenging and eerie world of Little Nightmares II as Six and new protagonist Mono go in search of a towe and its mysterious source of power that has turned the citizens of Pale City into deformed, TV-addicted weirdos.
The latest game of Tarsier Studios and Bandai Namco's beloved dark adventure puzzles series will introduce new characters, new environments... and new features for gamers to enjoy. But was does the game have in store for us, and what quirky game mechanics have been introduced for the first time that the original didn't feature?
Join us as we take a look at some of the new features that have been added in Little Nightmares II.
Using melee weapons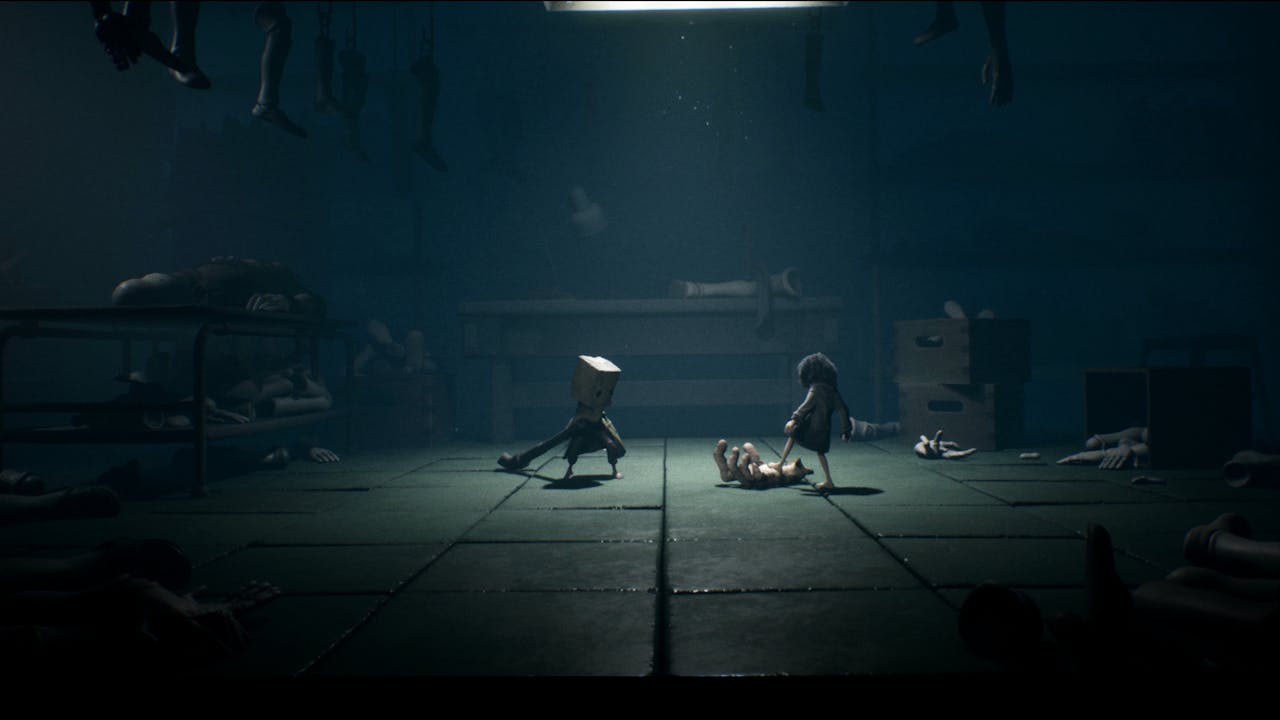 In the original Little Nightmares, Six was able to pick up objects and throw them. This feature has returned in Little Nightmares II, but with an additional perk. Protagonist Mono can perform melee attacks with items such as a hammer.
This comes in handy for scenarios such as the one in The Hospital, where Mono and Six go up against some pesky foes called 'The Living Hands' which, as you've probably guessed, are hands that scuttle around and attempt to leap on you.
It's a one-hit kill if one of these suckers grab you, so you'll need a weapon to take them down. Our strategy, from playing the demo, is to entice them in and force the Hand to leap at you - begin moving away in a different direction around a second before it pounces, then quickly turn and land an attack.
With The Living Hands, it takes around 2-3 hits to kill them... you're welcome!
A call for assistance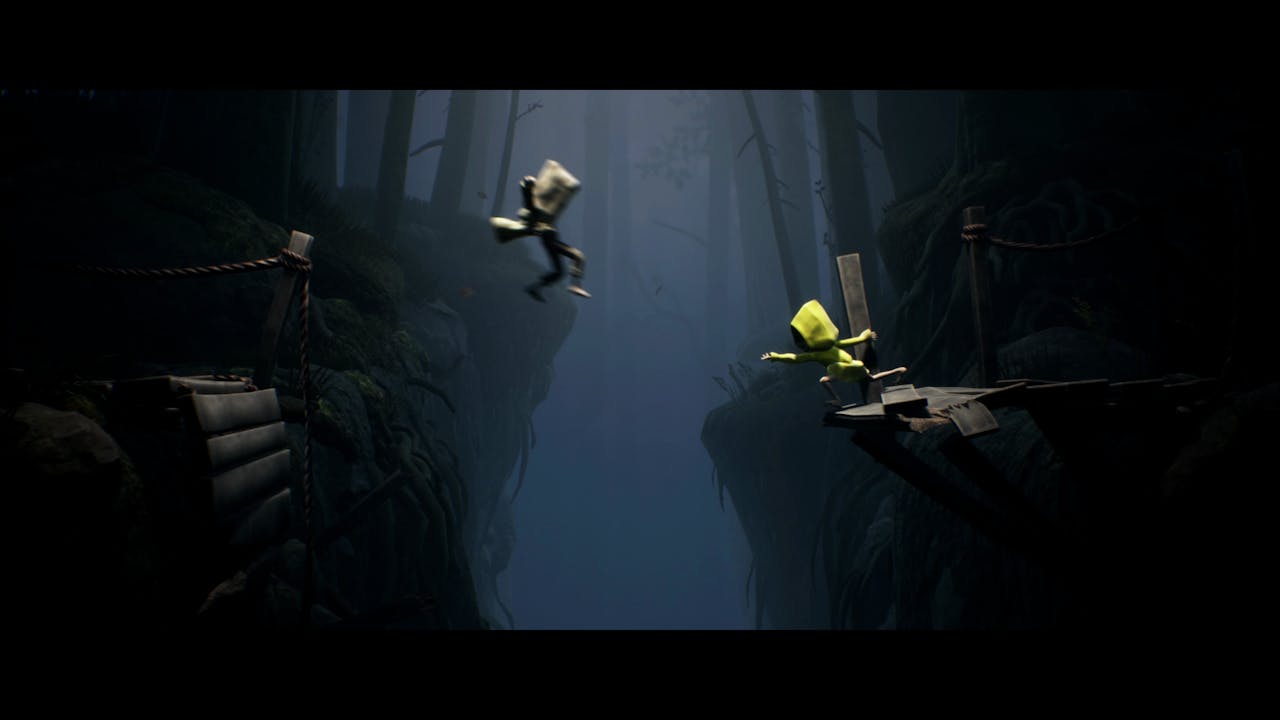 In dangerous and desperate times, Mono needs a hand... and fortunately for him, Six is there to lend it. Another cool new feature is that Mono can whistle/call to Six to get her attention.
It might be that Six is lagging behind or is still investigating a certain area, but you can quickly call her over with the click of a button. According to sources on Steam, the original Little Nightmares had a whistle/call mechanic in its early build, but was removed from the final release due to being inconsequential (no one else was there to help Six in her early days).
Gimme a boost!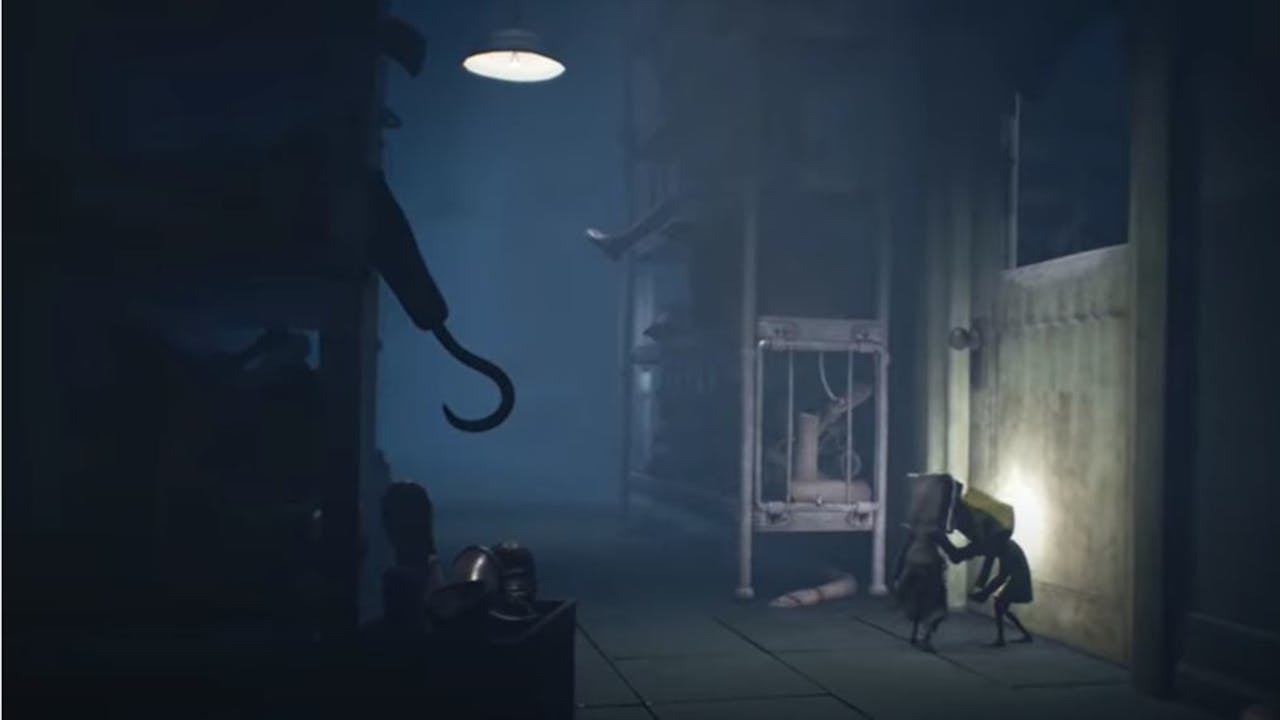 Part of Little Nightmares II's charm is offering a variety of puzzles and obstacles to overcome. With Mono and Six travelling together, you can expect some teamwork moments, including a good old boost. When approaching a specific location, Six will get into position to assist you up or across an opposing obstacle. For example, early on in the Hospital, you'll come across a door which can only be accessed via the broken glass window frame.
Six will bend down and offer her hand to boost Mono up and over the broken window in order to progress.
Holding hands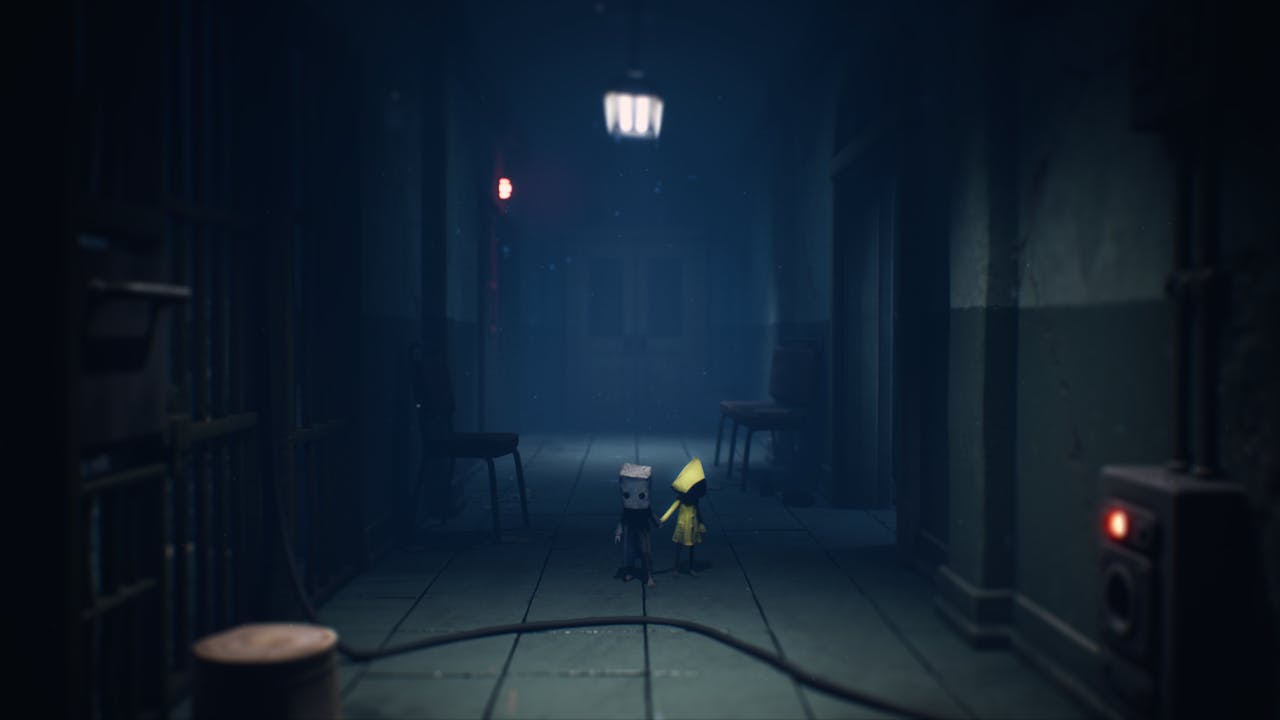 We're the best of friends!
Little Nightmares II also includes a mechanic in which Mono can grab Six by the hand and lead her to his desired destination. Whether it's just a cute feature, or whether Six really does get that lost that Mono has to get her back on track, it's pretty cool nonetheless.
Alongside the whistle/call feature, you can be sure that Mono and Six will be working pretty closely in order to escape these new horrors that await.
Enemies reacting to light & dark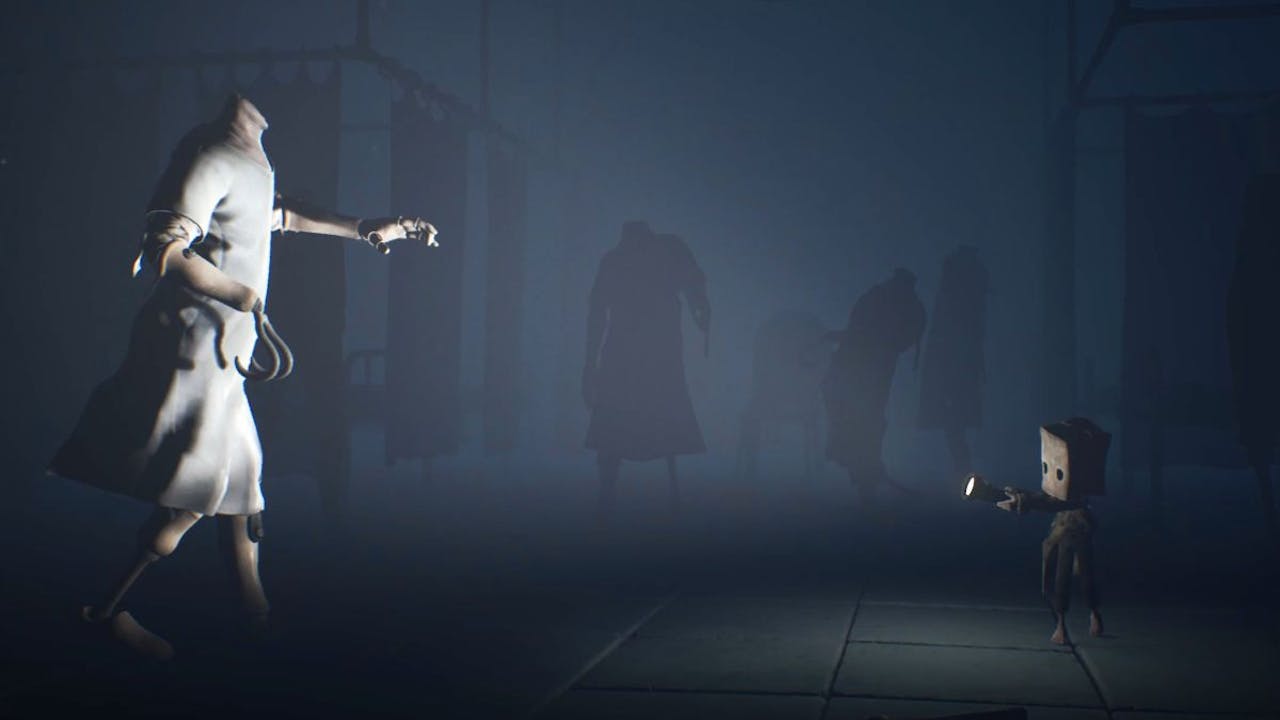 We got to experience this during the Hospital demo and, wow, it's a pretty awesome feature that adds yet more suspense to the series. Little Nightmares II includes enemies that respond to light and dark, which comes in handy for upcoming puzzles and, above all, it's pretty terrifying.
The Patients, when in darkness, come to life and will attempt to attack Mono in a creepy mannequin-like manner... think of the Weeping Angels from Doctor Who and you've pretty much got the same level of dread from these guys. Shining your torch on these foes, or keeping the main lights powered, will keep them in a comatose state.
During the Hospital level, you'll come across a large room filled with these menacing enemies - but we came up with a pretty neat method of keeping them at bay in our demo playthrough video below!
---
---
Share this post