Goku returns in a new action RPG - and here's what to expect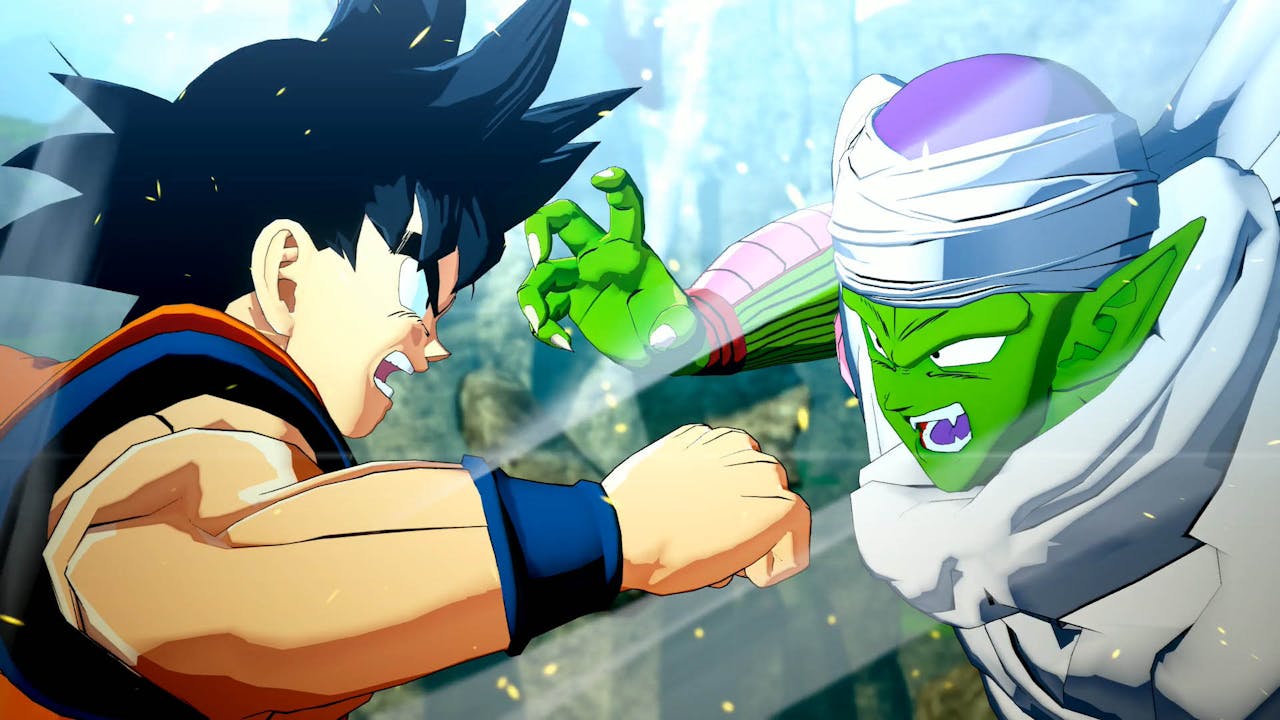 Relive iconic moments as one of the world's most powerful Saiyan warriors with your Dragon Ball Z: Kakarot Steam PC key. Grab this exciting action RPG now!
Awesome mid-air fights, memorable storylines and color-changing spiky hair - these are just some of the many things that you expect from the ever-popular Dragon Ball Universe, and upcoming Dragon Ball Z: Kakarot is no exception.
You'll be pleased to hear that the action RPG is being developed by CyberConnect2, who has a long history of working with anime-inspired games including the Naruto Ultimate Ninja Storm series among previous projects. The devs have partnered with Bandai Namco, who has been publishing Dragon Ball games since 1996.
Ahead of its release on January 16th, 2020 for Steam PC, Xbox One and PlayStation 4, we take a look at what we know so far about Dragon Ball Z: Kakarot.
It's not just a fighting game
Bandai's next game in the Dragon Ball Universe will be more RPG than the traditional arcade-fighting. You'll build relationships with other Dragon Ball characters, train, eat and even fish.
It's the first Dragon Ball game that makes you feel like you ARE Goku. But don't worry, there's still plenty of fighting in there!
The world around you is ready and waiting to be explored, follow primary targets or wander off to take part in side missions in vast open areas. You can even use an Eagle vision-type view to locate items scattered across your surroundings – because who would want to miss out on picking up some fresh onions?!
During your adventures, you'll also be able to fly around - with or without your trusted Flying Nimbus cloud. If you fly as high as you can, you'll enter a World Map mode where you can check out the various areas that are available to visit.
There are Traders, Grocers and training grounds located across the world too, meeting all of your shopping and kicking ass needs.
Fast-paced battles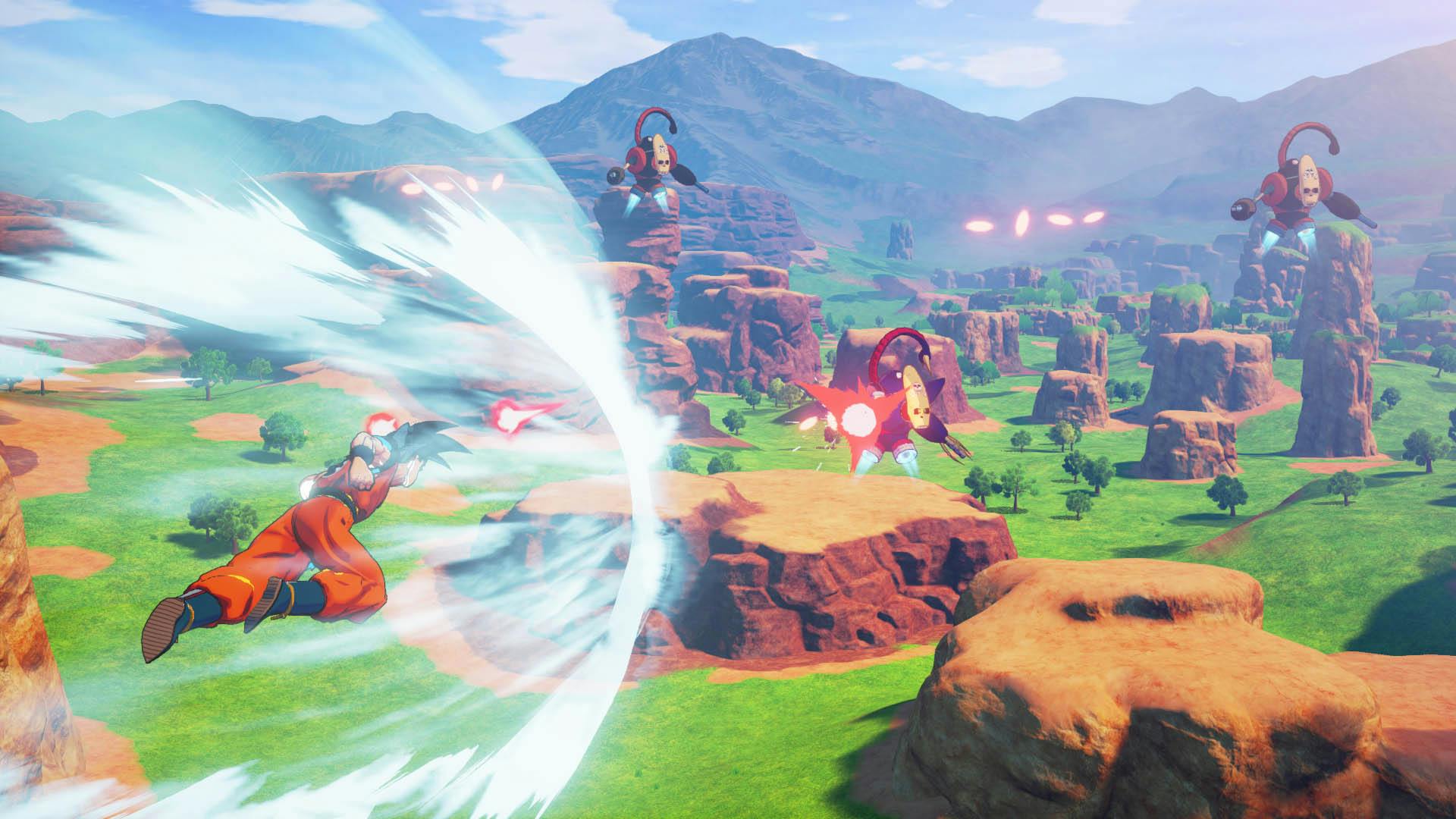 It wouldn't be a Dragon Ball game without awesome mid-air battles with epic moves that are incredibly over the top, just the way we like them. All of this is done in a 3D environment akin to the Dragon Ball Xenoverse series. The game also features destructible environments and, while you don't pick your fighter from a huge roster like Dragon Ball FighterZ, you still get to battle against iconic Dragon Ball foes.
There are other playable characters such as Gohan, Piccolo and Vegeta, and certain side missions can only be unlocked when using a specific character other than Goku.
You'll also be able to battle multiple enemies at once, sometimes with allies helping out, and you'll receive XP based on your ranking from each battle. You can select up to two 'Support' characters to aid you in battle, each with their own unique abilities.
Depending on the enemy, whether they're the main characters from the series or smaller thugs, you'll have to clear a number of health bars to defeat them. For example, you'll take on Goku's biological brother, Raditz, pretty early on in the game - now, he has six health bars, so keep fighting until the big FINISH text appears on the screen.
Getting fishy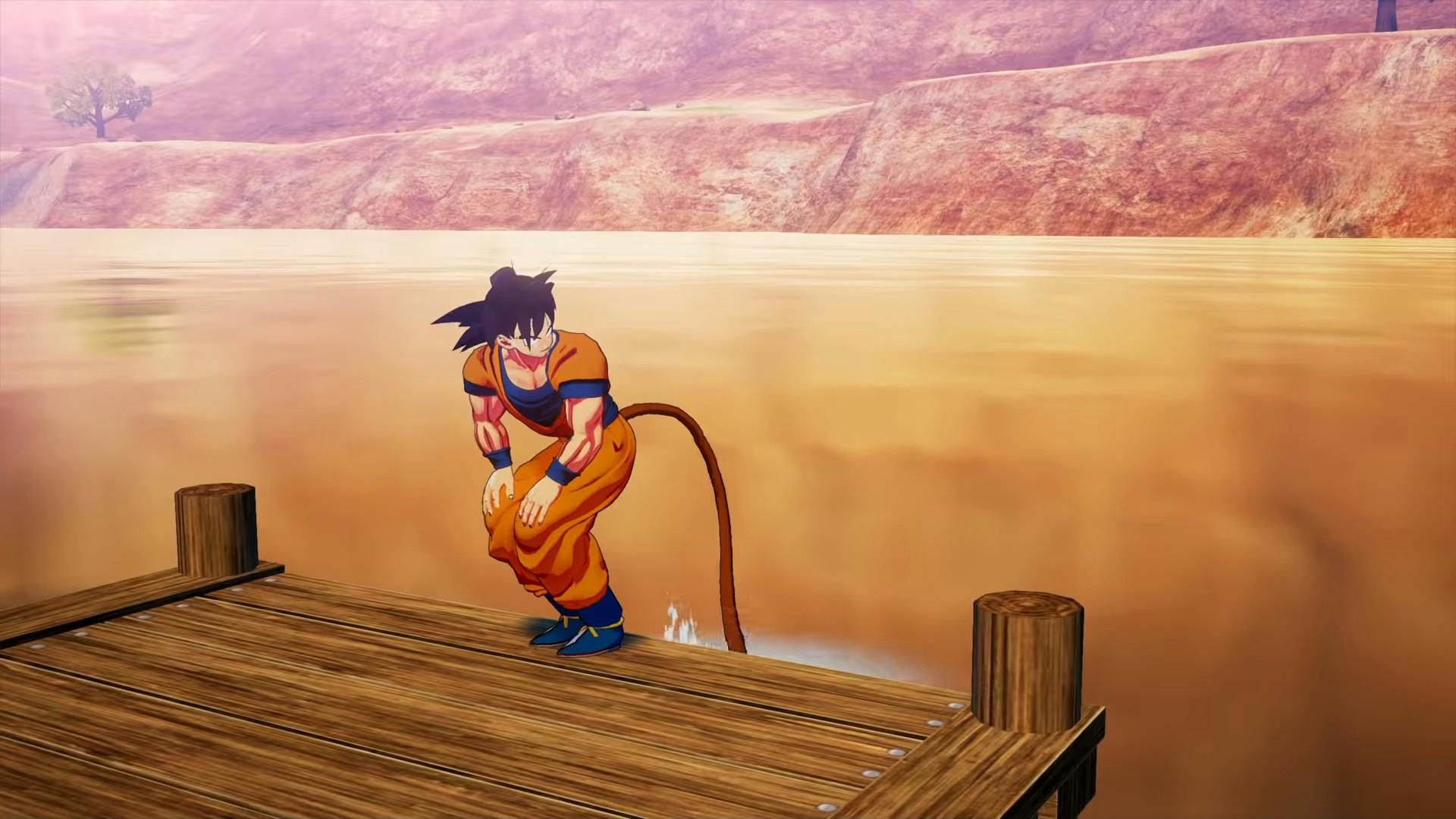 As mentioned before, you will have the chance to go fishing… but how do you do this, exactly? Well for starters, Goku doesn't use a fishing rod.
Instead, he decides to stick his tail back on and dangle it in the water to catch his next meal. For those who aren't too familiar with Goku's past - he had a monkey tail, then he didn't, and now he kind of has one that detaches... yeah.
You can wiggle the tail in the water until one of the giant fish closes in and decides to bite, you'll need to then press the correct button with the catch gauge which sees the fish dramatically fly into the air - before pressing another correct button within a small amount of time to essentially punch the fish into submission.
It's a bold choice from our beloved hero… but he's a Saiyan so we won't argue. So, keep sticking your tail in that lake, Goku… wait, that doesn't sound right!
If you decide to go fishing with any other character besides Goku, like Vegeta for example, you will be able to use a fishing rod... so need to whip your tail out.
Power up through RPG mechanics
You'll be able to gain extra moves and power up your current moves by training with others, as well as increasing key aspects of your character, such as power and speed as you progress through the game.
Hunting and gathering supplies to make wholesome meals will help boost attributes such as powering up melee attack stats. How Goku doesn't have indigestion from the amount of food that he goes through is bewildering!
Answers some questions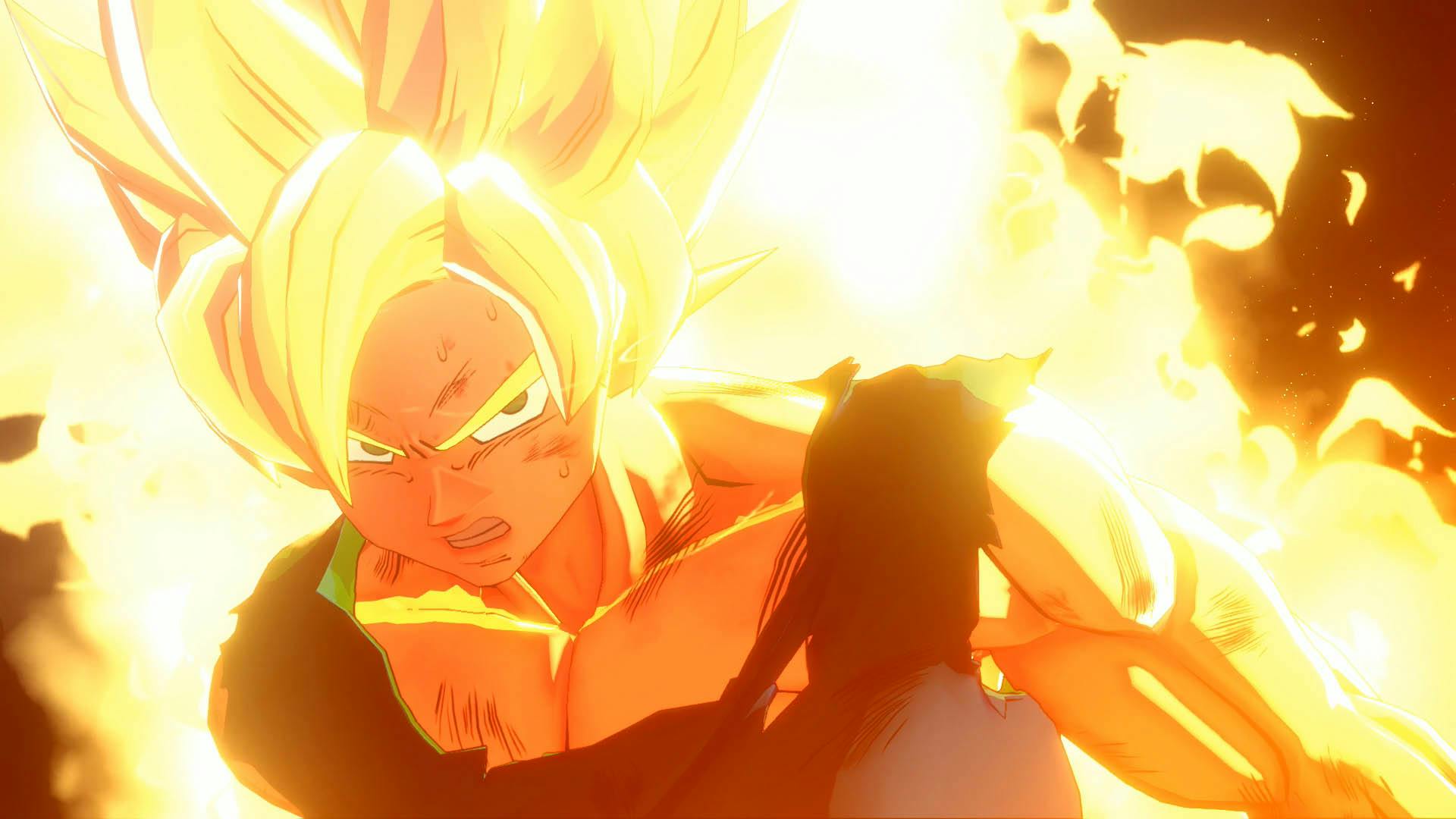 While Kakarot is pretty much based around the ENTIRE Dragon Ball Z story, the game includes never-before-seen story moments and backstories that answers some of the questions about the Dragon Ball lore, some of which haven't even been featured in the Manga series.
Play as Goku, Gohan, Vegeta, Piccolo, and Future Trunks while meeting and, sometimes beating up, other characters along the way.
It's great that questions and backstories in the DBZ Universe will be answered, but we still can't wait to once again experience Goku's Super Saiyan awakening and gut-punching Frieza before blasting him into pieces, or seeing young Gohan muster the strength to defeat Cell in his final form - or even the arrival of the grumpy, plumpy Majin Buu - there are so many popular characters from various sagas that will return in this action-packed 3D world.
Introducing… Bonyu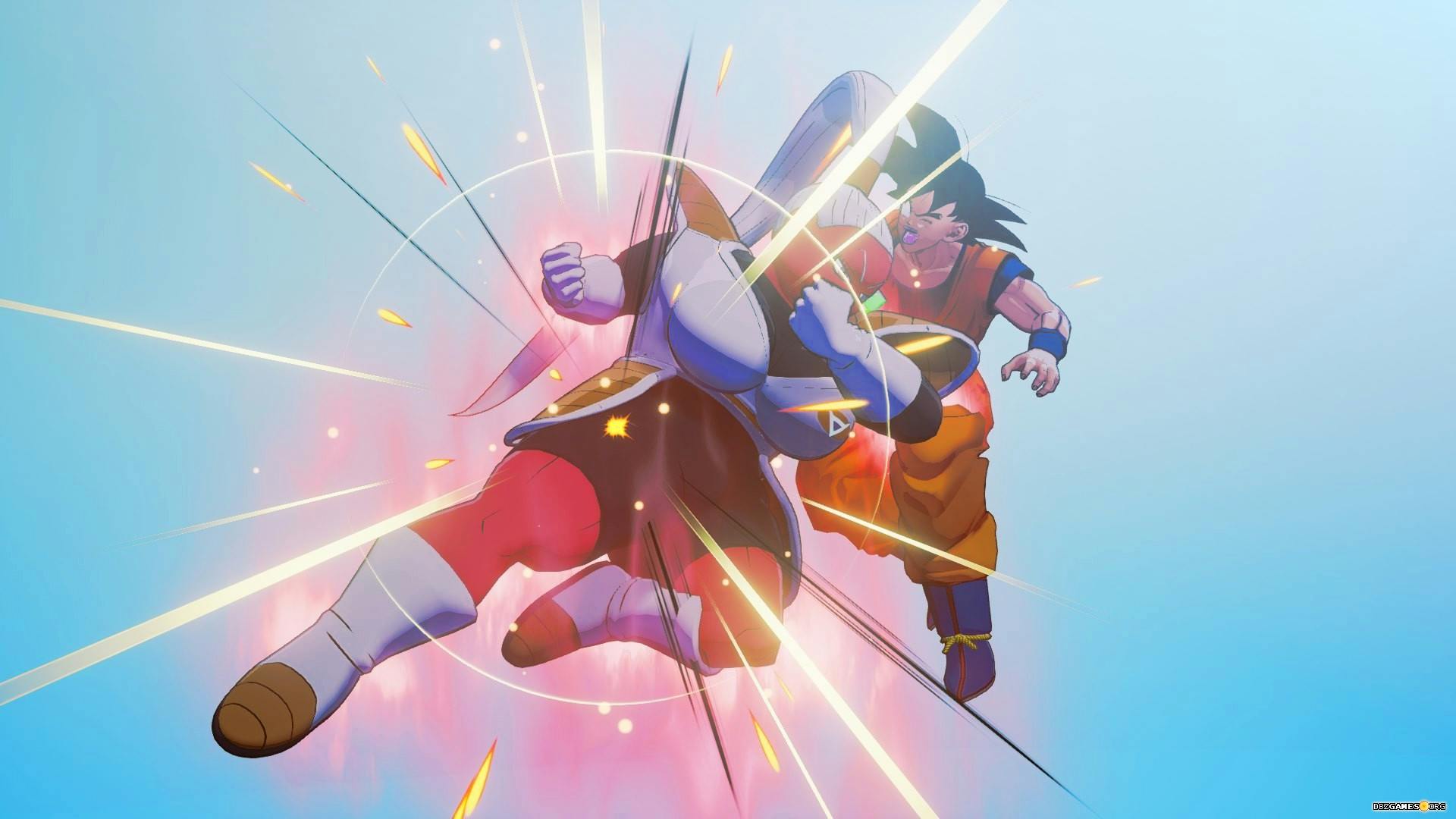 Kakarot isn't just about reliving the past as one of the side-quests will introduce a new character to the Dragon Ball Universe – Bonyu. A part of the Brench-Seijin race, she has the same hairdo and facial features as Vados. She wears the female version of the V-Neck Battle Armor and green Scouter of the same model that the Ginyu Force used in Dragon Ball Z.
We don't have a lot of detail about this character so far, but what we do know is that she became part of the Frieza Force, having previously joined the elite Ginyu Force as its sixth member, but asked to leave the group.
Here's an interesting fact, Bonyu's name means 'breast milk' in Japanese, so there you go - do with that what you will. I could make a joke here, but it's probably for the breast that I don't...
The creator's approval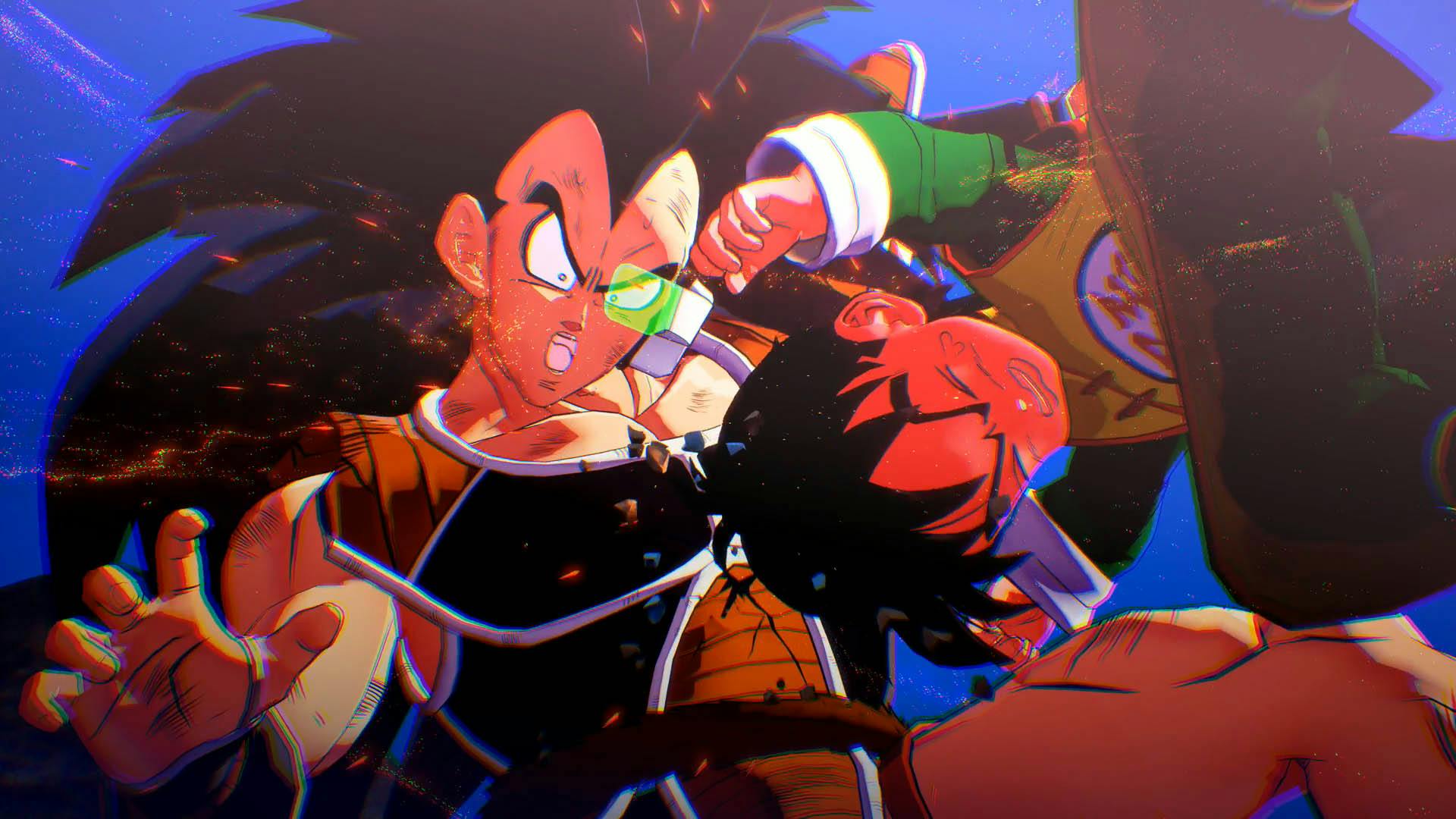 Dragon Ball Z creator Akira Toriyama shared his thoughts and support for Dragon Ball Z: Kakarot after the game was announced at E3 2019.
He said "This game brings the Dragon Ball Universe to life, and I'm sure fans will truly be able to take a deep dive into the world. I hope you enjoy the game".
If it's a thumbs up from him, then it's a thumbs up from us!
Pick your edition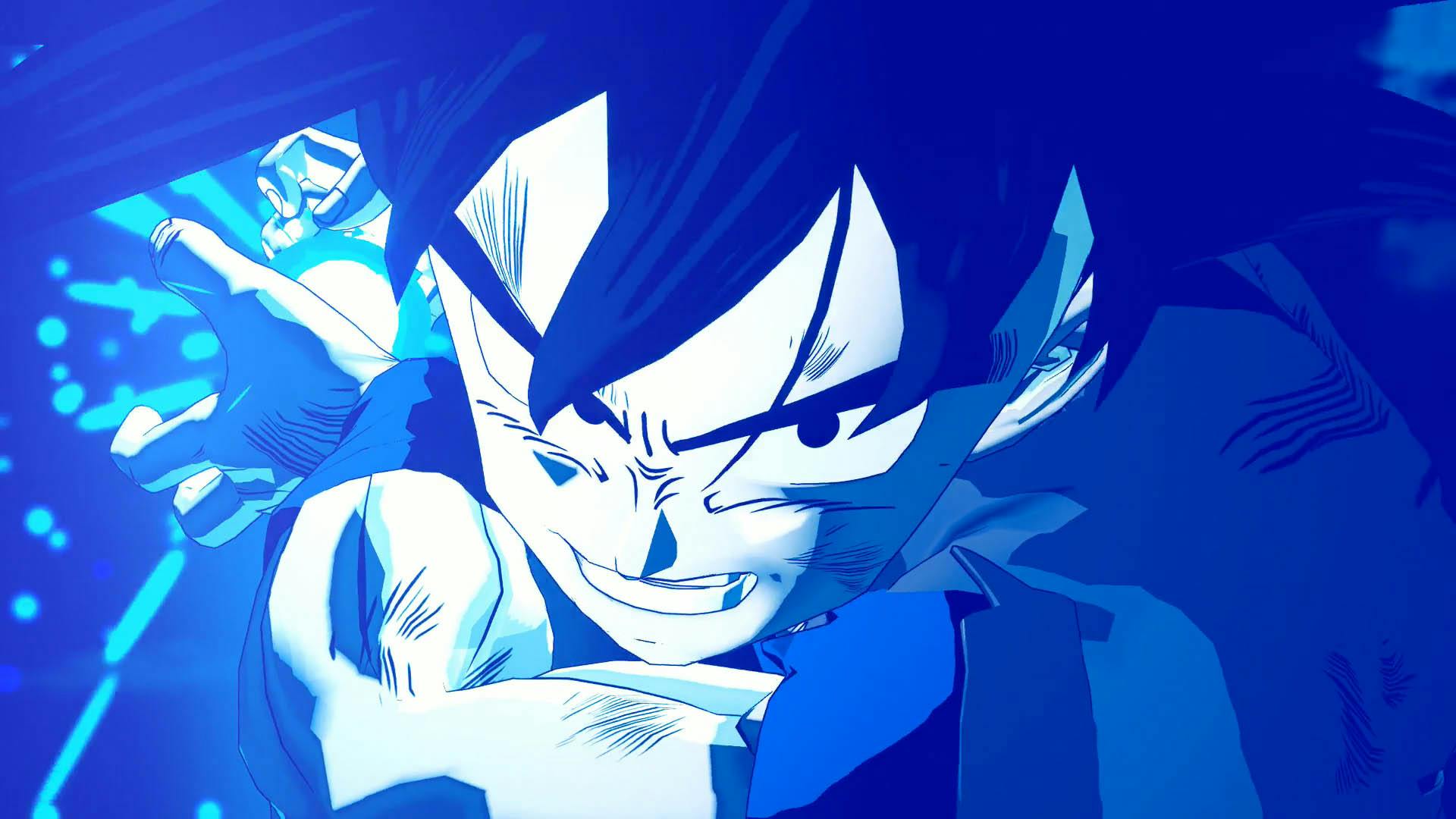 So, you're intrigued to see more, and potentially play more of Dragon Ball Z: Kakarot - but, which edition should you choose?
So, as you've probably guessed the standard edition gives you just the base game - but if you opt for the Deluxe Edition, you'll receive a rare Cooking Item that gives your character permanent Ki-attack and HP Stat boosts, as well as the Season Pass which gives you two original episodes and a new story.
But, that's not all, if you decide to buy the Ultimate Edition of Dragon Ball Z: Kakarot, you'll receive all of the above plus a music pack with 11 additional songs from the anime series, and the Tao Pai Pai Pillar - which, judging from the original TV series, will be an item that you can fly on.
---
---
Share this post