We've 'Assembled' the highlights and what you can expect from the upcoming action-adventure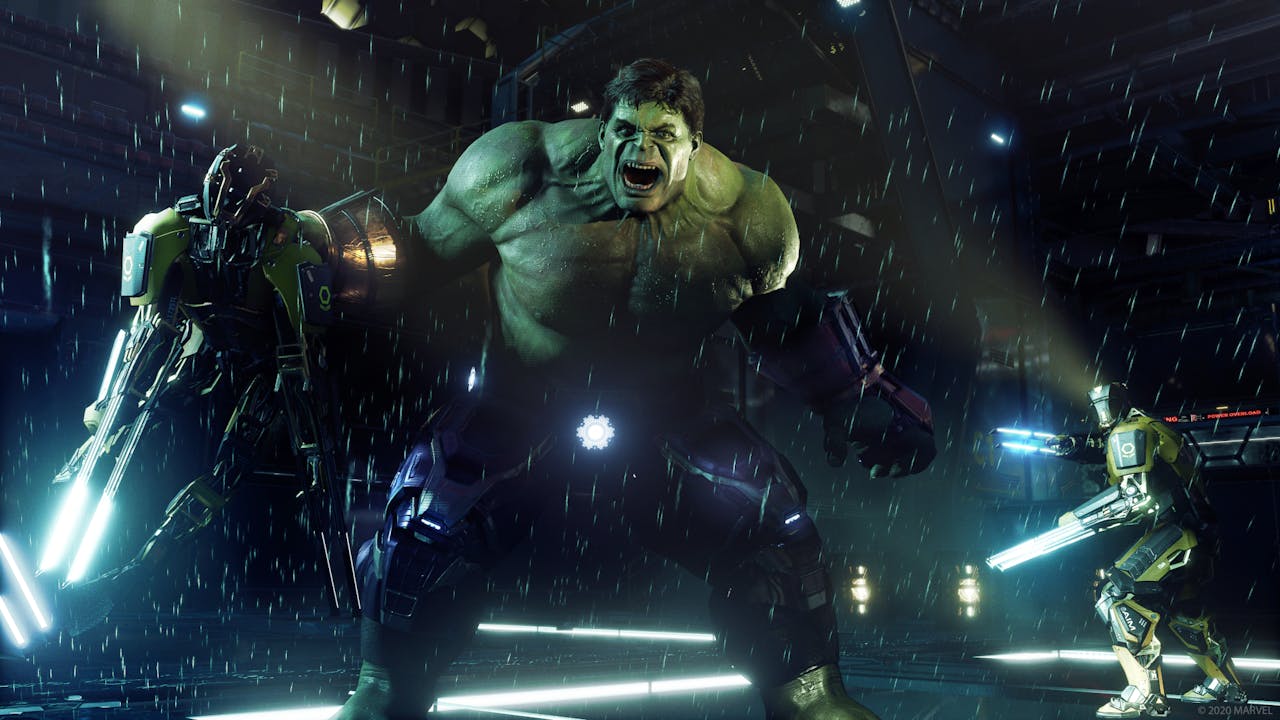 In just under four months, Earth's mightiest heroes will once again return to our lives in dramatic action with the arrival of the highly-anticipated Marvel's Avengers.
With lives at stake, you'll assemble the likes of Iron Man, Hulk and Thor to do battle with a new threat in a new story-driven action-adventure. Rebuilding your Chimera Helicarrier HQ and upgrading your heroes will be essential tasks along the way in a game that will hopefully fill that Avengers-shaped hole in your heart with no blockbuster movie to look forward to for a while.
Crystal Dynamics' Editorial Director Casey Lynch was on hand during the Marvel's Avengers War Table stream yesterday (June 24th) to narrate us through what features we can expect in the game, as well as more details on the main antagonist.
Now, we have a better understanding of what we know so far about the upcoming game.
Who is MODOK?
Advanced Idea Mechanics (AIM) will play a huge part on the antagonist side of the story in Marvel's Avengers, despite its efforts to appear as the saving grace for a doomed San Francisco. From the early gameplay trailer shown at E3 last year, which we got to play at EGX in London last September, the Avengers appeared on the outskirts of the city for a celebratory event known as A-Day.
However, all hell breaks loose when Taskmaster and numerous thugs show up, which ultimately ends in catastrophe with the world blaming the Avengers for the loss of lives. Five years on from A-Day and San Francisco is still covered in toxic gas and has become a major quarantine zone, with powerful mutated beings now wreaking havoc in the city - but AIM is hoping to stop all of that.
Super scientist Dr George Tarleton has assured the city, and the world, that his knowledge of science and the tech at his disposal will help thwart the disease spreading - but as most comic books and movies tell you, he's not that innocent. He's obsession with advanced science, and the fact that he himself was infected during A-Day, leads to his transformation into M.O.D.O.K - a 'Mental Organism Designed only for Killing'.
"When choosing a villain, we knew that we needed someone who had the muscle and mental capacity to become an Avengers level threat," says Lynch. "We also wanted a new face for modern Avengers fans... a big face!
"But comic fans know MODOK is anything but new, his origin in Marvel lore dates back more than 50 years to October of 1967 in 'Tales of Suspense'. Now with AIM's drive to manipulate public fear and his ability to control machines with his mind, Tarleton and AIM are the most sophisticated threat the Avengers have ever faced."
Which characters can you play as in Marvel's Avengers?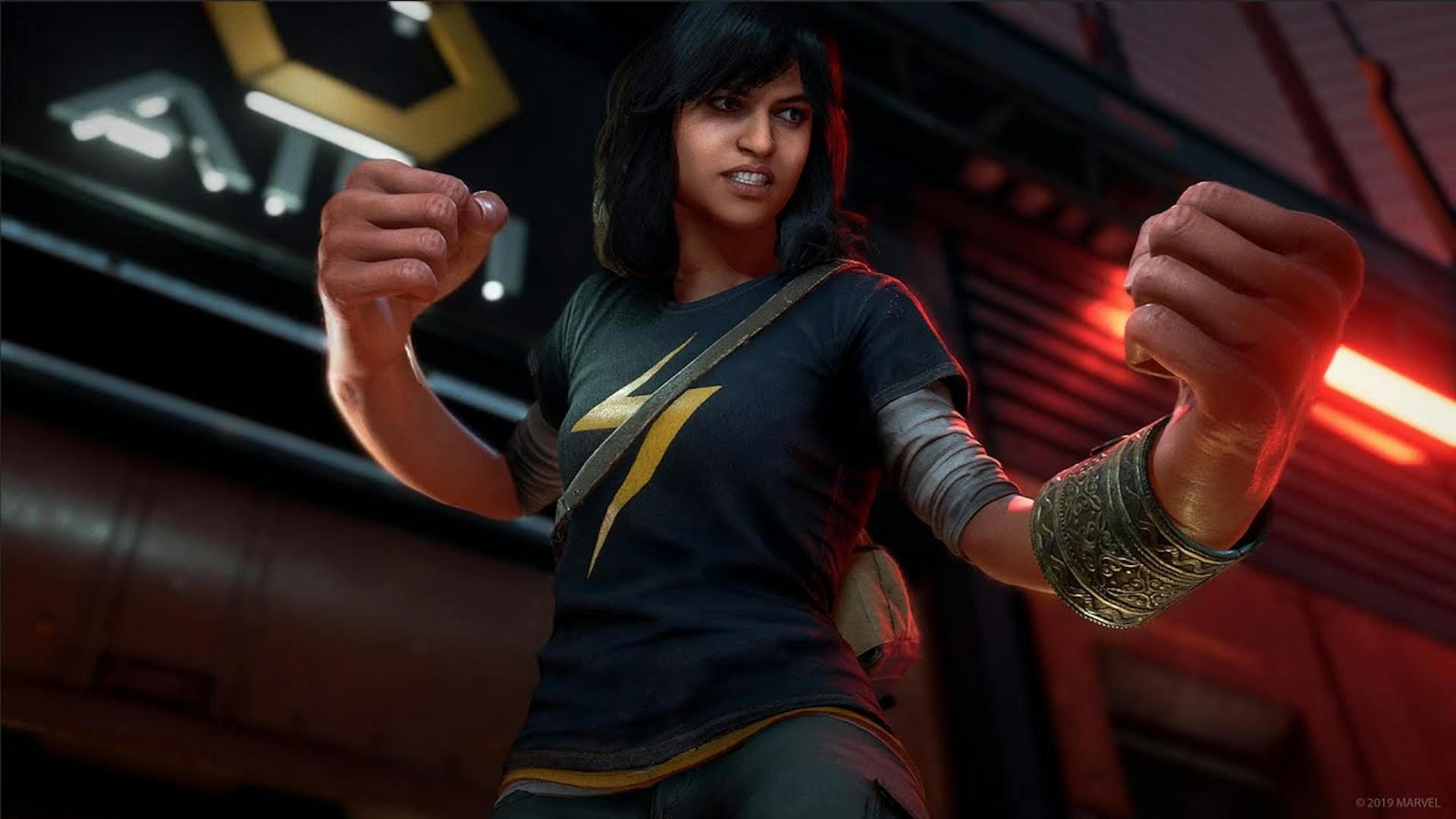 In Marvel's Avengers, you'll be able to play as the 'original crew' that has famously been featured across comics and the Marvel Cinematic Universe... except Hawkeye for some reason. This means that, from the offset, you'll experience the unique powers of Iron Man, Hulk, Thor, Black Widow and Captain America.
Not long after the initial trailers, it was confirmed that Kamala Khan AKA Ms Marvel would also be a playable character in the game. Kamala was present at the A-Day celebrations when the city was attacked, which led to her being infected by the mysterious mutant gas that spread across San Francisco.
As a result of being exposed to the gas, Kamala now possesses superhuman strength and the ability to extend her limbs - creating huge hands/fists for combat and holding heavy objects. In the Marvel's Avengers story, Kamala is certain that AIM is experimenting on her fellow 'inhumans' in order to find a cure. With her own gathered evidence that Tarleton is behind this mass plot, and attempting to blame the Avengers for this whole mess, she sets out on a mission to find the team of superheroes with the hopes of convincing them to return to action.
It's only speculation at present, but some gamers have noticed a series of Captain Marvel postes on Kamala's bedroom wall, which could indicate that the Carol Danvers - who became the first incarnation of Ms. Marvel - could feature in the game.
Will Marvel's Avengers feature co-op?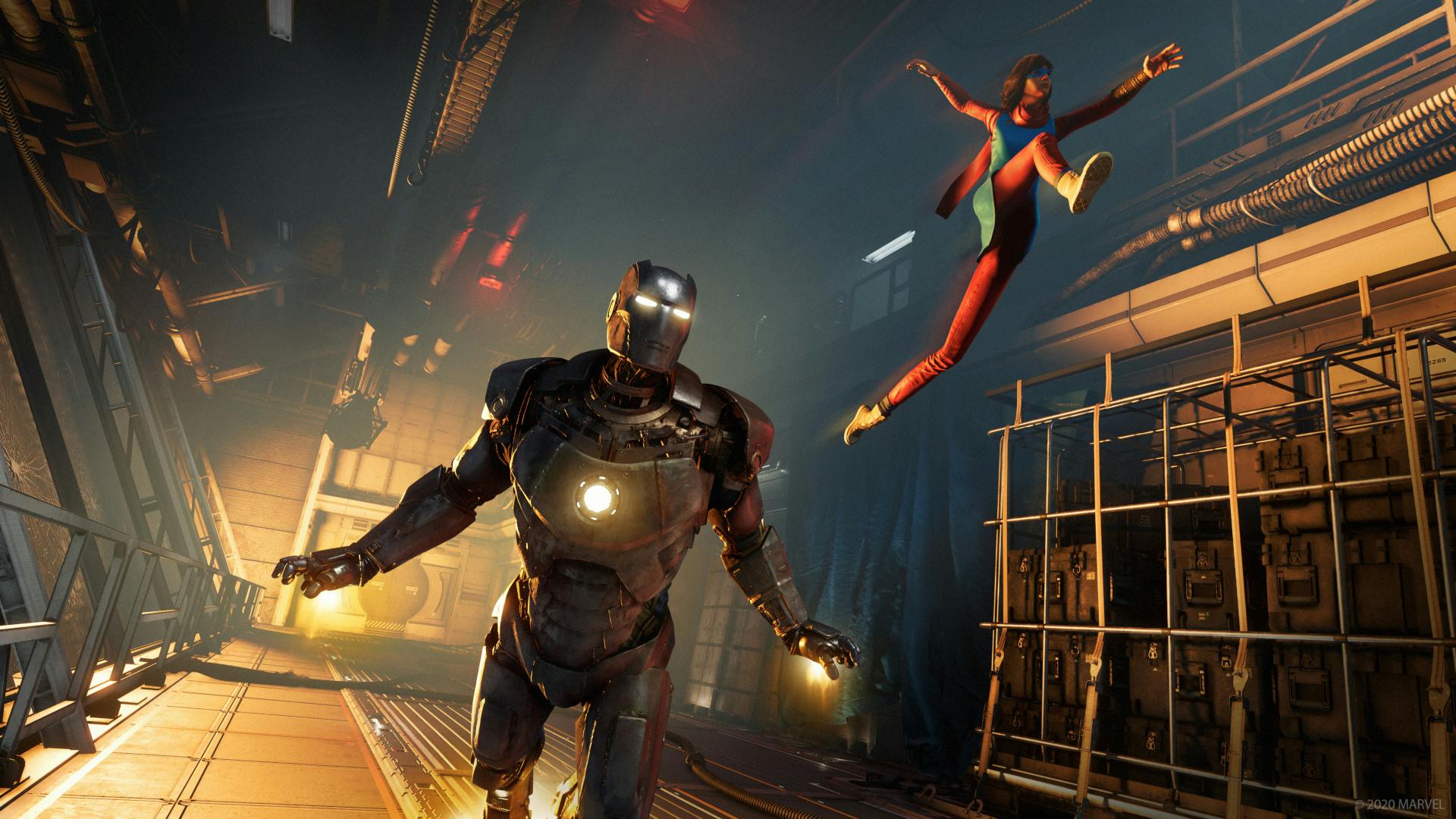 It wouldn't be fair to have all these cool heroes to play as not experience it alongside a trusted ally!
Marvel's Avengers does indeed feature co-op, as well as War Zones, which allows you to embark on missions with up to four friends online, or go it alone with AI companions controlling your levelled up heroes. Completing missions in War Zones and the story campaign will both aid towards gaining experience points for your character.
From the Helicarrier, you'll be able to access a map with a range of challenges, missions and objectives to complete, which will take you far beyond the streets of San Francisco. There are perks to fighting alongside mighty fellow heroes as raising an enemy's stun meter to maximum will allow two members of the team to unleash a deadly finisher move.
Can you upgrade each playable Avenger?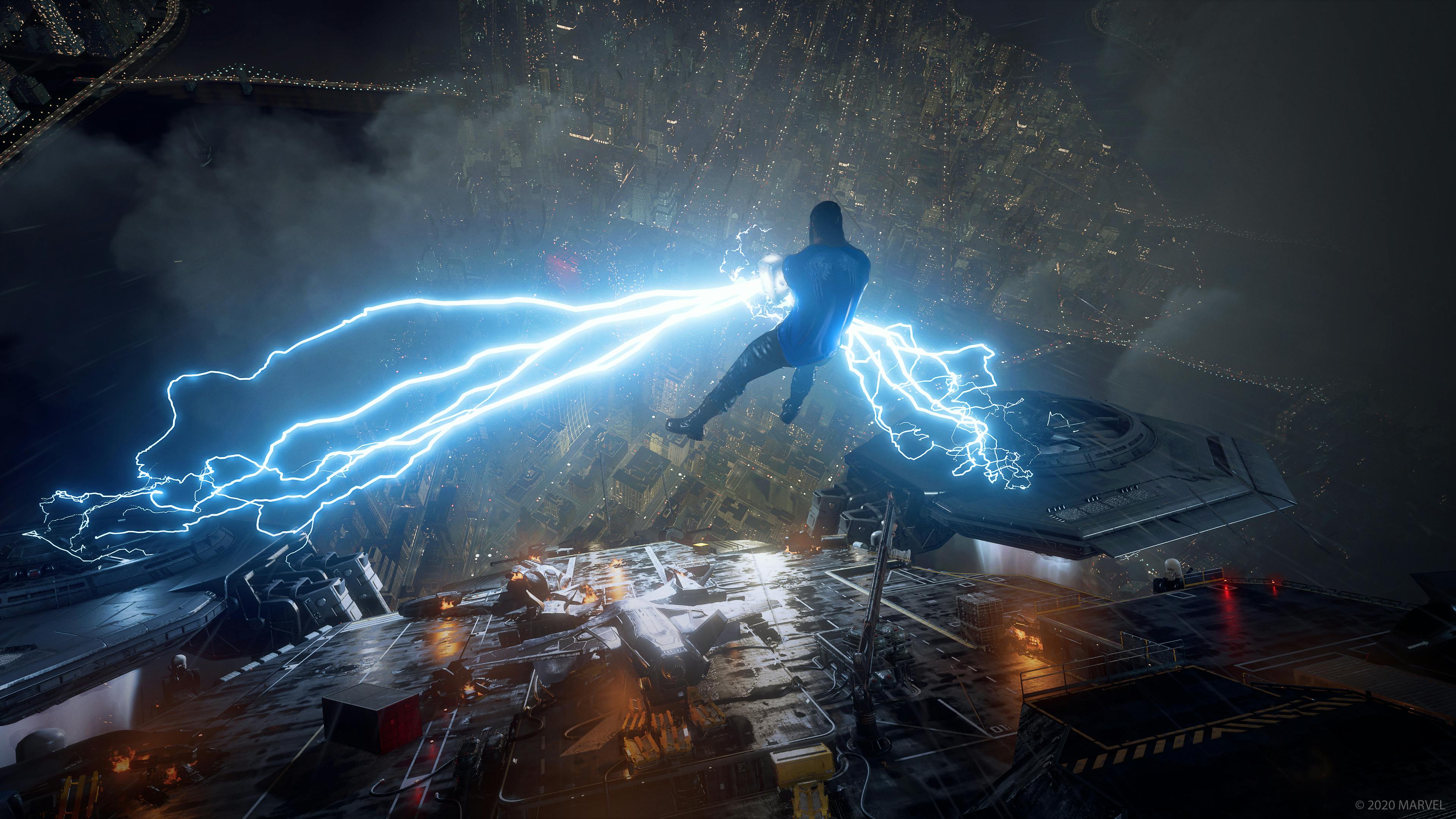 You sure can. Each Avenger has four key ratings - Melee, Ranged, Defense and Heroic - all of which can be upgrades by unlocking new skills. When you reach a new level/s by gaining enough experience points, you'll be able to choose from three main skill categories - Primary, Speciality and Mastery. Within each of these three skill sets, there are four sub skill trees to choose from - Melee, Ranged, Intrinsic Ability and Intrinsic Overcharge.
Depending on how you fight, you'll find a number of different skill sets that you can obtain. For instance, in the War Table stream we saw that Thor can unlock 'Manual Targeting' in the Ranged sub skill tree, which allows him to manually aim at targets while swinging Mjolnir around before launching it at his foes.
Each hero has three Heroic Moves that they can use - Assault, Ultimate and Support. An example shown during the stream featured Black Widow's 'Widow Bite' which is an electroshock projectile move.
The Support Heroic Moves set are primarily designed to enhance co-op in team play. For example, Thor's 'Warrior's Fury' allows him to channel the power of the Gods, allowing him to supercharge his Odin force that gives nearby teammates invulnerability for a short period of time.
Ultimate Heroic Moves take longer to charge up, but will deal much heavier damage. For instance, Thor's 'Bi-Frost' move channels the power of the new realms and can bypass unbreakable shields with the power of Muspelheim to perform a maximum damage attack.
You'll also be able to unlock new gear and dozens of outfits to make your heroes stand out among the crowd (more than they already do) as well as unlock perks and artefacts - creating unique heroes for each player's experience. When equipping 'Gamma gear' you'll notice that Iron Man's beams and other heroes attacks change color - this is because of the emissive color changes that occur with this specific set of gear, as well as granting a tasty bonus damage modifier.
New gear can also be purchased from the Vendor aboard the Chimera.
What post-launch content will be available for Marvel's Avengers?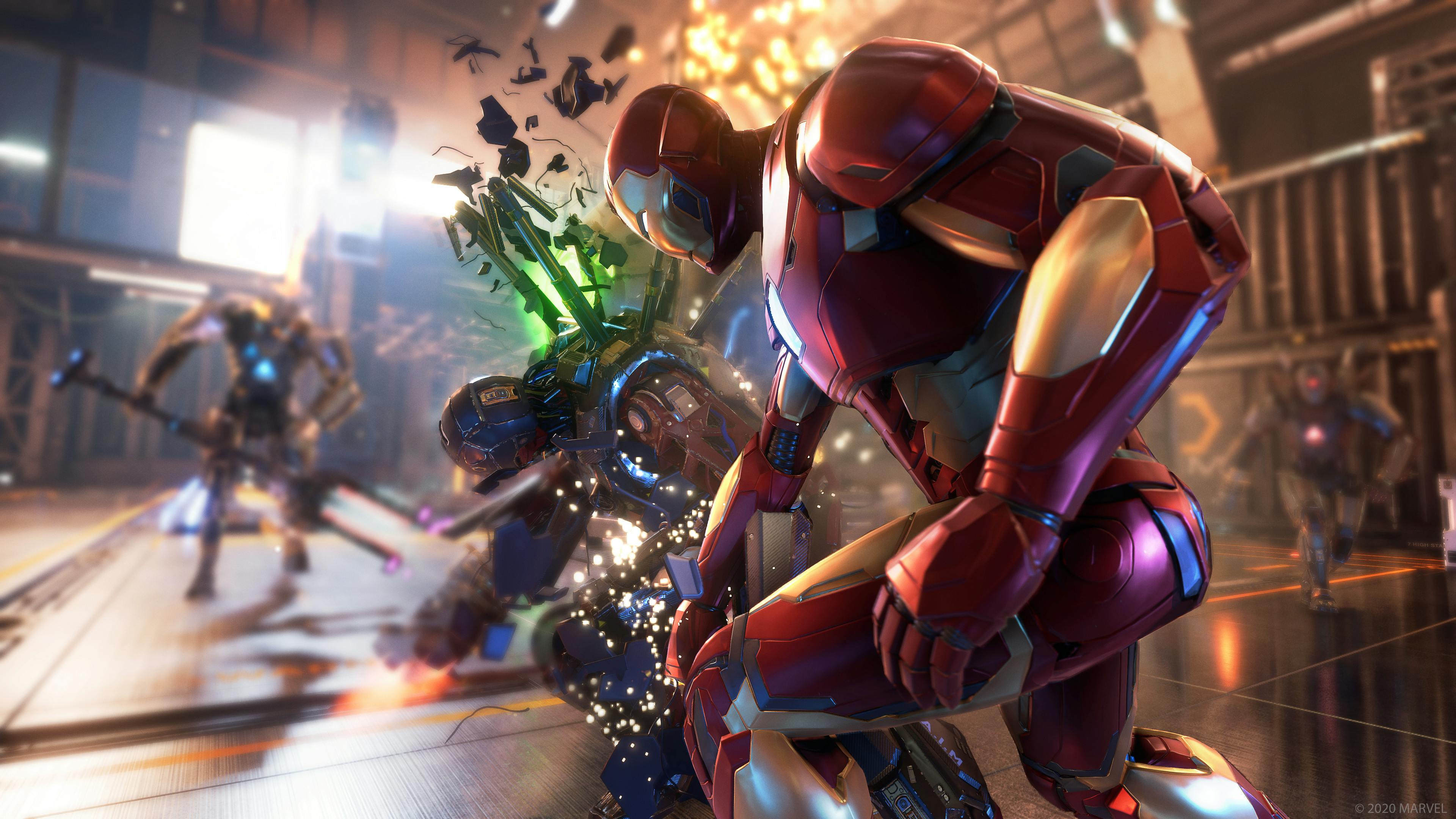 While there's not much information out there at present, we do know that Marvel's Avengers will have post-launch content. This will include a post-launch heroes, which Crystal Dynamics will discuss in its next War Table-like stream in the coming months.
When will Marvel's Avengers be released?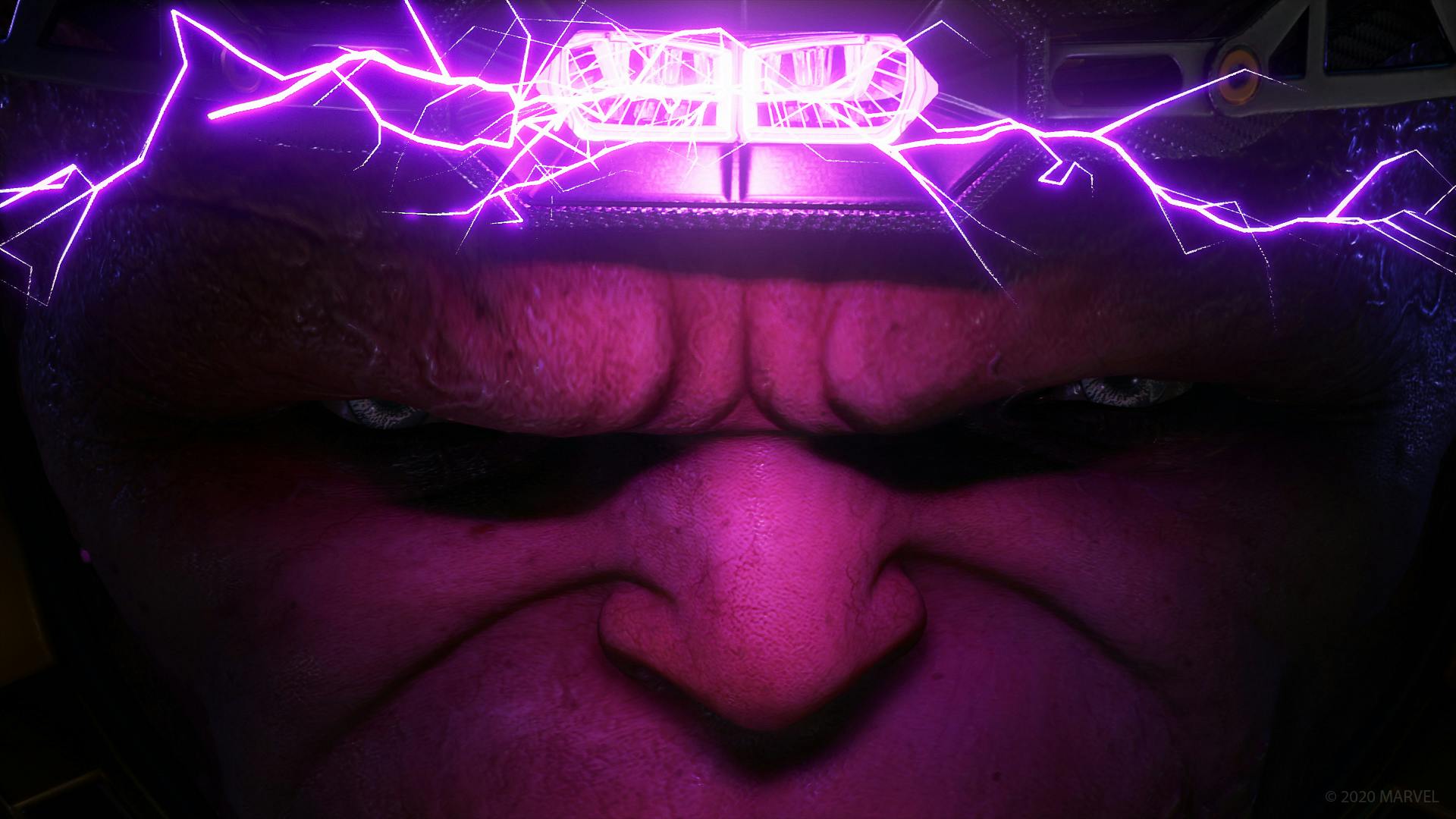 Marvel's Avengers will launch on September 4th, 2020 for Xbox One, PlayStation 4 and PC. Better still, if you end up buying the Xbox Series X or PlayStation 5, you'll be offered the chance to upgrade to next-gen at no extra cost (digital or psychical copies).
---
---
Share this post