Everything that gamers will get from this packed out edition of the 4X strategy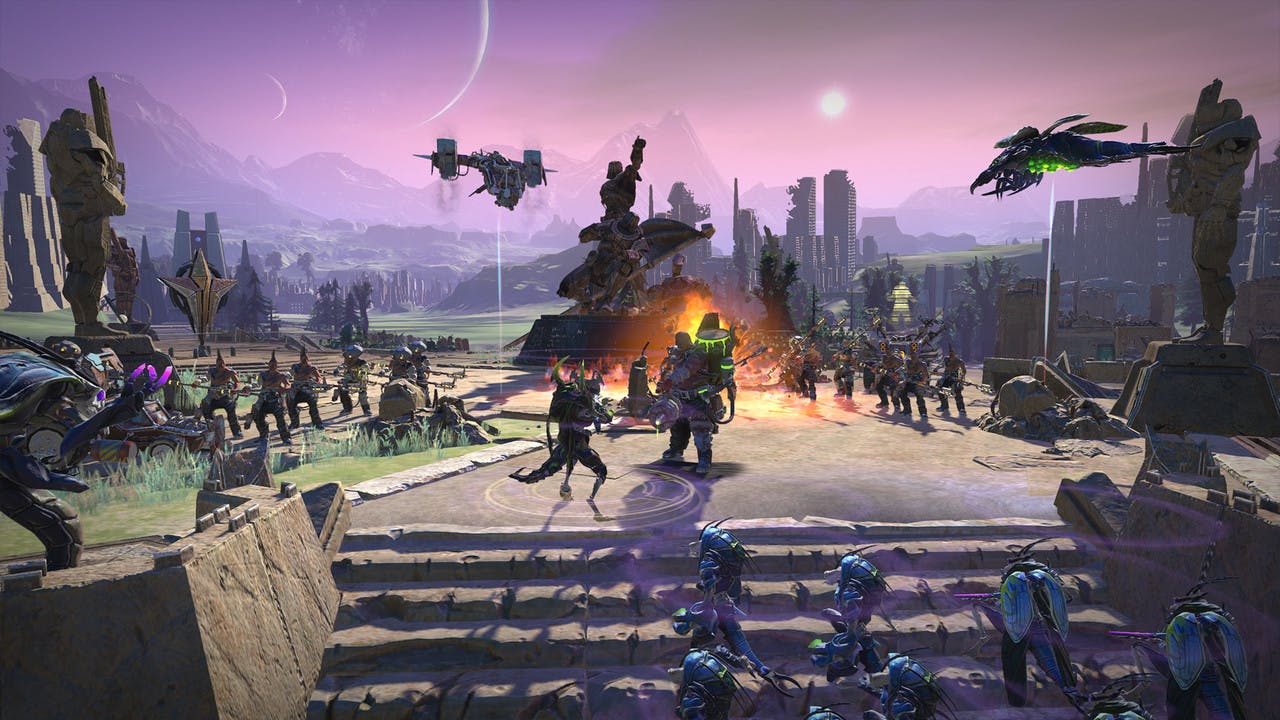 Get your Steam PC key for 4X sci-fi strategy Age of Wonders: Planetfall - Premium Edition now and enjoy the base game, Deluxe Edition content and Season Pass
Super sci-fi strategy game Age of Wonders: Planetfall landed this week, and from reviews by critics and gamers, it looks like Paradox and Triumph Studios are already onto a winner.
Planetfall is the fifth main entry in the 20-year Age of Wonders franchise, which has seen players embark on turn-based strategy across magical, mythical worlds as well as the latest entry's futuristic space-age approach. There a few editions of Planetfall available that vary in content, including the impressive Premium Edition.
So, what do you get with the Age of Wonders: Planetfall - Premium Edition? Check out the details below on why you should get it!
The base game (obviously)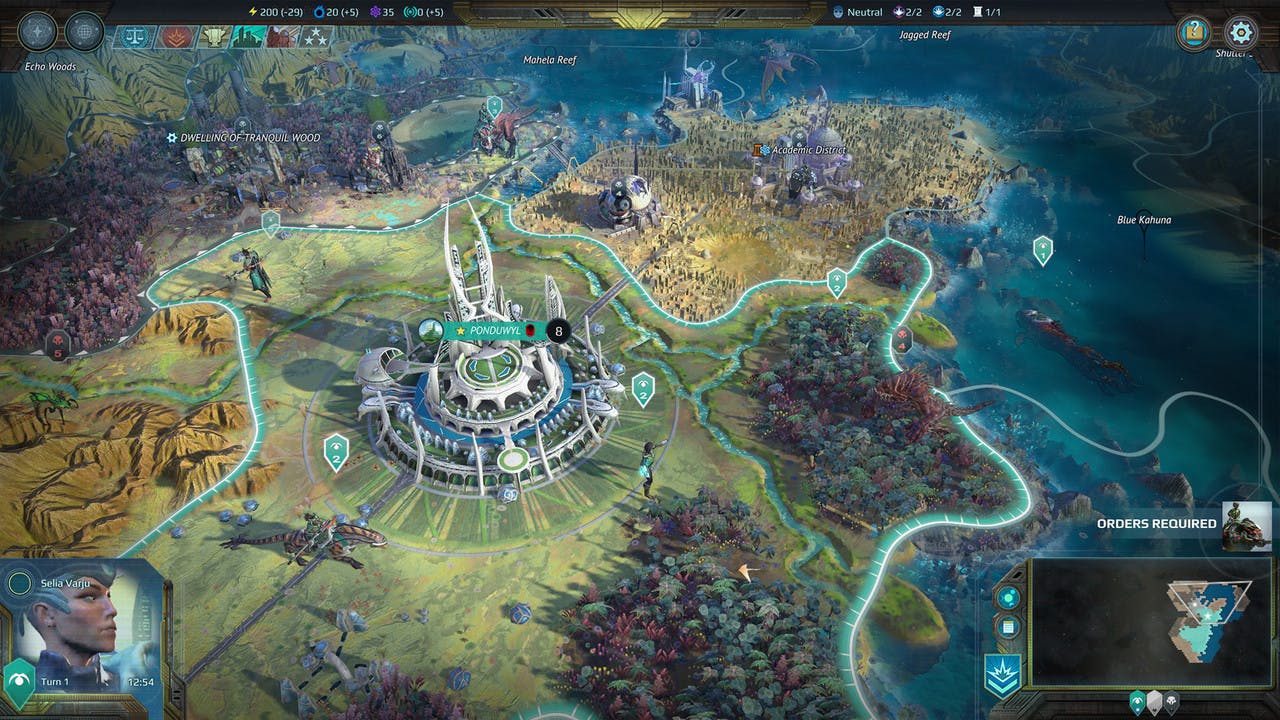 In Age of Wonders: Planetfall, you will enter the cosmic dark age and build a new future for your people. Choosing one of six factions, you'll fight, build, negotiate and technologically advance your way to utopia, through in a deep single-player campaign or via random maps - which can be played in multiplayer against friends.
Each faction has hidden technologies that can strengthen your society and give you an advantage over enemies. Lead the Amazons into battle, an all-female human faction who use dinosaurs as their mounts and weapons - or choose the Kir'ko, an insectoid species that uses close-quarter melee as its main form of offense.
Take the sneak approach with the Syndicate, the masters of sabotage and assassins, or opt for the Vanguard - the straight-up, heavy armored army with a balanced approach to claiming the planet.
Farm organs as the Assembly, the Ghoulish cyborgs who are experts in scavenging and engineering, or lead the dwarf-like Dvar into battle - the bombardier industrialists who specialize in melee combat with rocket-powered hammers.
A large roster of races and units with customizable weapons will be available to use in turn-based strategy combat, with the addition of destructible cover and environments for ultimate carnage.
Extra 'out of this world' content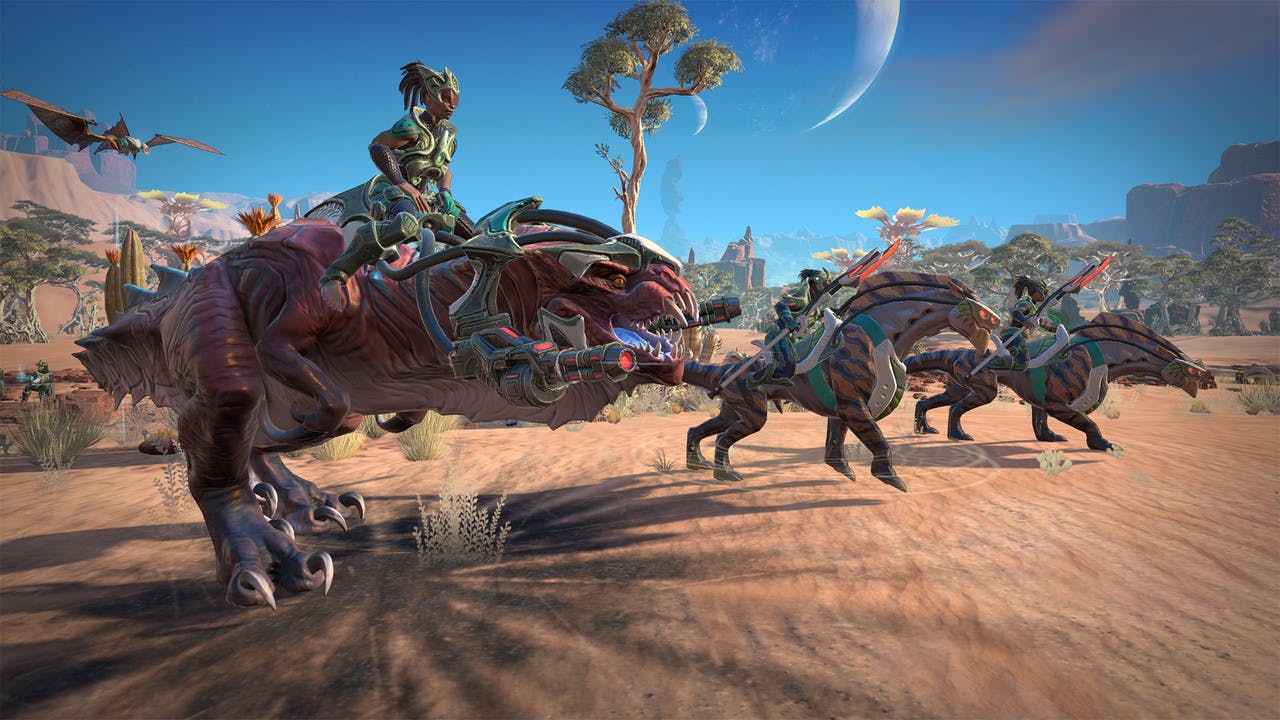 In addition to the already 'Very Positive' Steam rated base game, the Age of Wonders: Planetfall - Premium Edition also gives you some tasty DLC content to enjoy.
First up, you'll get all of the Age of Wonders: Planetfall - Digital Deluxe Edition content, which includes the Digital Artbook, Original Soundtrack, Bravado Bundle Cosmetic Pack, Spacerpunk Cosmetic Pack and the Infested Worlds Scenario Planet.
That's a lot of content already, right? But the Premium Edition isn't finished there, as players will also get the Season Pass, which grants access to three upcoming expansions for the game!
---
---
Share this post