Bonus & pre-order content for the critically-acclaimed game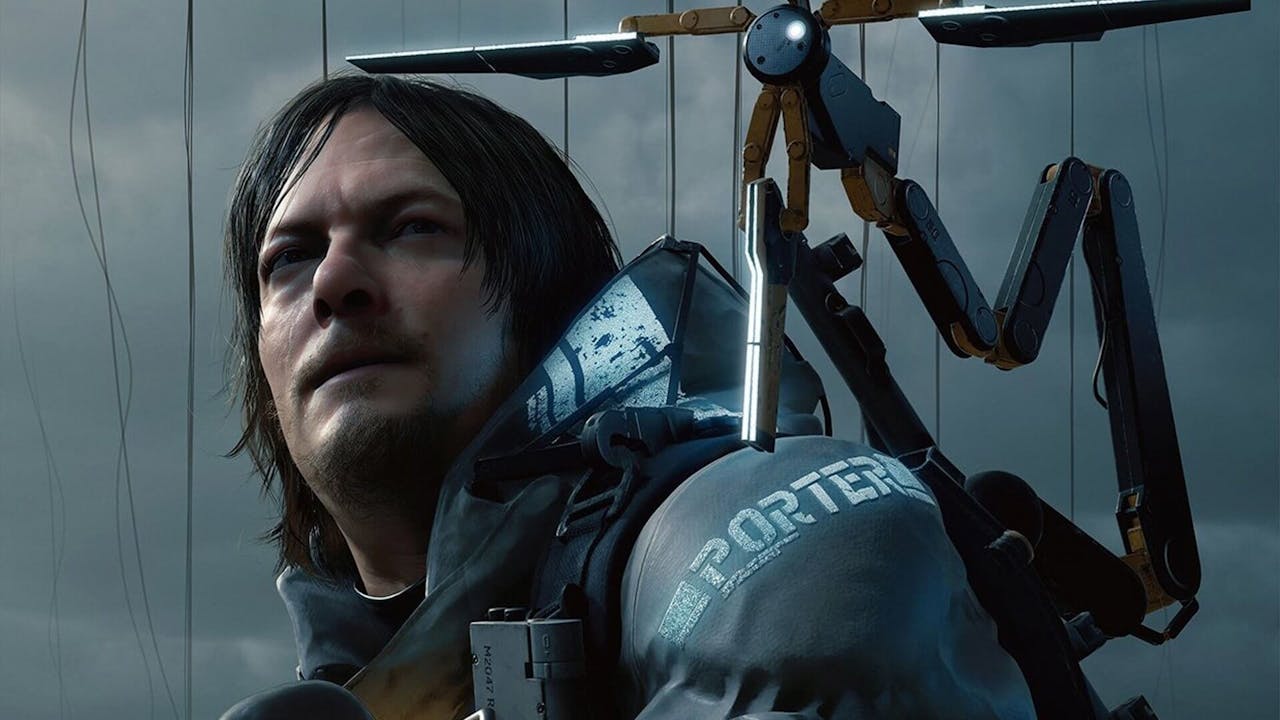 Following the phenomenal success of its PS4 launch, PC gamers will soon be able to experience Kojima Production's debut action game Death Stranding for themselves.
Starring big names including Norman Reedus, Mads Mikkelsen, Lea Seydoux, and Lindsay Wagner, Death Stranding is being hailed as an all-new, genre-defying experience. Players must lead porter Sam Bridges on a mission to reconnect a shattered, post-apocalyptic world by carrying precious cargo... the disconnected remnants of our future (no pressure, Sam).
But, as any post-apocalyptic postman will tell you, it's no easy task. A cult of bandit-like porters known as the MULEs will attempt to stop you, as well as eerie souls known as BTs - an extremely lethal lifeform living in a parallel world of death. With the creative mind of Hideo Kojima at the helm, there's certainly a lot to get your head around with this exciting game.
Much of it should be experienced for yourself, so here we're going to focus on what's included with the Death Stranding Steam PC edition, alongside the gripping base game campaign.
Fit for purpose upgrades
With PCs in mind, Death Stranding is going to look like an absolute stunner. At its core, the Decima game engine provides a photorealistic, awe-inspiring world for Sam Bridges explore - but PC players will also benefit from super high framerates and ultra-wide monitor support.
In another (half) life
Cult classic FPS Half-Life is no stranger to supernatural, eerie surroundings and alien-like creatures. So, it makes sense for this random yet wonderful crossover collaboration between the 'Overwhelmingly Positive' Steam rated title and the well-received Death Stranding.
As part of the crossover, we've seen from the PC reveal trailer that Sam Bridges will get to sport a head crab hat, but let's hope it's not alive and kicking because poor old Sam is in for a world of pain!
In addition to the Half-Life crossover cosmetics, Death Stranding on PC will also include an attachable head piece in the shape fo the traditional red Valve - think of it as a futuristic top knot/man bun.
Post-apocalyptic selfies
When you're not falling down steep hills and losing your packages, or running away from MULEs, you'll be able to take advantage of the Photo Mode included in Death Stranding PC, which opens up plenty of opportunities for selfies and dramatic backdrop images to capture.
Pre-order goodies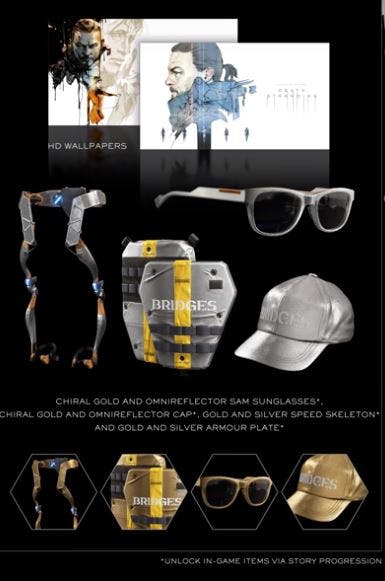 If you want to kit Sam Bridges out with some awesome gear, as well as extra digital content, you'll want to pre-order Death Stranding on PC ahead of launch in June. Those that pre-order will get:
Gold and silver armor plate
Gold and silver power skeleton
Death Stranding HD wallpapers
Gold and silver speed skeleton
Gold and silver armor plate (LV2)
Chiral gold and omnireflector cap
Gold and silver all-terrain skeleton
Chiral gold and omnireflector SAM sunglasses
Ludens mask sunglasses (chiral gold and omnireflector)
Selections from 'The Art of DEATH STRANDING' digital art book (by Titan Books)
Death Stranding Original Score Expanded Edition by Ludvig Forsell (including 10 unreleased tracks)
---
---
Share this post