Star spangled bonuses and perks in the latest event for the MMORPG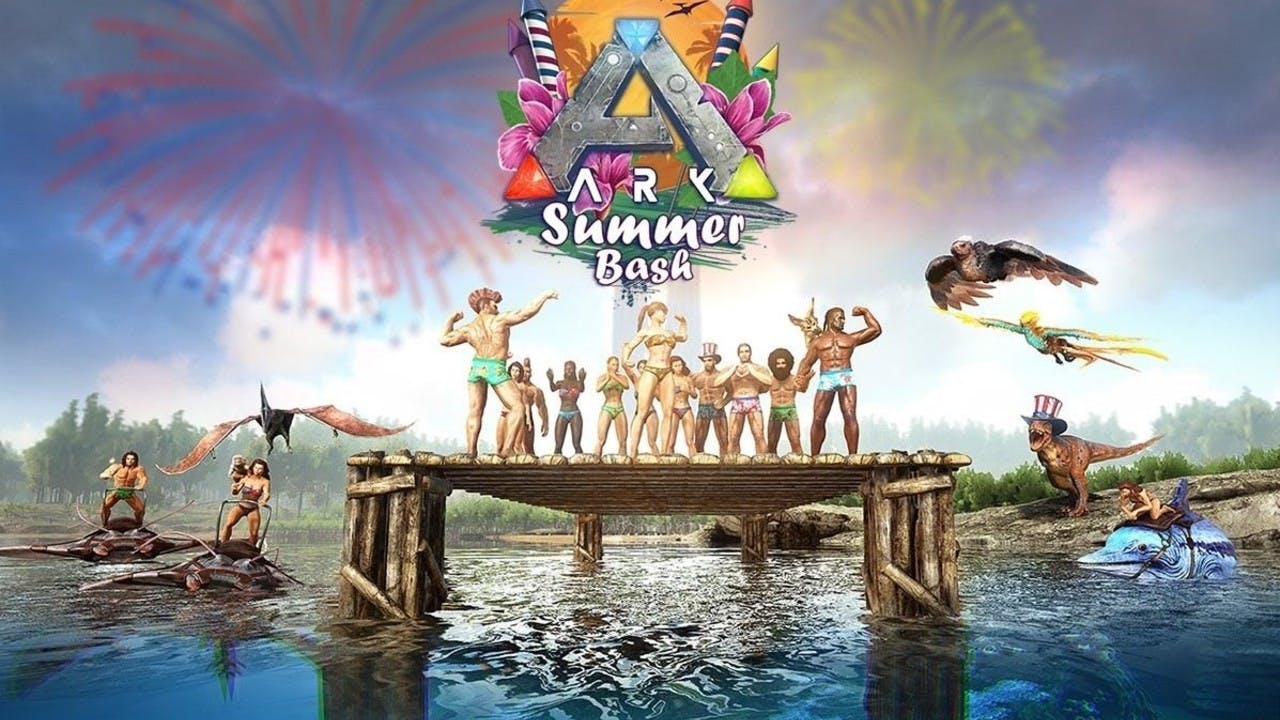 It's been a DINO-MITE month for Ark: Survival Evolved players at the latest holiday event has seen a host of tasty extras arrive for a limited period of time.
The Summer Bash kicked off on July 2nd and is due to end on July 16th (minus any server issues or delays) offering up some quirky outfits, weapons and colorful skins for your prehistoric buddies. The MMORPG currently has tens of thousands of players immersed on the mysterious island of ARK, where players must hunt for food; craft weapons, armor, tools and shelter; and tame wild dinosaurs and mythical-type creatures in order to survive.
If you've only just picked up the game, don't fret, there's still time to grab some bonus content in the Summer Bash event - below, we've got a breakdown of what you can get and how to get it.
Summer Bash event breakdown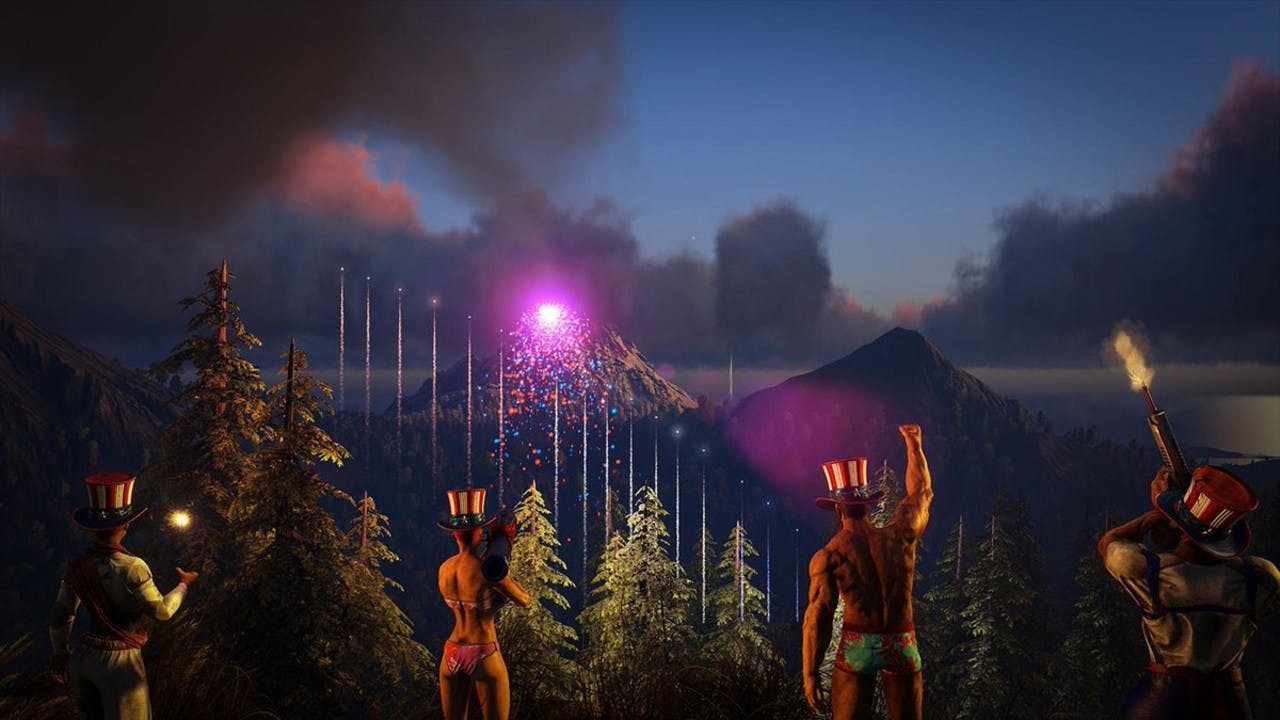 If you're just jumping into the Ark: Survival Evolved Summer Bash now, here's what you can get:
BOOSTED RATES
2x for Breeding, Player XP and Harvesting. This includes in the free Valguero expansion map but does not include servers with existing game modes (e.g Classic PvP, Small Tribes).
EVENT-COLORED CREATURE SPAWNS
Monsters spawning can appear in the following colors: Navy, Red, White, Sky blue, Brick, Blue, Silver, Parchment, Mud and Orange. If you're not keen on having bright colored dinos in your roster, Steam user Zero posted that you can turn this off by:
If you are using ARK Server Manager, go to the bottom of the Administrative tab in the Command Line block, and enter "-ActiveEvent=None" in the section titled "Server Args:". If you are running ARK yourself, place "-ActiveEvent=None" somewhere towards the end of wherever you launch ARK from. I use a batch file, and placed the switch right before the "-UseBattlEye" switch. Do not include the quotes around "-ActiveEvent=None"
GET CRAFTING
Players can create new Items, Skins, and Emotes, which are all craftable in the Cooking Pot. These are:
- Summer Swirl Taffy: Gives tames random dino colors when eaten. Requires 50x Cooked Meat.
- Torch Sparkler Skin: Requires 10x Cooked Meat.
- Fireworks Flaregun Skin: Requires 25x Cooked Meat.
- Fireworks Rocket Launcher Skin: Requires 50x Cooked Meat.
- Floral Summer Swimsuit Skins (Male & Female): Requires 50x Cooked Prime Meat.
- Uncle Sam Hat Skin: Requires 250x Cooked Meat.
- Dino Uncle Sam Hat Skin. Requires 250x Cooked Meat.
- Archer Flex Emote and Bicep Smooch Emote: Requires 100x Prime Meat Jerky.
---
---
Share this post