A new season pass style DLC for Civ 6 gamers to enjoy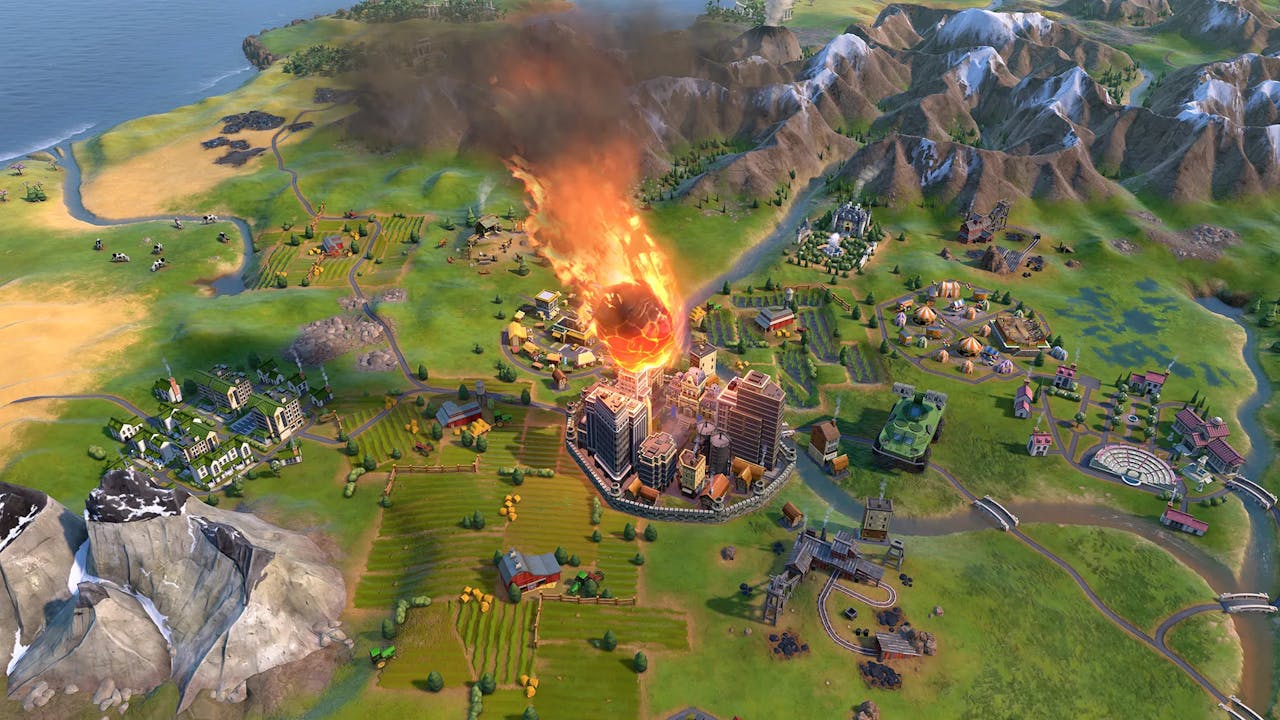 Continue your quest to build your greatest empire with the Civilization VI - New Frontier Pass, featuring eight new civilizations and nine new leaders, and a variety of new...
Pack #1 - May 2020
The first pack available in the New Frontier Pass is the Maya & Gran Colombia Pack, which adds two new civilizations and leaders, one new game mode*, new City-States, Resources, and Natural Wonders. Lady Six Sky leads the Mayan civilization, with the unique Hul'che unit and Observatory District also added - while Simon Bolivar leads the Gran Colombia civilization, with the unique Comandate General and Llanero units and Hacienda unique improvement all included.
The Maya civilization's Unique Ability is 'Mayab' which gives you housing and production bonuses from Farms, and Amenity bonus for Luxury resources adjacent to the City Center. Settling adjacent to Coasts or Fresh Water does not provide housing bonuses.
Lady Six Sky's 'Ix Mutal Ajaw' ability allows you to gain yield bonuses to non-capital cities, and a combat bonus to units, within six tiles of the capital. The Gran Colombia civilization's Unique Ability is 'Ejercito Patriota', which grants a movement bonus to all units, and promoting a unit does not end the unit's turn.
Simon Bolivar has the 'Campana Admirable' ability, granting a Comandante General when entering a new Era.
Pack #1 also introduces a new game mode called 'Apocalypse' which adds Forest Fires, Meteor Showers, Comet Impact and Solar Flares as disaster types to all games, as well as larger versions of existing disasters. The world around you will enter an apocalyptic state if climate change reaches its maximum level, so batten down the hatches!
There's also a new military unit called 'Soothsayer', which is a support unit that can trigger natural disasters at the player's command, and a new scored competition called 'Sacrifice units to volcanoes', which requires Soothsayers to use their unique action on friendly units near a volcano.
New City-States included in the Maya & Gran Colombia Pack include Caguana, Singapore, Lahore, Vatican City, Taruga and Hunza - and new Natural Wonders are the Bermuda Triangle, Paititi and the Fountain of Youth. In addition, there are also two new Resources - Honey and Maize.
Note: The Apocalypse mode is only available to players who own the Sid Meier's Civilization VI: Gathering Storm expansion.
---
---
Share this post