What's New in Gotham Knights?
Will Batgirl, Robin, Red Hood, and Nightwing be able to protect Gotham City now that Batman is gone?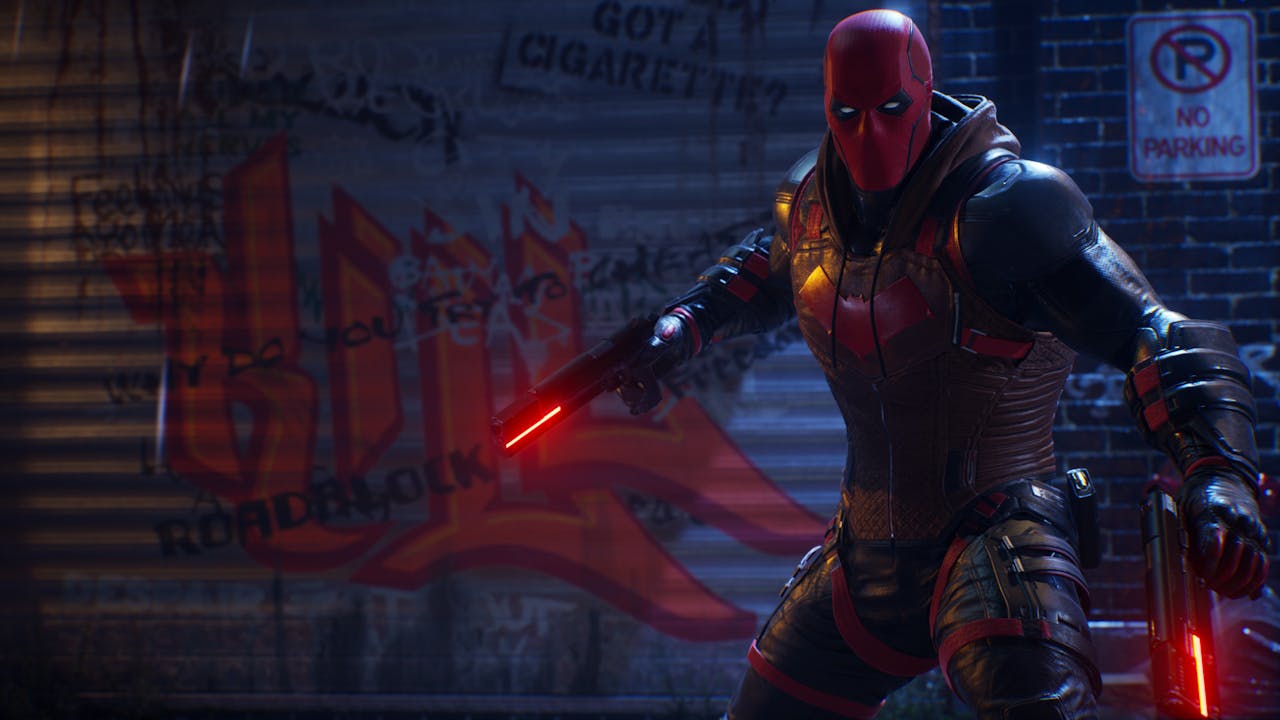 Batman is dead. It is now up to the Batman Family - Batgirl, Nightwing, Red Hood, and Robin - to protect Gotham.
Developer WB Games Montréal has released a new trailer showing gameplay footage from the PC version of the upcoming Gotham Knights game. The game is set to release on the 21st of October, 2022. Players on consoles and PC will be treated to ray tracing, ultra-high frame rates, 4K resolution, and ultrawide and multiple monitor support, and with Intel AI-enhanced upscaling, this game is the best-looking one we have seen in the Batman universe thus far.
All the versions of Gotham Knight show off an incredibly detailed Gotham City that Batgirl, Red Hood, Nightwing, and Robin have to protect since Batman has seemingly been killed. The story of each character will show their perspective of the events that are occurring, so if players want the full story, they will have to play through multiple storylines. Each storyline will feel different from the others as all of these heroes have unique abilities and playstyles that will add extra replayability to the game.
Some of the enemies that show up will already be known, like Mr. Freeze, but there are others — like the Court of the Owls that players have never seen in the previous Batman games to face off against. Previously, these villains haven't even shown up in the movies, so we have no idea the strength of these new foes. It's nice seeing new enemies/baddies introduced that only fans of the Batman comics or the television Gotham — their own major media appearance — would be familiar with.
In the previous Arkham games, you always played as Batman; you didn't have the option to switch between various characters (outside of the DLC). So Gotham Knights will offer a completely new experience when you can select who you want to play as using their weapons and vehicles that you haven't had a chance to use before. Personally, I can't wait to ride Batgirl's motorcycle around Gotham; from the footage we have seen, it looks amazing. Plus, it will be nice to have the option to play as one of the male heroes or a female hero and have a viewpoint of other characters fighting for Gotham that aren't Batman.
Batman is dead. It is now up to the Batman Family - Batgirl, Nightwing, Red Hood, and Robin - to protect Gotham.
Gotham Knights is a must-play game for fans of the Batman franchise or even just great-looking games full of action and fun characters that we haven't had a chance to play before. Whether you are playing on the console or on the PC, you are sure to enjoy protecting Gotham with all these heroes you don't normally play as. Will they be able to step into the large shoes that Batman has left behind? We will find out this October.
---
---
Share this post